Written by Diane Helentjaris
Although his name — Albert Thornton Grey — is not often heard, his music is ubiquitous. His distinctive jazz trombone, with its trademark plunger muting, wafts through the music of Count Basie, Lionel Hampton, Frank Sinatra, and The Color Purple. With over one hundred recordings — more than thirty in his own name — the Loudoun-born musician left a hefty legacy when he died in 2000 at age 74.
Out west, Grey's life is boiled down to 85 cubic feet of boxes at the University of Idaho's International Jazz Collection. The cartons hold photographs of him standing alongside an impossibly young Ella Fitzgerald, playing his trombone, and playing cards in his swim trunks with Dizzy Gillespie. There's an old trombone, a thank-you note from Bill Clinton, and a silver box from Tony Bennet.
Poignantly, a white baby gown circa 1925 is packed with a safety pin and a handwritten inscription, "The Sweet Baby Boy Albert Thornton Grey." Grey always gave his birthplace as Aldie, Virginia. Most likely Aldie was the local post office, and he was born at home, south of Aldie, in the African American community of Bowmantown or in the adjacent hamlet of Levy on Bull Run stream.
Like many Southern African American families, the Greys eventually migrated north. His grandparents paved the way. They moved to Pottstown, Pennsylvania, in the 1890s where his mother Lucy Anna Green was born. Though born in Pottstown, Green was raised near Aldie, and she married Leesburg native Richard E. Grey. A veteran of World War I, he had played the bugle in the Army and would be remembered as a "fine musician." From 1920 to 1923, Lucy Anna Grey taught school at Bull Run, a one-room school for African American children in Bowmantown.
When Al was three months old, the family permanently relocated to Pottstown. Al was repeatedly in trouble for tinkering with his father's trumpet. His mother took a job cleaning at Lamb's Music House so she could buy him an instrument. By age four, he was playing the horn in the Goodwill Boys and Girls Band led by his father. Al played whatever horn was available to him, eventually settling on the trombone. As a teen, he sneaked into a backroom to listen to Count Basie.
Al Grey enlisted at age 18 during World War II and served as a musician in a Navy band. After his discharge, he quickly found employment with the Benny Carter orchestra. Within a few years, he was hired by Count Basie and would play with this orchestra off and on for twenty years.
Grey became a mainstay of the American jazz world. He was all jazz, all the time — playing with ensembles, in orchestras, on cruises, and at jazz festivals before audiences around the world. He was especially valued for his ability to sensitively back up vocalists.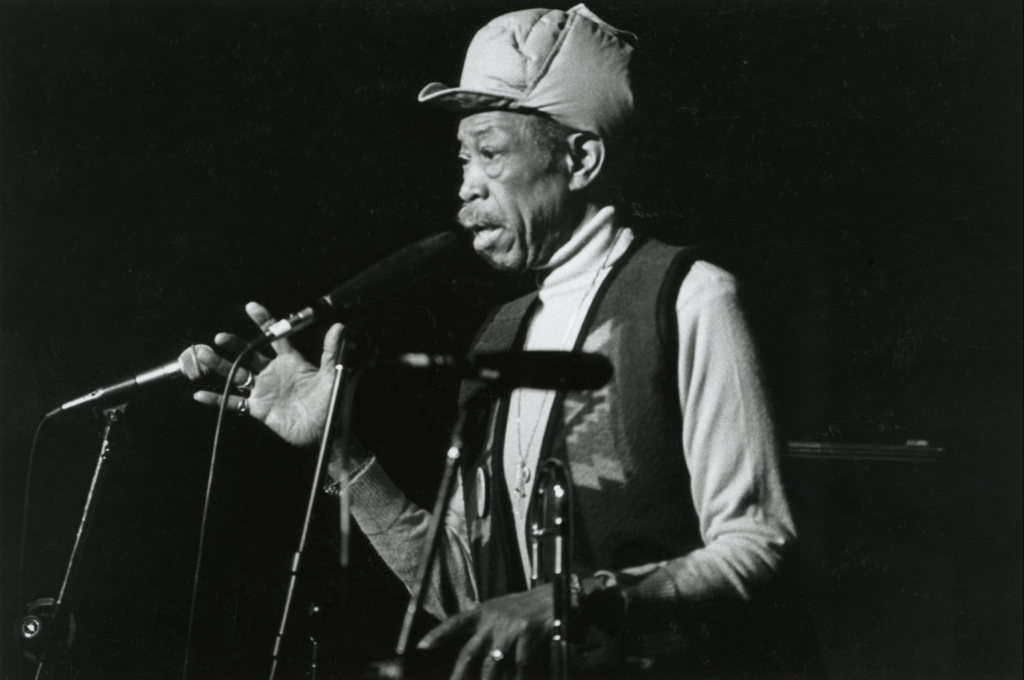 "…You have to have feelings for playing jazz," Grey said at a 1990 University of Pennsylvania program. The New York Times noted in his obituary, "His signature was the plunger mute, and he used it swaggeringly, making his malingering, behind-the-beat notes plump and juicy. He knew how to insinuate slyness into standards and ballads, but he was probably at his best on the blues…"
Grey developed this technique of changing the tone with a "plumber's friend" plunger. He readily shared his innovation. With his son, he published the manual Plunger Techniques: The Al Grey Plunger Method for Trombone and Trumpet.
He created a jazz summer camp in Pottstown and brought in jazz greats to teach local high school students. He also taught other professionals, including Wynton and Delafayo Marsalis.
The Philadelphia Inquirer in noting his passing in 2000 quoted fellow musician Milt Hinton as saying he was among the best of his generation. His son Albert Jr. elaborated, "He wasn't always about getting paid. He would just come in. If he knew some other players in a club, he would just pull out his horn and play."
Albert Thornton Grey is buried at Indiantown Gap National Cemetery in Annville, Pennsylvania. His music can be found online, in CDs and vinyl, and at the collection of the University of Idaho. ML
Posted on: February 15, 2023