Four receive Gold Keys and advance to the national competition.
MIDDLEBURG, VA — Nine Foxcroft students created 16 outstanding works of art and writing that have been selected for special recognition in the 2023 Scholastic Art and Writing Awards regional competition.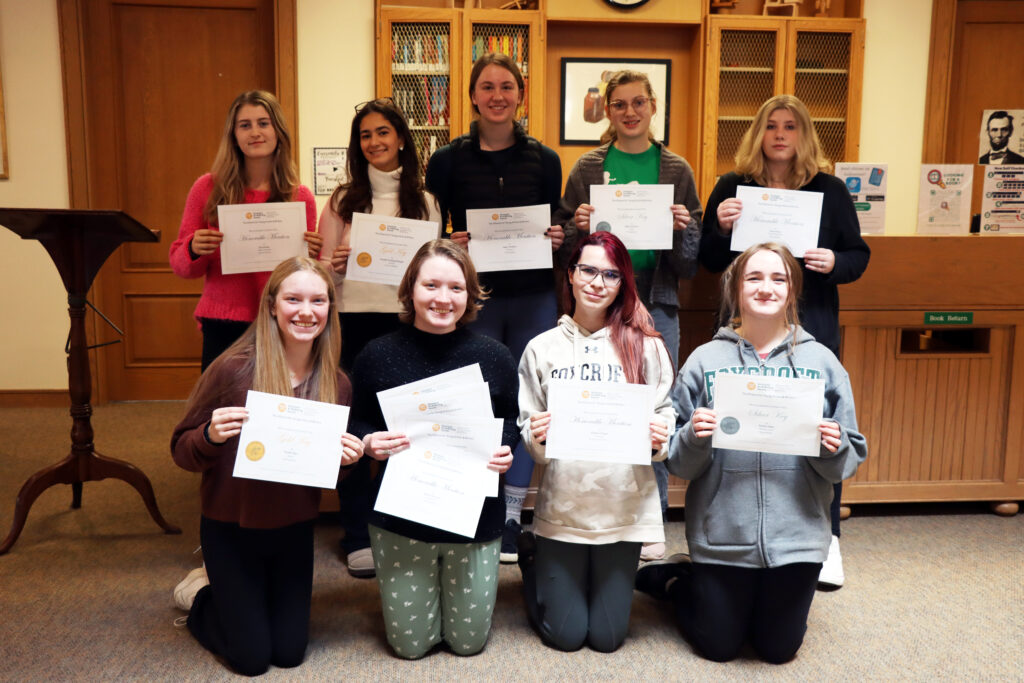 Four works achieved the coveted Gold Key status — the highest regional designation. The "golden" artists are senior Helen Ventikos of Purcellville, VA, who earned two Gold Keys in the photography category; senior Vassiliki Margas, Washington, D.C. (ceramics); and sophomore Huston Sgro, Asheville, NC (photography).
A panel of noted visual and literary leaders in New York City will now judge the Gold Key works. The National Medalists they select will be invited to a ceremony at Carnegie Hall, and their works included in a national traveling exhibition. No stranger to this process, Ventikos earned a national Gold Medal for her photograph titled "Kafes" during last year's competition and attended the Carnegie Hall ceremony with Fine Arts Department Chair and Photography teacher Julie Fisher to accept her medal.
"Through the creative process, our students share their unique voices and perspective on the world around them, gaining important skills in confidence and self-expression," explains Head of School Cathy McGehee. "I am proud of their accomplishments and of our expert arts faculty who support them."
Silver Keys were received by seniors London Hershey of Hagerstown, MD, and Ventikos for their works in the critical essay and photography categories, respectively. Sophomore Rowan Jones of Haymarket, VA, also received a Silver Key for her mixed media submission.
Senior Sophie Matthews of Ashburn, VA, earned four honorable mentions in the ceramics category, and junior Juliana Rose, Dayton, WY, acquired two in the photography category. Additional honorable mentions were earned by Ventikos (photography), junior Madison Burget, Philomont, VA (drawing), and sophomore Ella Johnson, Upperville, VA (ceramics).
The Scholastic Art and Writing Awards, established in 1923, are presented by the Alliance for Young Artists & Writers in partnership with more than 100 visual arts and literary arts organizations across the country. It is the nation's largest, longest-running, most prestigious visual and literary arts program recognizing the accomplishments of students in middle and high school.
Among the artistic luminaries who have served as judges are Langston Hughes, Robert Frost, Edwidge Danticat, David Sedaris, Nikki Giovanni, and Roz Chast. The list of past winners is equally impressive, with Andy Warhol, Truman Capote, Richard Avedon, Sylvia Plath, and filmmaker Ken Burns — as well as Foxcroft Fine Arts teacher Karin Thorndike — among the honored.
Photo courtesy of Foxcroft School.
Posted on: February 21, 2023