Written by Bill Kent
When residents and community organizations began to oppose Amazon's planned Warrenton data center at Blackwell Road two years ago, the Washington Post and other mainstream media portrayed it as a "Nimby" (Not in My Back Yard) dispute between a trillion-dollar consumer services company (which just halted construction of its second headquarters in Arlington) that will bring jobs and tax revenue to Warrenton, and wealthy residents who want to keep Hunt Country in its agrarian, equestrian past. Many articles referenced the 1994 defeat of a proposed $750 million Walt Disney Company American history theme park in Haymarket as one more example of the power of affluent Hunt Country residents.
However, the town's final public meeting in February, where Warrenton's revered conservationist Hope Porter and Hunt Country celebrity, Academy Award-winning actor Robert Duvall joined hundreds of residents and business people, did not yield the same outcome.
Duvall called Warrenton "the last station stop on the way to heaven." He begged Warrenton's elected officials to stop Amazon's data center because "it might open the doors to improperly located data centers and the energy supply infrastructure that is required to power them."
Kevin Ramundo, president of the nonprofit Concerned Citizens of Fauquier County, also attended that meeting and afterward challenged those who characterized his organization, which Hope Porter helped found, as a bulwark against progress.
"We are 100 percent for data centers if they're in the right place," Ramundo continued. "What we're objecting to is the location, which sits at the gateway to Warrenton — the site is much too close to residences and businesses — and the lack of transparency about how it was brought into the community."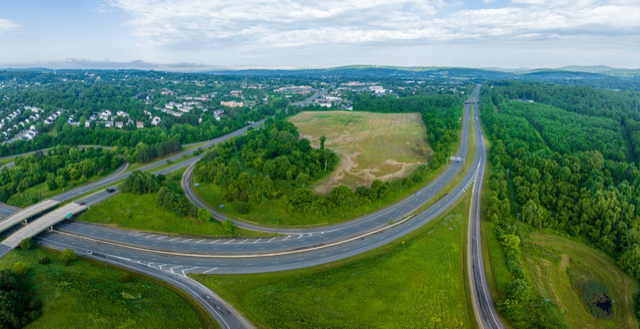 He went on to mention a lack of public review when the plan for land in and around Warrenton, including the Blackwell Road parcel that Amazon had purchased, was changed to include data centers. That, and the abrupt resignation of Warrenton Town Manager Brandie Schaeffer to become an economic development principal at Amazon Web Services, prompted Ramundo to file a Freedom of Information Act lawsuit requesting emails between Schaeffer, Amazon Web Services, and other Warrenton officials. Though some parties of the suit offered to hand over a portion of their emails voluntarily, Ramundo says he still hasn't seen them all.
Regarding this and other matters pertaining to the proposed data center, Amazon spokesman Duncan Neasham told the Washington Post that Amazon Web Services maintains a "robust code of business conduct and ethics" and "well-established business practices."
He added that, "With the town of Warrenton, we openly engaged the community through meetings, public filings, and hearings in our aim to build a data center that will bring significant investment, highly-skilled jobs, and a boost to the local economy."
Chris Miller, president of the nonprofit Piedmont Environmental Council, disagreed. "We haven't seen any outreach. They've held public meetings but they clearly haven't listened to anything anyone has said."
Arlington Attorney John Foote, who represented Amazon at those meetings, declined to comment for this article, citing attorney-client privilege.
And no, Miller is not against data centers, but vows to continue his opposition to Amazon's. "We know we need data centers and that they can bring revenue and jobs. But there's no plan in place that can address the impact these things are going to have on all of our lives."
He suggested the most significant impact may come from the electricity data centers require. "That single data center is going to use more power than every house and small business in Fauquier County, and Dominion doesn't yet have the generating capacity to serve it, as well as who knows how many new ones that are coming online. Even if [the Department of Environmental Quality] lets the data centers run their diesel generators this summer to make up for Dominion's shortfall — which will put some of the most toxic pollution into the air in places where it just shouldn't be — there is no way that Dominion can come up with enough power to serve all the data centers without sticking the bill to normal ratepayers like you and me. Then there are too many questions that haven't been answered, like, 'Where are you going to get the power from?' Even if you use net-zero emission generators like wind or solar, where are you going to put the windmills and solar panel arrays? How are you going to bring that power to the data centers? Do you want to look out your window and see more data centers, substations, and transmission towers carving up countryside?"
Julie Broaddus, owner of the Old Bust Head Brewery, doesn't. Not long ago, Broaddus drove through Ashburn's Data Center Alley — the single largest concentration of data centers in the commonwealth. She describes the experience as something out of Harry Potter. "You get a really strange feeling, like you are encircled by dementors," i.e. creatures associated with sadness and fear.
"Every day hundreds, sometimes thousands of people come to Hunt Country because they want something that is unique to this place," Broaddus said. "It's a feeling of connection to nature, history, and a way of life that is honest, open, and welcoming, but increasingly difficult to maintain. As someone who once sat on the Fauquier County Architectural Board, I can tell you that this kind of life is very easily destroyed, one bad decision at a time."
But good decisions can be made. "The data centers are coming. That's a fact we're all going to have to get used to. Why can't they be like the one we have in Vint Hill? Before we got it, people came around and asked us for our input. We said we didn't want it to distract or jar with what we already have. So they put the data center in an office building and it doesn't overwhelm…. Why can't Amazon actually listen to people and make the kind of decisions where everyone benefits?"
Perhaps that's why an as yet unnamed developer interested in putting at least two data centers in Hunt Country is holding private meetings with Kevin Ramundo and Dave Gibson.
Gibson is an environmental consultant who lives less than two miles from Amazon's proposed Blackwell Road data center. "Long before data centers existed, there were farms. They grew soybeans and corn. Agriculture has always been important in Warrenton and Fauquier counties. It might still be the single most important thing in the commonwealth because you find it everywhere, in every county. Agriculture binds us together as much as it sustains us."
Gibson happens to be something of a fan of data centers. "In Europe, Scandinavian countries, the heat the data centers generate is used to warm public buildings and homes. There's talk in the Netherlands about vertical farms you could hang on the data center walls that would help insulate the interior, use storm runoff, and help feed people."
Any hint of what this new data center developer wants? "I haven't seen their whole plan," Gibson says, "but, in wanting to talk to us, they're taking a step in the right direction." ML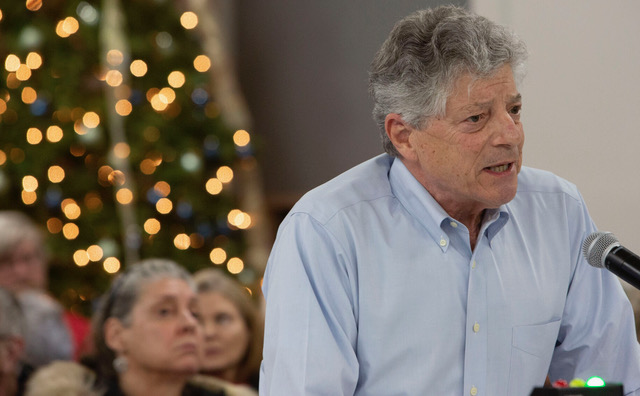 Data centers are astronomically huge versions of the memory chips on your phone, or the hard drive on your computer. They store and provide access to digitized pictures, sounds, videos, books, documents, as well as business and government records and traces of what you and everybody else does online, in a placeless universe called the Cloud. Because of its proximity to fiber optic cable networks, its history as an incubator for government contractors and digital service companies, and an overall openness to tech industries, Virginia now has 275 data centers, a third of them in "Data Center Alley" in eastern Loudoun. The commonwealth has the world's largest concentration of these facilities, and is about to get more.

In January, Governor Glen Youngkin announced that Amazon Web Services had committed to spending $35 billion to build and operate Virginia data centers through 2040.

Amazon's Web Services division, along with Microsoft, Google, Meta, and a dozen other companies, is racing to meet what appears to be a limitless demand for Cloud storage, as more people use the internet in more and varied ways. The result is most often a building, or cluster of buildings, that are about twice the size of a Costco or Home Depot and two to three times as tall.

The Department of Environmental Quality wants to let as many as 100 data centers use their emergency diesel generators to make up for a power shortfall Dominion Energy has predicted for the months of May through June.

Michael Dowd, the director of DEQ's Air and Renewable Energy Division, said in a recent email to the Prince William Times that "we believe the proposed variance would result in very little, if any, impact to air quality, including with respect to air toxics."

Elena Schlossberg, whose Coalition to Protect Prince William County joined the Sierra Club, the National Park Conservation Association, and 39 other groups in protest, said it was "like rewarding a pyromaniac for putting out the fire that they started."

In January, Fairfax County State Senator Chap Petersen and Prince William Delegate Danica Roem introduced legislation to limit data center development from encroaching on land near federal and state parks, historic sites, and battlefields.

"A lot of local governments in Northern Virginia, they look at data centers as local governments downstate look at casinos," Petersen said. "They're like, 'Oh, it's free money.' It's not free. You're going to get paid a lot of revenue, millions of dollars, believe me, [but] there's going to be an impact on your community."
Published in the April 2023 issue of Middleburg Life.