Written by Heidi Baumstark
They say a picture paints a thousand words.
If so, then the late Middleburg photographer Jim Poston has uttered millions through the thousands of shots snapped over the course of his illustrious career behind the camera and in the community.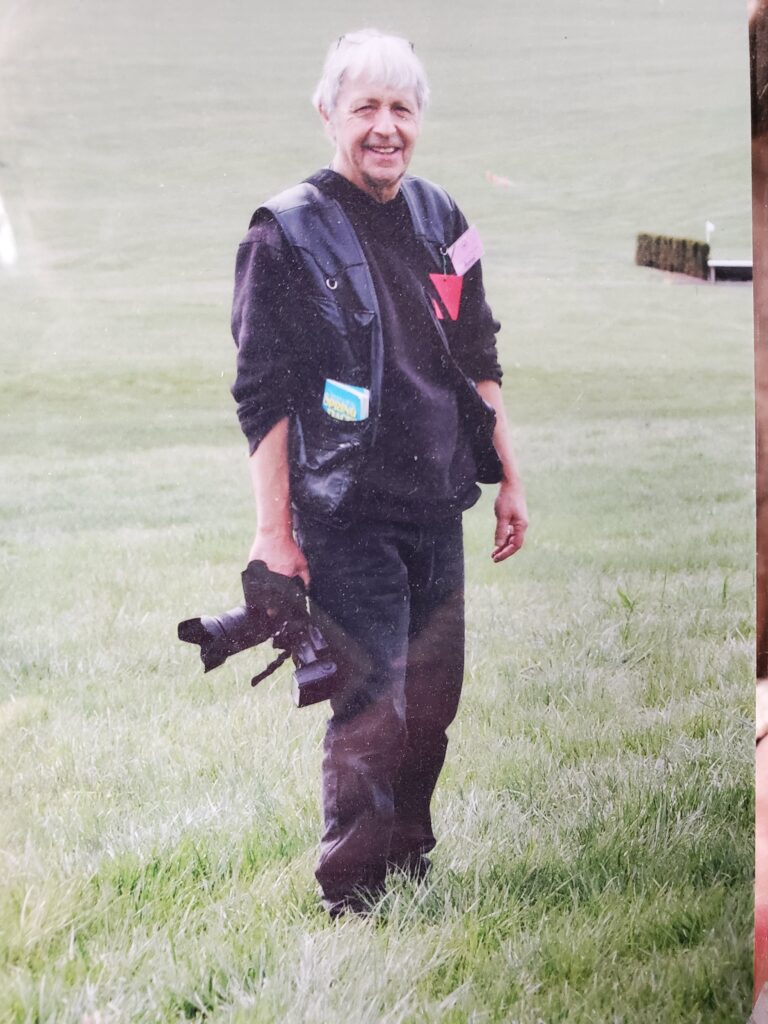 A Middleburg native, Poston was born September 5, 1944, and passed away at the age of 78 on February 24, 2023. One step inside his Middleburg home, and it is evident what drove him. The images covering his walls include Middleburg Life covers, photos of local theater and musical groups, camps for special needs children, car and motorcycle races, and, of course, equestrian affairs, including a few photos of Jackie Kennedy on her favorite horse.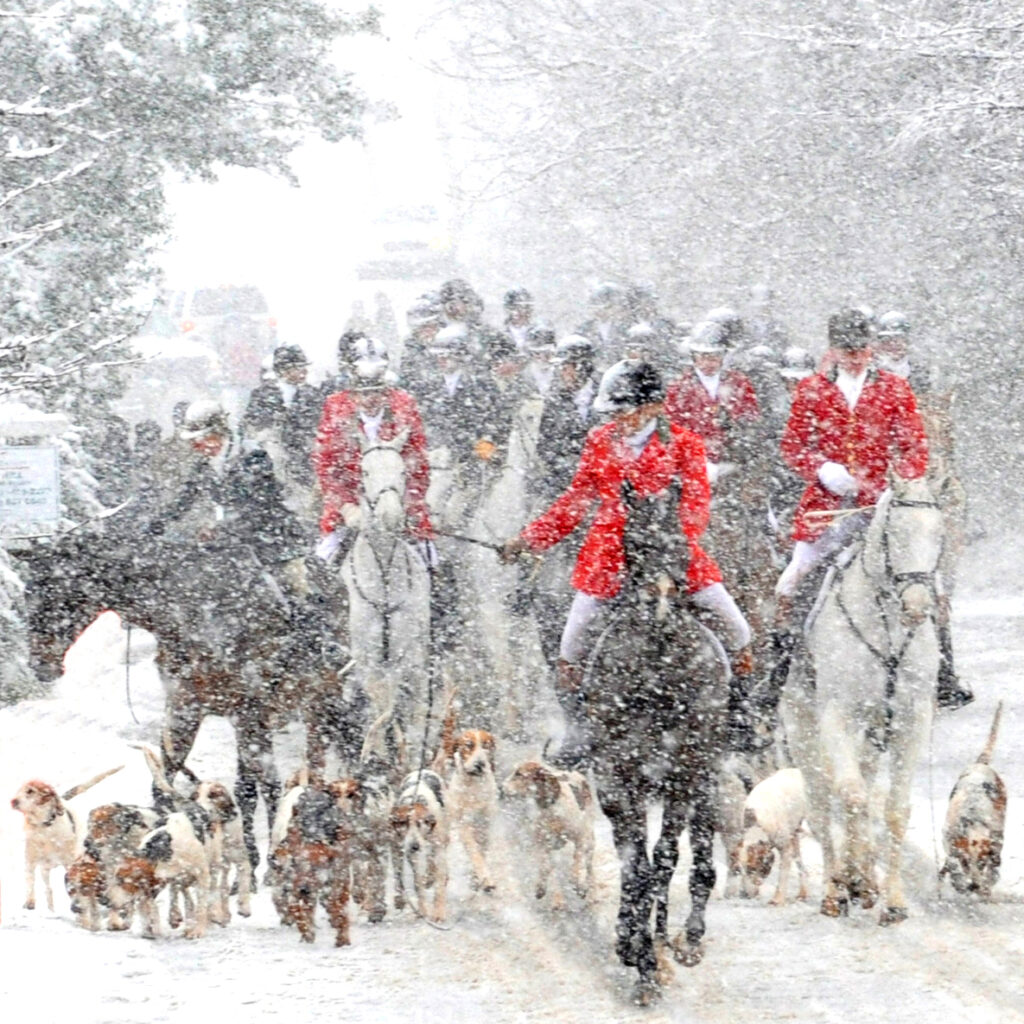 For years, Poston was the official photographer for the Middleburg Christmas Parade. and His iconic capture of the Middleburg Hunt trotting down a snowy Washington Street with riders in brilliant red hunting attire, surrounded by hounds can be spotted throughout the village, forever immortalizing his talent.
Poston is survived by his wife Cathy Bernache, his son and daughter, four grandchildren, and four great-grandchildren.
Growing Up in Middleburg
Poston grew up in a cottage on Foxcroft School property where his father worked as a chauffeur. As a schoolboy, he attended Middleburg Elementary School (currently Middleburg Community Charter School) on N. Madison Street. In 1956, he and his father, Herman Poston, moved to W. Marshall Street, the same house he would later share with his wife of almost 34 years, Cathy, and raise his two children Karen and Jamie. Herman operated the old Humble Esso gas station located on E. Washington Street, and young "Jimmy" worked there as a teen. "Jimmy's dad and friends would gather in the evenings after closing time and jam at the gas station playing bluegrass and old-time country music with his dad on the fiddle and friends on bass, banjo, and guitar," Bernache says. "That was Middleburg back then. Jimmy had many musician friends — music was a big part of his life."
His father also owned the building which housed the Hamburger Hut in town where he and Jimmy would have dinner every evening. "I remember it, too," Bernache shares. "It was on the corner of Pendleton and Washington streets across from the Safeway." The Middleburg Safeway was just one of the many Safeways where Poston worked, and he attended its grand opening in November 1966. Ten years later he and Bernache met. It was Valentine's Day 1976. The couple married on New Year's Eve in 1989.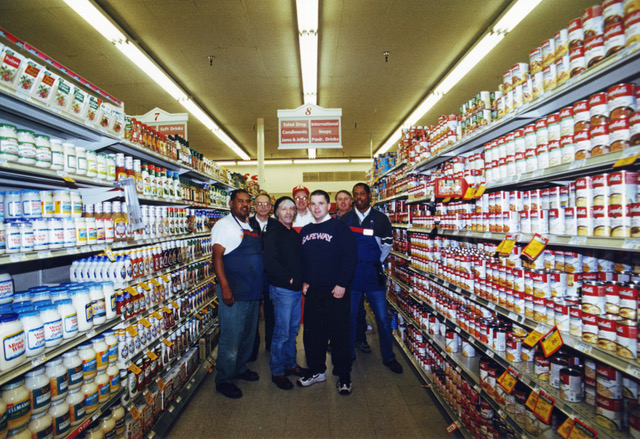 Photography Calls
Poston's initial interest in photography can perhaps be credited to his grandmother, who gave him a Kodak camera when he was very young. That early introduction would pay off 40 years later. In 1998, Madelyn Marzani, then editor of Middleburg Life, walked into the Safeway and asked a cashier if he knew a photographer. The cashier pointed at Poston. The rest is history.
Because of Marzani, his photography portfolio grew. His success allowed him to retire from Safeway in 2000 and start his own full-time business: Jim Poston Photography. His photographs have been published far and wide in publications including Middleburg Eccentric, Washington Life, Chase, Virginian Sportsman, and various motorcycle magazines. To keep current, he would read several photography magazines a month and was a frequent customer of McClanahan Camera's in Warrenton.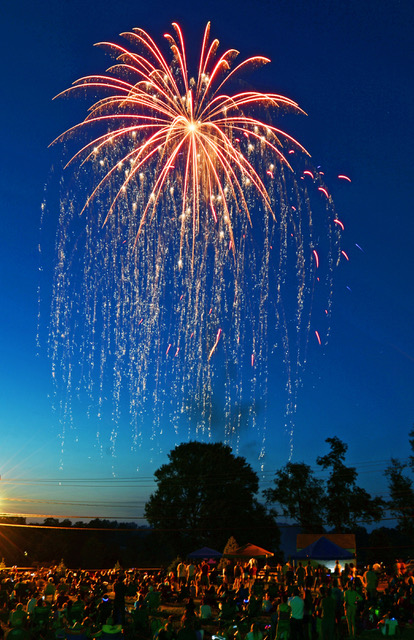 Marzani was one of his early photography mentors, but perhaps his most influential one was the late Howard Allen, known in the 1960s as the "Kennedy photographer." In Allen's studio, adjacent to The Fun Shop, the two photographers frequently collaborated on projects. Poston also worked with the late Audrey Windsor Bergner, a local author who composed several hardcover picture books featuring Hunt Country estates. Many of those photos were taken by Poston.
Over his long career, his photo lens captured a variety of scenes: weddings, community events, real estate, Middleburg Spring Races, local hunts, polo matches, The Middleburg Players, Loudoun Ballet, performances by special needs children, and multiple events at Middleburg Community Center, The Hill School, Wakefield, Highland, Middleburg Montessori, and Notre Dame (now called Middleburg Academy). He also worked with the late Eura Lewis to chronicle historical photos for the future Middleburg Museum. His work is one of the most comprehensive documentations of Middleburg, from past to present.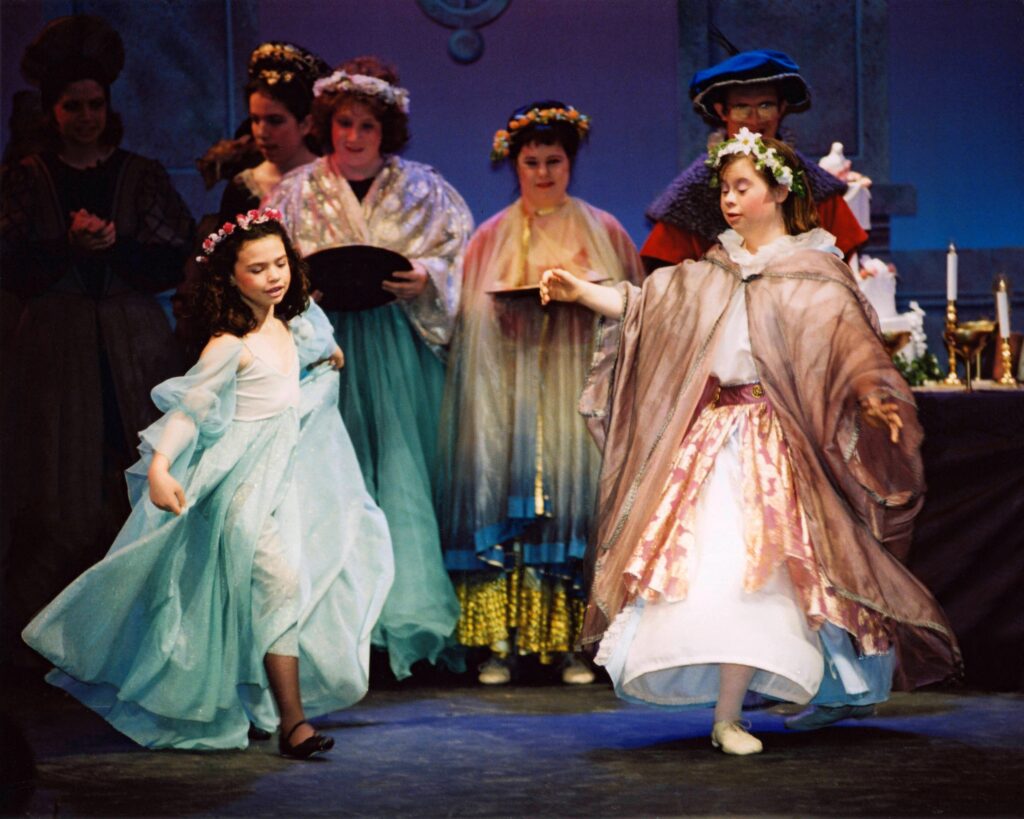 Beyond scenes of Middleburg, "Motorcycles and cars were really his thing," Bernache shares. In the early days, Poston raced his bike with friends on the local dirt tracks outside of Winchester. Later, he photographed races — both cars and motorcycles — from Summit Point, West Virginia, to Daytona's Speedway in Florida. He loved classic sports cars and had several Jaguar E-Types of his own.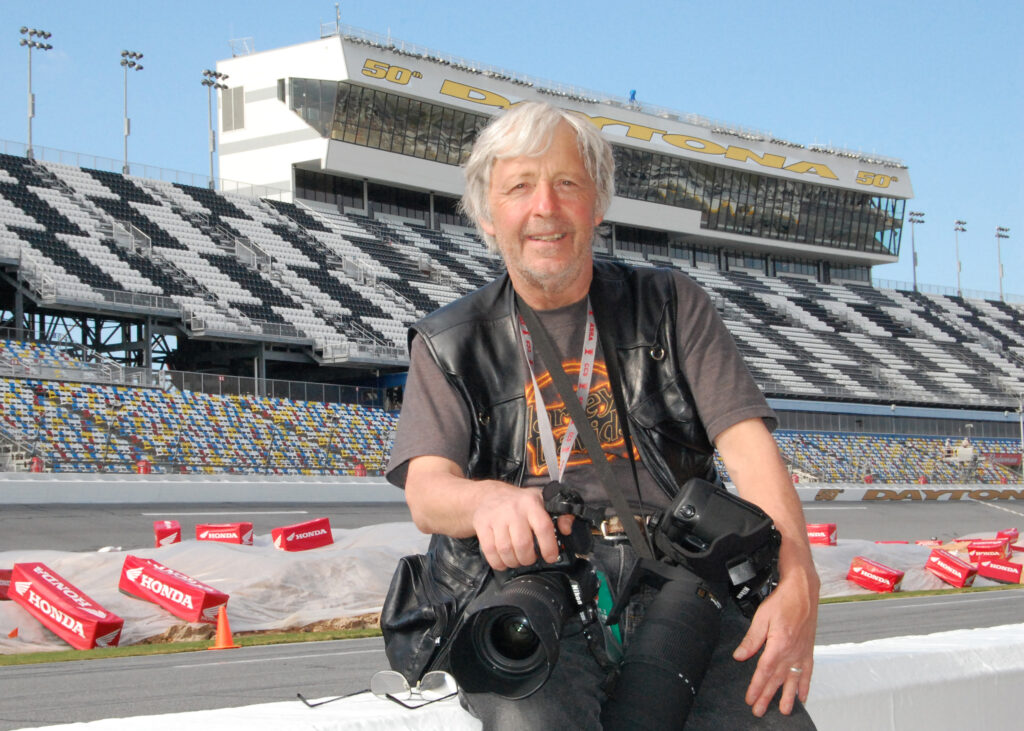 Community Memories of Jim
Middleburg's Town Council member Cindy Pearson has known Poston since childhood. "I grew up in Middleburg and we went to school together. My brother and Jimmy used to pal around together. Jimmy taught me photography and took me along to events and asked me to cover for him; some of my photos were in Middleburg Life. I like to say that I went to the University of Jim Poston."
The last time Pearson saw Poston was in October 2022 at the 1000 Miglia, an Italian car rally in town. "There he stood, grinning from ear-to-ear with camera in-hand." Pearson adds, "He always had that little smile. I can just picture him now, smiling up a storm."
Tom Sweitzer, co-founder of Middleburg's A Place To Be — an award-winning therapeutic arts organization creating community through music therapy — has decades of memories of his friend of 30 years. In a touching tribute on Facebook, Sweitzer describes Poston, in his signature purple hat, as a "photographer that clicked every picture with his heart." He adds that Poston was "in the shadows of every event, play, parade, and music event. He must have taken photos of 50 of my shows between 1995 to 2015. He was a kind and quiet soul. Some of his pictures won awards, but he did it to fulfill his mission in this world — to capture something beyond what an eye at the moment can grasp."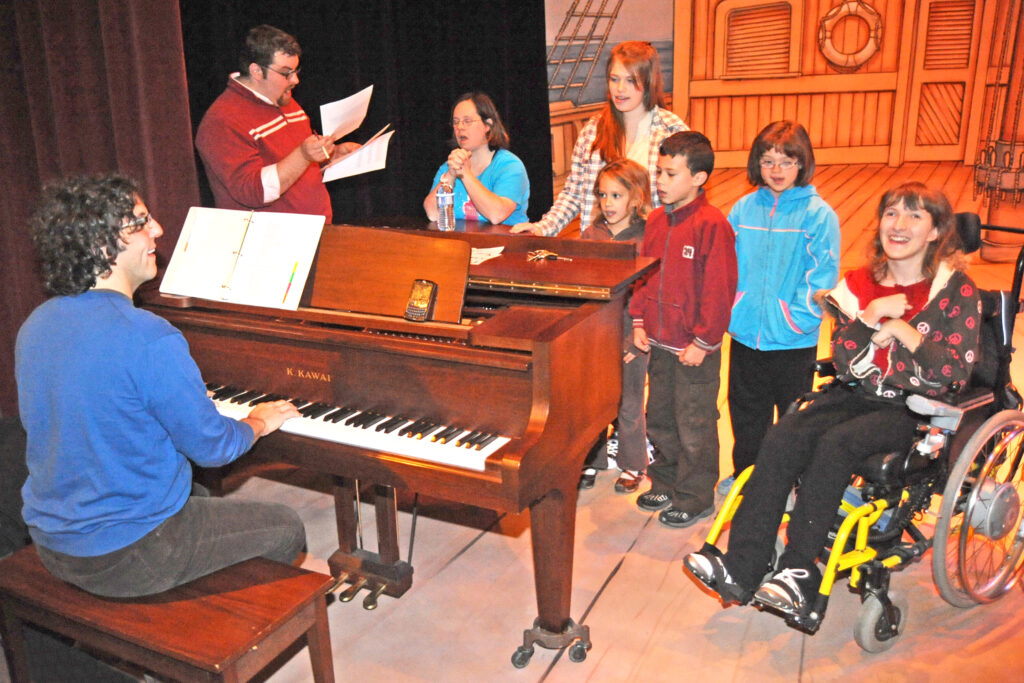 Sweitzer noted that he saw Poston around Christmas with his purple hat on. "His sweet smile made me smile. I remember thinking to myself, I should really sit with him and catch up. Too late."
Barbara Grove, former owner of the Harley-Davidson dealership in Winchester, remembers the many events Poston did with her and the special needs kids' camp that she sponsored every summer. Bernache adds, "Jim would join Barbara at this big motorcycle rally out to Front Royal and welcome the kids. Anything with kids in need — that's what gave him the greatest joy."
Grove says, "Jim had a few loves in his life, and motorcycles were one of them. One day, Jim and I rode our motorcycles to Sky Meadows Park and he took a picture of me on my motorcycle that turned into a mural for the wall in my dealership. People have asked me where that photo was taken. That's what Jim's photography did — it made you look and admire."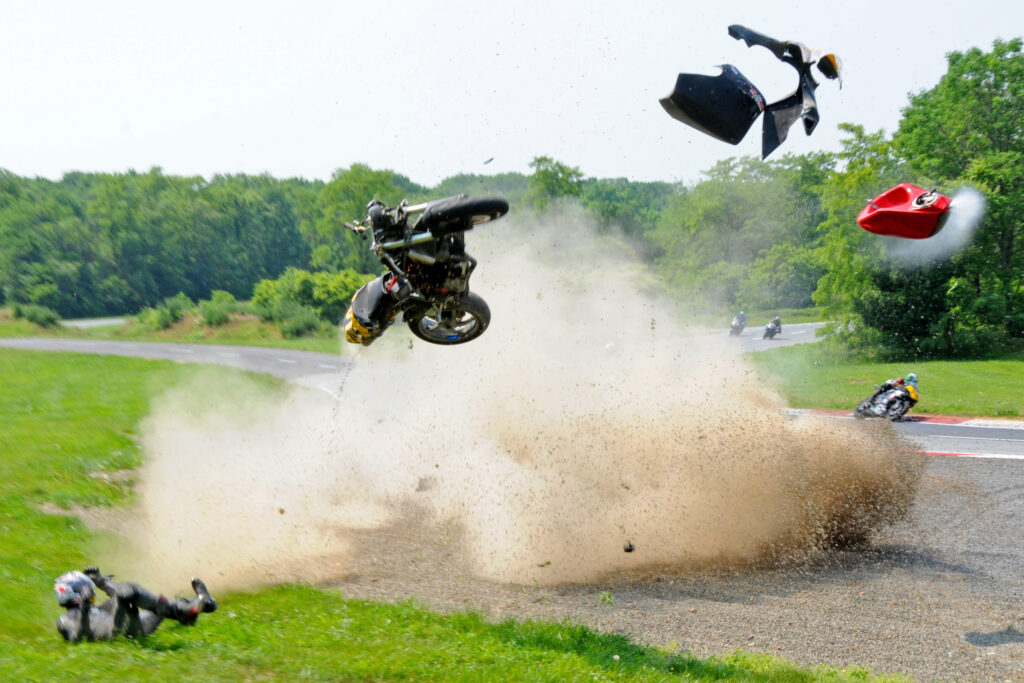 Middleburg native Howard Armfield is another close friend of Poston's. "We met when we were 12 or 13; Jim was a couple years older than me when he moved into town behind the Safeway. As teenage boys we were interested in cars and worked on them with other friends in town. He was widely known because of all the photography he did for so many organizations. And he took pictures of several of the historical houses in town."
Patti Thomas, good friend and previous broker and owner of Thomas and Talbot, has known Poston since 1989. "My late husband, Phillip Thomas, and Jimmy were a fixture. My husband would say, 'Quick, we've got a puffy cloud day; perfect for pictures.' And they'd get in the car, Jimmy carrying all his camera gear, taking photos for our real estate brochures."
Of his work for Middleburg Life, Thomas adds, "It was like a social diary where everyone could see what was going on. The charities, races — he'd be behind the jumps, a true gentleman paparazzi. He'd capture these sweet candid shots. And he loved his Jaguars and motorcycles."
Martha Cotter, a resident of Middleburg, worked with American Children of SCORE, a local children's music ensemble that performed for 15 years from 1992 to 2007 at Middleburg Community Center and other locations. "Jim was so supportive of children's music. Going back from his dad playing fiddle at the Esso to these performances, he loved music and took such care to make sure he'd capture the children looking their best." Cotter would go to his house and they would sit at his desk, going through all the photos. The photos would then get into Middleburg Life and he'd make the photos available to parents. As a result of this ensemble, a music school was later launched: The Community School of the Piedmont, where Cotter serves as executive director.
"Jim was so supportive of children's groups and those with special needs," Cotter recalls. "We thought the world of him."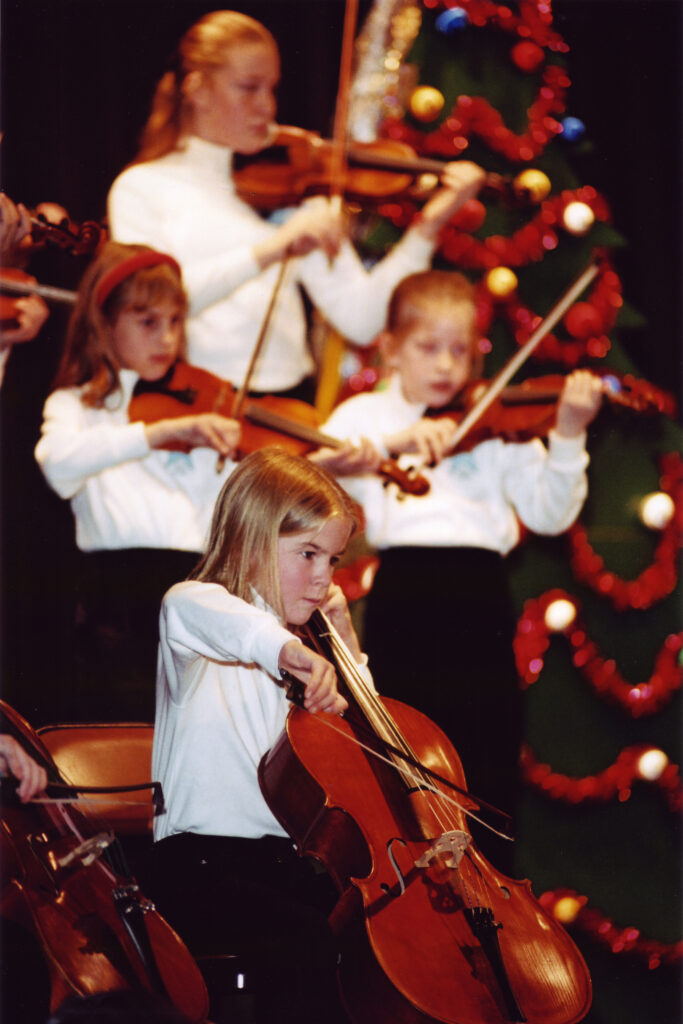 Jim's Legacy Lives On
He loved this town. He loved to sit outside with his beloved cats and reminisce with friends stopping by. No one was a stranger. His door was always open. He took time to watch each sunset and the various wildlife that visited his backyard. Things like that were important to him. Bernache adds, "Referring to his backyard, he'd say, 'I've had 70 years of enjoyment of that view.' His children grew up here and had the advantage of walking out that same door and seeing all this nature."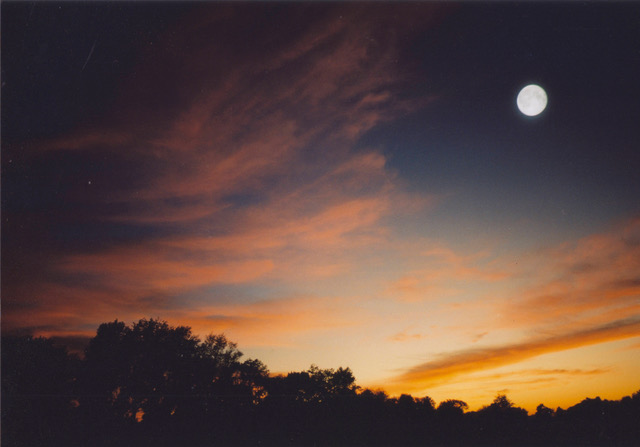 His son, James "Jamie" Poston, carries on the tradition of working at the Middleburg Safeway. His daughter, Karen Hoosier, is a horsewoman dedicated to the rescue and rehab of horses in need. "He was so proud of his whole family," Bernache shares, "and his granddaughter, Taylor Lester, who has become a talented professional photographer in her own right."
In his last years, his interests focused on working with kids, special Middleburg events, motorcycles, and cars. "He would drop anything to do work for the kids. Kids and motorcycles — that was his joy," explains Bernache. "He was just really genuine. Really humble, and generous like his father before him."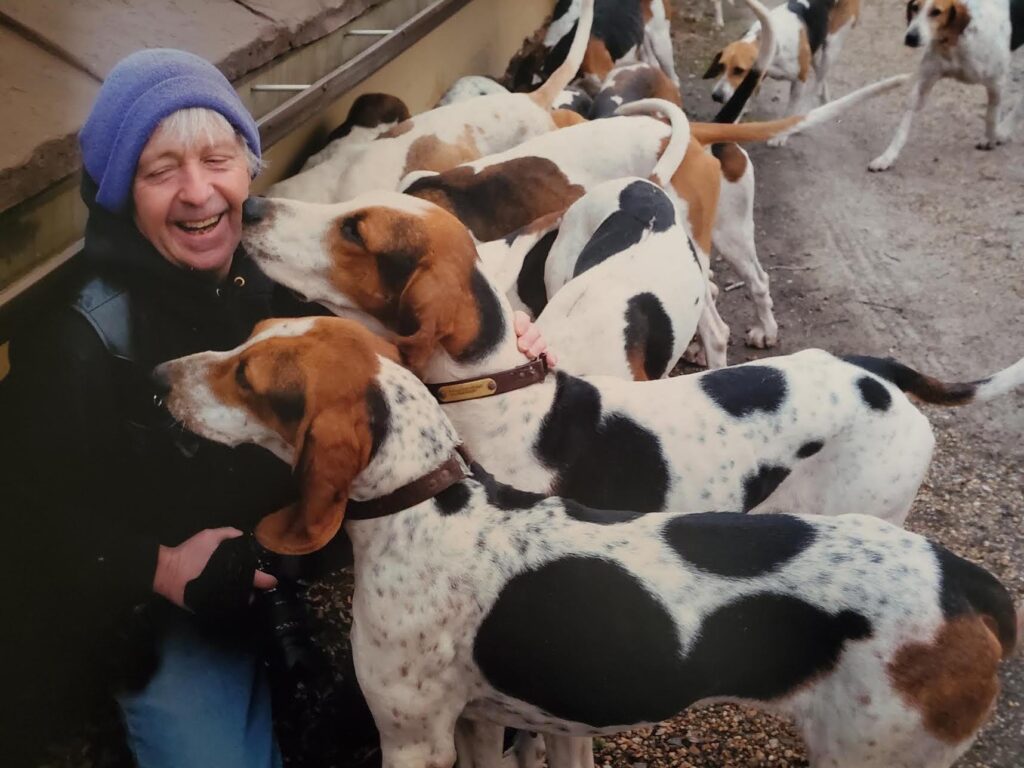 Poston captured the lives of so many, both through his lens, and with his wall-to-wall kindness and undeniable warmth. While he will certainly be sorely missed, he will always live on in the hearts of those who knew him and in the images he so brilliantly captured. ML
A Place To Be will honor Jim Poston and his photography work as part of their annual summer musical June 30 at 7 p.m., July 1 at 2 p.m., and July 2 at 2 p.m. at The Hill School in Middleburg. Visit aplacetobeva.org for more information.
Published in the April 2023 issue of Middleburg Life.