Northern Virginia Therapeutic Riding Program unveiled a new name and logo as part of rebrand initiative
Contact:
Shelby Morrison
Grants and Communications Manager
Equine Specialist in Mental Health and Learning (ESMHL)
Photos by Tony Gibson
Clifton, VA – July 11, 2022 – The Northern Virginia Therapeutic Riding Program, a leading provider of equine-assisted services to children and adults with disabilities, youth from marginalized communities, recovering military personnel, and others in need, has completed an extensive rebrand effort in response to organizational growth and future expansion. At the heart of the rebrand is a change of the program name to Cloverleaf Equine Center – representing services offered extend beyond the Northern Virginia area – and an update to the center's logo.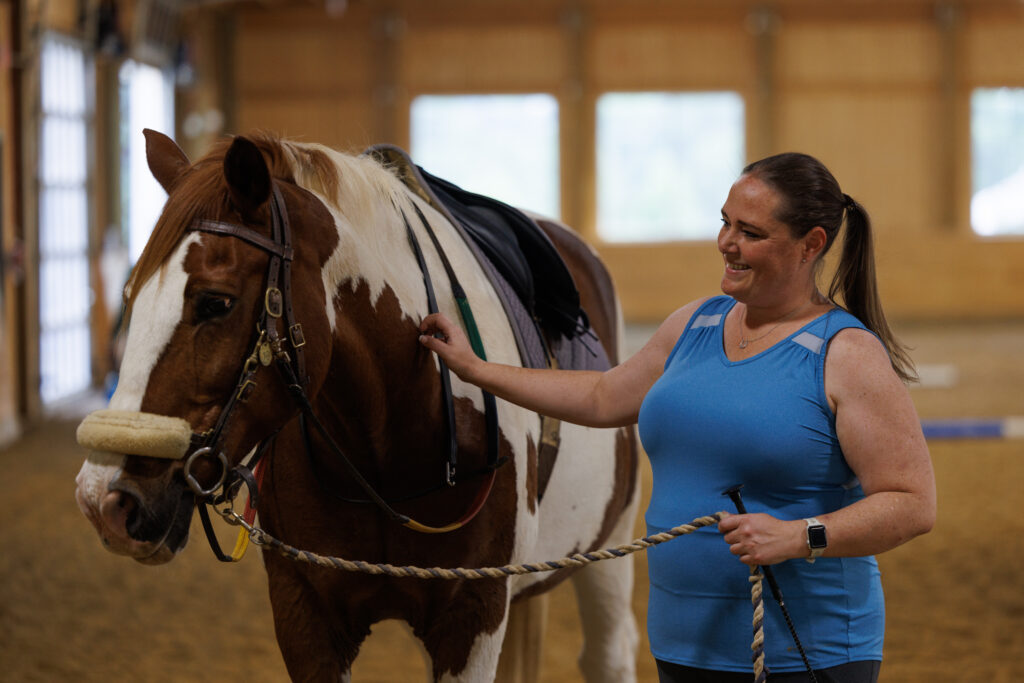 Founded in 1980, the organization began as a small operation in Clifton, Virginia with a couple borrowed horses and a handful of clients and volunteers. Today, Cloverleaf Equine Center serves over 100 weekly clients from the DC Metro area with the help of more than 250 active volunteers and a herd of 18 horses on a 17-acre farm in Fairfax County. In addition to therapeutic riding, Cloverleaf's services include physical therapy incorporating horses, equine-assisted learning and psychotherapy incorporating horses.
"This is a major milestone for the organization. We have grown so much in the last 20 years and are excited that our brand now reflects all we do," said Kelsey Gallagher, executive director. "We are looking forward to the unlimited potential equine-assisted services brings to our clients and our community now and for many years to come."
A cloverleaf symbol already had great significance to the organization: The Cloverleaf name is a nod to the center's early beginnings as the Fairfax County 4-H Therapeutic Riding Program. The property is also located in an area that is called Cloverleaf Farm Estates, honoring the organization's historical ties to the town of Clifton. Each leaf of a clover represents the different programs offered and the populations served through equine-assisted services.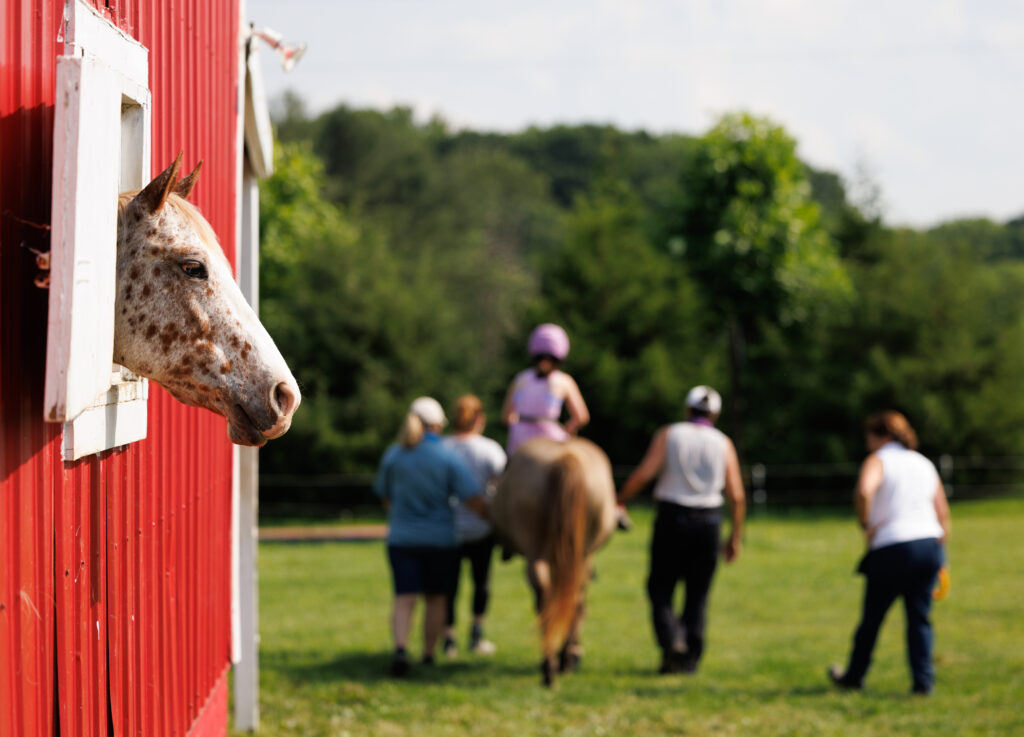 In addition to the name and logo change, a new website – cloverleafequinecenter.org – will launch later this summer.
About Cloverleaf: Originally chartered in 1980, Cloverleaf Equine Center is a non-profit 501(c)(3) organization dedicated to providing equine-assisted services to children and adults with disabilities, youth from marginalized communities, military service personnel and their families in an inclusive, community setting. Learning to ride and care for a horse not only improves the physical health of the rider but also generates a critically important sense of accomplishment. Clients participating in Cloverleaf programs represent a range of disabilities including attention deficit disorder, autism, cerebral palsy, developmental disabilities, vision and hearing impairments, and genetic syndromes. Cloverleaf is a Premier Center accredited by the Professional Association of Therapeutic Horsemanship International (PATH Intl), and a member center of the Therapeutic Riding Association of Virginia (TRAV). Cloverleaf Equine Center is located in Clifton, VA.
# # #