HUNT COUNTRY MARKET AT BUCHANAN HALL
July 7 | 4 p.m. – 8 p.m. huntcountrymarket.com
Every Wednesday, shop a collective of the best farm and artisan products, curated in the heart of hunt country at Buchanan Hall in Upperville. Menu by The Market at Bluewater Kitchen, live music, garden seating, 20+ farms and artisan vendors, beer, and wine. Additional dates are July 14, 21, and 28.
WEDNESDAY MOVIE NIGHTS AT LONG BRANCH
July 7 | 7:30 p.m. visitlongbranch.org
Long Branch House and Farm and Clarke County Historical Association present: Wednesday Movie Nights at Long Branch. Free admission, but donations are welcome. Seating on the lawn – bring your own chair/blanket. Snacks, food, beverages for sale by Shenandoah Valley Golf Club. Please refrain from using breakables or glassware.
July 7 – National Treasure
July 14 – Secretariat
July 21 – Night at the Museum July 28 – Hidden Figures
ADULT WATER YOGA AT THE MIDDLEBURG COMMUNITY CENTER
July 9 | 9:30 a.m. – 10:30 a.m. visitmiddleburgva.com
Join the Middleburg Community Center every Friday through Labor Day. $20 per person. Pre-registration required. Pre-register at 540-687- 6373 x10 or [email protected]
LIVE MUSIC AT LOST BARREL BREWING
July 9 | lostbarrel.com
Join Lost Barrel Brewing in Middleburg for live music. Happy hour is from 4 – 6 p.m. Get 25% off 12 or 16oz drinks and 50% off pitchers.
July 9 – The Crooked Angels | 5 p.m. – 8 p.m.
July 10 – Nate Clendenen | 5 p.m. – 8 p.m.
July 17 – Robert Mabe | 5 p.m. – 8 p.m.
July 23 – Chris Bone | 5 p.m. – 8 p.m.
July 24 – Warren Hayford | 5 p.m. – 8 p.m.
NATURE COMPOSED 101: PERMACULTURE
July 9 | 4 p.m. – 5 p.m. naturecomposed.com
Join Jenn Pineau as she teaches guests everything they need to know about permaculture gardening and landscaping. Guests will be allowed to stay for a Q&A with Jenn following the lecture and demonstration. Guests will also receive a 10% off coupon to shop from 5 p.m. – 6 p.m. in a private store event that day. Tickets available via eventbrite.com.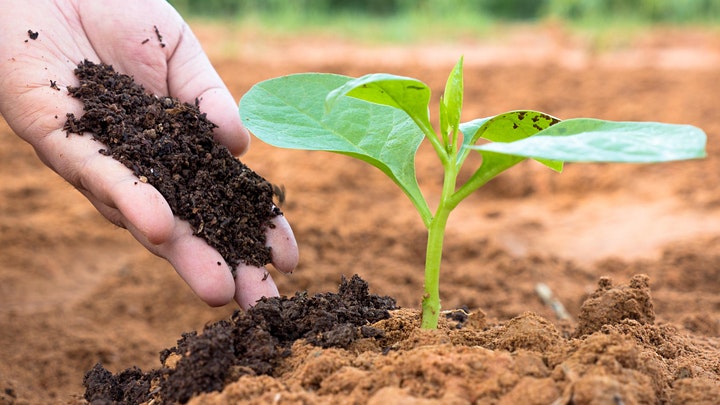 TWILIGHT POLO AT GREAT MEADOW
July 10 | twilightpolo.com
Bring your family, friends, and coworkers out for an evening in Virginia horse country at the Greenhill Stadium in The Plains. Experience an authentic sunset watching three polo matches, picnicking, drinking wine, watching the kids play giant tug o' war, and dancing the night away! One pass admits an entire car load of family and friends. Tickets available online.
July 10 – Camouflage Night
July 17 – School Spirit Night
July 24 – Denim & Diamonds
July 31 – Disney Plus Party
COLONIAL KIDS DAY AT BURWELL-MORGAN MILL
July 10 | 11 a.m. – 4 p.m. clarkehistory.org
Join us for our 5th annual Colonial Kids Day. Interactive activities including blacksmithing, seamstressing, meeting reenactors, craft making, colonial games, a scavenger hunt, the history of the Mill, living history interpretations, face painting, and grinding in action.
VIRGINIA UNITED POLO SUNDAYS
July 11, 18, 25 | vaunitedpolo.com
Enjoy grass polo at the Sheila C. Johnson Polo Field at Great Meadow Foundation in The Plains, Va. Virginia United Polo holds action-packed games every Sunday during summer polo season (June-Au- gust). Gates open at 10 a.m.
NEWW WORLD, NEW PLANTS: EARTH CONNECTION SERIES
July 11 | 10 a.m. – 12 p.m. dcr.virginia.gov/state-parks/sky-meadows
Humans have long used and altered the landscape of Sky Meadows to their benefit by utilizing native plants and introducing new species. Join professional outdoor instructor Tim MacWelch for a plant identification walk focusing on the native plants that were useful to the American Colonists and the non-native species they brought with them to the New World. All ages are welcome and no registration is necessary. The workshop will be held rain or shine. Bring water, dress in layers, and wear sturdy shoes. For COVID safety, participants will be required to provide their own mask and wear it during the entire program, while maintaining social distancing.
INTERNATIONAL FLY FISHING FILM FESTIVAL:
IF4 VIRTUAL SCREENING AT THE NATIONAL SPORTING LIBRARY & MUSEUM
July 15 | all day nationalsporting.org
The National Sporting Library & Museum is proud to announce the 7th annual International Fly-Fishing Film Festival virtually hosted on July 15. This year's showing features 11 international award-winning short films showcasing the passion, beauty, and culture of fly fishing.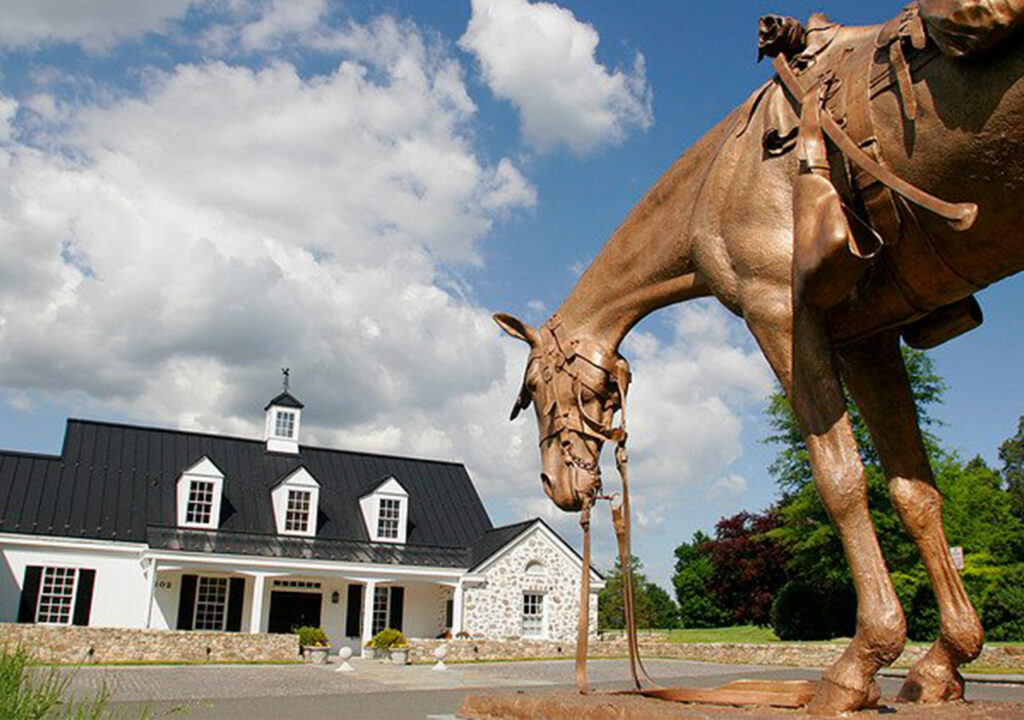 BLACKBERRY DELIGHT IN SHENANDOAH NATIONAL PARK
July 17 | 11 a.m. – 5 p.m. goshenandoah.com
For many Shenandoah National Park visitors, it's all about the blackberries. Starting mid-summer, thickets of Shenandoah blackberries ripen in the open areas along the roads, trails and streams of the national park. Blackberry Delight is an annual event that celebrates the sweet-tart fruit in all its glory. Skyland chefs create special blackberry-infused dishes combined with a full day of live music, dancing, local crafts, pony rides, and kid's activities to make it a fun day for the entire family!
TELL ME YOUR NAME – CARLYLE HOUSE HISTORIC PARK
July 18 | 11 a.m. – 12 p.m. novaparks.com/parks/carlyle-house-historic-park
Join Carlyle House Historic Park staff for a tour focusing on the experiences of the enslaved community at Carlyle House and his plantations. The guided tour will explore the historical context of slavery in 18th century Alexandria and the importance of ongoing research efforts to connect with descendants. Reservations are required as space is limited. All COVID-procedures will be in place during this tour.

MEET THE BEEKEEPERS AT SKY MEADOWS STATE PARK
July 18 | 1 p.m. – 3 p.m. dcr.virginia.gov/state-parks/sky-meadows
What's that buzzing? Meet with local apiarists of the Beekeepers of Northern Shenandoah (BONS) and discover the art of Apiculture (a.k.a. Beekeeping). This monthly program series examines all aspects of beekeeping from hive construction to honey extraction. Discover how to set up and care for your own hives using historic and modern agricultural techniques.
LIVE MUSIC FEAT. JIM STEELE AT DIRT FARM BREWING
July 30 | 5:30 p.m. – 8:30 p.m. dirtfarmbrewing.com
Spend your Friday on the mountain listening to a fun and eclectic mix of classic and modern rock, pop, and country by Jim Steele! Enjoy farm fresh craft beer, plus food specials and signature items from The Kitchen Workshop while overlooking the Loudoun Valley from our cozy Taproom. Last call at 8:30 p.m. If rain is in the forecast, this event may be canceled for the safety of our musicians and their instruments. Thank you for your understanding. No reservation needed.
CARS & COFFEE AT LOST BARREL BREWING
July 31 | 9 a.m. – 11 a.m. lostbarrel.com
Join Lost Barrel Brewing for Cars & Coffee on the last Saturday every month! Car enthusiasts meetup at Lost Barrel Brewing in Middleburg. Bring your vehicle (cars and motorcycles) out on the Last Saturday of each month from 9-11 a.m. All makes/models welcome. Coffee and breakfast treats available for sale. Come hangout, enjoy the outdoors, socialize and view cars. No ticket needed!