Written by Shayda Windle
Photos by Gracie Withers
Five Peaks Yoga in Purcellville was founded by Lauren Christian as a sanctuary for those "ready to experience a deeper integration of yoga as a listening practice – both on and off the mat." The studio offers a wide range of hot yoga classes from skillful and soulful instructors in addition to wellness retreats, certified Embodied Vitality teacher training, and perhaps most importantly, a sense of community that has turned one-time visitors into regular practitioners.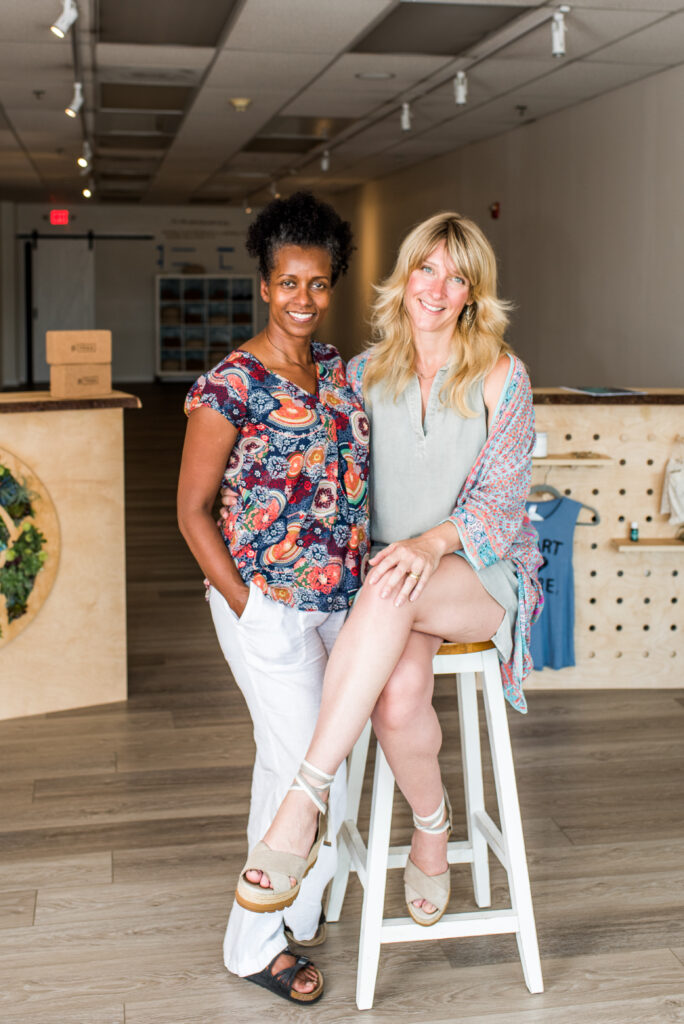 When Christian decided to open her second studio in Purcellville, she wanted to replicate that same sense of community that she created at her Lansdowne location.This was an important focus giventhe increase in anxiety, depression, and other struggles her clients were facing during the pandemic. She shares, "So many are recovering physically, mentally, and spiritually from the pandemic which made me realize I could take the new studio in Purcellville beyond a yoga and group fitness center and transform it into a sanctuary for those seeking true health, vitality, and self-realization. I wanted this studio to be the answer to a holistic yoga practice."
Through one of her Embodied Vitality teacher trainings at Five Peaks, Christian met Garnet Nelson, a licensed mental and behavioral health therapist at ReEvolve, LLC. The two began brainstorming how to use their specialties to address mental health. Through her practice, Nelson had 16 years of experience with countless patients including couples, families, and veterans suffering from mental health issues like PTSD, anxiety, and depression. Making the connection between psychotherapy and yoga, Nelson and Christian agreed that offering a holistic yoga program would be useful for those with mental health concerns. Now, some of Nelson's clients who see her for cognitive behavioral therapy (CBT) are also referred to Christian for somatic therapy to treat their conditions.
The process usually begins with an initial client meeting at one of the two Five Peaks studio locations to discuss what the client is experiencing. "The mind and body are intricately interconnected," Christian shares. "Through a somatic yoga practice, patients can reinvigorate their mind-body pathways to relieve chronic mental illnesses like PTSD, anxiety, and depression, to name a few." After this initial meeting, Christian will recommend an individualized program for each client which often integrates both psychotherapy and yoga sessions.
"Yoga allows you to release thoughts and emotions from past trauma from the body. It's the physical treatment for those struggling with their mental health," Christian says. She adds that practicing yoga is "taking time every day to connect to ourselves and our truest intention, to intentional stillness, movement, and prayer, so we can be more connected to others. When we can do this, we become more available to people, more creative, better listeners, and can have more authentic relationships."
Christian teaches these same principles in her yoga teacher trainings where she strives to place emphasis on community-building techniques. "When people keep coming together even when it is hard to appreciate and support each other because of our differences is when a community starts thriving," she says. Christian's teacher training consists of five weekends with sutra studies once a week. Those who don't live in the area but are interested in the teacher trainings can meet online virtually for the weekly studies. At the end of the course, students will receive a 200- or 300-hour yoga teacher training certificate approved by Yoga Alliance.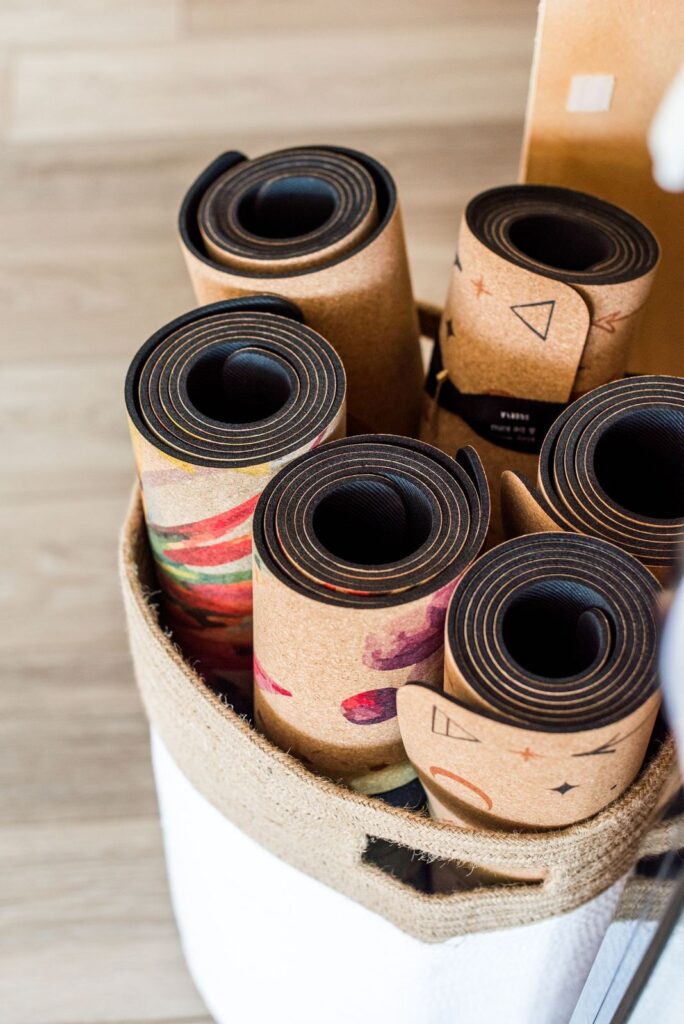 When asked what Christian hopes for with the future of her yoga program, she shares: "These times are super stressful and filled with tests of strength. I hope our new studio creates a strong sense of community. It's ironic that the practices that help heal trauma, anxiety, and depression are the same things that create courageous and compassionate leaders. The hardest part is taking the first step." ML
To view class times, service offerings, and memberships, or to register for a class, download the Five Peaks app: apps.apple.com/us/app/five-peaks-yoga/id1539681611.
This article first appeared in the July 2022 Issue.