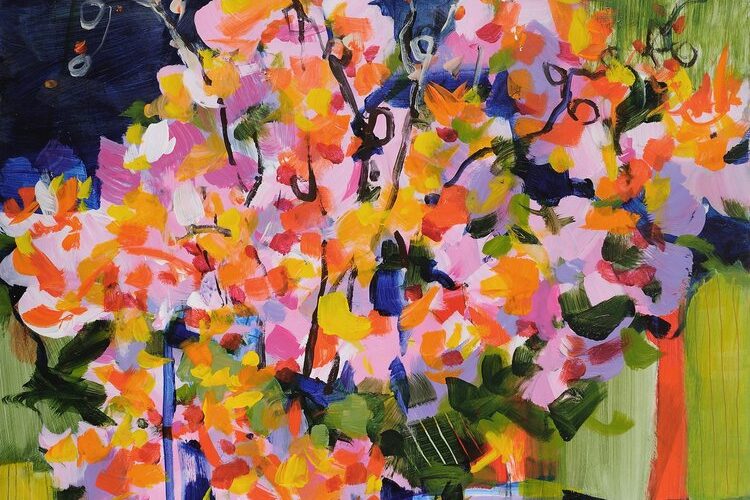 MIDDLEBURG, VA — The Byrne Gallery is proud to present "Flora!", an exhibition for the springtime by five talented local artists: Craig Arnold, Caroline Cutrona Hottenstein, Cathleen Lawless, Lynn Mocarski Maurer, and Carolyn Marshall Wright.
Traditionally, since the time of the Renaissance, flora has been the personification of spring, as artists captured the beauty of flowers and gardens to represent the new life that comes with the season, a Renaissance in itself. This exhibition will feature a range of artistic media. Caroline Hottenstein works in watercolor on paper, as does Carolyn Marshall Wright, who also uses other water-based media like acrylics; Cathleen Lawless, Lynn Mocarski Maurer, and Craig Arnold are all oil painters. Please come enjoy these artists' celebration of the return to a season of vibrant color!
The exhibit will be on display from April 5 to April 30. There will be a reception for the artists on Saturday, April 15, from 4 p.m. to 7 p.m. The exhibition and reception are both open to the public and everyone is cordially invited to attend.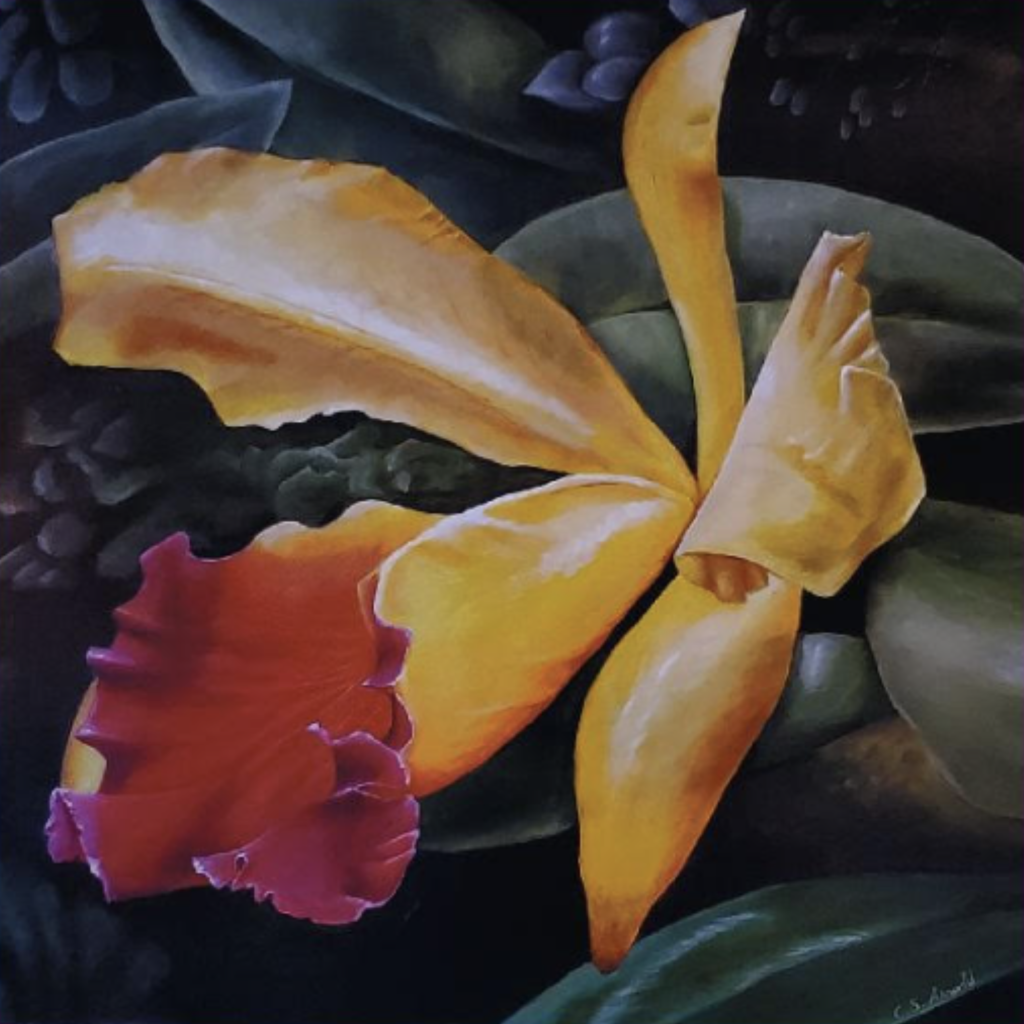 Craig Arnold
Craig Arnold is currently retired from the University of Maryland at College Park having worked there as an Assistant Director/Academic Advisor for the School of Music. While having enjoyed his administrative work at the university, his passion has always been for painting and drawing, which has occupied his spare time over the years in addition to running marathons and traveling the world. He has shown his work at Art-omatic's May 2009 show and at Touchstone Gallery's August 2013 Minisolo show. Mr. Arnold has two bachelor's degrees from the University of Maryland: 1981 B.A. General Studies, and 1990 B.A. Studio Art.
Craig writes about his art, "I've always been inspired by the awesome spirituality of nature and the depth and breadth of its beauty. With that in mind, I endeavored in my earlier years to capture that sense of power in nature by painting panoramic landscapes of expansive vistas with atmospheric conditions such as a storm over a wheat field or the full moon in winter. Then in 2010, I turned my eye from the outward vastness to the inward minute intricacies of nature, specifically that of delicate flowers. I began painting large 36-by-36-inch paintings of a single flower with the intent of highlighting the detail of its parts, the subtle gradation of color and light, and the delicate texture of the petals. By enlarging a single flower to a grand scale, it becomes the object of greater scrutiny and adoration. I was often asked whether I was emulating Georgia O'Keeffe. While I certainly find her work inspiring, I did not set out with that intention. And yet in this journey, I have become mesmerized with the fleeting beauty of the flower and have worked at capturing its essence in several other configurations."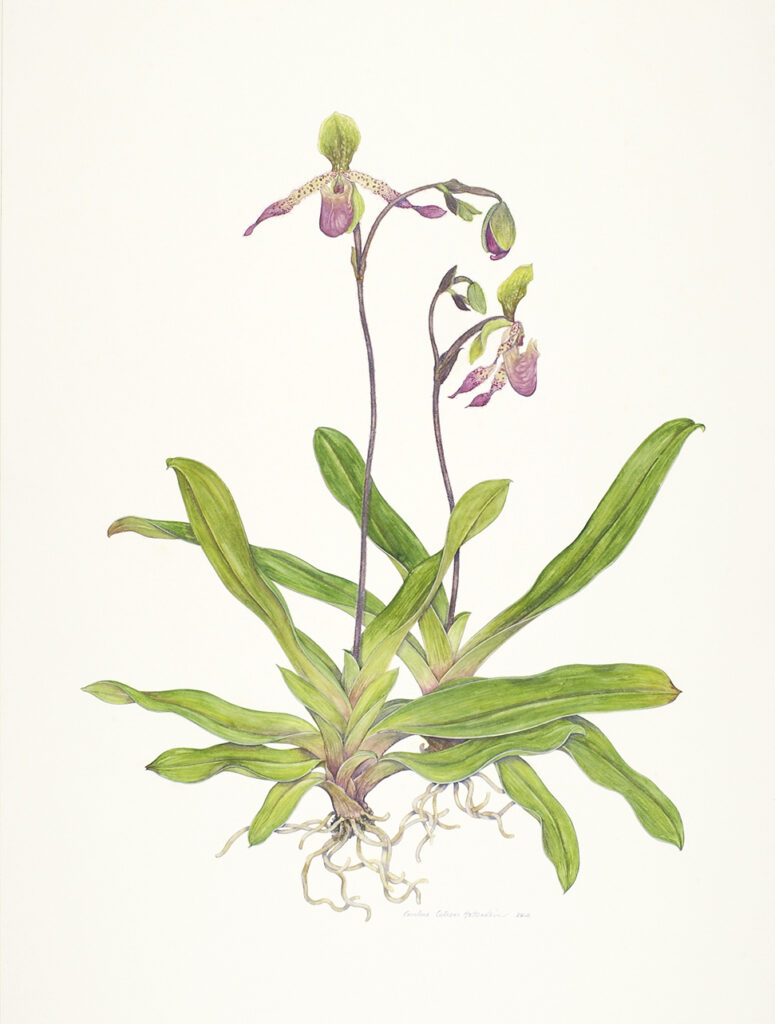 Caroline Cutrona Hottenstein
Caroline Cutrona Hottenstein is a native Northern Virginian. At an early age, art was part of her life. She has an A.A. from Marymount University, and a B.A. in graphic design and an M.F.A. (thesis in etching) both from American University. A freelance artist since 1973, she has worked in various media. Caroline has taught in the Fine Art and Fashion Merchandising programs at Marymount and freelanced at National Geographic's Book Service Department. 
As a botanical illustrator since 1986, her artistic observations have been expressed through traditional watercolor, pen and ink, and graphite techniques. Other artistic interests include landscapes, still life, and historical and nature subjects. She has taught classes, lectured, and presented programs related to art and textiles. Caroline is represented in Carnegie Mellon's Hunt Institute for Botanical Documentation and is a member of the American Society of Botanical Artists.     
Cathleen Lawless
Cathleen Lawless's still life oil paintings harken back to themes from her childhood, often incorporating family heirlooms that impart a sense of nostalgia. In her most recent florals, she uses diffuse cool light to illuminate her subjects, creating a soft atmospheric quality and subtle shadows.
Cathleen says, "I am inspired to capture the character of flowers, which in life are so fleeting, as a way of preserving their loveliness for others to behold. One of the delights of being an artist is that by necessity I spend hour upon hour contemplating beauty."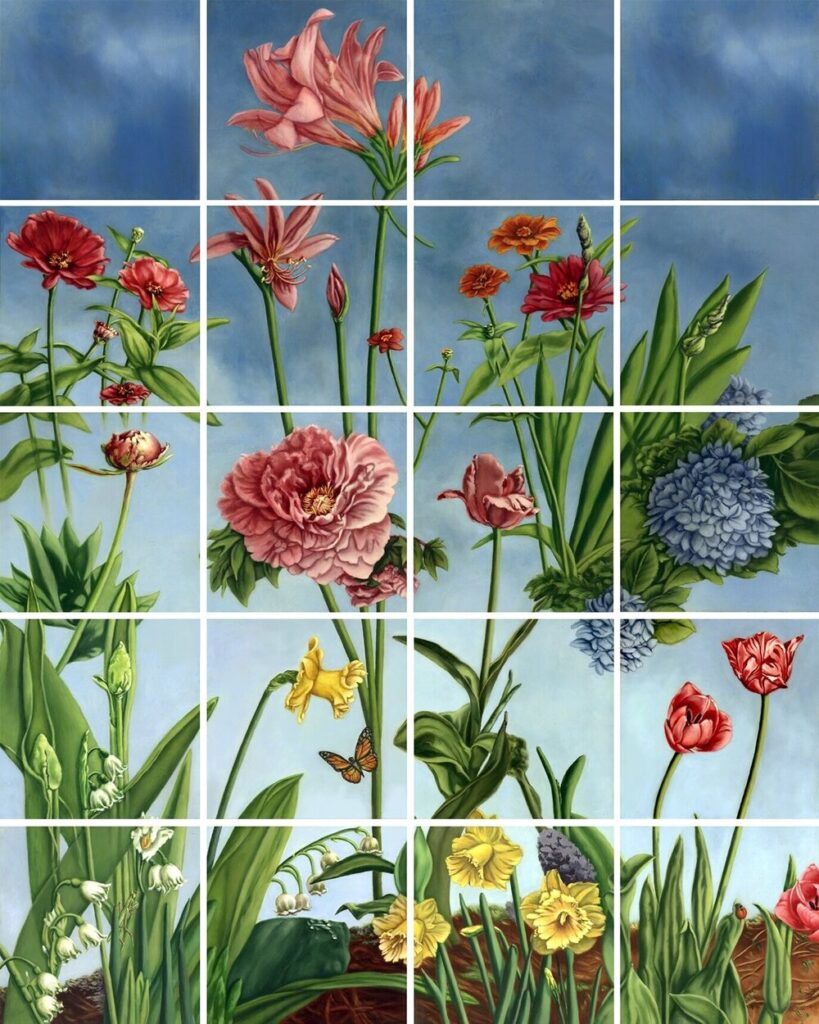 Lynn Mocarski Maurer
Lynn Mocarski Maurer received her B.F.A. from the University of Nevada, Las Vegas, where she studied under the renowned Rita Deanin Abbey and sculptor John McCracken. She also studied trompe l'œil with Bonnie Chumley (New York artist John Chumley's daughter) and figure studies with SoHo artist Jack Beal. In 2000, she returned to oil painting on canvas, board, and copper plate as well as highly detailed, large-format graphite studies.
From her studio in Old Town Winchester, Virginia, she has mounted shows in oil and graphite as well as delivered commissioned sharp-focus still-life oil paintings and elaborate graphite drawings. Her solo shows and selected exhibitions including a Corcoran Museum of Art juried exhibition and two one-woman shows for DuPont Circle's Gallery A. Currently, Lynn's work is also on display at Michelin four-star Inn at Little Washington Tavern shops. Lynn has received two Washington Post articles and a delightful review by Mark Jenkins for her exhibit, "Passing Impressions."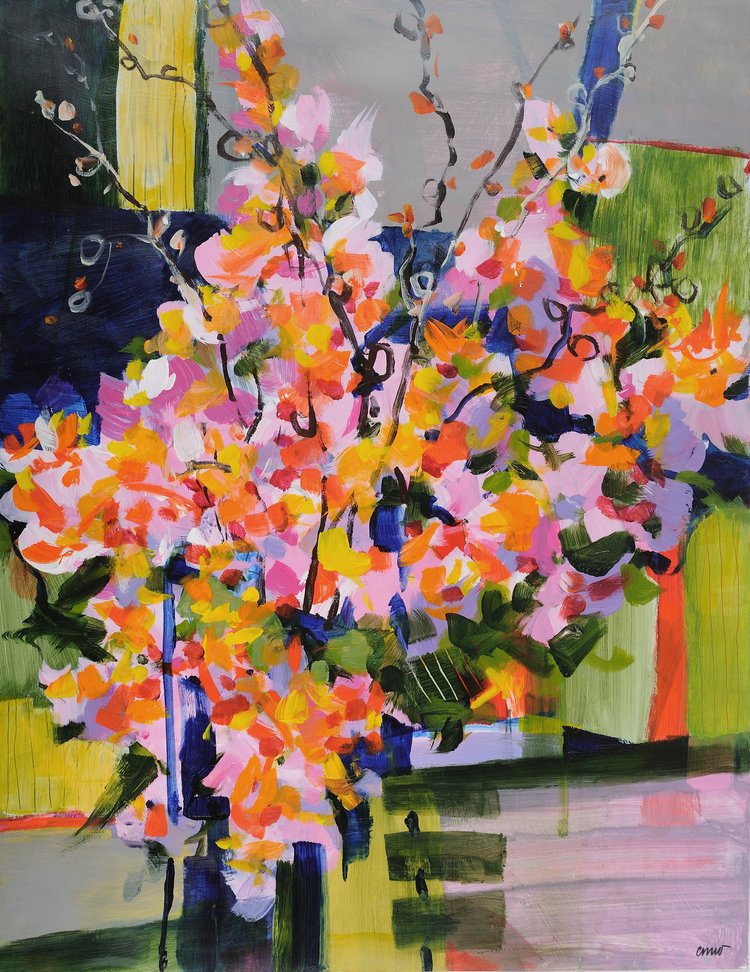 Carolyn Marshall Wright
After over 20 years of working with watercolor, Carolyn remains fascinated by this medium that conveys such luminosity and light. After reaching a certain level of mastery in watercolor, her explorations with color and structure then led her to begin working with acrylics and collage. Carolyn frequently melds the abstract with the representational, creating pieces that are expressionistic, playful, and full of joy. Her paintings are an emotional response to the world around her. When she is astonished by beauty, she wants to acknowledge it — not by precise representation, but by creating space for the viewer to have their own encounter with beauty through her work. 
Carolyn is a signature member of the Virginia Watercolor Society, a member and past president of Potomac Valley Watercolorists, and a frequent exhibitor in juried exhibitions in the mid-Atlantic region. She has been profiled in "Artists Magazine" and "Watercolor Artist." Her work has hung in the Museum of the Shenandoah Valley, in the World Bank, and is in numerous private collections around the world. 
Please come visit the Byrne Gallery to see "Flora!" on display for April 2023. The Byrne Gallery is located at 7 W. Washington Street in Middleburg, Virginia. Gallery hours are Monday and Tuesday by appointment only, Wednesday through Saturday 11 a.m. to 5 p.m., and Sunday noon to 5 p.m. Contact the Byrne Gallery for more information at (540) 687-6986 or [email protected] Visit our website at thebyrnegallery.com.
Posted on: March 14, 2023