Story by Kaitlin Hill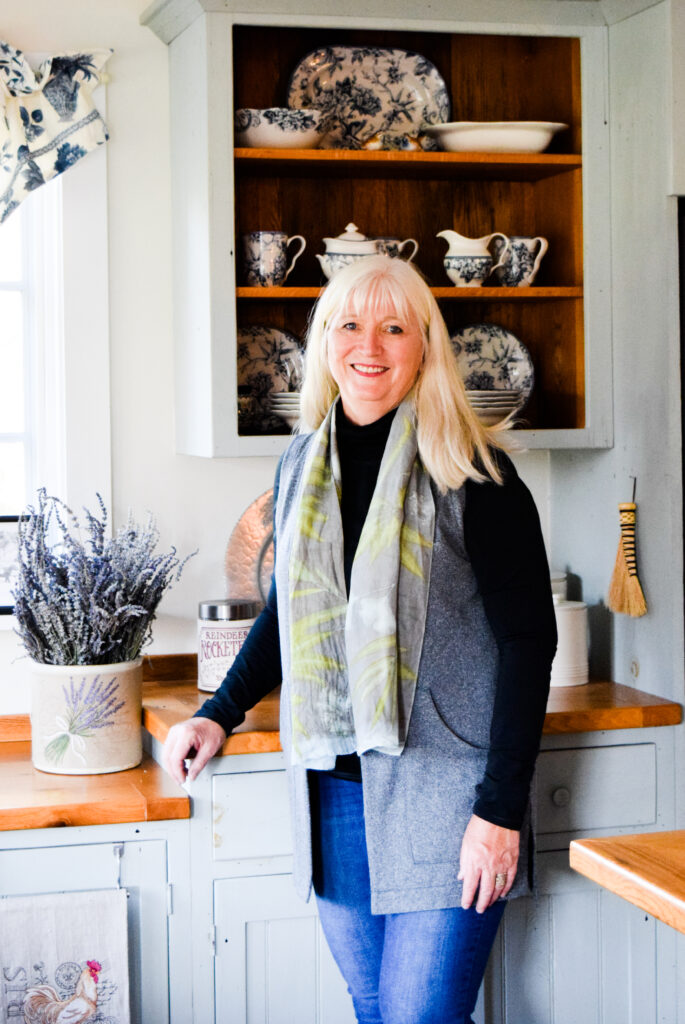 "It's a whole world of possibilities. And you are only limited by your imagination," shares Rebecca Brouwer of her many crafty endeavors at Shepherds Corner Farm in Purcellville, Virginia. Visitors to her studio and Christmas cabin can witness Brouwer's seemingly limitless imagination on display in all shapes and forms from wool wraps to eco-printed silk scarves, and a little bit of everything in between.
Brouwer's passion for fiber arts started early. "When I was young, I started sewing. I'd see something in the store and say, 'I can make that,'" Brouwer laughs. Even more, she always wanted to get her materials straight from the source. "I always wanted to have sheep."
But the opportunity to pursue and combine both interests wouldn't present itself until later in life when she and her husband made the decision to settle down on an acreage near Purcellville. Originally mid-westerners, the couple would spend much of their marriage moving from suburb to suburb. With a husband in the Navy, Brouwer explains, "We had lived in San Diego, Florida, Texas, and Ohio. For the first 17 years we were married, we moved 11 times." She adds that moving to Purcellville was "the first time we ever moved somewhere because that is where we wanted to live."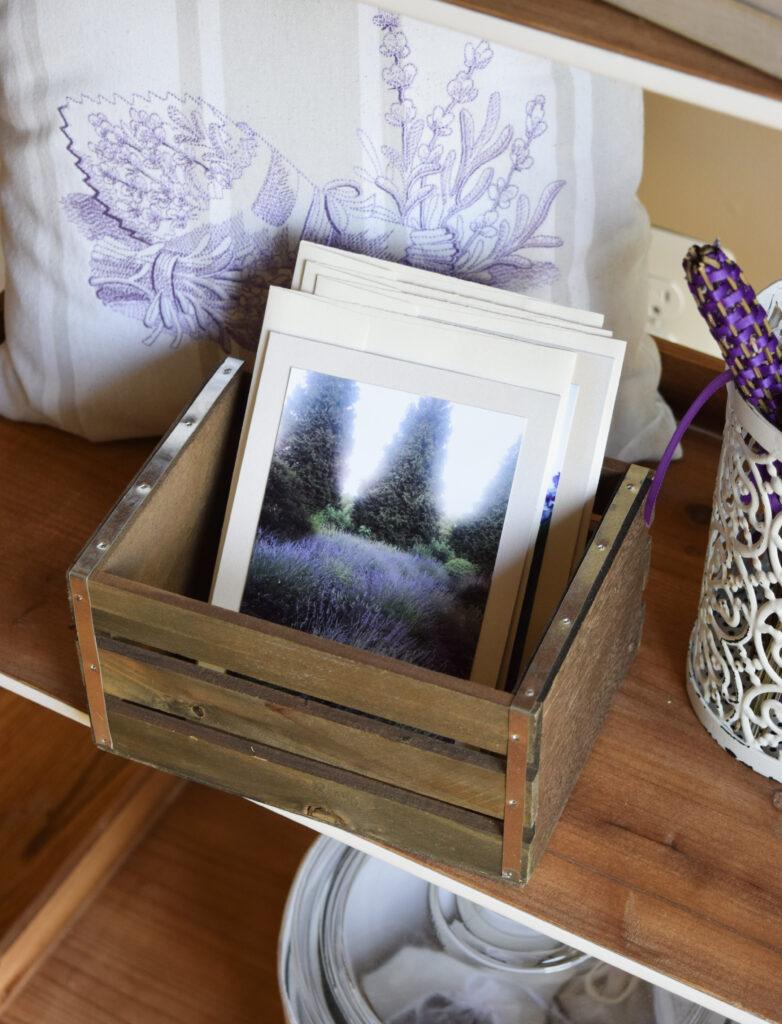 In 1999, the Brouwers and their children moved into a 1500-square-foot cabin dating back to the 1790s while they built their forever home on the property. "It was the five of us. And the dog and a cat," Brouwer reminisces. In 2000, construction was completed on their house, and over subsequent years Brouwer would begin to put in place the facilities required and expand on the skills necessary to make the products she now sells. "About eight years after we moved here, we built the barn for the horses…And then in 2016, I started to get the urge again to own sheep." She found and purchased Gotland sheep prized for their lustrous, curly gray locks.
As for equipment and training, she says, "I knew I wanted sheep because years and years ago I won a spinning wheel. So, I started dabbling in spinning. Then, I started to take workshops and go to weaving classes. I now have a loom." She continues, "Then I started with felting. I had taken wet felting classes, and needle felting with a machine. I was trying to figure out what I was going to do with all the wool my sheep were producing."
The answer? Something Brouwer calls "slow fashion," or the art of transforming something from raw material to finished product no matter the time frame. "Being on the farm I have all these things available to me. I have my sheep and I have my wool. It can be a two-year process by the time a product is finished…People ask me, 'How long does it take for you to make a scarf?' And I say, 'Well, if you start with the lamb…'" she ends with a chuckle and adds, "It's important to me that my process is sustainable, from beginning to end. Raising sheep helps to maintain good soil, and making natural fiber products that are locally sourced helps the rural economy as well as the environment."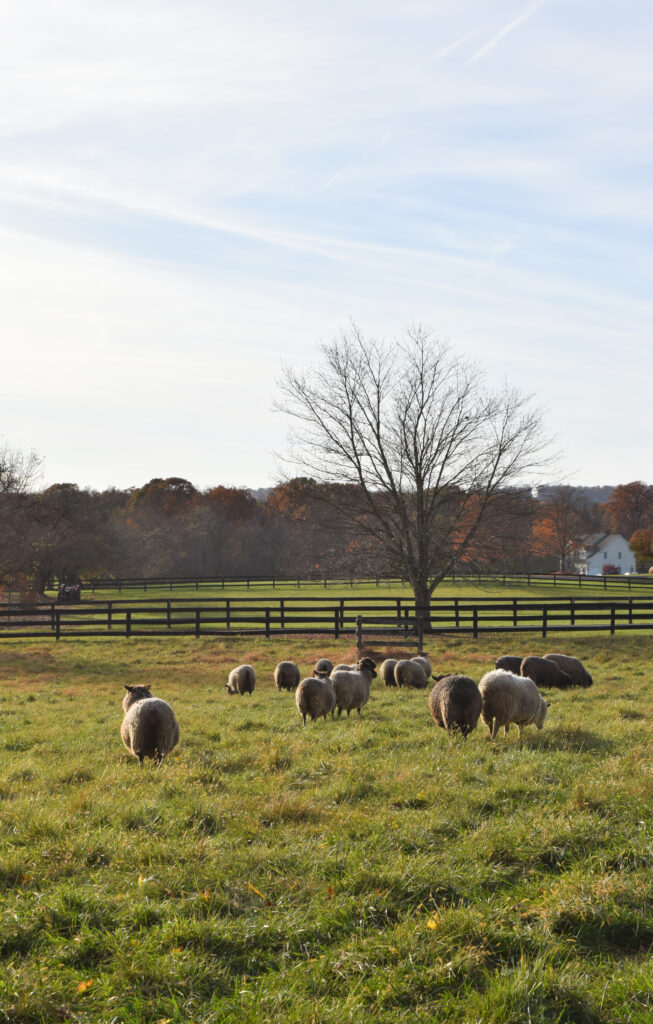 A more recent endeavor of hers, eco-printing, also called botanical printing, is perhaps the epitome of her slow fashion philosophy. The art of eco-printing is achieved by arranging leaves on damp fabric made of natural fibers, like a silk scarf, rolling it tightly, and heating it so that the leaves will imprint a design onto the fabric once removed. After the recent purchase of a Gingko tree, she explains, "It is not uncommon for artists using live plant material to plan for future designs by enhancing our landscapes and gardens to achieve the desired results in our product designs. What is so beautiful about this process is that you take what nature gives you." She even makes her own indigo dye to give silk scarves a deep blue hue.
Part of the excitement of eco-printing is not knowing how it will turn out. Depending on the leaf, prints can show up lighter, darker, or a surprising color. In a sense, each scarf is a little gamble that pays off in volumes of joy for Brouwer. She says, "It's not just about the process of making something. It is about the process of doing something I love."
The products of her labor of love can be found in many forms scattered all around her barn studio and Christmas cabin display room. Embroidered decorative pouches of lavender, tea towels, silk scarves with felted wool backing, hats, stockings, shawls, and even felt flowers exploding with color are just a few of the items she makes for sale or just for fun.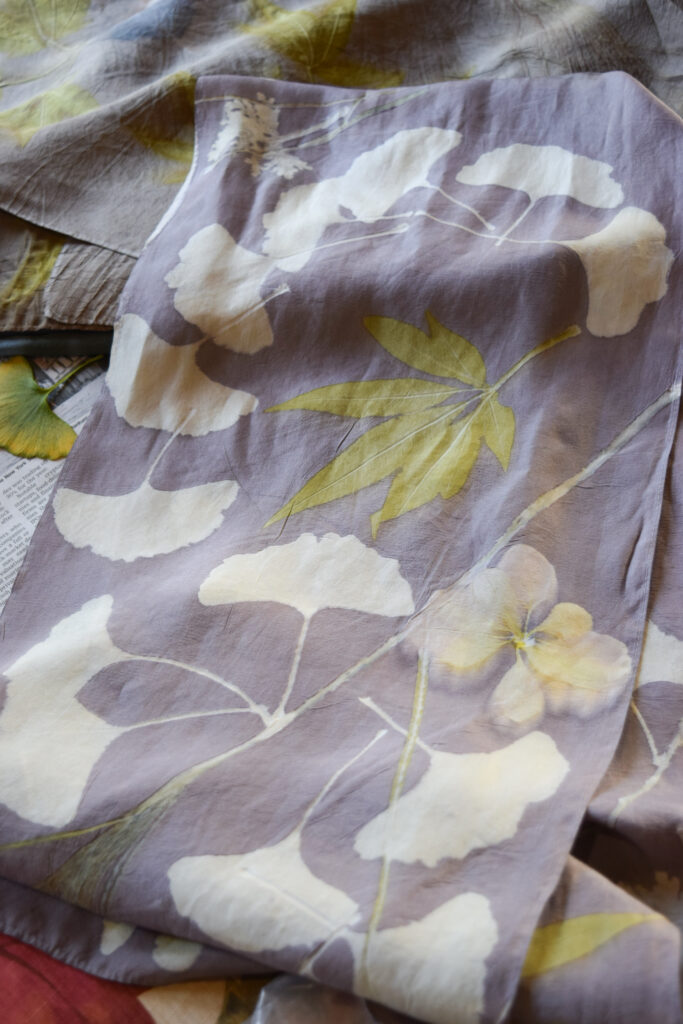 She sells her wares on the farm tour, artist studio tour, the local market scene, and on her website she.farm. At the recent Purcellville Artisan Studio Tour, held November 5 and 6 at her farm, she sold freshly processed botanical print scarves as quickly as they came out of the steamer. Her eco-printing demonstrations also drummed up interest in the craft. This winter, she'll open her Christmas cabin to the public on December 3, 4, 17, and 18 from 11 a.m – 4 p.m. And, in the spring, when plant material is more abundant, she plans to offer interested parties the chance to make their own scarves at her studio.
In addition to live demonstrations, Brouwer says she is interested in doing more work on commission. "I like when I make things and I know who I am making them for," she says. She is also planning to expand her product lines and experimenting with new techniques. "Wool has a lot of potential. I've thought about a product line, doing more tableware, combining more techniques. Quilting, I am doing a bit of that too." She adds, "I'd like to come up with a line or kind of an ensemble of things. And doing it in a more deliberate way."
As for the future of her many crafts, Brouwer says, "The sky is the limit…I have been doing this a while, but I feel like I am just getting started." It's safe to say with her creative spirit and slow fashion philosophy, Brouwer will continue to create, with new projects coming sooner…or later. ML
This article originally appeared in the December 2022 issue.