Story by Kaitlin Hill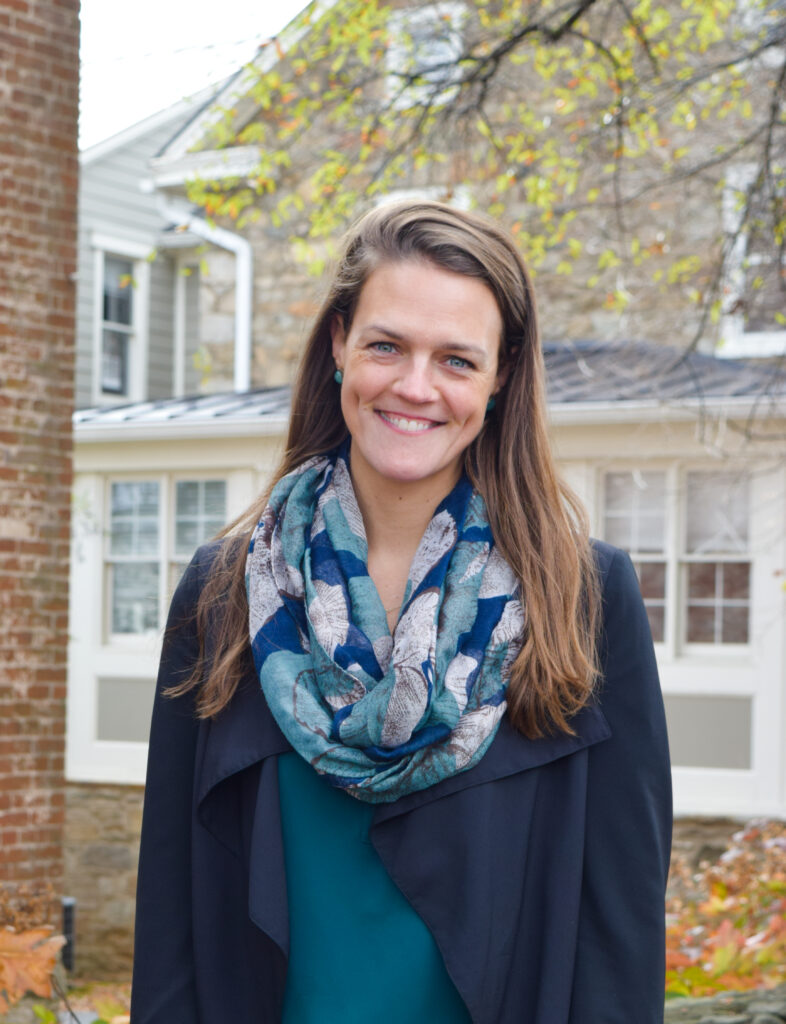 On November 1, Eloise Repeczky took on the role of executive director of the Windy Hill Foundation, an organization dedicated to providing affordable housing to low-income individuals, families, and seniors, and also those with disabilities in Loudoun and Fauquier Counties. A month in, Repeczky reflects on what brought her to Middleburg, her plans for the foundation, and her hopes for the future in an exclusive Q&A with Middleburg Life. 
ML: What brought you to Middleburg? 
ER: My husband, Will Nisbet, was offered a position to work in the development department at The Hill School. We moved out here in June of 2017. It was such a great opportunity and we already enjoyed visiting the region on weekends, but I kept my position in DC and was commuting in [while] I decided what to do with my career.
ML: What is your professional background?
ER: After graduating college, I initially wanted to work for a non-profit. Unfortunately, I also had student loans, and paying for student loans with a small salary was not sustainable in DC. So, I applied for an international trade and arbitration legal assistant position. I did that for two years and decided I liked working with attorneys, I liked type A [personalities], having the opportunity to learn different subject matter, and working on different projects. Then, I moved into a business development and marketing role and did that for eight years at different law firms in DC. In one of those roles, I managed a 280-attorney nationwide real estate and land use practice.
ML: What led you to apply for the Windy Hill position? 
ER: During the pandemic, I was working remotely, and, like many people, I reprioritized and thought about what I wanted to do. With my husband's encouragement, we decided it would be nice for me to take some time off and really think about my next career step. In July of 2021…I went on a three-plus month road trip across the US with our dog, Soufflé. When I came back, I really focused on what I initially wanted to do, which was work with a non-profit.
I was thrilled when Windy Hill became an opportunity because it's in town, it's local community members, and I get to know the residents and their needs. I felt like I could have a deeper impact here than elsewhere.
ML: Was the foundation new to you or had you been previously aware of its work? 
ER: Years ago, we were introduced to Windy Hill through Beth Ann Mascatello, a former Windy Hill board member who was involved with the fashion show, gala, and many other endeavors throughout the years. We had been invited as her guests to the Windy Hill gala.
ML: Just a few weeks in, how are you settling in at your new post? 
ER: It has been wonderful! As with any new job, any new industry, [I] certainly have a lot of information to understand, a lot to learn in a very short amount of time, and [I am] trying to get up to speed on projects that are already three-quarters of the way finished, or just beginning. But it has been fantastic! The Board is incredibly motivated. They have been really helpful in providing a lot of historical information.
And, I've also been meeting with residents to better understand their needs, and with our volunteers to get a full picture of what we are doing now and what we can do going forward.
ML: Speaking of moving forward, what plans do you have for the future of the organization? 
ER: It has been a phenomenal organization with an incredible mission for over 40 years. 2023 will be the 40th year. I am at the stage of understanding what we've done and the incredible story.
Also, I think there are a lot of people who would be eager to get involved with Windy Hill, and who may not know how they can participate. Reaching out to the community to see what services we can provide our residents and what they need is going to be really exciting.
ML: Are there any particular programs you are looking to revamp or expand? 
ER: We have a great community of children. We have been leaning on the local churches and schools for programs, so continuing to partner with them and make sure that our children are taken care of is a priority.
We're also looking at introducing group therapy or vocational training and other educational opportunities to support our residents. 
ML: Since taking the role, have you felt embraced by the community? 
ER: I definitely feel that way. Again, the board has been really helpful throughout my whole [on-boarding] process and very open with communications, as have our numerous partner organizations. Also, there are a lot of community members who knew me through my husband, and who have known I wanted to be locally based. It's been really thrilling that so many people are excited. 
ML: Any final thoughts you would like to share with our readers?  
ER: There are a lot of different needs that people have. So, whether it is working with Windy Hill or the organizations we partner with, it is really important to support our community. I would encourage folks to find something [they are] passionate about and then use the skills [they] have to help [a] neighbor who might need assistance. ML
This article first appeared in the December 2022 issue.