Written by Chelsea Rose Moore
We all know the magical feeling that comes with finding a special, one-of-a-kind item for our home. If you're freshening up your decor this summer, start by shopping for vintage and antique wares to give your home a whole new look. Here, we've rounded up six unique spots worth an in-person or online visit.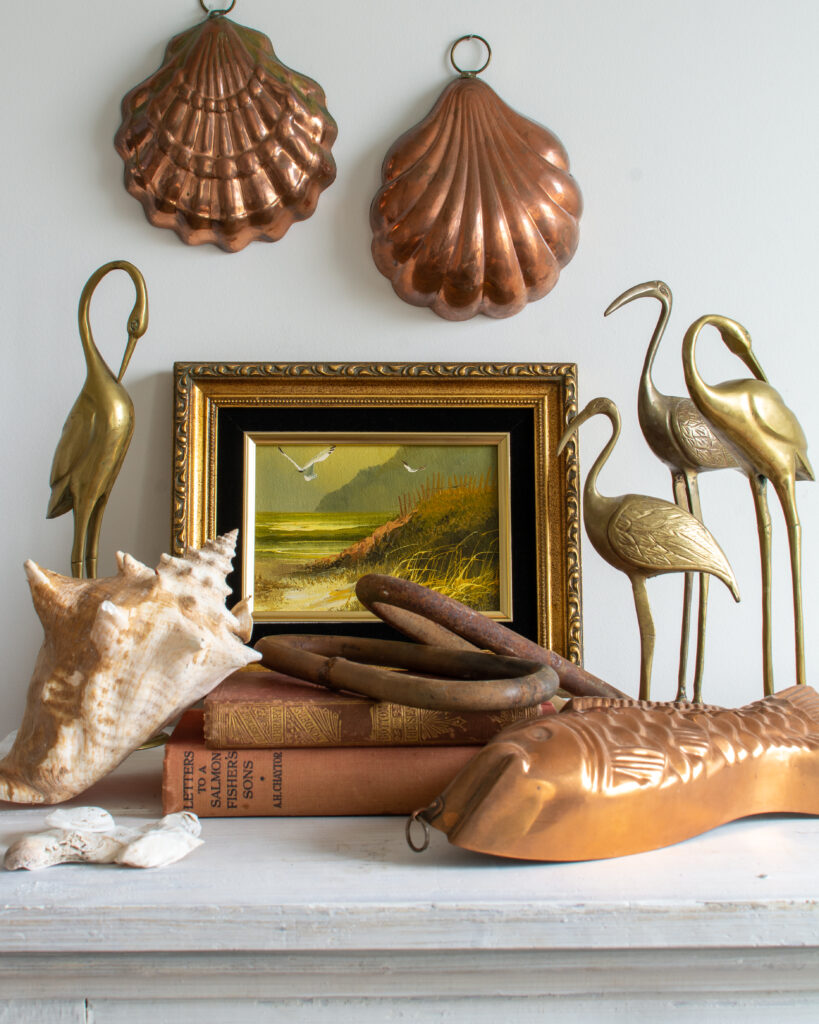 Shop Anderson Manor
When Lucy Anderson decorated her own home, she realized the best interiors have stories woven into them—the kind of stories found only in secondhand items. Shop Anderson Manor is designed to make finding home goods with history easier, more accessible, and affordable. Her items are curated into small collections and launched via shopandersonmanor.com. Domestic shipping is a flat rate of $5, and local porch pick-up in Purcellville, Va. is free.
"I love a layered space with a mod podge of styles, so the items I'm drawn to are versatile enough to compliment the modern home and are made with classic, quality materials you can't find in today's big-box stores," Anderson said.
Find Shop Anderson Manor on Instagram at @shopandersonmanor.
Home In The Plains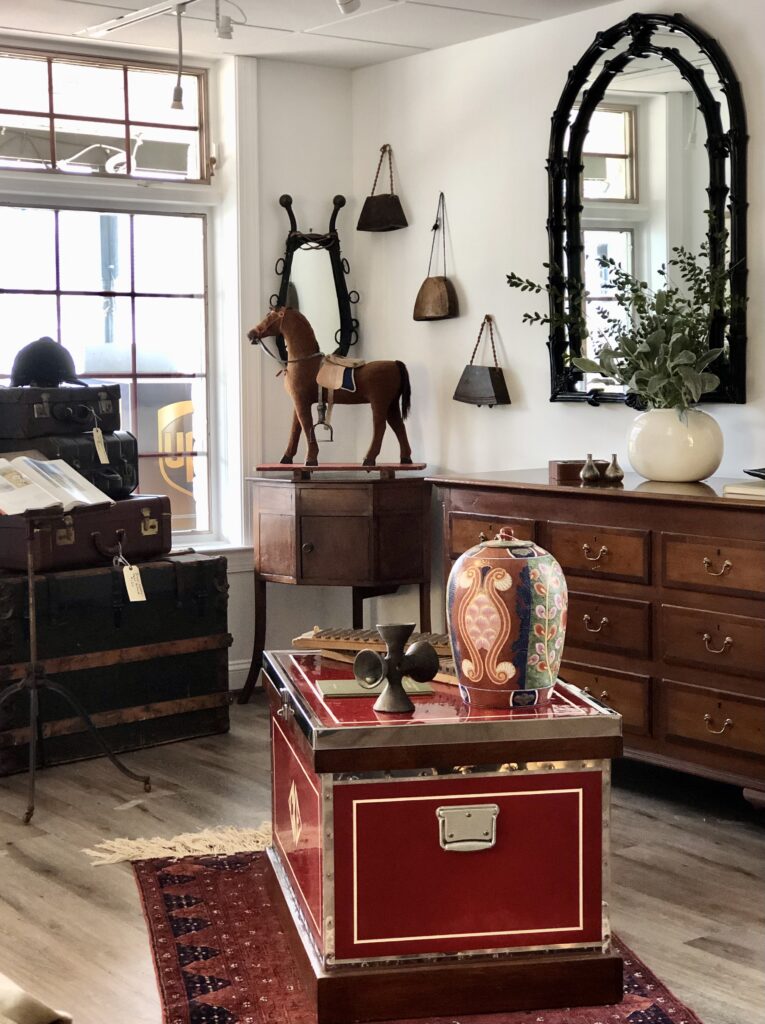 When Home in The Plains opened its doors in April, it was a celebration of Lillian Waters' 45 years of antique collecting. The items in her store represent a mixture of curated and eclectic antiques, with the addition of artwork by local artist Severine Debets, and crystals and minerals from Cube Minerals. As Waters puts it, her shop is "one of a kind." Stop in to see items representing a variety of eras throughout history.
Home in The Plains is open Friday – Sunday and is located at 6482 Main St., The Plains, Va. Find Home in The Plains on Instagram at @homeintheplains.
The Sanders Abode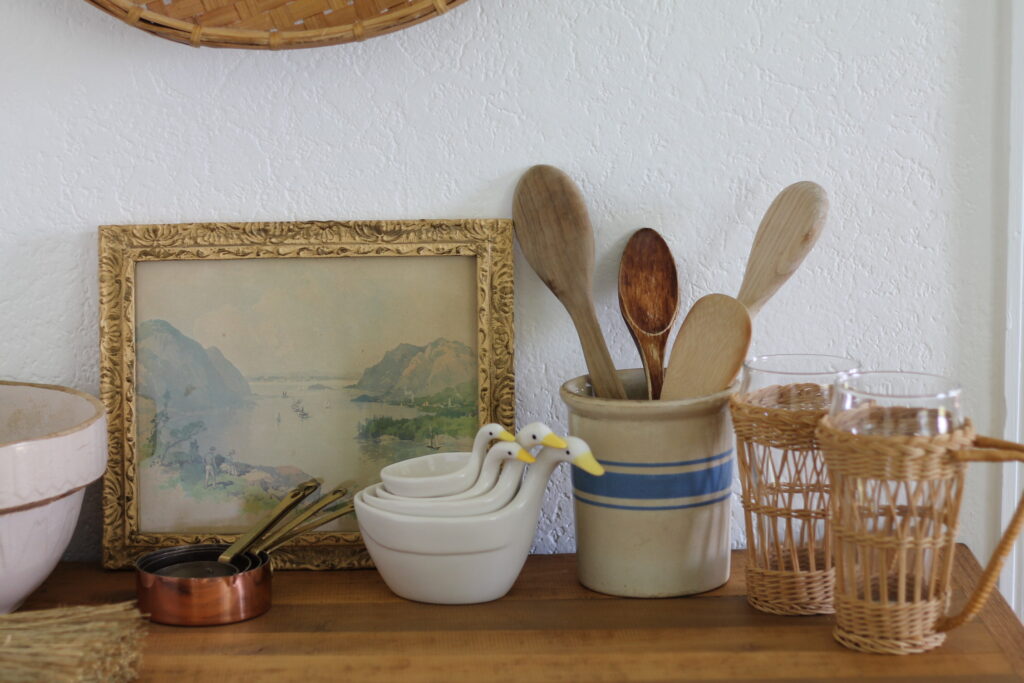 Located in Winchester, Va., The Sanders Abode is an Instagram thrift shop combining vintage and modern home decor. Each week since their opening in July of 2019, the shop's owner, Mariah Sanders, finds unique pieces while thrifting and adds them to her shop. Once items are posted to her Instagram, her followers can claim and pay for individual items. Buyers can either pick up items from her home in Winchester or have them shipped to their own homes.
Prefer to shop in person? Find The Sanders Abode at the Wild for Wildflowers stand in Leesburg, where she is a new vendor.
Find The Sanders Abode on Instagram at @thesandersabode.
Hastening Designs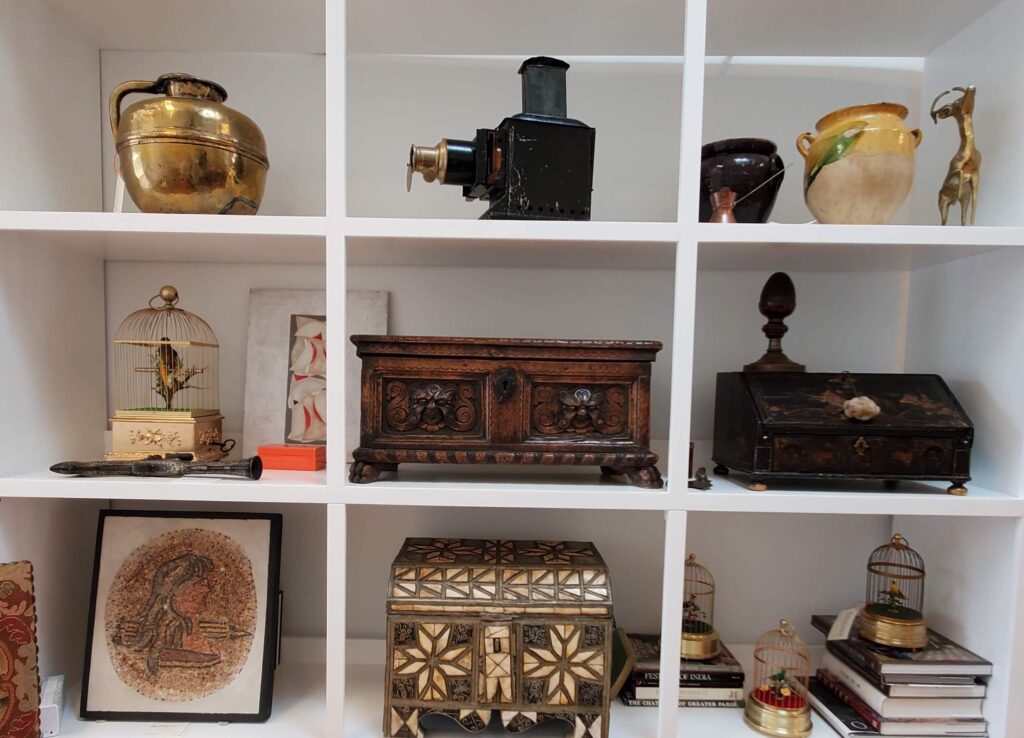 Hastening Designs specializes in 18th-century European furniture, original works of art, and furniture custom-designed by owner Louis Shields, as well as offering full interior design services. Shields has been in business in Middleburg for almost 40 years and has been involved in the creative process of art and design all his life. The shop recently moved into a bright, airy space located at 103 W. Federal Street, Unit D, Middleburg, Va.
Find Hastening Designs on Instagram at @hastening_designs.
Another Blue Moon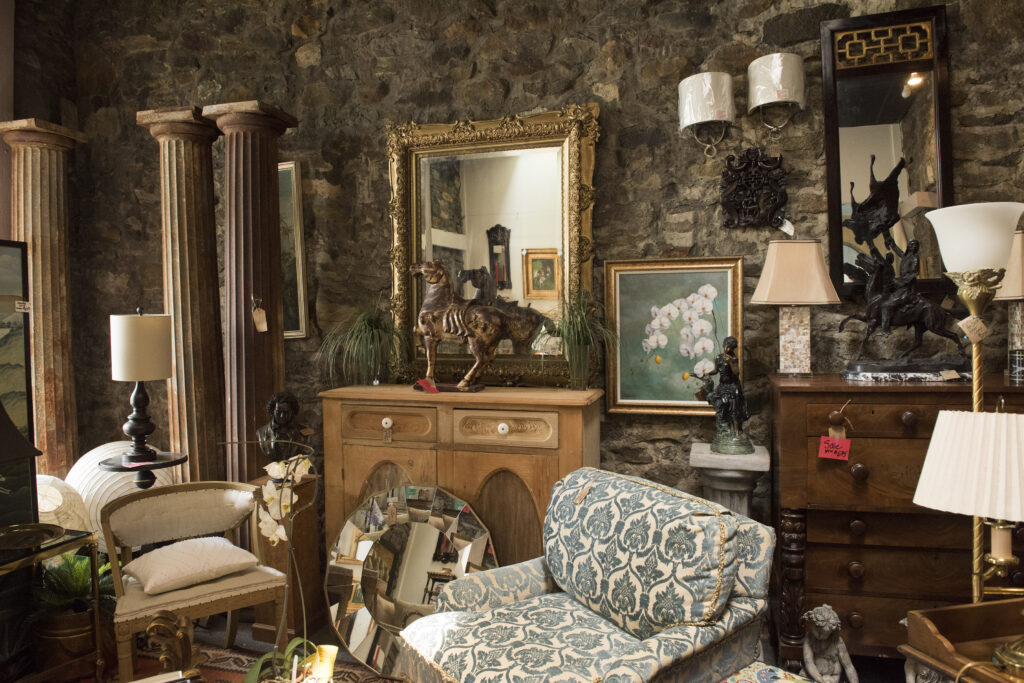 Beginning as a pop-up shop in November of 2018, Another Blue Moon officially opened its doors as a high-end consignment boutique in 2019. Selling everything from fine antiques to lamps, they offer a wide selection of home decor items.
"We really want to be representative of every style," Kerry Dale, one of the shop's partners, said. "We have modern, traditional, boho, English antiques, and American antiques."
Another Blue Moon is open Thurs. – Sun. or by appointment. Find them at 7A West Washington Street, Middleburg, Va. Follow Another Blue Moon on Instagram at @anotherbluemoon.
The Paradise Antiques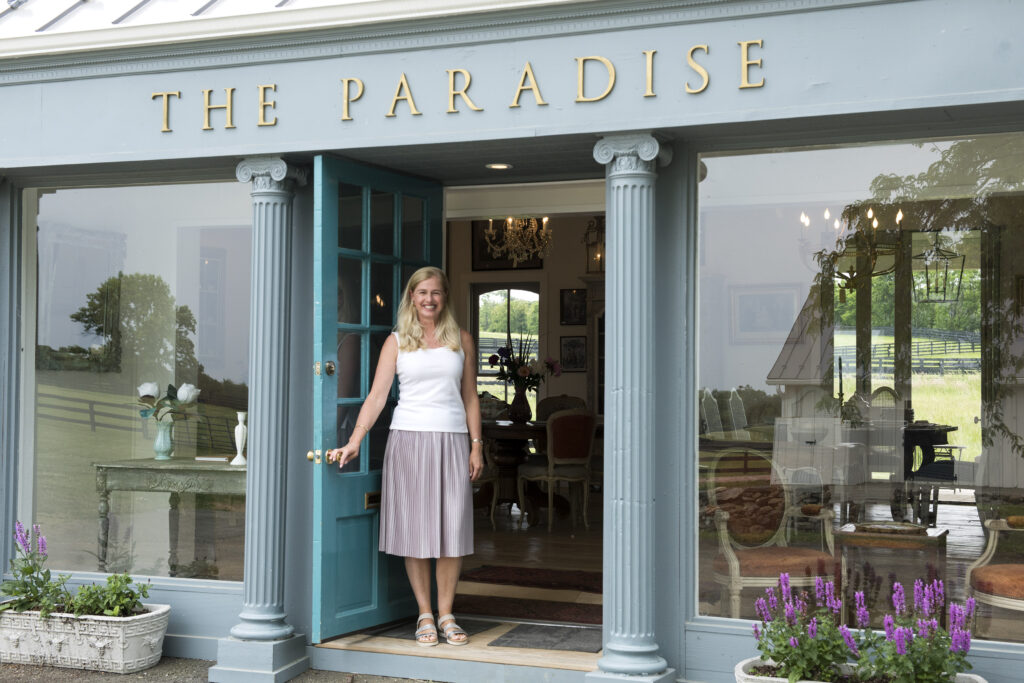 For Ariane Carles, the owner of The Paradise Antiques, interior design runs in her blood. As an Argentinian, her style is a mixture of influences and cultures. The Paradise Antiques, which opened in May 2019, showcases her style beautifully. She sells a combination of vintage and antique items, with everything from equestrian to Swedish styles.
"It's a very light, airy, fresh take on antiques," Carles said. "It is a bit of everything from everywhere."
Find The Paradise Antiques at 1769 Zulla Rd, Middleburg, Va. 20117. The shop is open every day by appointment. Follow The Paradise Antiques on Instagram at @theparadiseantiques. ML
This article first appeared in the June 2021 issue.