Story by Lia Hobel | Photos by Michael Butcher
A few steps from the hustle and bustle of downtown Middleburg's shopping district is a massage therapy studio that has comforted the community since 2018. BodyBloom, nestled on a quiet residential street, offers all who enter the promise of tranquility in the capable hands of Peggy Finnegan.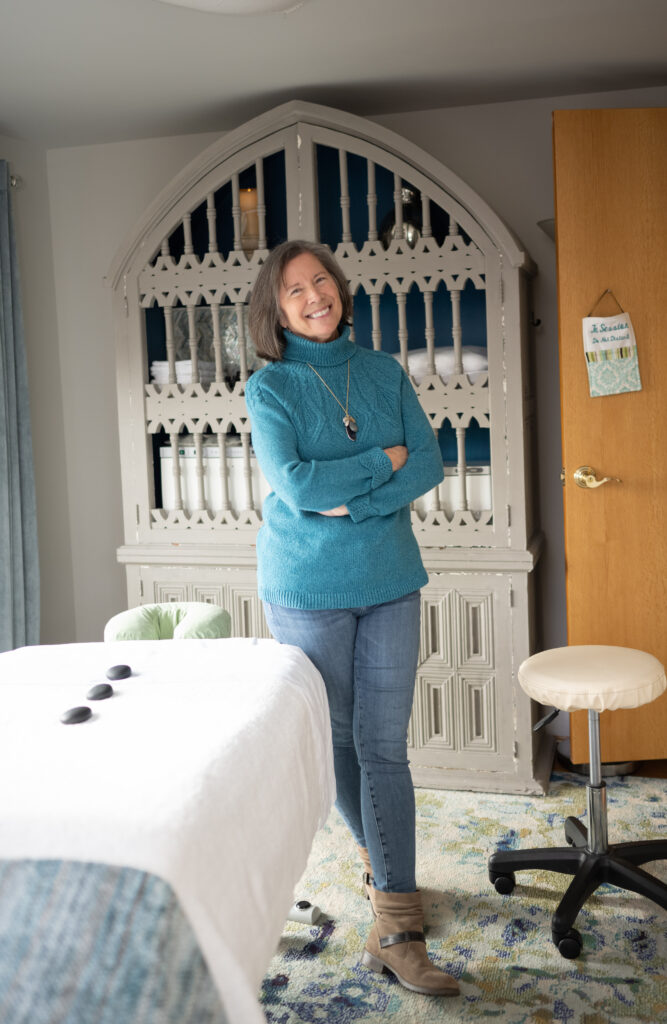 The name "BodyBloom" refers to how massage and bodywork can help one's body "bloom" with an improved sense of strength and wellbeing according to Finnegan, the owner and therapist. "I create a peaceful, private, and unhurried experience for my clients from the moment they arrive," she explains. "My cozy studio is designed to feel restful and inviting. Clients receive my undivided attention for their entire appointment."
Finnegan works as a solo therapist. She starts by carefully listening to her clients' preferences and needs. From there, she works quietly using skilled, compassionate touch and a slower pace to help soothe the nervous system while softening and loosening muscle tension. "For most people, it's a welcome treat to have this uninterrupted downtime with zero demands on them," she says. "Clients tell me they feel totally safe and cared for when they're on my table." Each session includes comforting extras like a heated table, eye pillow, hot stones, and steamy towels — the perfect accoutrement for an exceptionally relaxing experience.
Taking care of people comes naturally to Finnegan. She was a United Airlines flight attendant for 20 years, exploring the world while providing front-line safety and service to the traveling public. "On my days off from flying, I did rewarding work as a certified nursing assistant and also served for many years as an in-home hospice volunteer," she says.
Finnegan was ready for a change after 9/11 and chose to follow her therapeutic spirit. She knew a quieter and more intimate setting appealed to her. After graduating from massage school and getting her license in 2012, Finnegan began work at a luxury spa and opened a private practice in Hudson, Ohio. For the next few years, she juggled both jobs, took advanced training classes, honed her skills, and built her clientele. In 2016, everything came to a screeching halt due to an unexpected health crisis which left Finnegan physically unable to do massage therapy work for nearly a year. "During my recovery, I experienced immense healing from a variety of complementary therapies including reflexology," she says. That's when she decided to make use of her time off from massage by getting trained and certified in the Ingham Method of reflexology which she has proudly offered at her Middleburg studio since she moved to the area with her husband.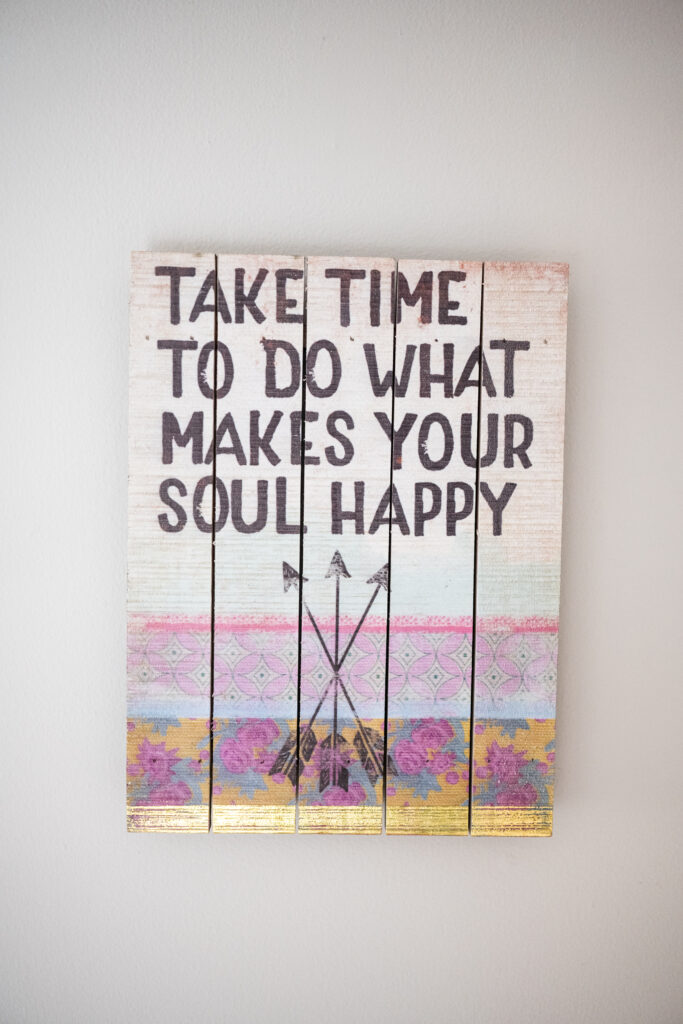 Since opening its doors, BodyBloom has been a retreat for anyone looking to decompress in a peaceful atmosphere. Finnegan is trained in a variety of therapeutic modalities including deep tissue massage, neuromuscular therapy, and Thai massage. She has chosen to focus solely on restorative relaxation work "because it's what I love the most and I believe that [it] is exactly what a lot of folks need," she shares. Finnegan helps many people seeking relief from general muscle tension from physical activity or from long hours sitting at their computer. "I also see many others who are feeling stressed out, anxious, or overwhelmed." Her clients include all genders and range in age from 16 to 93.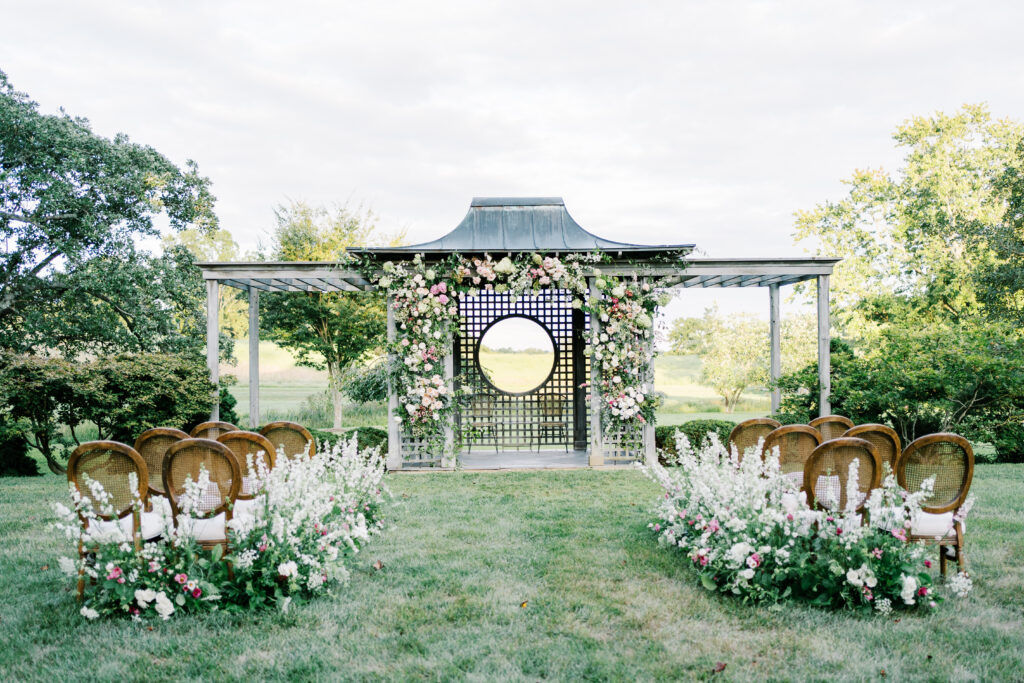 Massages not only restore the body, but also the mind. Finnegan says the relaxation massage stimulates the parasympathetic nervous system which reduces your body's stress reactions. This is also known as the rest and relax response. "As the physical touch of massage activates the parasympathetic system, your heart rate naturally slows down. Then breathing also slows and your blood pressure lowers. Your hormones are also affected." Stress hormones like cortisol drop off and serotonin, the feel-good hormone, spikes. This provides that improved sense of wellbeing and peacefulness that people feel after a massage. "I believe that the additional nurturing and care [clients] receive at BodyBloom just adds to those good feelings," Finnegan emphasizes.
Finnegan also strives to build a nourishing relationship between client and therapist. "My favorite part about having my own practice is being able to take the time to get to know my clients as people, not just bodies," Finnegan says delightedly. "I love building a therapeutic relationship of trust with my clients, getting to know their needs, likes, and dislikes. I don't like to rush, and I never want you to feel rushed, so I leave myself plenty of time between my appointments so your whole experience feels relaxed and unhurried." ML
BodyBloom Massage & Reflexology
107 West Marshall Street, Suite 106
Middleburg, Virginia 20117
BodyBloom specializes in restorative relaxation services including massage therapy, foot reflexology, and luxurious body scrubs. Those considering booking can do so through the BodyBloom website: bodybloommassage.com.
This article first appeared in the January 2023 issue.