Written by Kaitlin Hill
After the birth of their son, Maverick, Middleburg native Michelle McNaughton and Warrenton-born Chris Bernard asked themselves, "What's the coolest thing you can do with a 2-year-old?" Their answer? Open a toy store in the town they love.
Though more than a retail operation — of which McNaughton and Bernard have plenty of experience — the young couple's first storefront, PLAYroom, is a multi-dimensional experience focused on quality products, kid-friendly programming, and family fun in the heart of Middleburg.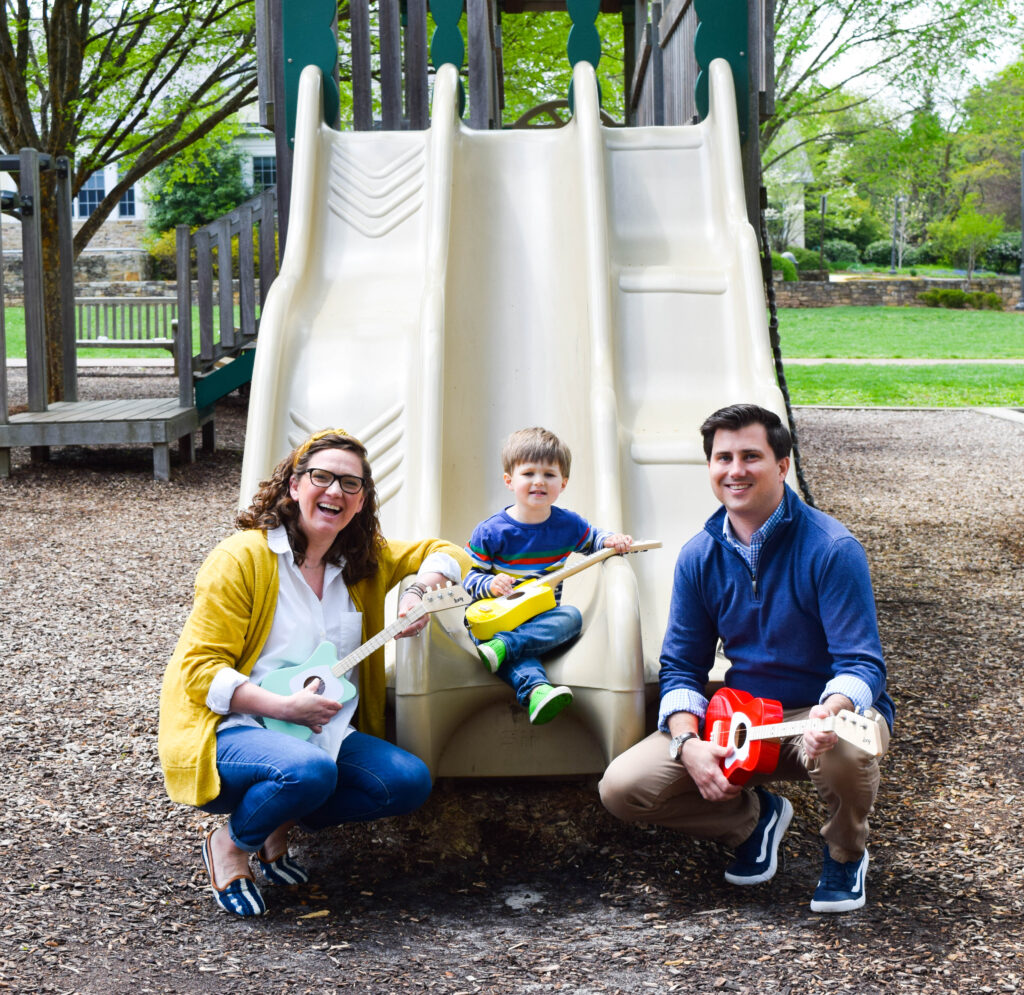 McNaughton and Bernard met working for Ben and Tara Wegdam, the dynamic duo behind Middleburg mainstays Crème de la Crème, Lou Lou, and Zest.
"We've lived in town since 2016," Bernard says, who serves on the town council. "We love Middleburg more than anywhere else."
From time spent in the Wegdams' successful stores, Bernard and McNaughton developed a well-rounded retail skill set.
"[Michelle] has so much experience in sales, human resources, and in-store operations," Bernard says. "I was a financial analyst. I ran their e-commerce. I have a lot of experience on the IT side, building the website, doing all the budgeting and all the accounting. So, it's really a perfect fit."
Their complementary skills made opening a store in Middleburg a natural next step, and their son Maverick proved to be the determining factor in narrowing their vision.
"He was definitely the catalyst for it being toys," McNaughton says. "I've always wanted to have a store, and I've been in retail for a really long time. But now, having Maverick, we play together so much, and we wanted to take that to another level."
"And he is going to grow up in the store," Bernard says. "It'll be a family thing. It's our family project."
With Maverick in mind, ideas for something more than the average toy store started to take shape, and PLAYroom on Washington Street was born.
"I know how much energy goes into deciding what dressing rooms should look like to make women feel comfortable," McNaughton says. "What's the lighting? How should it smell? All the things about engaging someone to make them comfortable. But I don't feel like anyone does that for a kid. Toy stores aren't really set up that way. So, our main focus in setting this up was both: the toys and making the environment something that was 100% focused on engaging the child."
In terms of toys, McNaughton and Bernard have strict criteria. "The toys are focused on three main values," McNaughton explains. "Open-ended play, which means they are meant to spark creativity. They should be played with in many different ways. Sustainability is also really important to us. [These] are products that promote natural materials, recycling, taking care of the environment, and teaching our children the importance of that. Finally, the other biggest thing for us is that, if a toy is very visually appealing and beautifully designed, a parent is 10 times more likely to play with their child."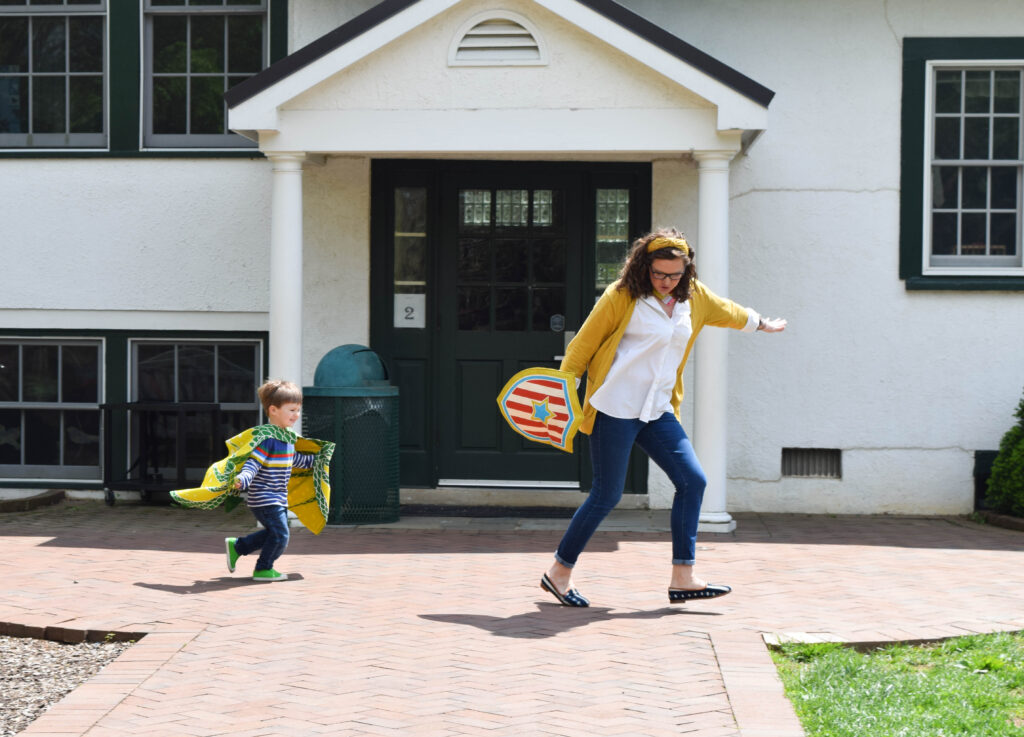 "You should see the amount of time Michelle spends researching and shopping for really high-quality and pro-development STEM toys," Bernard says with a laugh.
McNaughton's due diligence resulted in some unique finds for the store, both American-made and from abroad. They source handmade, 100% natural cotton and canvas costumes with environmentally friendly ink from Loveland Designs in Savannah, Georgia, and gorgeous, eco-friendly Paola Reina dolls from French-based Minikane. For aspiring rock stars, PLAYroom carries Loog Guitars, an NYU college project that launched with the help of Kickstarter in 2011. The guitars are three-string and come with cord flashcards, a training app, and video lessons. And Waytoplay Toys' flexible road segments from the Netherlands pair perfectly with New York-based Candy Lab Toy cars that offer as much fun as they do shelf appeal.
"We say our wheelhouse is ages 2 to 10," McNaughton says.
But Bernard adds, "We have things for kids of all ages because everyone likes to have fun."
Though so much more than the products, the PLAYroom is about the experience, for kids and their parents.
"It's not necessarily about the toy, the physical piece," McNaughton says. "We've chosen some great ones, but it's about what can that toy bring to your life, your family, your child? It's about the 'play' for us, and that's how we honed-in on PLAYroom."
"We've seen a shift in the retail experience," Bernard says. "People care less about the price and more about what happens when they enter the store. You know, what's the vibe? What's the energy? What's the experience?"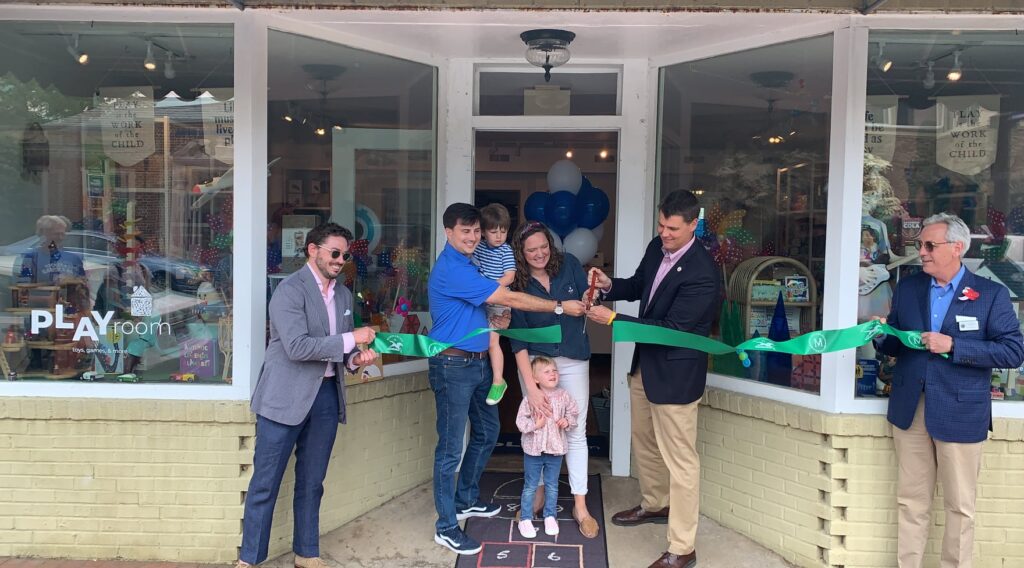 "We are building the store for kids to actively engage while in the store," McNaughton says. "We have an arts and crafts table, and we're going to have a big wall of their masterpieces. We have a child-size fire truck for them to play inside and a whole doll house set for them to play with."
For the parents, Bernard shares, "We're talking about an events-and-programs aspect of the PLAYroom. We're going to try to do after school or evening programs where the kids can come for activities. Maybe [the parents] can go out to dinner or have a date while their kid is here. It's a safe place where the kids are learning and doing something interesting."
The so-much-more-than-a-toy-store concept comes back to Maverick and Middleburg too. "We want to be in the store," McNaughton says. "This isn't about owning a store and then going on vacation. We want to be there and be about it."
"We like to be together as a family, and all our family lives around here," Bernard says. "We could go get a job in a city, but why do that when we can stay right here, and we can all hang out? And a big part of this is we love Middleburg, and this is a fun project that we have tailored to this town and this market."
Quality products, creative ideas, focus on family, and love of community are all central to their philosophy for PLAYroom. The shop promises to be as fun as its proprietors, making it well worth a visit. ML
            For more information, find PLAYroom Middleburg on Instagram at @playroomva.
This article first appeared in the June 2021 Issue.