Written by Dulcy B. Hooper / Photos by Gracie Withers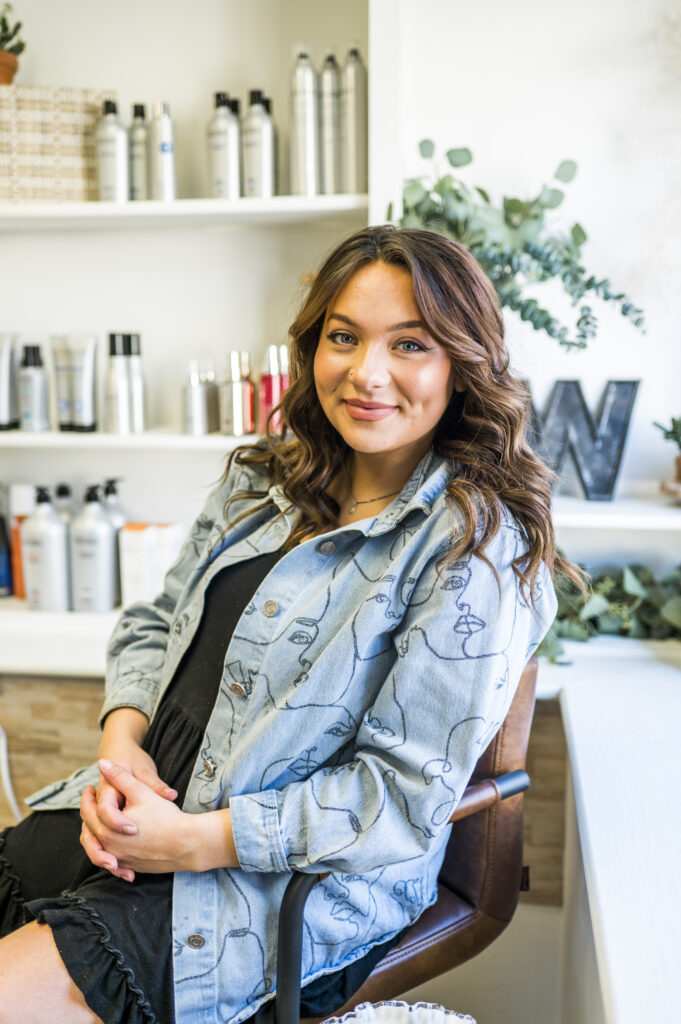 At The Willow, Hannah Lessard can often be found bubbling over with enthusiasm about her shop, her clients, and her special affinity for weddings. "I never thought I would actually be able to open a shop here in Middleburg," she says, "but it has all just come together so perfectly."
Lessard is delighted that word about The Willow — and her work with brides and wedding parties — is getting around. "I do weddings," she notes, "but that's only a part of what I do." Since The Willow's opening in June 2022, Lessard has built up nearly 500 clients. "Someone will put a photo or two of something I've done on social media, and right away, I will get all kinds of reactions. Or one of my clients will say, 'Oh, my husband really needs a haircut,' and next thing you know, I have a lot of men making appointments and coming into the shop, as well. It's all been so rewarding and so much fun."
Lessard credits Dwight Grant, owner of Salon Aubrey, for being so welcoming to her when she initially began to explore opportunities in the area several years ago. "I really got to grow there," she explains. "Dwight was so wonderful. He was always saying to his male customers, 'You ought to bring your wives in here to meet Hannah!' That really meant a lot to me."
Lessard began doing weddings in Middleburg and the surrounding area in 2018, much of it through word of mouth. "I would get a call about a wedding from someone at Salamander," she said. "And I have done a lot of weddings at Red Fox — they have so many rooms to help wedding parties prepare." Lessard says that it's better to do weddings on location "especially since weddings have gotten a lot bigger."
The largest wedding party Lessard worked with was a party of 12. "I did the hair, and a colleague working with me did the makeup. It was about six hours to get everyone ready," she remembers. Lessard frequently traveled to clients' houses during the pandemic. "I was really looking for a mobile van initially — I thought that if I had a van and could travel and do weddings, that would be ideal."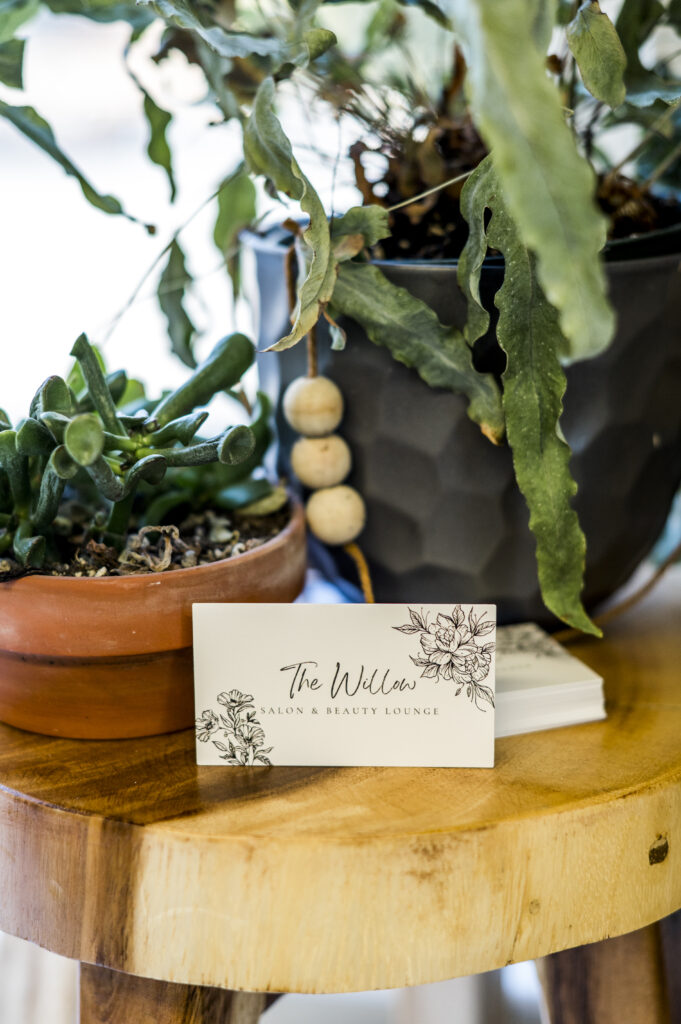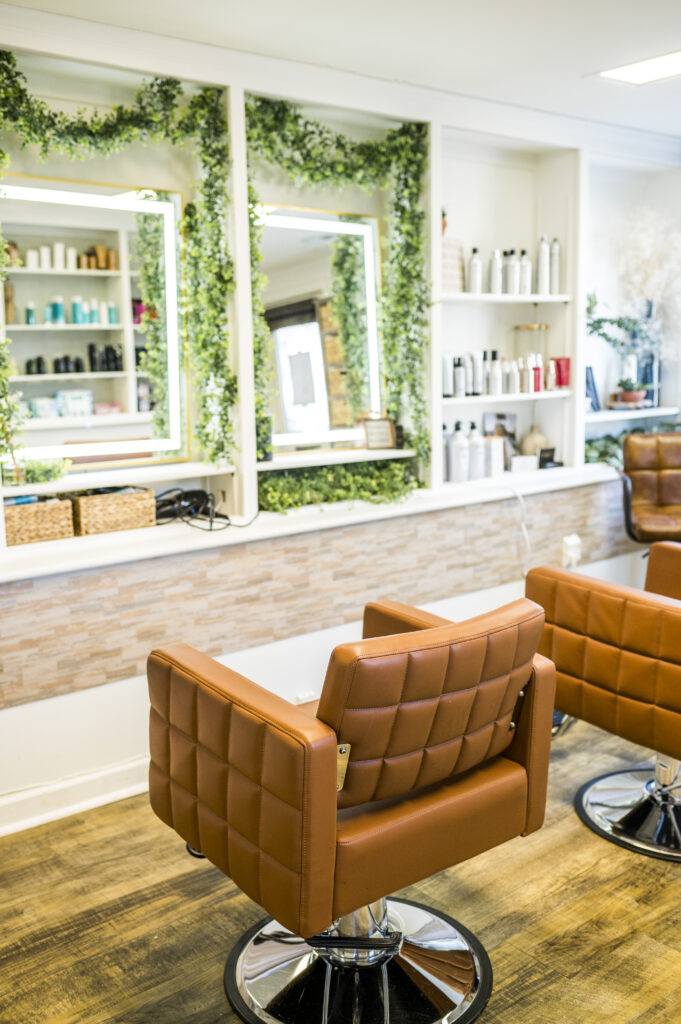 Lessard shares that she "moved around a lot in childhood as part of an Army family" before the family settled in Ashburn. "When it came time to decide what to do, I knew I just loved playing around with hair and makeup." She was concerned about the business aspect, though, and knew that it would be an important component to master in order to be successful. She studied at Paul Mitchell, a nationally accredited hair and beauty school, in Maryland. Fortunately, one of her teachers was a wedding specialist, prompting Lessard to take extra classes on makeup and providing her with the opportunity to study the business side of what she wanted to do.
"The wedding business has just boomed," Lessard says. "So many weddings were pushed back during [the pandemic] — some for two years or more — and it's all really coming back now." She anticipates that spring and summer will be "packed back-to-back with weddings."
What Hannah Lessard loves most about weddings is "just being surrounded by all the energy. It is just so much fun! I feel so grateful for this business — for meeting brides and members of wedding parties and for being part of such a special day that they will always, always remember."
One of Lessard's favorite memories is that of working with a couple in Purcellville who eloped. Several months later, the couple flew her to Palm Beach to do hair and makeup for their more formal wedding. "I just felt so special," Lessard recalls. "A driver met me at the airport. It was my first time in Palm Beach and it was so much fun. I remember thinking at the time, 'I'm 23 years old. How fast this is all happening!'" ML
The Willow is open Monday through Friday, 9:00 a.m. to 5:00 p.m.
The Willow
7 East Federal Street
Middleburg, VA 2-117
571-255-0715
[email protected]
Services and booking information can be found at the-willow.square.site
Published in the February 2023 issue of Middleburg Life.