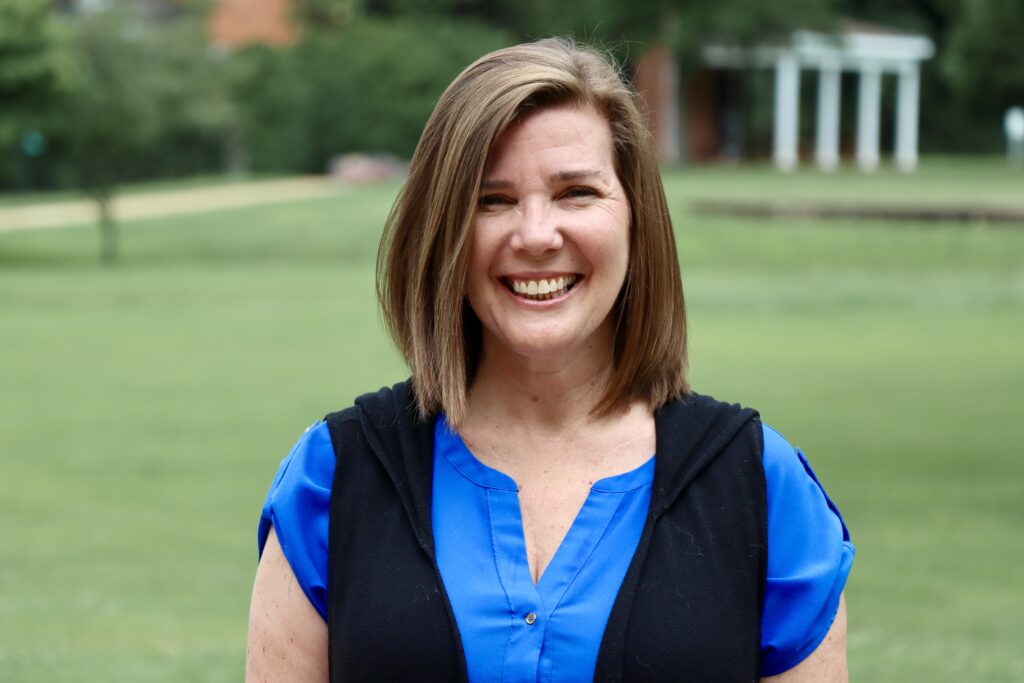 MIDDLEBURG, VA — Dr. Tanya Hyatt has been named Assistant Head of School at Foxcroft School, effective July 1, 2022. Dr. Hyatt, who has a wealth of boarding school administrative and teaching experience, comes to Foxcroft from Indian Springs School outside of Birmingham, AL, a day and boarding school for grades 8-12, where she was Dean of Faculty. 
"I am thrilled to be at Foxcroft," shared Dr. Hyatt. "As a scientist, I have always worked to increase girls' engagement in STEM classes and careers and am excited to be at a school committed to empowering young women to reach their full potential and gain confidence in their abilities. The way Foxcroft nurtures every girl to find her passion(s), her voice, and her authentic self are what drew me here, and I look forward to working with each student to find the right learning path for them."
As Dean of Faculty at Indian Springs, Dr. Hyatt led all aspects of hiring, mentoring new faculty, and planning faculty meetings and professional development, among other responsibilities. Under her leadership, Indian Springs revised the hiring process to work to eliminate bias and increase faculty of color. She also worked to implement a new annual faculty evaluation using Folio Collaborative. Prior to serving as Dean of Faculty, she was the School's Dean of Academics, working to strengthen course offerings, improve the academic schedule, integrate study skills into the curriculum, and increase classroom technology use. The faculty, administrators, and Board of Trustees at Indian Springs held her in such esteem that she was appointed Acting Head of School for four months in 2019 when the Head left unexpectedly before the end of the academic year.
"While Dr. Hyatt is uniquely qualified for the Assistant Head of School position," confirmed Foxcroft Head of School Cathy McGehee, "it was her warm spirit, calm presence, listening skills, and philosophy of educating the whole child that stood out during her meetings with our faculty, administrators, parents, and students. She impressed the search committee with her 'all-in' commitment to teaching and living at a boarding school."
Dr. Hyatt earned a Bachelor of Science in Biology from the University of Alabama, Tuscaloosa, and a Ph.D. in Nutrition Science from the University of Alabama, Birmingham. She has published research on nutrition, some specifically related to women, and has also earned her paramedic license and national certification. While at Indian Springs, Dr. Hyatt held several positions, including Science Department Chair, Dorm Faculty, Administrator on Duty, and faculty liaison to the judiciary committee of the Student Government. She also taught a range of STEM courses, including AP Biology and AP Environmental Science, molecular genetics, research methods, human anatomy, and nutrition.
XXX
About Foxcroft School
Founded in 1914, Foxcroft School is a college-preparatory boarding and day school for girls in grades 9-12 and PG with a mission of helping every girl explore her unique voice and develop the skills, confidence, and courage to share it with the world. Foxcroft offers 72-76 courses, including 16+ AP classes and 5+ post-AP offerings, and a STEM program that inspires girls to pursue studies in fields where women are underrepresented. Foxcroft fields athletic teams in 11 sports and has a nationally known riding program. For more information about the School, please explore our website at www.foxcroft.org or call 540.687.5555.