Early on a summer morning, the Groupe family can be found relaxing on the back porch of their home in the Creighton Farms community, overlooking the golf course as they enjoy coffee and breakfast in the sunshine. Katie and Johnny Groupe have lived with their three children in Creighton Farms for the last two years in an atmosphere that Katie Groupe describes as "almost resort living without being at a resort." Creighton Farms is a gated club community nestled in the rolling hills of horse country just outside of Aldie with abundant amenities including golf courses, tennis and pickleball courts, a pool, a social club, and year-round events and activities for children and adults alike.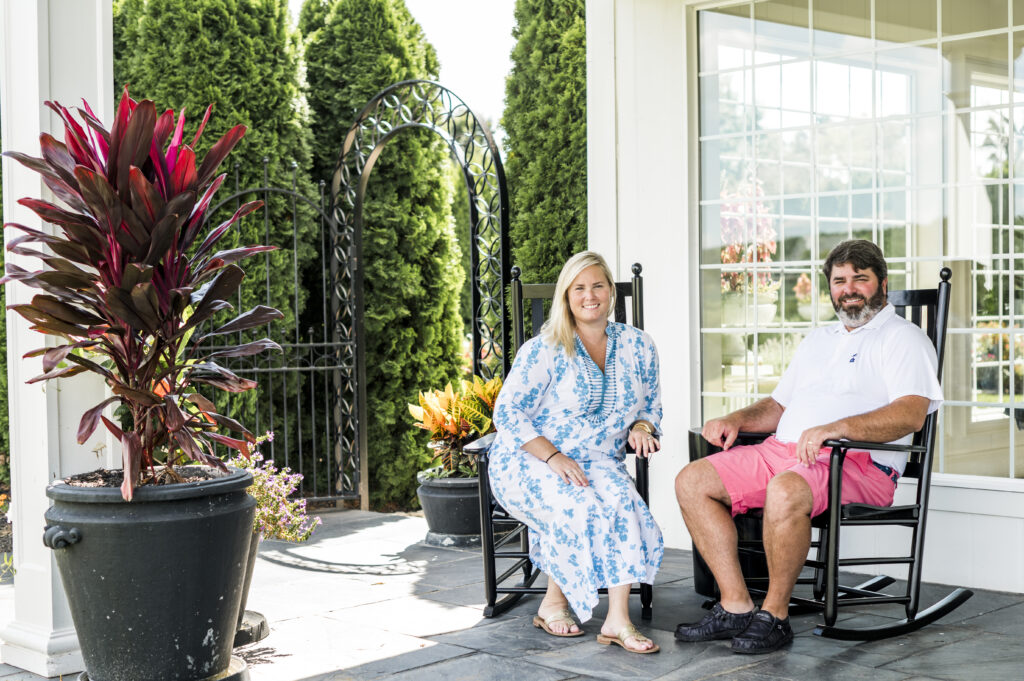 "People see Creighton when they see the gates and they think it's stuffy, and it couldn't be farther from that," Katie says. "It's really laid back and enjoyable and stress free." The Groupes were attracted to the slower country lifestyle in Loudoun County after living in Old Town, Alexandria. "When you're in the city, it's such a different mindset… from being in an urban environment to being out here where you can see the mountains and the rolling fields. And, I was always drawn to the Middleburg area," Katie notes. "The view, the horse country, it's just so peaceful to me, and also Johnny as well."
Johnny, who is originally from the Northern Virginia area and runs a civil engineering company, is a long-time golfer and was drawn to the golf program at Creighton Farms. "I never knew about the [golf] community in Loudoun County so it was a pretty easy decision for us once we got to meet the members and our friends that we have now," he says. He highlighted the golf tournament opportunities for adult and junior players, including charity tournaments.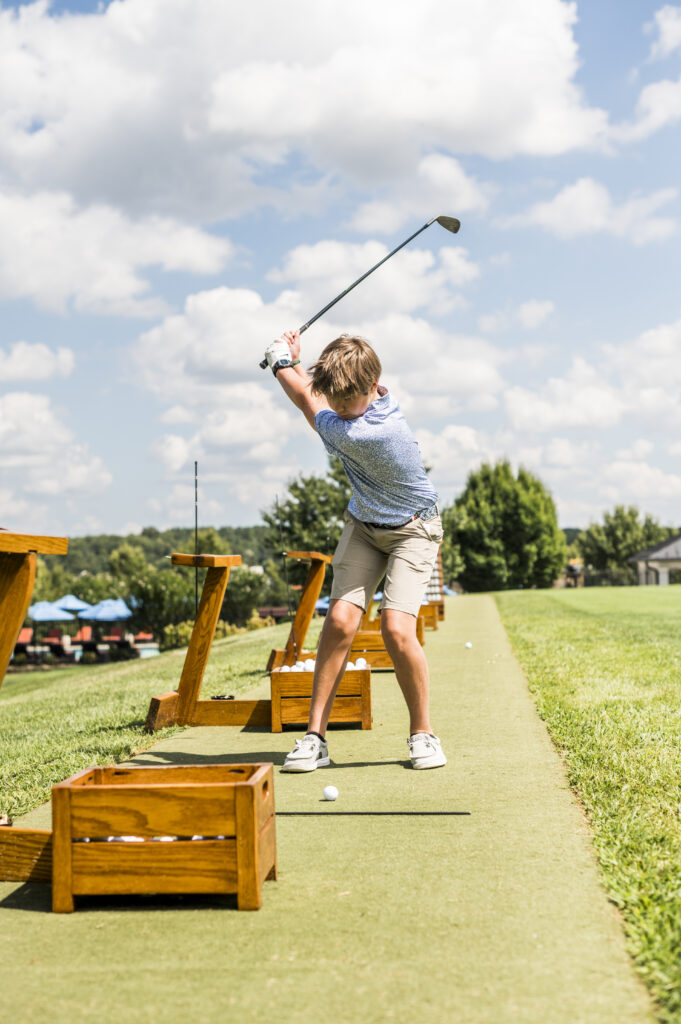 As parents of three young children, Katie and Johnny Groupe appreciate the safety of the community and the youth opportunities that are offered by Creighton Farms. Katie grew up in a similar community in Augusta, Georgia, and wanted the same environment for her family. "I know what it feels like to grow up in a community where you just feel safe, where you ride your golf carts around and meet your friends and ride your bikes everywhere. It's just wonderful, so it felt like coming home when we started building here," Katie remembers.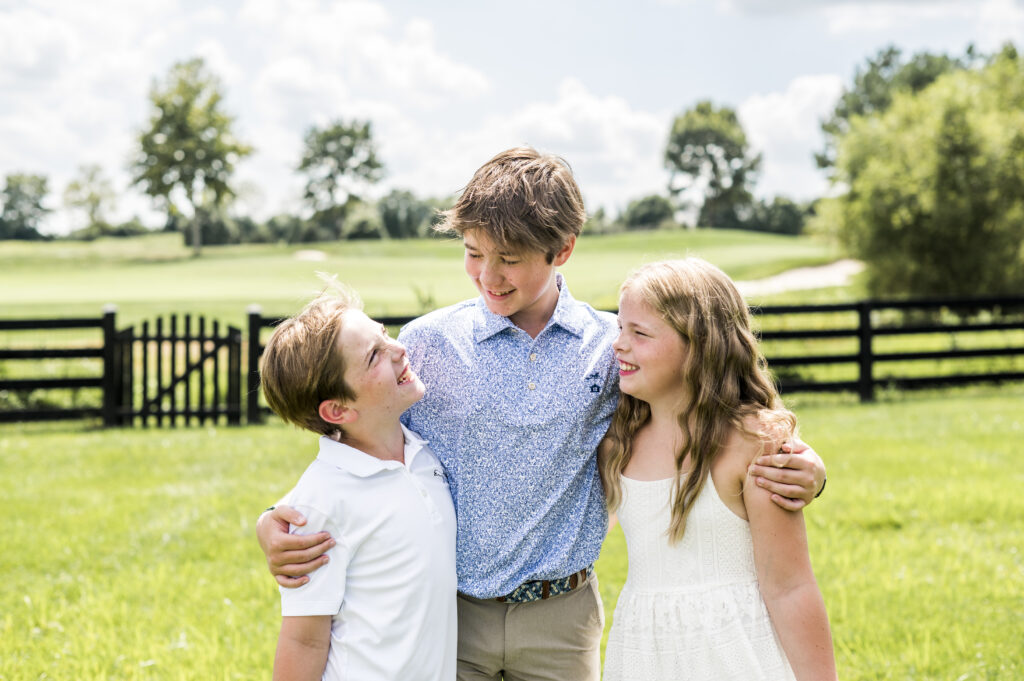 Creighton Farms hosts plenty of events and activities for families including summer camps, holiday parades, and even weekly movie nights on Friday evenings. "You drop the kids downstairs and they show a movie while the adults can have a nice dinner upstairs and enjoy two hours for ourselves which is kind of like a little built-in babysitter," Johnny says.
The Groupe's children attend Loudoun Country Day School where Katie is an active member of the school board, but during the summer they have made the most of Creighton's golf camps and visiting the club's pool. Additionally, the club offers fine dining with weekend specials and plenty of family-friendly options. Katie recalls a time when she requested lemon pepper chicken fingers although they were not a listed menu option. "The chef [whipped] up his own lemon pepper seasoning. It was just wonderful. [It] makes you feel special."
While all lots in Creighton Farms come with a club membership offer attached, it is optional, but most residents accept and embrace the social opportunities of the sports and activities. "I'd say 95% of the residents are members, so you get to know your neighbors very well," Johnny explains.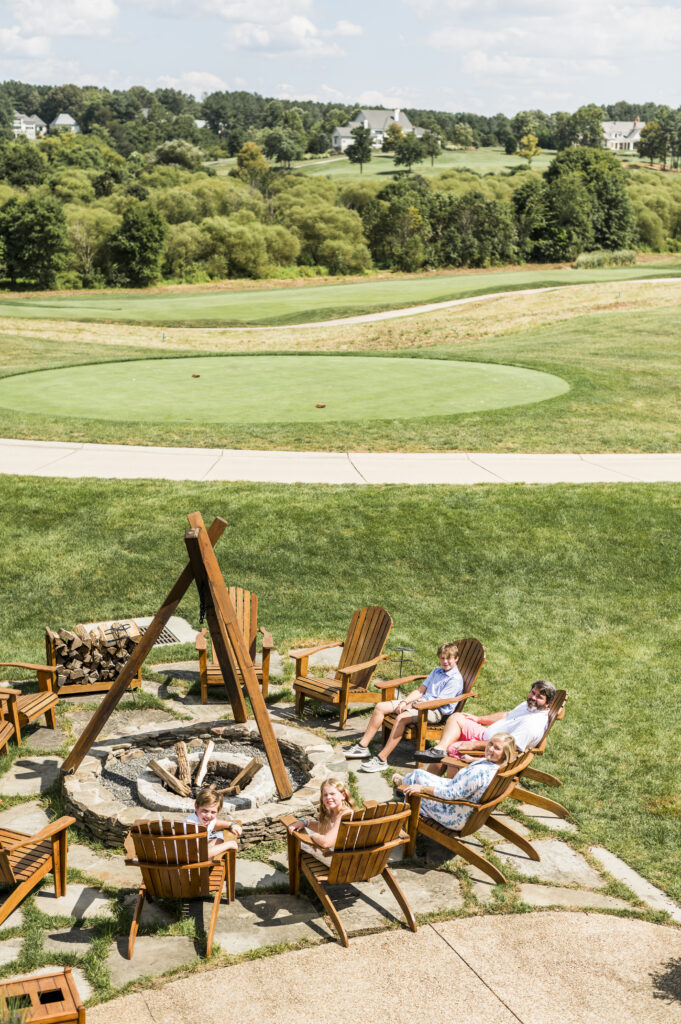 Katie says that the family has everything they need within the gates of the community or just a short drive away. "Living in here, we always laugh, we really don't want to leave the gate," she says. "It's wholesome."
The Groupes appreciate the relaxation and fun of Creighton Farms and encourage others to come experience it. "When the right lot and the right builder and the right house all came together, we jumped on the opportunity. We couldn't see being anywhere else," Johnny says. ML
This article first appeared in the September 2022 Issue.