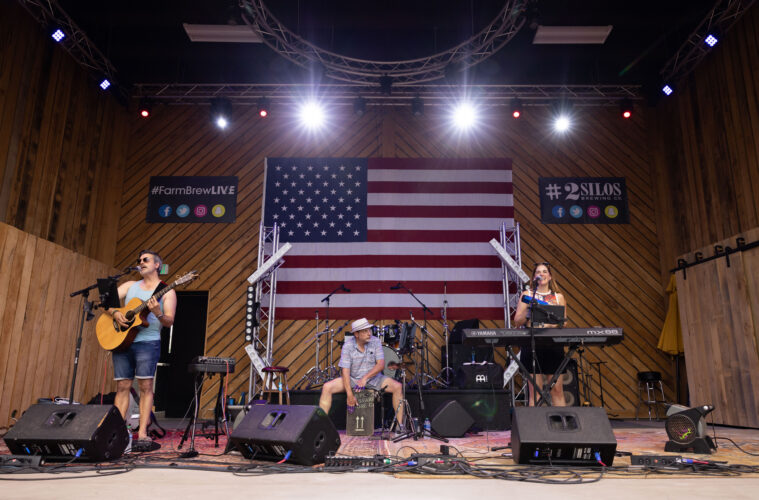 Written by Will Thompson
Photos by Callie Broaddus 
"Performing, especially when you're performing your own music, is getting to connect with people and getting to feel the difference that [your music] makes in another person," says Juliet Lloyd, singer-songwriter and frequent Middleburg-area performer, while discussing her jam-packed schedule of local shows.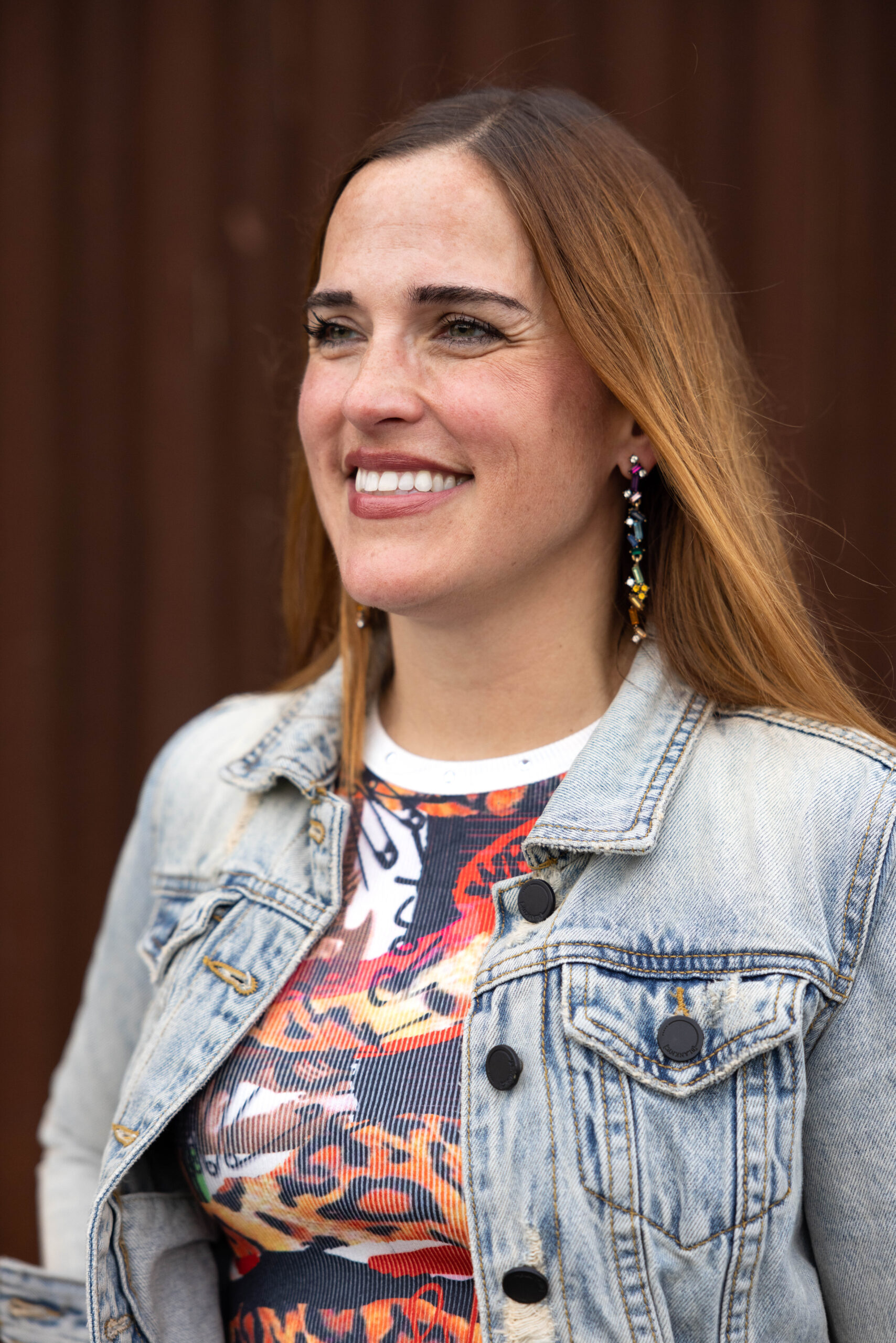 Lloyd has been busy propelling the resurgence of her music career after finding initial success as a celebrated independent artist in the mid and late 2000's. This July she released a new album titled "High Road." She was recently named the winner of the 2022 Bernard/Ebb Songwriting Competition which recognizes the best songwriting talent in the Capital region, and her live performance schedule shows no signs of slowing down with upcoming gigs across Hunt Country including Lost Barrel Brewing and 50 West Vineyards.
At her performances, Lloyd's spot-on cover tracks get the crowd moving while her original tracks afford audiences the opportunity to connect with her through heartfelt melodies and lyrics plucked from relatable moments in her own life.
"High Road," the title track on Lloyd's new album, is a wistful pondering of why doing the right thing can sometimes feel so wrong. Delivered by Lloyd's considerable vocal power over a melancholic piano and guitar accompaniment, "High Road" leaves listeners with a reflective mix of empowerment and regret. The track effortlessly weaves in drums and a rousing electric guitar solo to build to a crescendo of self-vindication that candidly laments the lost opportunity to indulge in conflict. "Over You" lightens the mood with a fun, melodic breakup song that's a flippant attempt at assuring the world of being over a partner while being anything but. And from Llyod's previous full-length album, "Come Tomorrow"is a sincere, hopeful song that highlights the eventuality of gaining optimism through pain. It's like a warm hug from a friend on a bad day.
It was "Come Tomorrow," from Lloyd's 2007 album, "Leave the Light On," that led the Boston Globe to proclaim that Lloyd was on "on the cusp of stardom" after the song was featured on television shows including "The Real World" and "The Hills" in addition to being added into rotation at more than 175 radio stations across the country.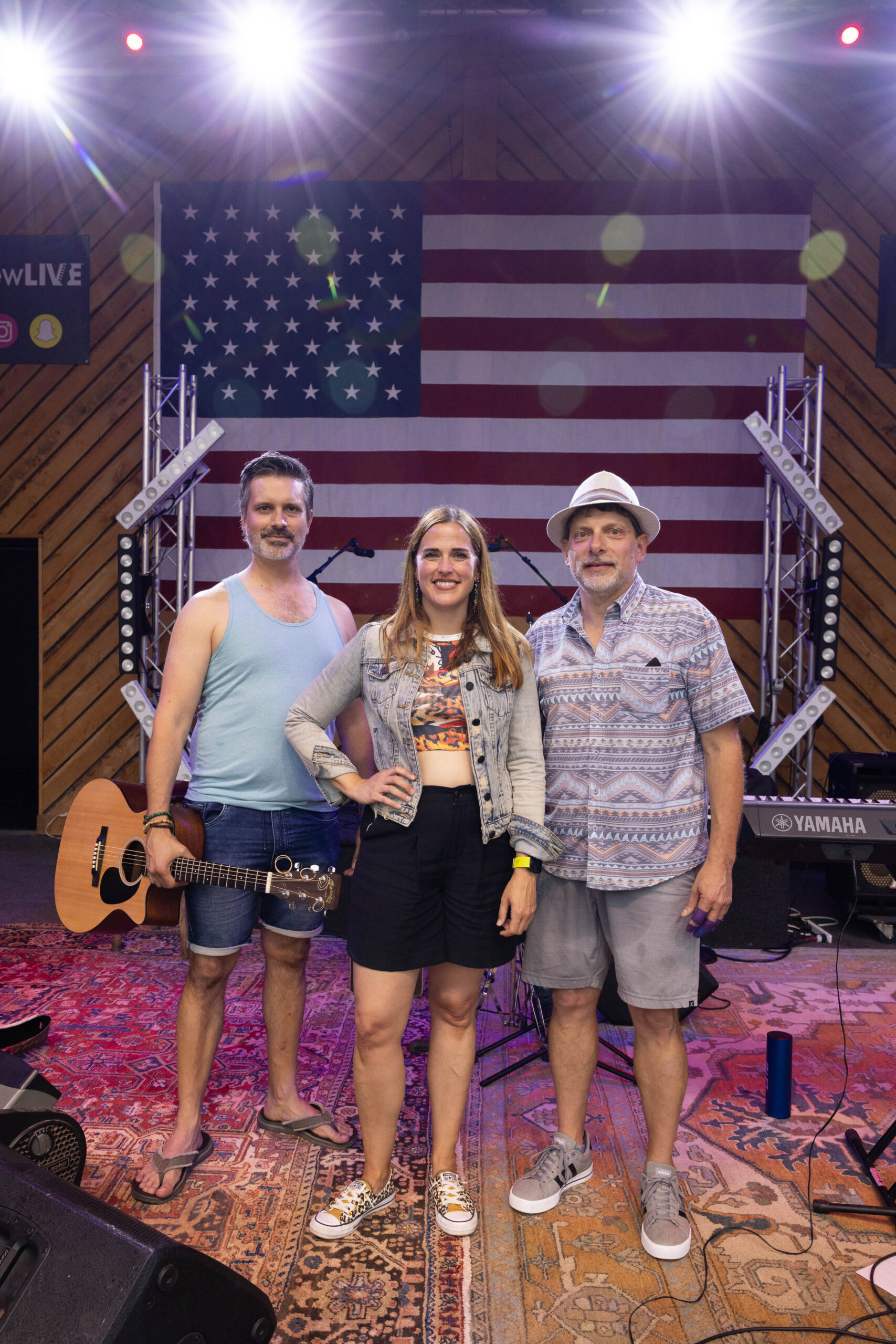 Juliet Lloyd, guitarist Steve Quintilian (left), and percussionist Oscar Mulford (right).
Lloyds success can be attributed to her lifelong passion for singing and performing. "I learned by singing along with Mariah Carey in my basement every day after school," laughs Lloyd, recalling her earliest days as a self-taught singer. Though Lloyd went on to work through an undergraduate degree in economics, she kept singing as a hobby. Her first professional foray into music came after college when she resolutely set out to be a singer-songwriter. "Thankfully when I sat down to actually try to write, my first songs weren't the worst in the world," Lloyd jokes. As she ventured deeper into music and songwriting, Lloyd began to make her mark as an independent artist with original albums and songs such as "Leave the Light On."
Even with modest musical success, Lloyd still had the desire to exercise her degree in economics and find success in a corporate ecosystem. Lloyd took a step back from music professionally just over a decade ago to begin a career in communications consulting. But she never lost her love for music, her flair for songwriting, or her passion for performing.
Things changed for Lloyd at the outset of the COVID-19 pandemic. The difficult experience of the pandemic and lockdowns reawakened her drive to put emotions into words and melodies. As venues slowly reopened, Lloyd began to perform and write again, eventually making the decision to concentrate on music full-time. "Even though it's the second time around, it feels like a huge leap of faith," says Lloyd, recounting this decision.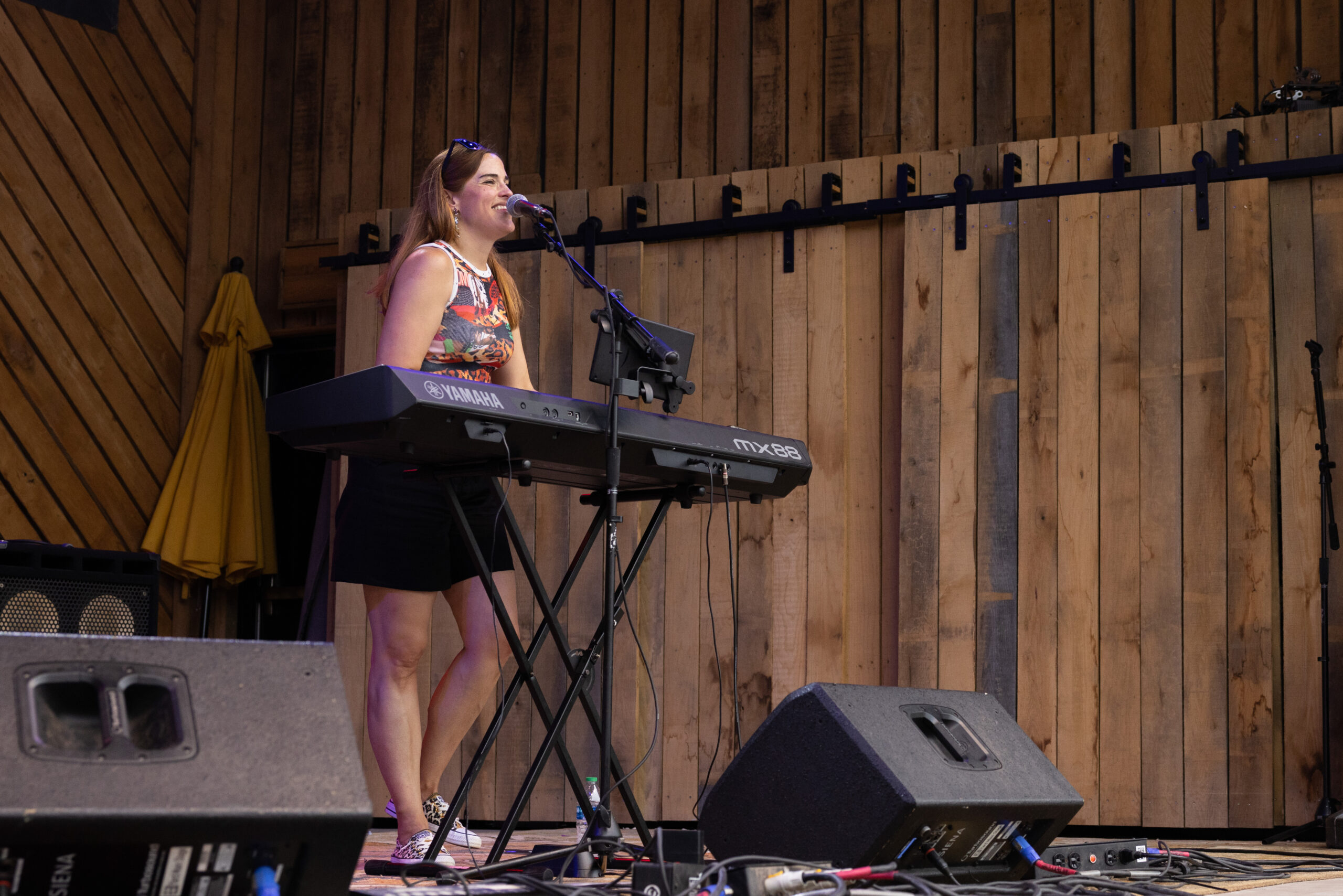 Left: Juliet Lloyd jams out on the keyboard during a recent performance at Farm Brew LIVE in Manassas. Middle: Lloyd and the band play covers, old favorites, and new originals. Right: Lloyd's merchandise.
That leap of faith has resulted in numerous live shows andthe release of "High Road," her first original content after a more than ten-year hiatus from songwriting. The album is unique for Llyod because of its distinct country music influence, stylistic growth that she credits to performing in the Middleburg area, taking requests for country cover songs, and becoming part of the community. "Because I perform so consistently in Loudoun County, I recognize a lot of people now. Every time I play, a few more people have come back to see [me] again. I've gotten to know so many people in the community, and they've been such amazing supporters of my music," Lloyd says.
As her reputation expands and her audiences grow, belief in the power of music will always be at the heart of what Lloyd does. "My favorite performances, whether there's a lot of people or there's two people, are when somebody says 'Oh my gosh, that song really speaks to me,' or 'I went through something similar.'" ML
More information about Juliet Lloyd along with samples of her music and performance schedule can be found at julietlloyd.com.
This article first appeared in the August 2022 Issue