She Went From NYC Fashion To A Butchery
Find out where this entrepreneur found her happy place
Written by Chelsea Rose Moore | Photos by Olivia McLaughlin of Wild Light Photos | Styling by Abigail Ludwig
For Elyse Smith, fashion runs in her blood. Her mother, Vashti, who owned a flower shop in Great Falls and worked as the fashion coordinator for Saks Fifth Avenue, played a large role in shaping Smith's view of fashion.
"My mom took me to New York City and took me to all the big department stores when I was 11," Smith said. "It was magical. She would bring me home a VHS of runway shows when I was a little kid. She's added to my entrepreneurial spirit through her creativity and being able to express that through merchandising. And she does all the flowers in my shop."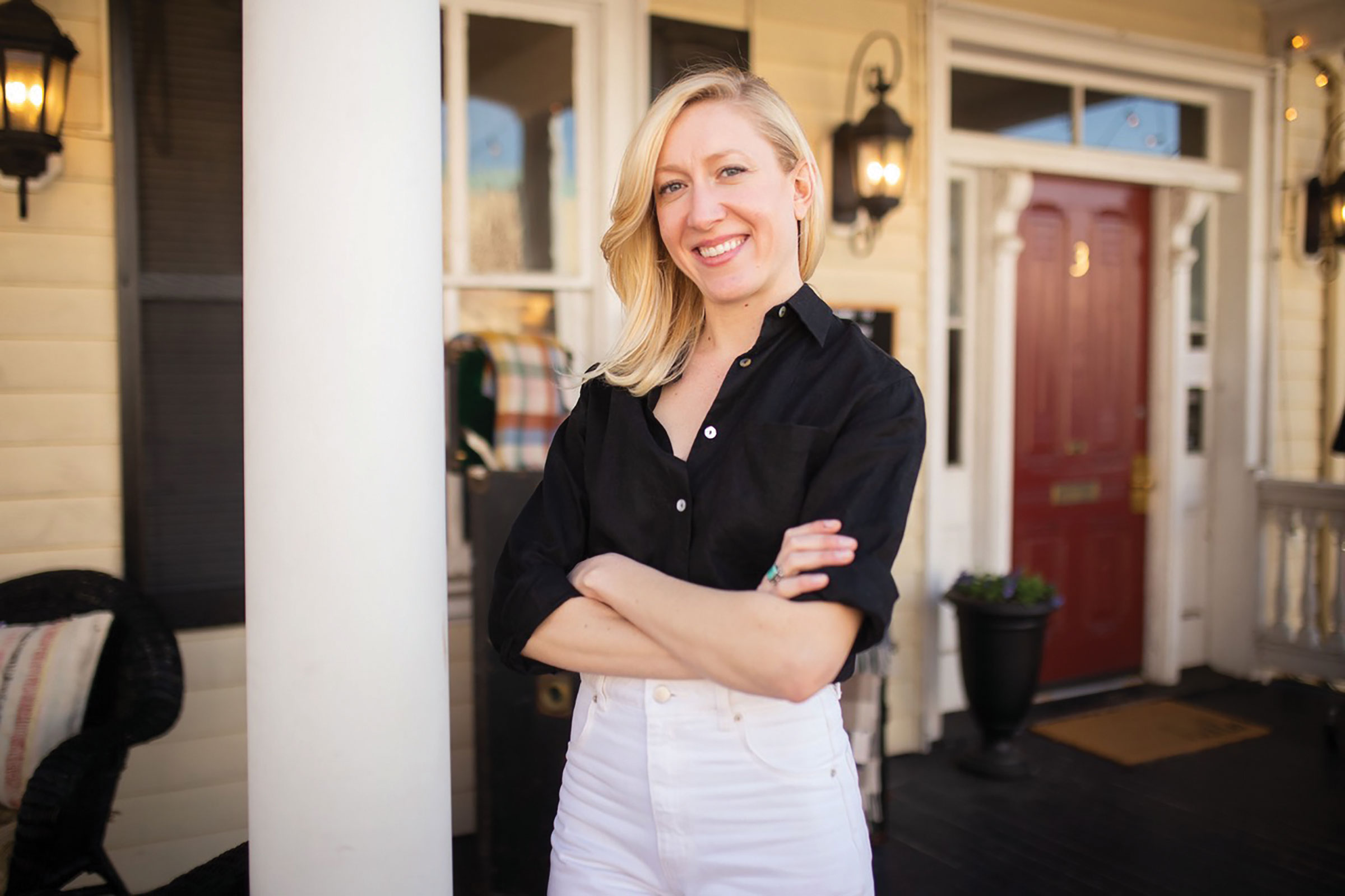 Smith attended the Fashion Institute of Technology (FIT) in New York City and worked in fast fashion with major department stores in the city. "After a while, I felt like I was doing more harm than good in the fashion side of the world," she said. "Kind of on a whim, I left New York City." She moved back to Northern Virginia and asked the owner of The Organic Butcher of McLean, Va., for a job. She knew nothing about butchery, so the owner said no. Then, she begged him.
"I said, 'I'll just sweep the floor and learn the field,'" she said. "They ended up giving me the job, and in six or seven years, I ended up running the whole place. I met artisans and farmers and people who were super passionate about growing the creative field and doing everything the right way. They were making sure their agriculture was regenerative and making sure it adds more to the field than it takes out."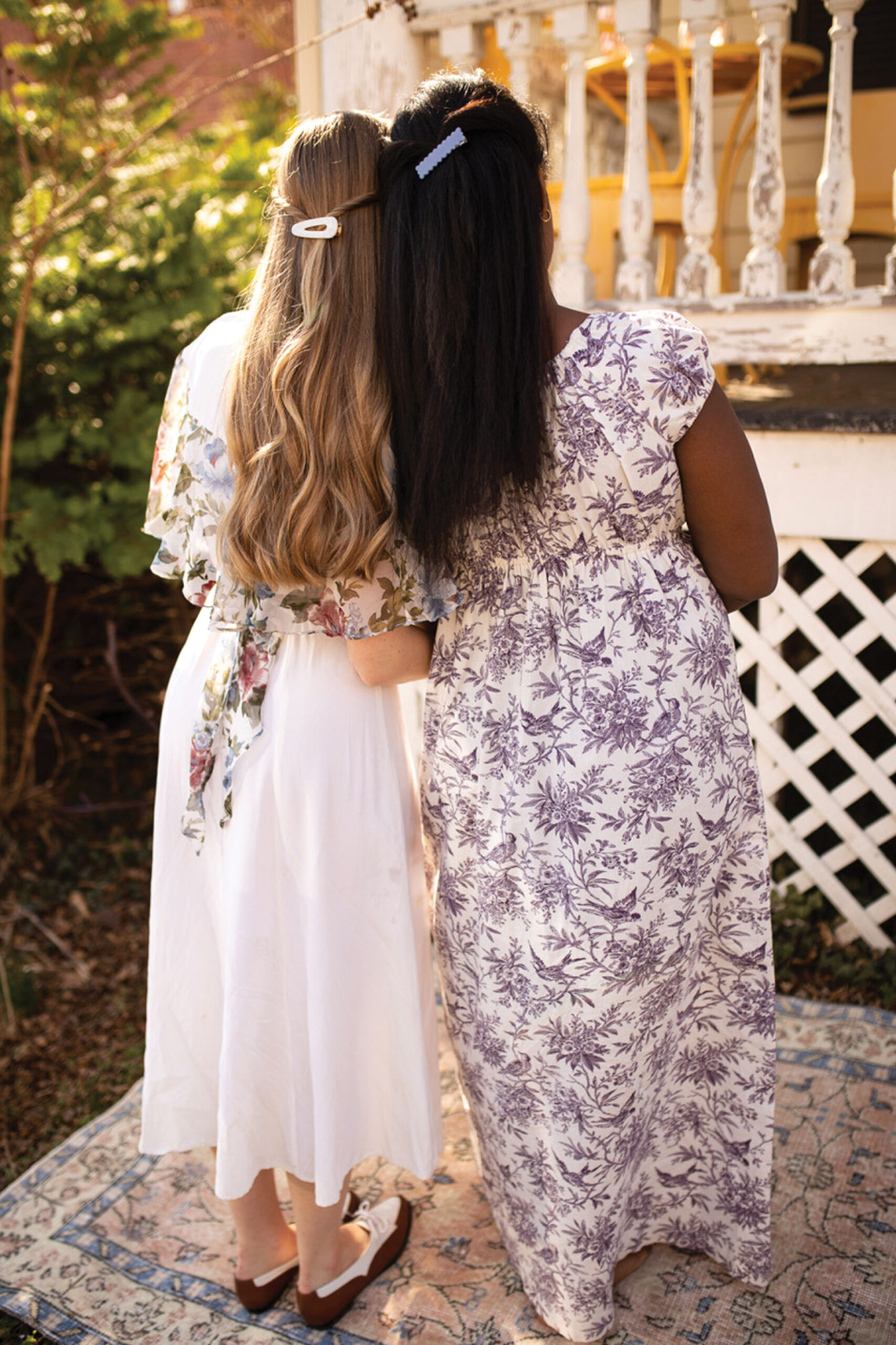 After a while, she began to miss getting dressed up and wearing beautiful things every day. She started to look to the fashion industry again, but this time, on her own terms. Muz & Rose, named after her two grandmothers, was birthed from this season. With a strong desire for sustainability and community, Smith opened her Leesburg store in June 2020.
Far more than just a women's boutique, Muz & Rose offers a little something for everyone, young and old. Filled with beautifully curated goods and garments, the shop features items produced by local makers and high quality second-hand products. From reusable cotton rounds, dryer balls, and wool dusters, Smith is committed to sustainability in everything she stocks.
"The fashion industry is one of the biggest culprits of waste," she said. "Let's try to talk with our pocketbooks and [find] the most ethical ways to spend money. We try to carry as many zero waste products as we can." The early 2000s was "the height of fast fashion," Smith said. "That was what we got used to."
Sweaters from popular stores like Forever 21 would pill or fall apart within a few weeks. But Smith believes we can do better. She stocks garments made from natural fibers, such as cotton, linen, and silk and carries both well-made second-hand clothing and new clothing from slow fashion companies. "We try to be as inclusive as possible," she said. "Especially in the vintage and pre-loved department, we stock sizes extra-small to 3X."
Most slow fashion companies are based online, which means customers can't try on clothes or feel the fabric in person. But at Muz & Rose, you can. "Our fitting room area is really big; you can try on outfits, have some fun, and hang out," she said. "I like touching and feeling and making sure it's a garment that will last for more than one season. We are an eco-conscious boutique with a community focus."
She offers workshops, events, and front porch pop-ups featuring local makers. Last winter, she hosted a wreath-making workshop, and she's planning a clay earring workshop for the summer. Her goal is to be an incubator for up-and-coming brands.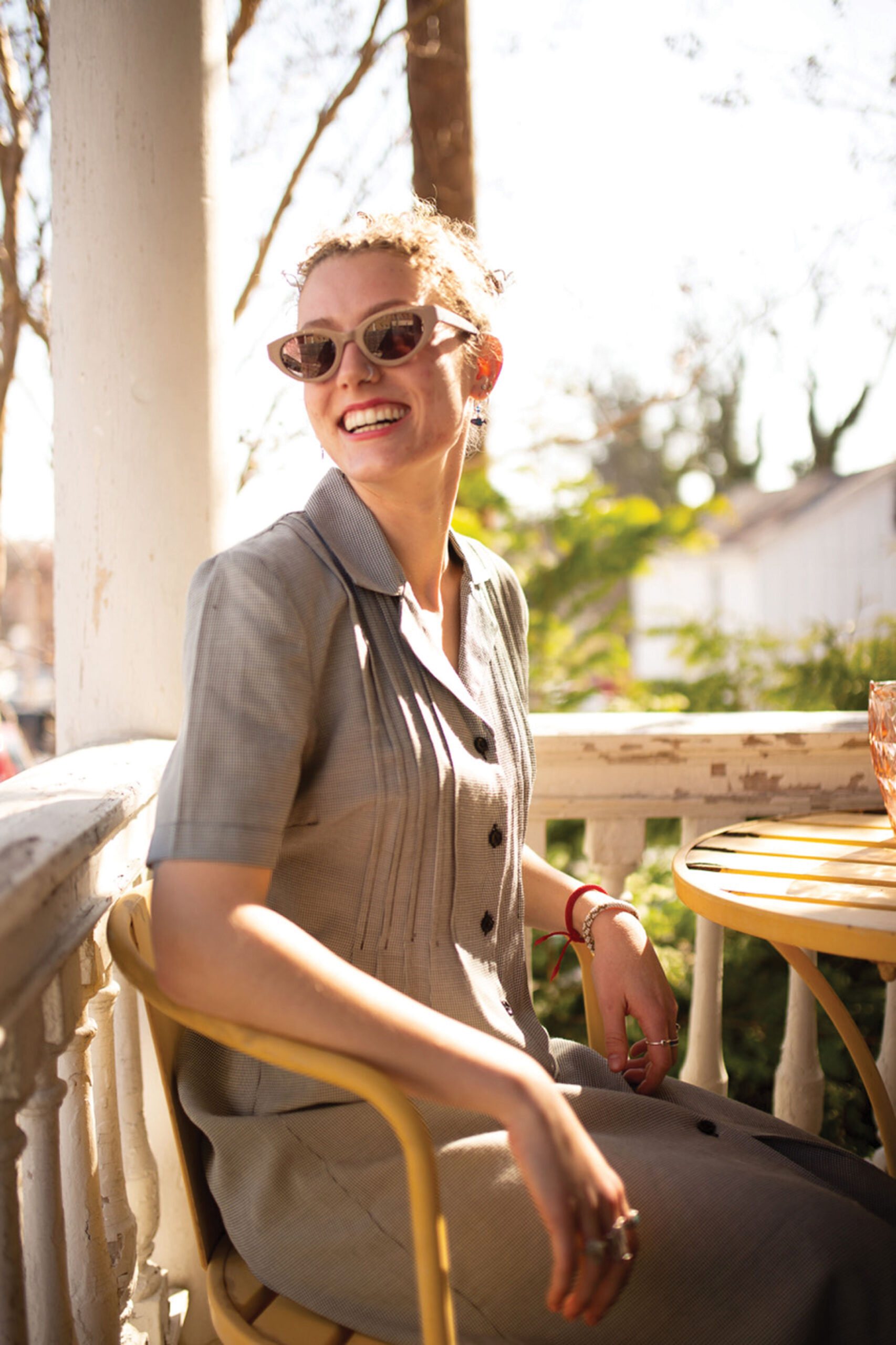 Muz & Rose stocks used records and books, Virginia-made jewelry, and apothecary products from women-owned businesses. The store's walls are adorned with art from local artists. Smith also offers a buy, sell, trade program. Clients must make appointments in advance, and she's currently sourcing clothing for spring and summer.
"I do believe wholeheartedly that you can make sustainably sourced goods and be a little easier on the pocketbook," she said. "You can come here, and you can know that you are shopping sustainably and know that it's not going to hurt your pocketbook."
Through her shop, Smith desires to cultivate "a harkening back to the old days," when products were made to last for generations and there was a stronger focus on community. She hopes her shop will serve as a beacon for living sustainably and fostering community — both today and in the days to come. ML
Muz & Rose is open seven days a week. Find them at 3 Loudoun St. SW, Leesburg, Va. Shop online and pick up in store or have items shipped to you, but don't miss the experience of stepping inside the beautifully curated shop and finding a unique treasure.
Published in the April 2021 issue of Middleburg Life.