Photos by Callie Broaddus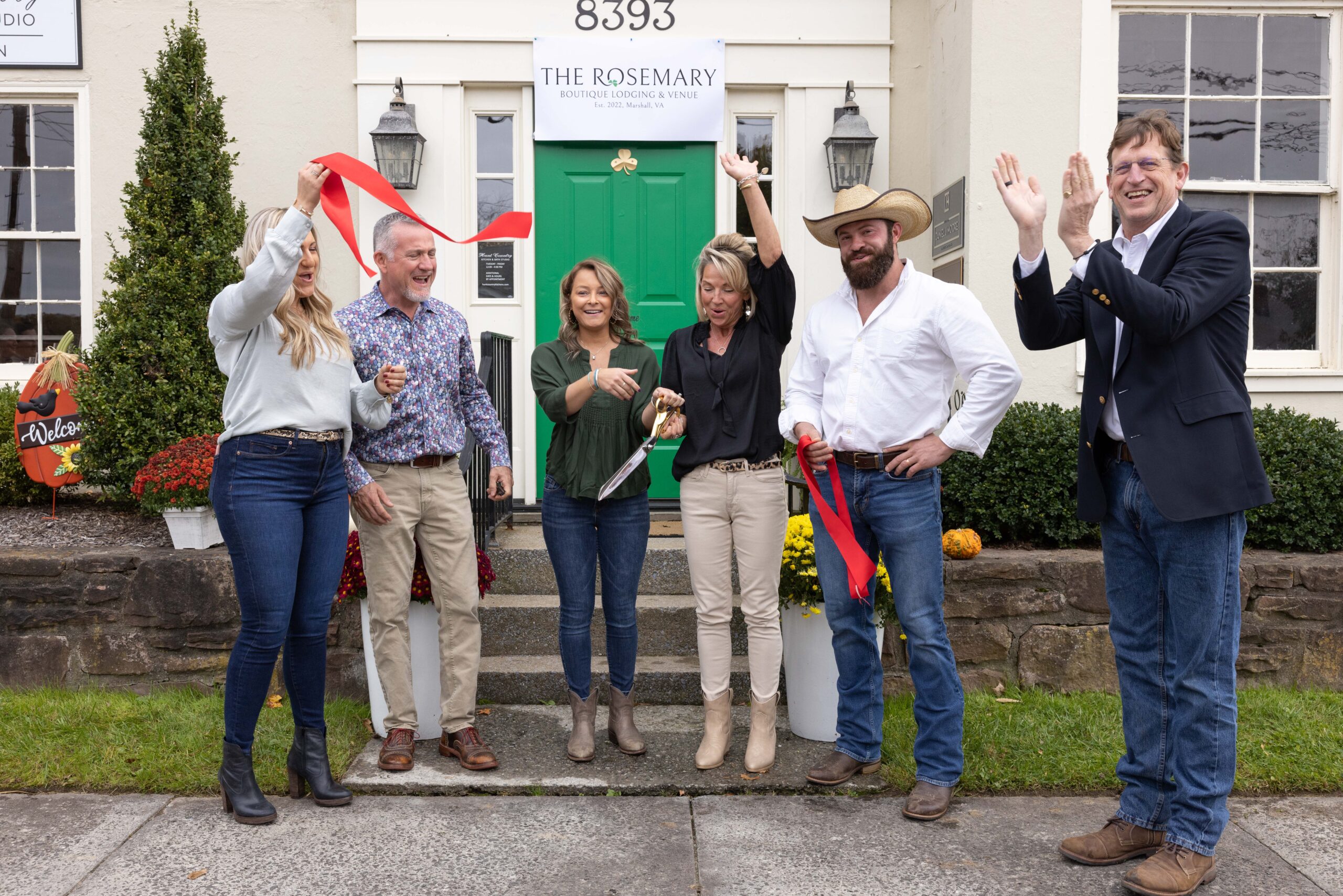 On October 23, the Fauquier Chamber of Commerce joined The Rosemary owners, the Washer family, to celebrate the ribbon cutting for the new boutique hotel in Marshall. The event was well-attended and opened with comments from Alec Burnett, the CEO and President of the Fauquier Chamber of Commerce.
Following the ceremony, the Washer family invited guests into the parlor or lunch, drinks and a tour of the hotel.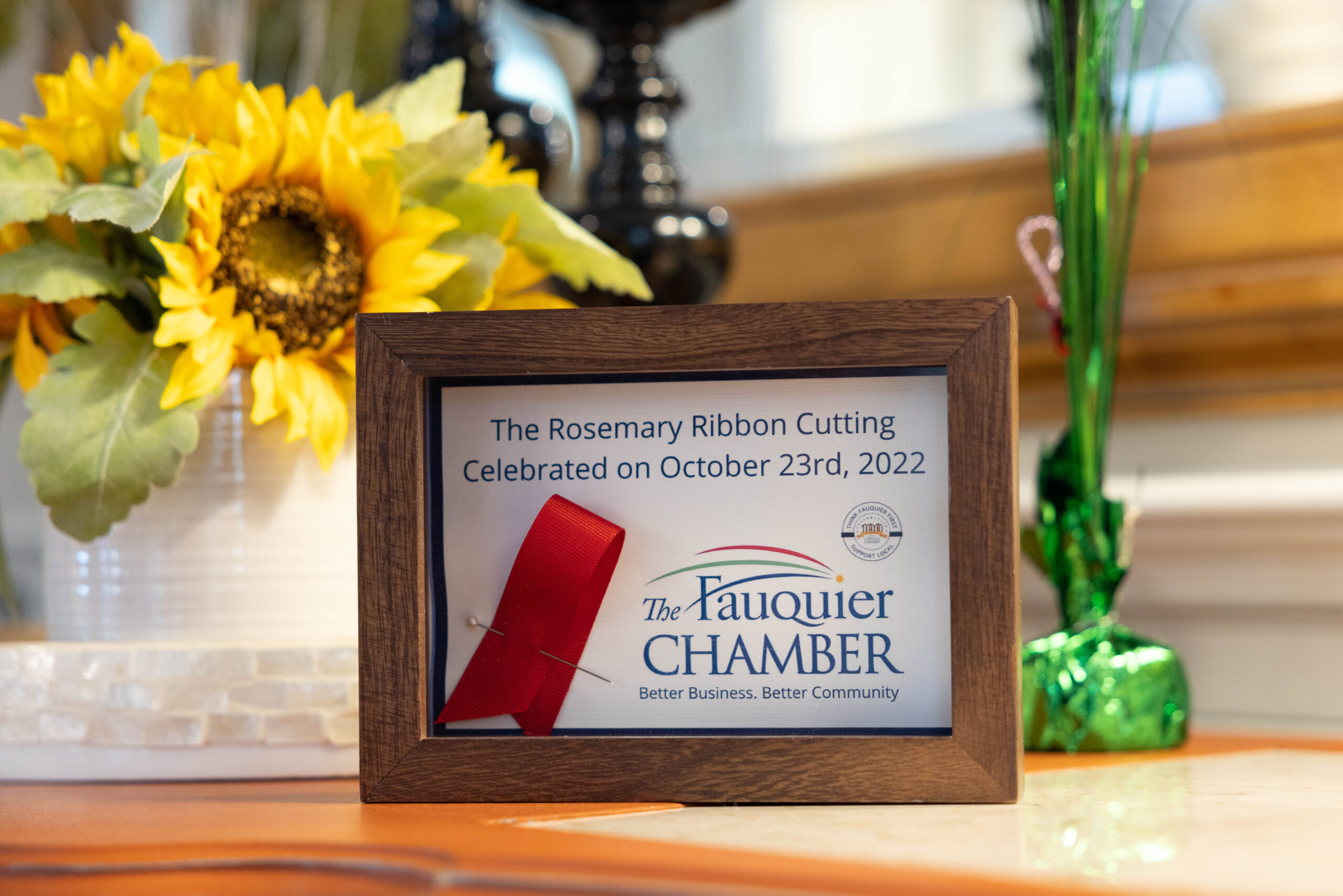 Stay tuned for more on The Rosemary in the December 2022 issue of Middleburg Life.