Written by Victoria Peace
Over the past few months, Middleburg Life spoke with several riders about their time competing in Florida during the winter season. For this month's issue, three more Hunt Country residents are adding their updates and insights from Wellington. Read on to hear about their experiences spending the winter in the sunshine state!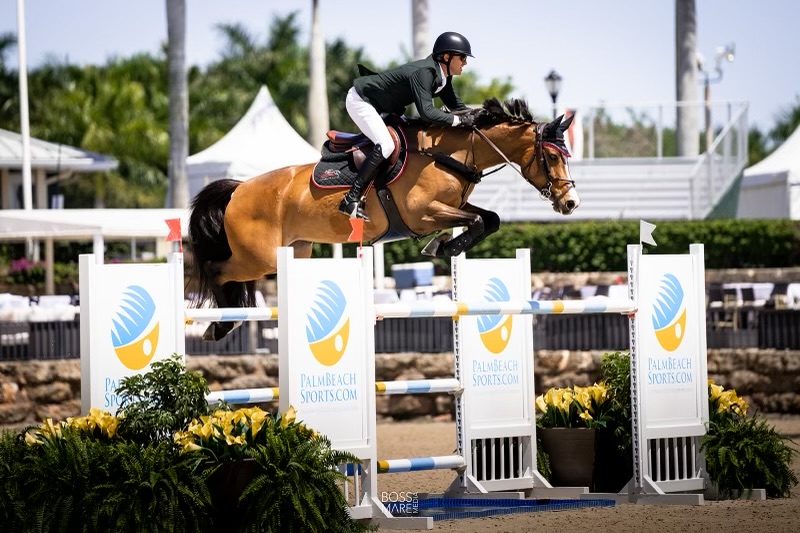 Conor O'Regan
Conor O'Regan has been showing at the Winter Equestrian Festival in Wellington every year since 2008. O'Regan is the owner of CO'R Equestrian in Upperville and competes internationally in the jumper ring at the highest levels of the sport.
O'Regan grew up in Ireland and began riding around the age of 10. He started out at a local riding school and worked his way up through the pony divisions, eventually competing for Ireland internationally on ponies. He graduated to horses where he had even more success and rode at the European championships for juniors in Italy. From there, O'Regan advanced to the senior ranks of the sport all while studying at university.
After completing his degree, O'Regan had the opportunity to come to the United States. Originally, he planned to simply visit a friend in Wellington before returning to Ireland. However, that visit was in January 2008, and he has been here ever since.
In late 2008, O'Regan accepted a position working for the Firestone family and moved to Upperville. After over six years with the Firestones, he started CO'R Equestrian in 2015.
One of O'Regan's favorite parts of being in Wellington for the winter is that he doesn't have to travel to multiple different show venues. During the rest of the year, he is often on the road for two weeks out of every month going to different shows on the A circuit. In Wellington, he enjoys having all of the activity, and all of his friends, gathered in one place.
This year, O'Regan enjoyed a successful season at WEF. He has competed in the Saturday night Grand Prix under the lights and won several major classes. O'Regan is also pleased that his horses have all been "growing, improving, and getting to a point where they are more competitive now than they were at this point last year." According to O'Regan, this is always the goal. "I'm ultimately trying to make them as good as they can be, and from that point of view, it's been going really well." O'Regan is especially thankful for his owners, who make everything possible. "I couldn't do what I do without those people behind me, supporting me, and believing in me," he says. His top horse right now is Mendini DR, owned by Erin and Jimmy Walker. He is also currently showing two horses owned by Leslie Kopp.
O'Regan believes that WEF is really about testing yourself against the best people. "It's one of the most competitive circuits in the world for the amount of time we're here," he says. "At the end of the day, it's about getting horses that are good enough to compete at this level. You have to be on point here to go out and win and be competitive."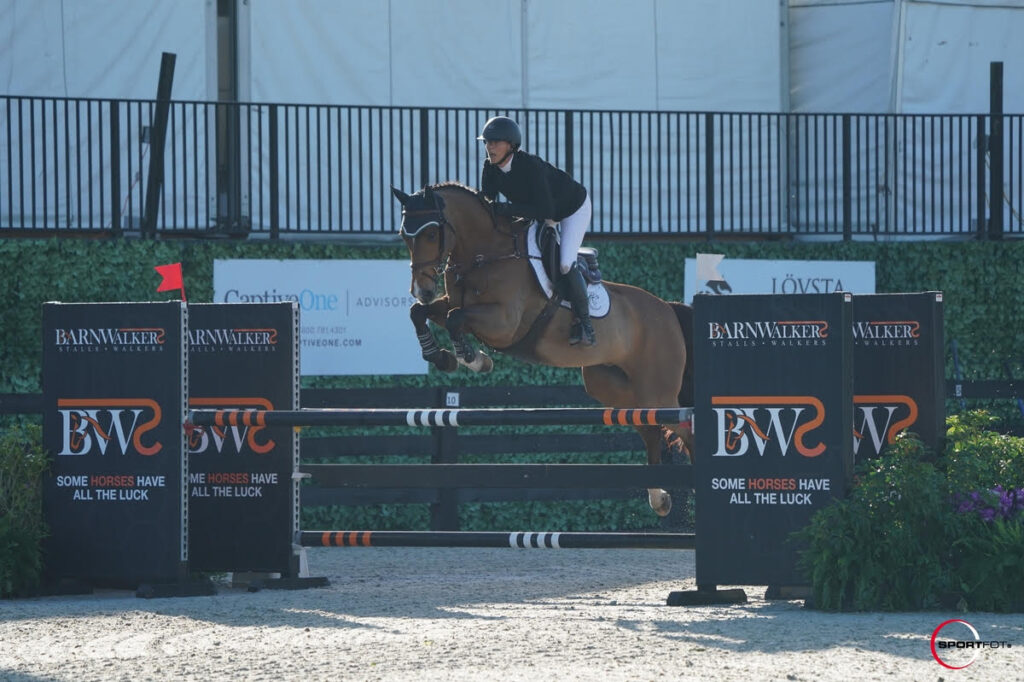 Leslie Kopp
Leslie Kopp spent the winter competing in the adult amateur jumpers at the Winter Equestrian Festival. Kopp trains with Connor O'Regan at CO'R Equestrian and owns two of the horses that O'Regan shows.
After a roughly 30-year hiatus, Kopp started riding again in 2015. When she was a child, she did pony club and local shows in Northern Virginia. However, when her Bethany Beach-based real estate business took off, she didn't have enough time to continue with the sport. But, she always knew that at some point she wanted to get back in the saddle. Now, Kopp says that she feels "very fortunate to be able to do this again."
Kopp started coming down to Wellington in 2015, shortly after getting back into riding. She loves seeing the best people in the world come to compete and watching the high-level showjumping classes and polo matches.
Kopp purchased a new horse in October and is in the process of buying another. This winter, she enjoyed geting to know them both better. "Just trying to take it slowly with the new ones and move up is very important to me," Kopp says. "I've learned that patience and taking your time is the only way to go."
In addition to competing herself, Kopp also enjoys watching O'Regan show her horses. "I love watching how he progresses with them," she emphasizes. She appreciates that he takes his time and really gets to know their individual personalities.
When not in Florida, Kopp splits her time between Bethany Beach and The Plains, and is grateful for the excellent teams supporting her both in business at Bethany Beach and ringside at WEF.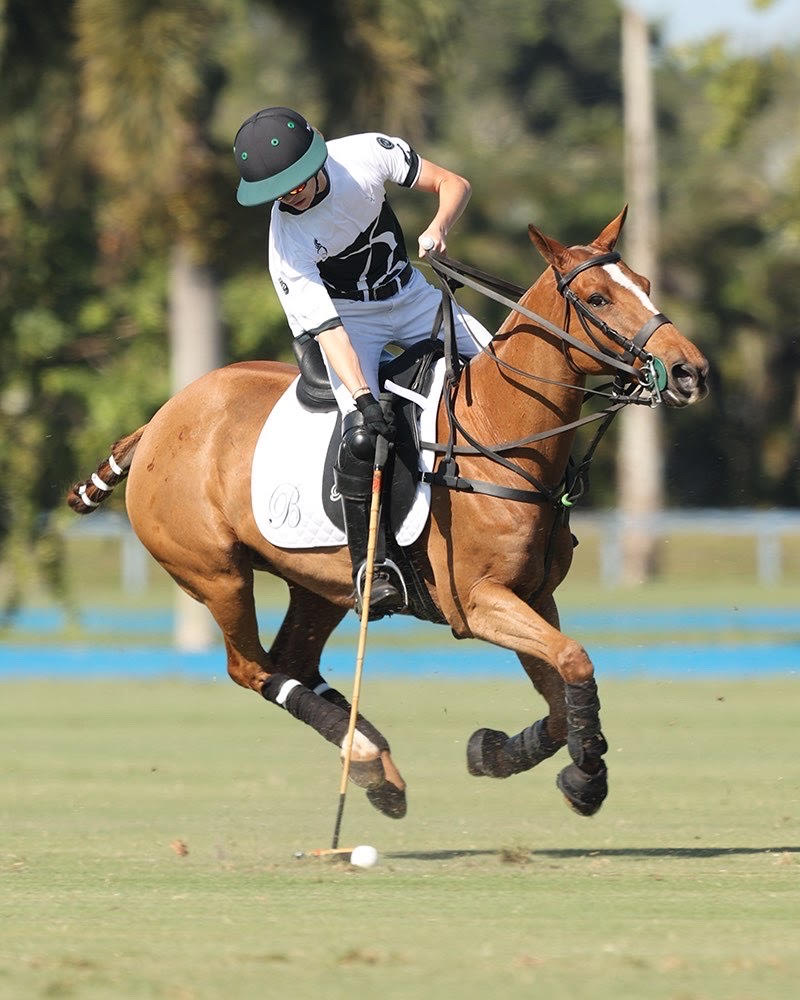 Wil Ballhaus
Wil Ballhaus, a Wakefield School sophomore and up-and-coming polo player, has been spending the winter honing his skills in Wellington. Ballhaus rides for Beverly Equestrian, a premier equestrian center in The Plains co-owned by his parents. The Beverly Equestrian team is currently entered into three different leagues for the season: a 6-goal league at the International Polo School, a 12-goal league at Port Mayaca Polo Club, and a 16-goal league at the Wellington Polo Tour.
Ballhaus has been around horses his entire life, but it wasn't until around the age of 9 that he decided to give polo a try.
This is Ballhaus' third season in Wellington. "Wellington is a beautiful area," Ballhaus says. "I love having the opportunity to come down here and continue playing this sport at a higher level." Ballhaus is grateful to the Wakefield School for allowing him to attend classes virtually while he is in Florida so he can train at the most competitive level possible over the winter.
Before coming to Wellington, Ballhaus wrote down his goals for the season, which included becoming a more solid rider and playing his new position better. He used to play one, an offensive position, but now plays four, a defensive position. This was a meaningful change for him because it requires a completely different skill set. "It's a very stressful position," Ballhaus emphasizes. However, overall, he feels like he is making progress toward completing his goals.
Among his list of impressive accomplishments this winter, Ballhaus' team won the International Polo School's 6-goal tournament, also known as the Palm Beach Open, in January 2023. In the final match of the tournament, Ballhaus was named the MVP.
Ballhaus' mentor is Tolito Ocampo. According to Ballhaus, Ocampo is the whole reason that he first became passionate about the sport. However, he is thankful for his whole team at Beverly Equestrian, who continue to motivate him to become the best player possible. "I am lucky to have a lot of people who help me and influence me every day," Ballhaus says. ML
Published in the April 2023 issue of Middleburg Life.