Written by Dulcy B. Hooper
Photos by Ashley Bommer Singh
Welcoming members of the local community to two "after dinner" lectures on monarchs and milkweed was Peter Crane, president of the Oak Spring Garden Foundation (OSGF) and a renowned botanical researcher and evolutionary plant scientist. The lectures took place in the Mill Reef Room at the Broodmare Barn at Oak Spring.
The four-day symposium was organized and spearheaded by Anurag Agrawal, a professor of environmental studies at Cornell University. OSGF sponsored the symposium and covered the travel costs and accommodations for scientists from the United States, the United Kingdom, and Brazil. Also participating in the symposium were an artist, two science writers, and a milkweed horticulturist.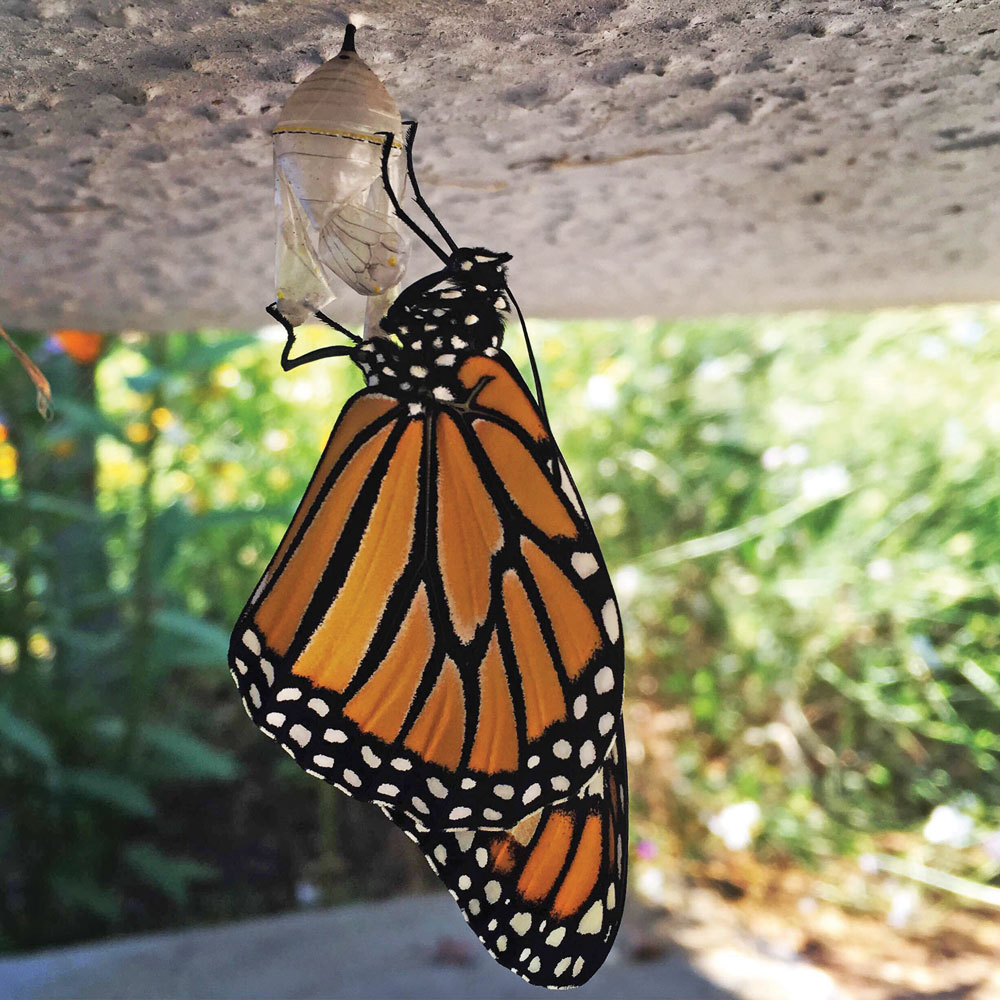 "We are talking about an exciting battle that unfolds every summer between monarchs and milkweeds," said Agrawal, who recently authored a book on the very subject: "Monarchs and Milkweed."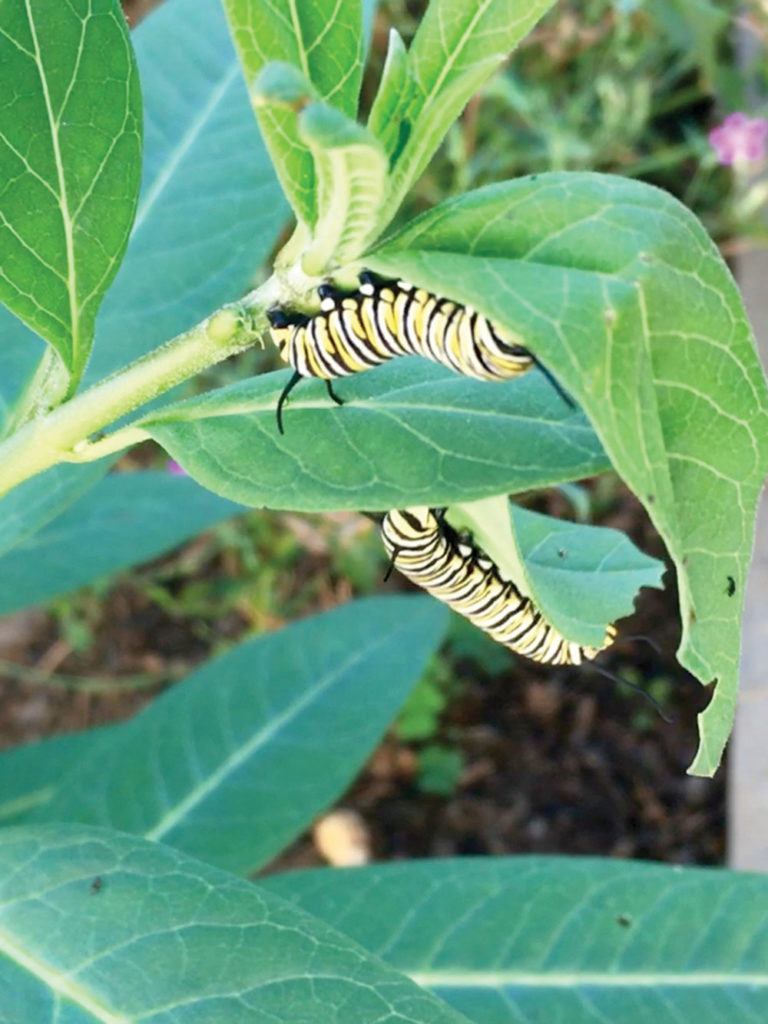 The host plants for monarch caterpillars are primarily milkweeds. As such, the group's discussion focused on the decline and conservation of monarchs and the critical importance of milkweeds. "Milkweed produces toxins and works to defend itself. At the same time, monarchs constantly evolve to find their way around those toxins," he continued. "They are antagonists, engaged in a defense/counter defense dance."
Another speaker, William Wetzel of Michigan State University, spoke bluntly on the subject of climate change. "Heat waves are not fake news," he said. "They are happening over and over, and will continue to happen. We need to reckon with them." Even more concerning, according to Wetzel, are the "extreme climate events."
"We are seeing higher highs and lower lows. Likewise, we are looking at extreme precipitation. This, also, is likely to have a tremendous impact on monarchs and milkweeds."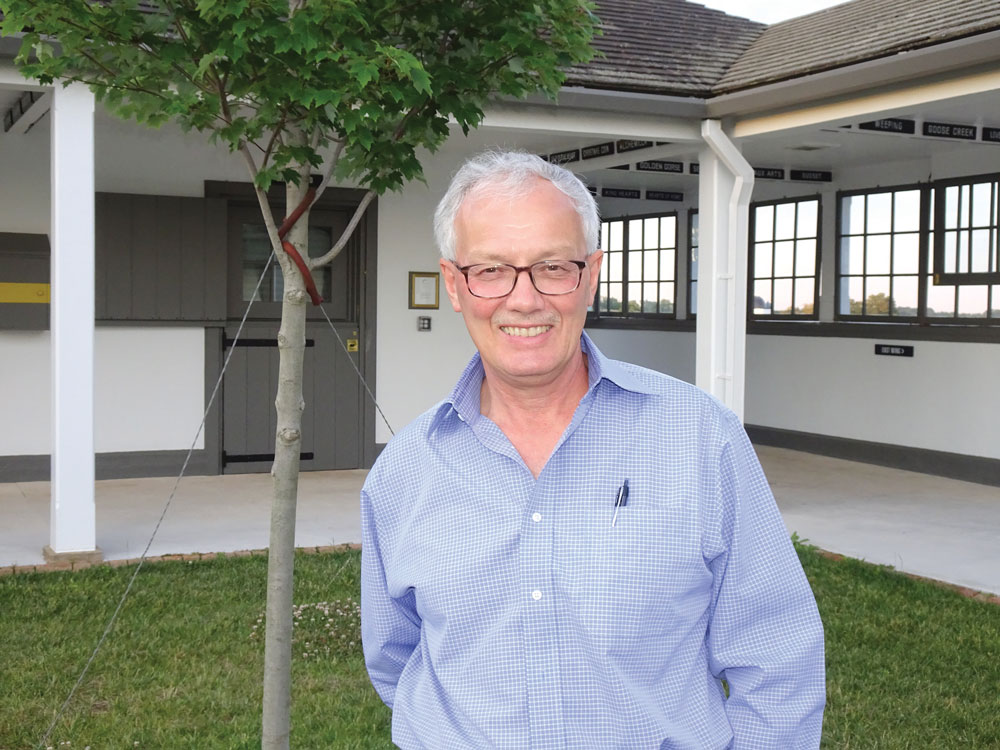 Another of the evening's speakers contributed a most interesting, non-scientific element to the discussion. Bobby Gendron, founder and owner of Butterfly Encounters, located in San Ramon, California, describes himself as "obsessed" about milkweed. In the third grade, Gendron began raising silkworms before moving on to swallowtails and monarchs.
Then, milkweed caught his attention. In the seventh grade, he contacted over 100 mail-order nurseries and found only limited quantities of a couple of milkweed species. By his senior year in high school, he had founded a business selling milkweed seeds. "There are over 100 species of milkweeds in North America," Gendron said. "Planting native milkweed is the first step in creating a habitat for monarch butterflies, as milkweed is the host plant for their larvae."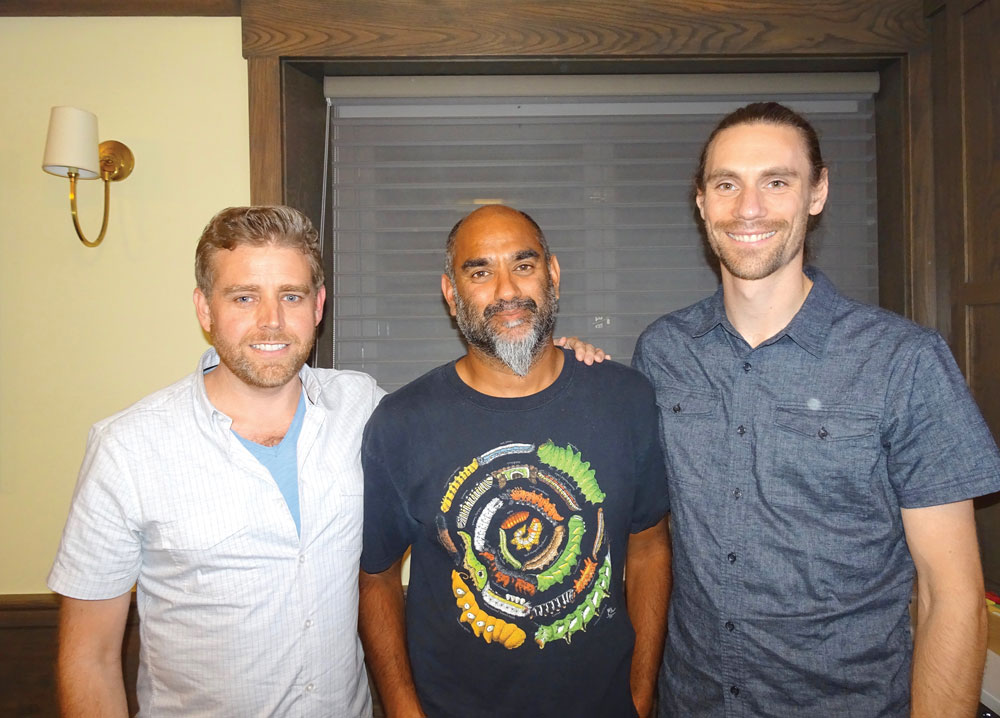 Butterfly Encounters is Gendron's "hobby business," as he describes it. "I get to do this in the evening," he said, "when my daughter is asleep. It is a family business, and we love what we do."
This article first appeared in the July 2019 issue of Middleburg Life.