Written by Victoria Peace
Photos by Joanne Maisano
On Saturday, April 23, one of the largest crowds in history assembled to watch the 102nd running of the Middleburg Spring Races at Glenwood Park. With clear blue skies and warm temperatures all afternoon, spectators could not have enjoyed a more beautiful day for racing.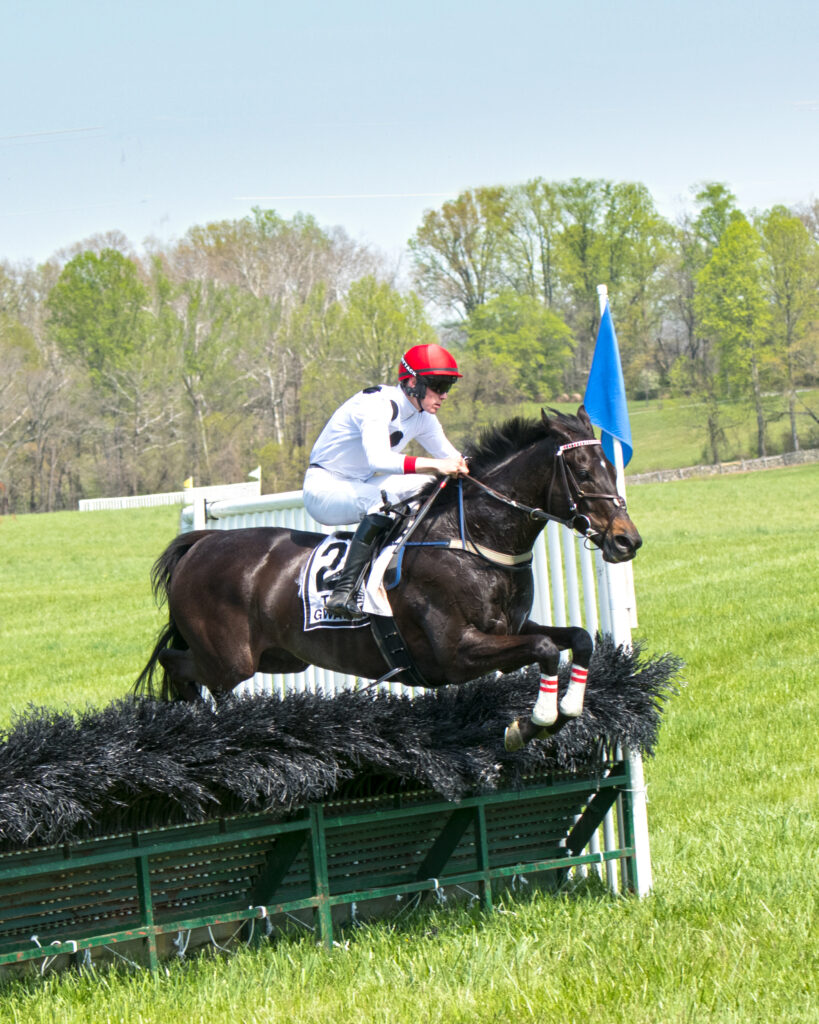 The feature race of the day, the Temple Gwathmey Stakes, was won by Iranistan. The 8-year-old gelding is trained by Keri Brion and was ridden by Parker Hendriks. Brion took over Iranistan's training when his former trainer, Jonathan Sheppard, retired. "[Iranistan] was quite a good young horse early on, but he had a few injuries and setbacks over the years," Brion explains. "It has just taken until now to really get him back into his good form of what he used to be like. Ed Swyer, his owner, has just been fabulous. He's very patient — we took all the time we needed to, and it has paid off." Brion described the Temple Gwathmey Stakes as "the race of [Iranistan's] life." What's next for Iranistan? "As long as he's good out of this, probably the Iroquois [Steeplechase] in Nashville," Brion says.
Brion's win with Iranistan was far from her only appearance in the Middleburg Spring Races winner's circle. She also brought home first place in the Training Flat with Sa'ad, the Allowance Hurdle with Going Country, and the Filly & Mare Maiden Hurdle with Kicking Myself. "We hoped for a decent day but it was a bit of a surprise to be honest, especially winning the feature," Brion emphasizes. "I was not expecting that kind of day, but that's normally when you have the best luck — when you're not expecting it."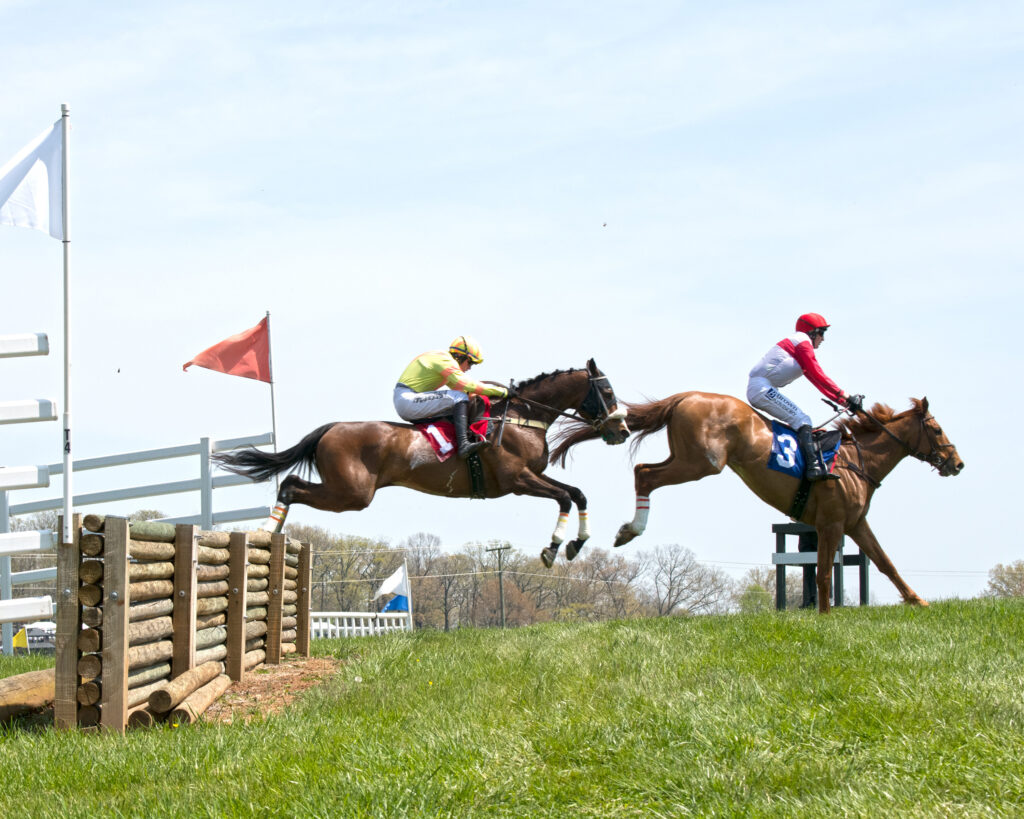 Another racing highlight of the day included the 8-year-old gelding Storm Team's victory in the Middleburg Hunt Cup. Sheila J. Williams' Storm Team made the three and a quarter mile race over timber fences look easy and broke away from his opponents at the last fence to win by a comfortable margin. Storm Team was piloted to victory by Graham Watters and is trained by Jack Fisher.
In addition to watching eight exciting races, spectators also had the opportunity to browse products from local stores on vendor's row, marvel at elaborate tailgate decor, and participate in a hat contest.
Arlington, Virginia, resident Julia Baumgardner won the prize for the most creative hat with her whimsical spring teacup fascinator. Baumgardner has a friend who makes hats and sells them on Etsy, and she came across her hat for the Middleburg Spring Races when scrolling through her shop. "In the fall, I literally had a pheasant on my head," she explains. "I needed something to top that."
Susan Santarpia also won a prize for her large feathered hat. However, she didn't anticipate this honor at all when she first showed up at the races. "I came in this morning thinking, 'I don't have any sunscreen on [so] I need to get a hat,'" Santarpia explains. "And everybody was wearing fabulous hats." So, she went to visit one of the hat vendors and after being presented with a few different options, she selected the winning hat.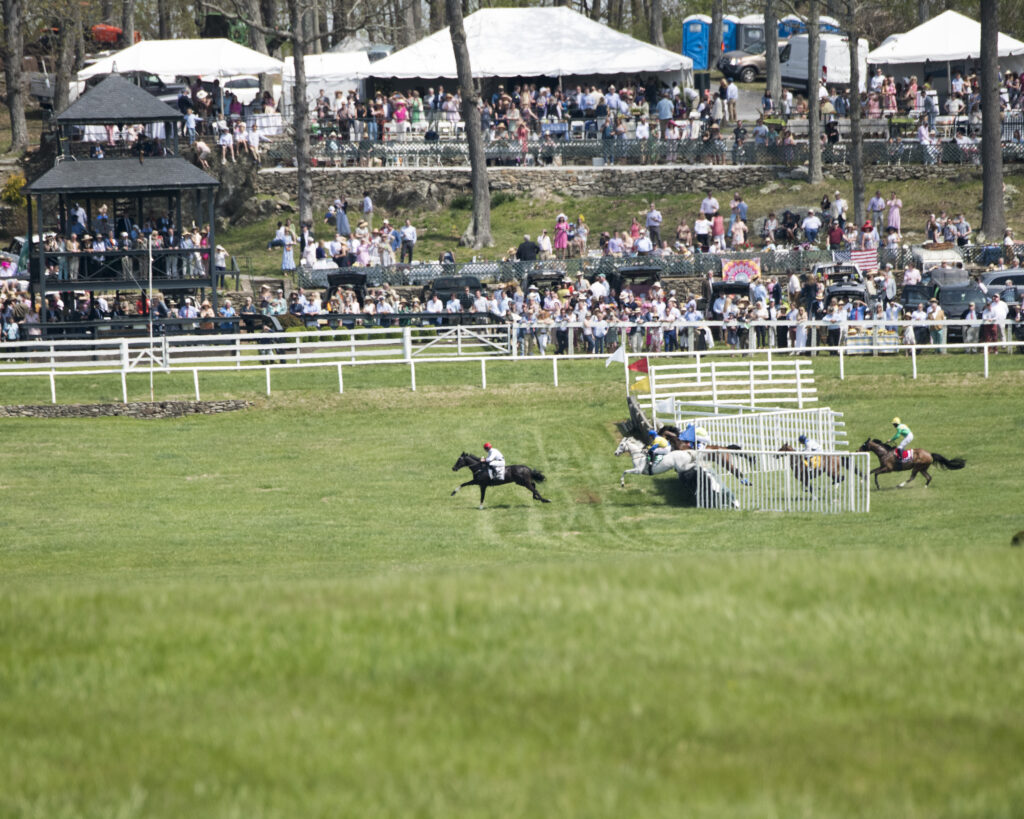 Santarpia is from New York but made a special trip down to Virginia just to see the Middleburg Spring Races after receiving an invite from friends. It was her first time attending the event. "The scenery, the mountains behind the race, the beautiful weather — it was perfect," she says. ML