Written by Laticia Headings
Photos by Shannon Finney Photography 
While walking the 340-acre property where the Salamander Resort & Spa now stands, actor Robert Redford suggested to his friend, owner Sheila Johnson, that she start a film festival. The conversation ignited a chain of events that ultimately led to the launch of the inaugural Middleburg Film Festival in 2013, the same year the Salamander Resort opened.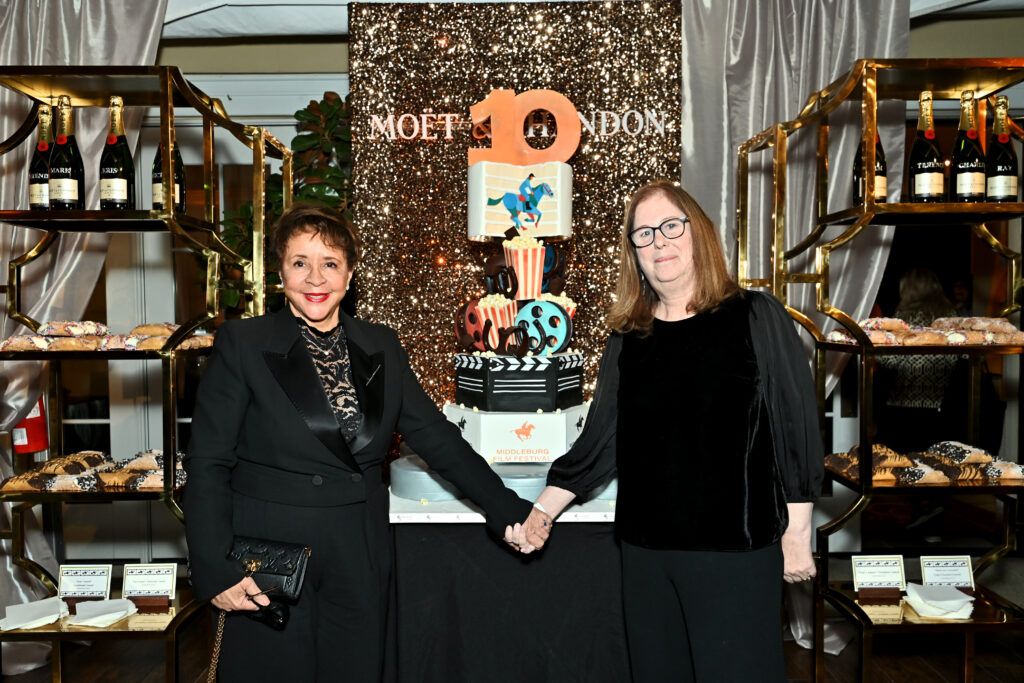 Now celebrating its tenth year, the Middleburg Film Festival is a tour de force that rivals the likes of Sundance and Telluride. It quickly gained a reputation as a must-attend contender festival on "the road to the Oscars," and has even received a prominent write-up in the October 5, 2022, issue of Variety Magazine, the entertainment industry's leading weekly publication. "We set out to build something special that would be embraced by film lovers and ten years in, we're proud of where we are and of what this festival has become," Johnson says.
Longtime film producers Ron Yerxa and Albert Berger, founders of Bona Fide Productions, have been on the festival's advisory board since year one. Over the past three decades, they have  produced dozens of Oscar-winning and nominated films and audience favorites, including "Little Miss Sunshine," "Election," "Cold Mountain," and "Nebraska." Five of their films have been screened in Middleburg, including this year's "Somewhere in Queens," starring and directed by Ray Romano, who was also in attendance. Yerxa says, "I'm a big, big supporter of this festival because no other film festival has music, the kind of community, discussions and films, and this level of guests."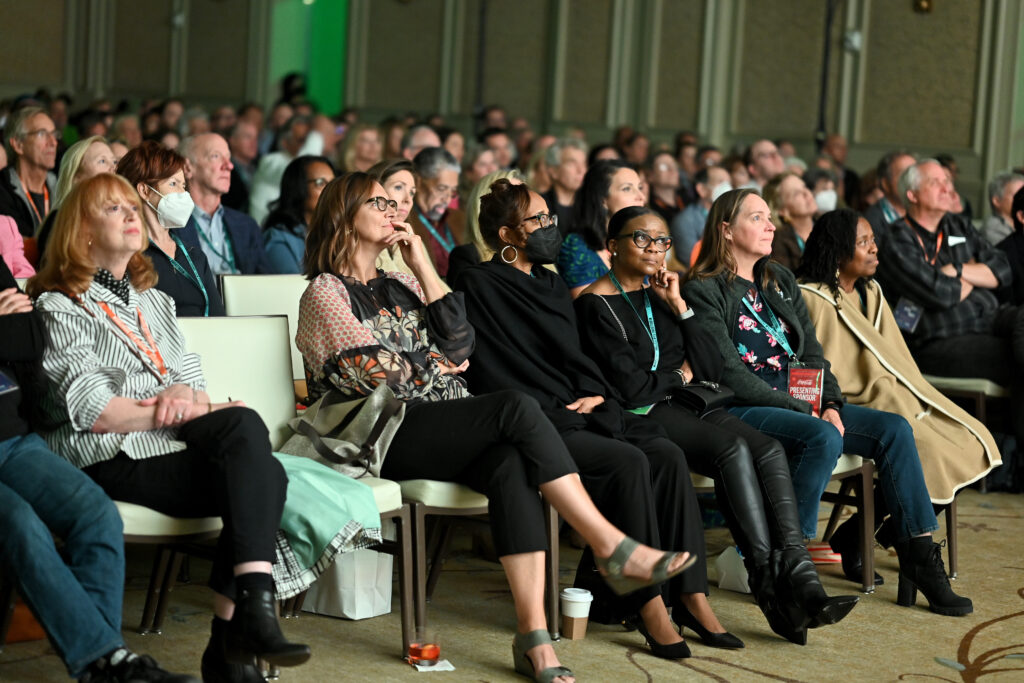 Other prominent guests attending the festival this year included actor Brendan Fraser and screenwriter Samuel Hunter ("The Whale"), writer-director Rian Johnson and film editor Bob Ducsay ("Glass Onion: A Knives Out Mystery"), director Gina Prince-Bythewood ("The Woman King," "Love and Basketball"), director Noah Baumbach ("White Noise,""Marriage Story"), director J.D. Dillard ("Devotion"), and actors Micheal Ward ("Empire of Light"), Anna Diop ("Nanny"), Stephanie Hsu ("Everything, Everywhere All At Once"), and Dolly De Leon ("Triangle of Sadness').
Yerxa adds that the international acclaim the four-day event has received makes it a desirable destination. "Studios and production companies feel like they need to have their film here, their clients, their director. They want to be here," he says. "The festival has a lot of pre-existing conditions to support it but it's mainly Sheila and Susan [Koch] being unrelentingly ambitious, and it's paid off."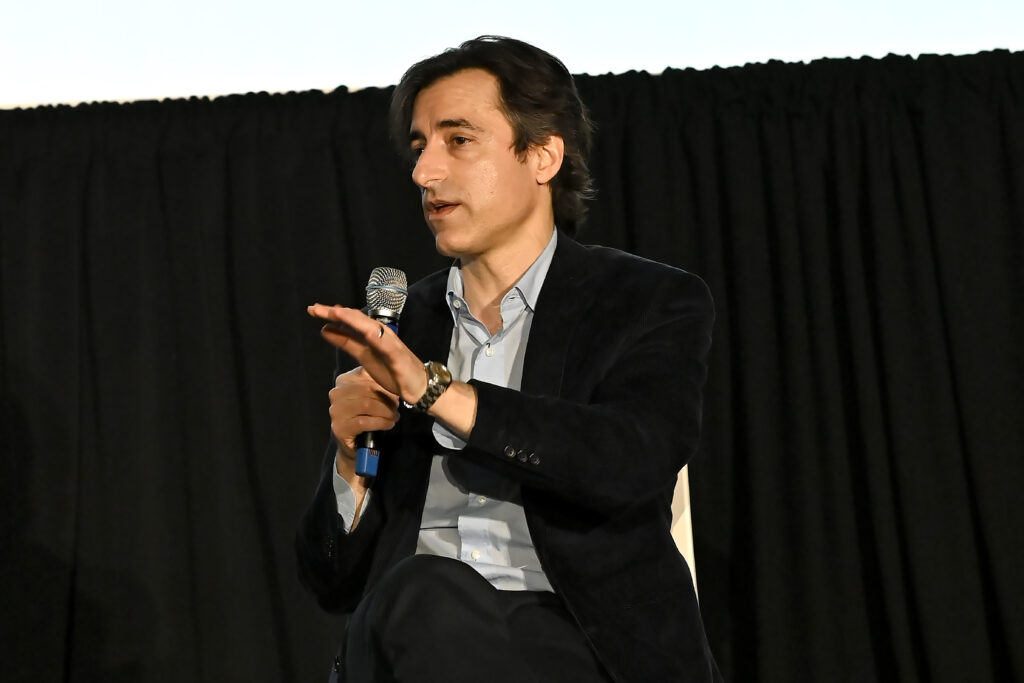 Executive Director Susan Koch explains that the hard-earned success comes with year-round planning and extensive logistical execution. "It takes a tech crew of 15 working for four days to turn four venues -—Salamander Ballroom, Middleburg Community Center, Hill School's Sheila Johnson Performing Arts Center, and the National Sporting Library — into state-of-the art movie theaters," Koch says.
A large outdoor tent is also set up to accommodate additional events, special concerts, and Saturday night's after party at the Salamander. The resort's elegant library is a favorite spot to hear Q&A's with notable filmmakers, writers, directors, actors, and composers. "I love the library for conversations," Yerxa says. "For seeing films and meeting people, this is the best film festival out there."
This year's milestone celebration was preceded by a Middleburg Film Festival 10-Day Countdown. Each night, a different local business hosted a free community event from 5:30 to 7 p.m. "We're very grateful to the Town of Middleburg for all their support," Koch emphasizes.
The Salamander Resort & Spa kicked off the countdown followed by Mt. Defiance Cider Barn, Boxwood Estate Winery, Lost Barrel Brewing, Master of Foxhounds Association, McEnearney Associates with co-sponsors Middleburg Life & Greenhill Vineyards, the National Sporting Library & Museum, Middleburg Community Center, The Hill School, and Old Ox Brewery.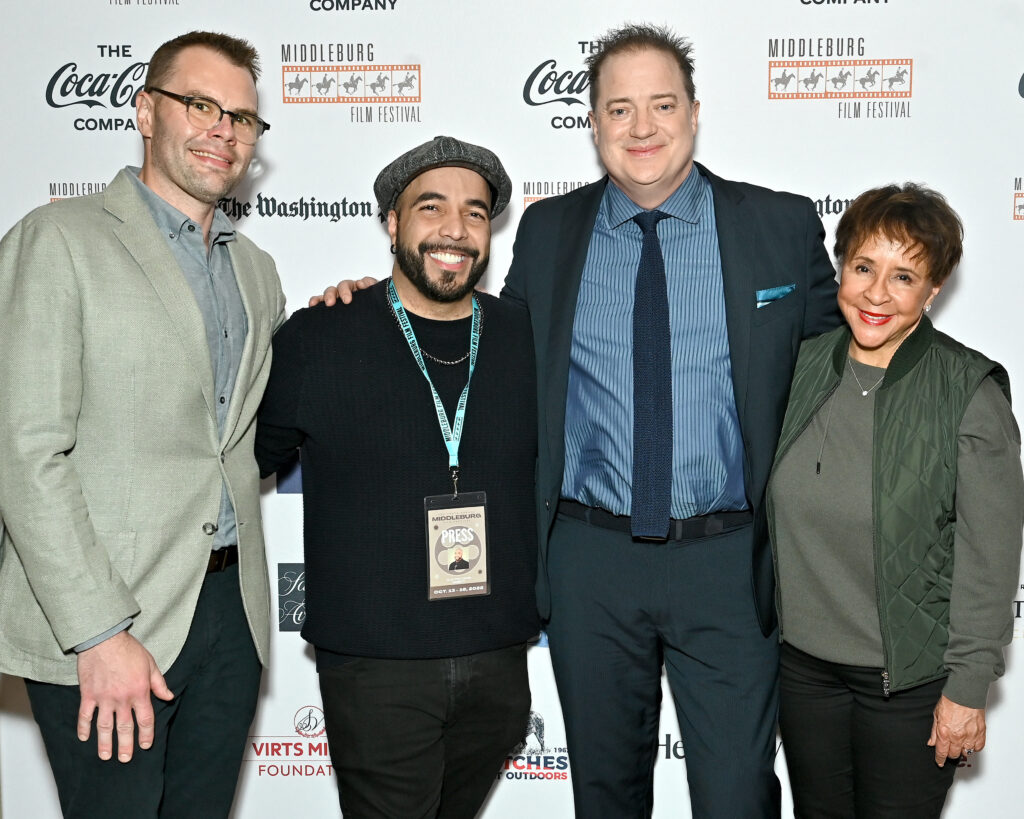 Terry Harrak and David Leifer, residents of Vienna, Virginia, attended three of the community events. "It was the best. We met all of these people and everyone was so welcoming, it was just like a big hug," Leifer says. "We come to Middleburg all the time but have never been to the festival and didn't really know anyone."
The couple attended all four festival days. "When we saw everything that the town was doing to support this, the 10-Day Countdown, we said let's really dive in," Harrak remembers. "If it weren't for the countdown, we wouldn't have extended our AirBnB and I wouldn't have felt as comfortable as I did coming into this. I already felt like we had built a community and knew people."
Community is a big part of what makes the Middleburg Film Festival run smoothly. It relies heavily on its local volunteers and those who make the annual autumnal pilgrimage from surrounding areas just to be part of the excitement. Roanoke resident Warren Dreiling says, "Getting to share and draw on that excitement…is something I really enjoy."
Dreiling is a first-year venue manager at the National Sporting Library and has volunteered at four previous festivals. "Being able to build people up – our volunteers, special guests, sponsors, film goers — and also help to enable all of this to happen is a big aspect of why I enjoy it," he says.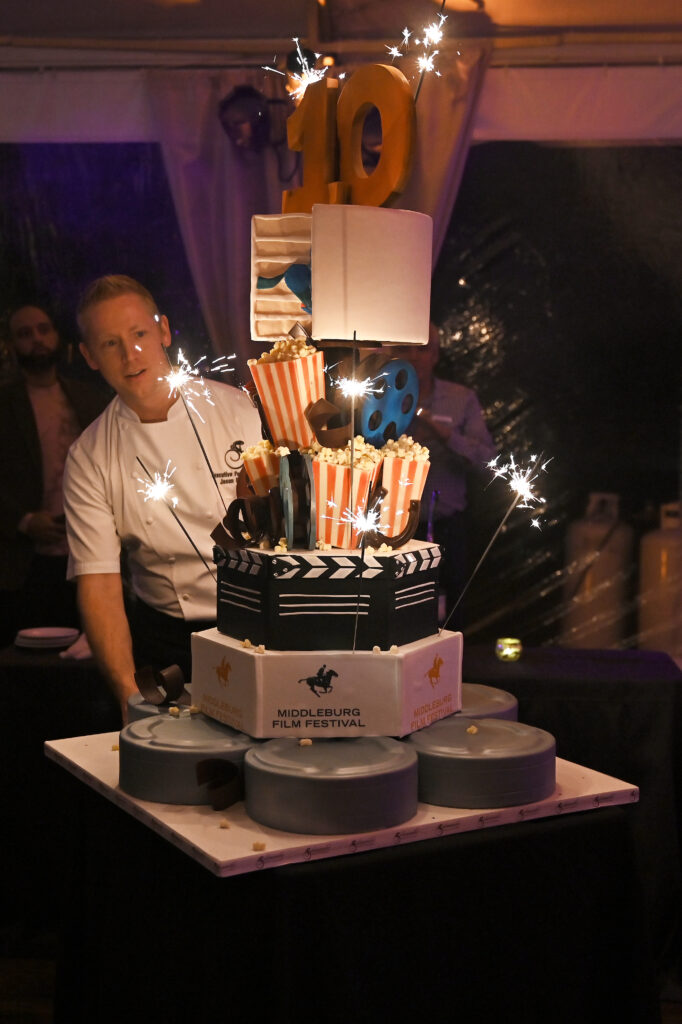 Romey Curtis is a Middleburg resident and volunteer who was born and raised in Hampshire, England. As a former actress, Curtis appreciates having the film festival in her backyard. "I love meeting the people and feeling that I'm making a contribution by supporting an artistic event, which is my particular interest," adds the second-year volunteer who wants to lend her time again next October.
From the beginning, Sheila Johnson focused on making music a key cornerstone of the festival. Classically trained in piano and violin, Johnson has an esteemed musical background and taught music at Sidwell Friends School for three years. "It's also about celebrating the film composers and the other unsung heroes behind the camera whose names you might not know but whose contributions are invaluable to the great films we screen at the festival," Johnson says.
Every year, a "Distinguished Composer Award" is given to honor the achievements of a film composer or songwriter, and the honoree is invited to give a live performance. Past recipients include Emmy and Oscar-winning artists Mark Isham, Marco Beltrami, Kris Bowers, Charles Fox, Nicholas Britell, Terence Blanchard, and songwriter Diane Warren. 
For the 10th anniversary, a special concert featuring this year's honoree, Michael Abels ("Nope, Get Out, Us"), in addition to many past recipients, captivated the crowd. During the 90-minute event, each artist gave a live performance accompanied by a 45-piece orchestra while clips of their films and television shows were shown.
"It was such an honor to be a part of that concert with so many incredible composers and artists who I've admired for some time. I greatly appreciated being included in that list," says composer Kris Bowers ("Green Book," "King Richard," and "Bridgerton"). "Sheila Johnson is an inspiration, and it means such a great deal to have her support."
The Middleburg Film Festival is known for its heavy-hitting Hollywood blockbusters, but it also offers a well-rounded roster of something-for-everyone films and documentaries. "I brought my nieces because I wanted them to see all of these powerful leaders and women of color in the industry who reflected what we look like," says Terry Harrak, who is half Moroccan, and whose nieces are Moroccan and Latinx. "I wanted them to watch a film and then have the experience of diving deeper into its meaning."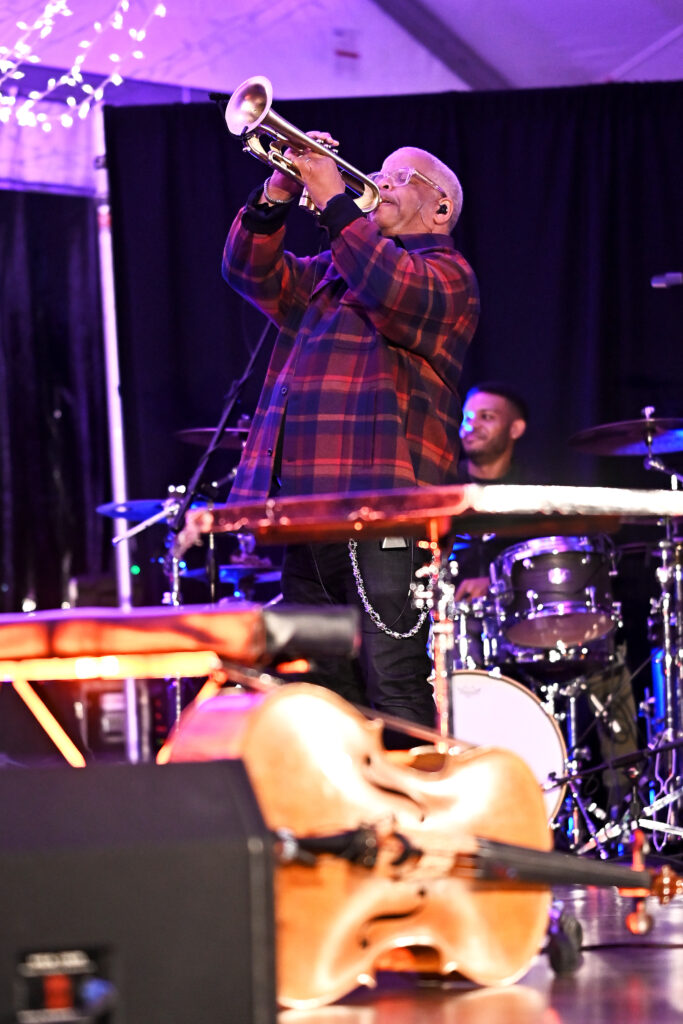 Diversity is a significant consideration when selecting films for the festival, and this year's 45 carefully curated films were no exception. Sherrie Beckstead joined the Board of Directors in February 2022. "The festival's mission recognizes and supports the power of film to inspire, educate, and engage audiences of diverse backgrounds and perspectives – and through this it helps build bridges of empathy and understanding," says Beckstead, Partner of Liljenquist & Beckstead and President of The Lockkeepers Collection.
Films like "Good Night Oppy" harness the educational component of storytelling. The documentary chronicles the remarkable true story of two NASA robot rovers, Spirit and Opportunity, and their mission on Mars to find evidence of water. Oppy, as she was affectionately nicknamed by NASA scientists, was only expected to stay functioning for 90 days, but remained in operation for 15 years.
"Kids are buzzing about the film. We love that an 8-year-old girl seeing a Black female engineer who's one of the lead NASA scientists on the mission may say, 'I can do that!'" says Director Ryan White. "This film is about the best of humanity and coming together to do something extraordinary."
In fact, extraordinary may be the best way to describe this year's festival of films. "Those who were here felt it! It's been magical and it will be lasting," Harrak emphasizes, noting that she and Leifer will mark this weekend on their calendar every year. 
The future is bright for the Middleburg Film Festival and for those who want to share in its spotlight. "I am excited to begin planning for the next 10," Beckstead says. "The human connection and camaraderie is a synergy and the best of what life offers to us."
"There's so many rewarding moments but I think the ones that mean the most to me are the comments from filmgoers who tell me they look forward to returning every year and that this is their favorite weekend of the year," Susan Koch says. "It's very special to us to experience the genuine sense of community that's created by a shared love of film."
Until next year, that's a wrap!
For more information, visit: middleburgfilm.org.
This article first appeared in the November 2022 issue.