These Style Influencers Are More Than Pretty Faces
Story and Photos by Jennifer Gray
As we entered the towering gates of Bunny Mellon's garden at Oak Spring in Upperville, Va., it felt as if we had stepped into a storybook or another dimension. We were giddy to be in such a fascinating and historical place to shoot Middleburg Life's 38th anniversary cover, which features the new spring line designed by CHOCHENG.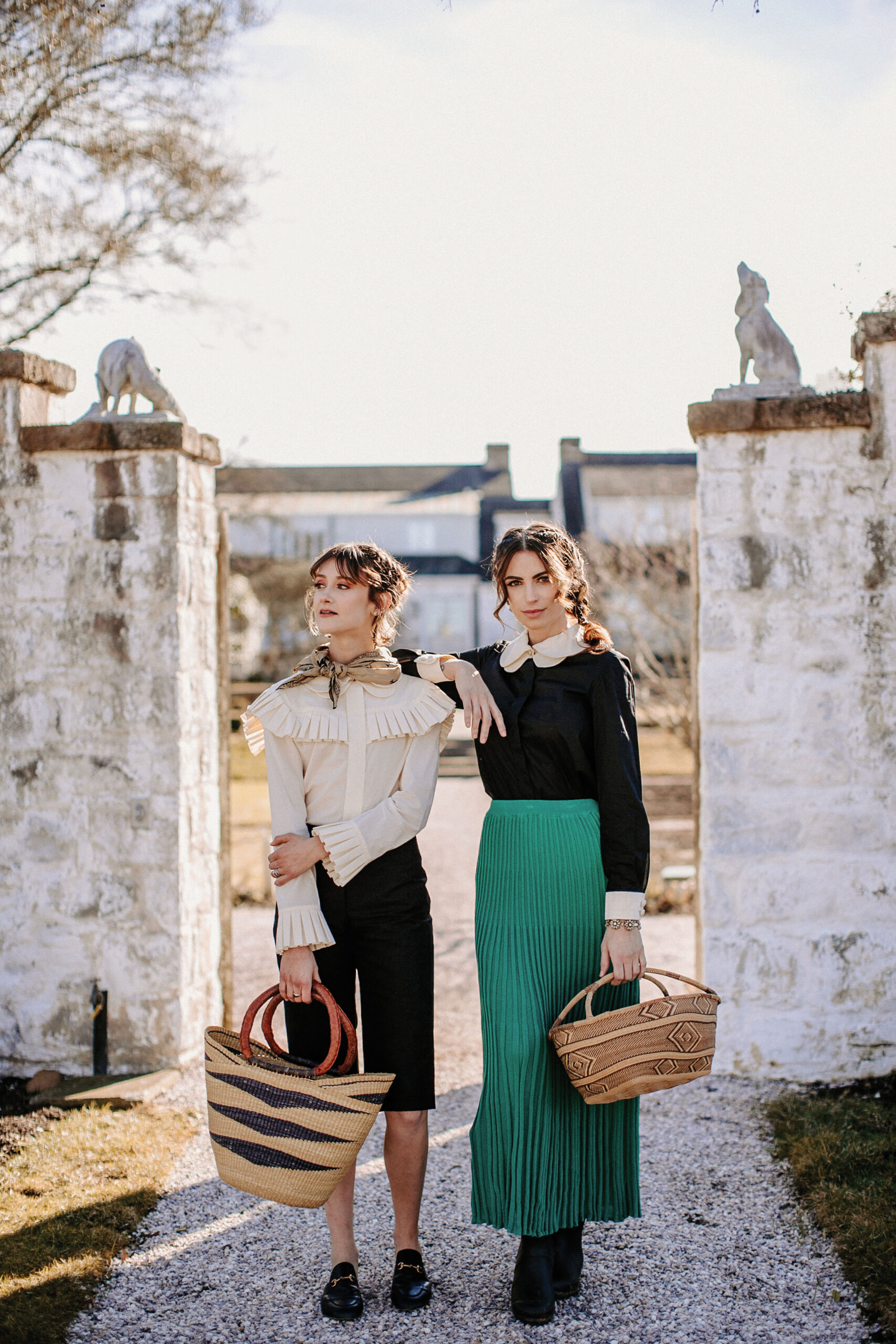 (Pictured above) Left: Elisabeth Pendergrass. Right: Brittany Wells.
Coming from rural equestrian beginnings, Elisabeth Pendergrass and Brittany Wells are two working moms using their social platforms in different ways to inspire women across the region. "I begged my parents to send me to Foxcroft — the idea of being able to ride every day and have my horse at school was pure heaven!" Pendergrass, a Middleburg Foxcroft alumna, says. She flashed an emerald green ring at me during our photoshoot at Oak Spring Garden Foundation, the former home of the Mellons, proudly noting, "Bunny Mellon was a Foxcroft alumna as well, so I wore my Foxcroft ring in her honor today."
Pendergrass' mother, also a rider, exposed her to the equestrian world from a very young age. "I started out doing hunters and eventually found my niche in combined training and foxhunting," she says. "I love the adrenaline rush of cross country jumping!"
For Wells, her childhood memories are filled with days spent on the family farm near Charlottesville, Va. "I frequented my grandfather's farm and spent my summers there with my cousins, going camping, fishing, hiking, and riding 4 wheelers," she says. Her grandfather was a cattle trader and raised horses, goats, and various birds, including turkeys, emus, swans, ducks, and chickens. "My grandfather is an animal whisperer, and I know my love for nature, horses, and animals of all breeds stems from him," Wells says.
Trading in their boots for heels, Pendergrass and Wells are both currently living closer to the district for work and school. Pendergrass lives with her husband and son in Arlington, Va., where she works full-time as a marketing director. "I'm married with a little boy and, even though the past few months have been tough, I'm really grateful for all of the time we've gotten to spend together as a family and our adventures in the country!" she says.
Her creative outlet is her fashion and lifestyle blog known as "District of Chic," where she writes about style and food, and gives travel advice for the perfect weekend getaways. "My goal since the beginning has been to inspire women to be creative with their wardrobes and invest in quality pieces they'll love for years," Pendergrass says. "I've become passionate about sustainability. With all the waste and pollution created by the fashion industry, I feel it's important to use my platform to promote responsible shopping." 
Wells and her daughter Olivia currently reside in Fairfax, Va., so she can be close to Georgetown University, where she studies International Relations. "In life, I wear many hats," she says. "In addition to my career in human resources, I am a mother, a yogi, a student, a writer, a model, and advisor for non-profits centered around empowering women philanthropists."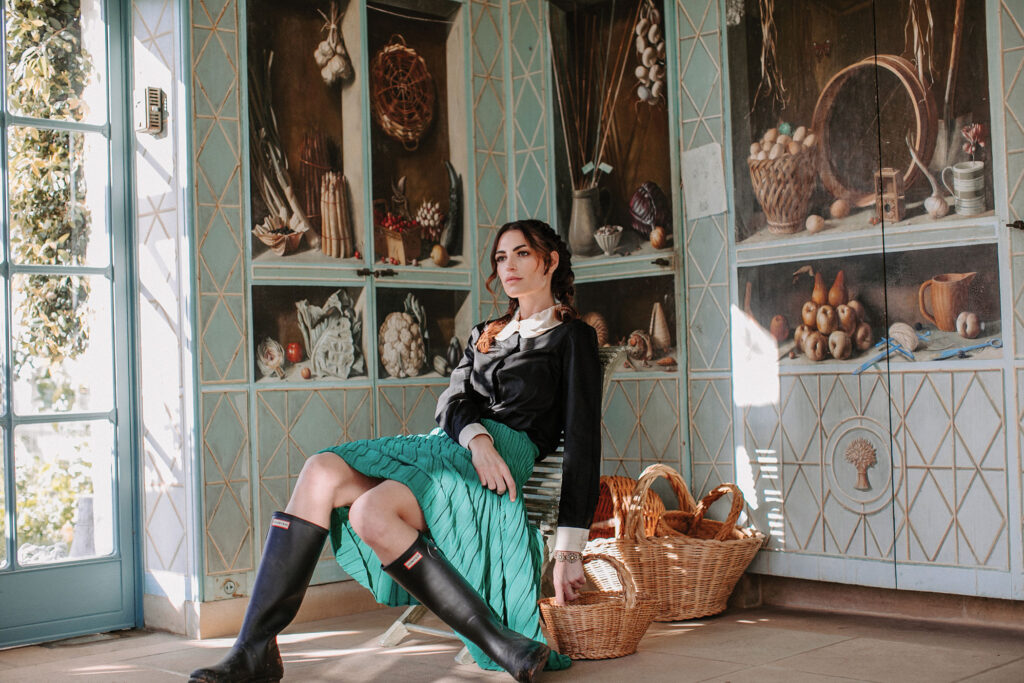 Through her modeling, she supports designers and brands that produce sustainably and ethically-made products. At Georgetown University, she is working towards becoming a strong force and policy change-maker in the fight against human trafficking. "I serve on the advisory committee for Karana Rising, a non-profit that supports and empowers survivors in their growth and healing," she says. "There are currently 20-45 million victims presently enslaved across the world; that number is shocking and horrific."
Wells reaches her audience through her platform brittnoelle.co "As a 34-year-old independent woman raising a daughter, I find it incredibly empowering to know that I have the power to make a difference in the world through education, writing, and utilizing my platforms for purpose and for good, and that is the most phenomenal feeling in the world," she says.  
While the city keeps these women busy during the week, Pendergrass and Wells regularly visit Hunt Country, and both have their children in riding lessons. Pendergrass says her old competition horse has now become a school horse for her son. Wells takes her daughter Olivia to riding lessons twice a week, and recently got back into riding herself.
When asked about their favorite places to frequent in Hunt Country, Pendergrass reveals a few favorites: "Picking up a picnic at the Locke Store and going for a walk around Blandy Experimental Farm; or fishing in the little pond and hiking at Sky Meadows. We also look forward to perusing the wares at the Waterford Fair and checking out all the heritage breed animals at Ayrshire Farm's open house. During non-COVID times, we host a tailgate at Fall Gold Cup."
"One of my favorite things to do is spend the day at wineries and pop into local antique shops to find unique vintage jewelry," Wells says. "I love to shop and eat locally, and Middleburg has much to offer in that aspect." ML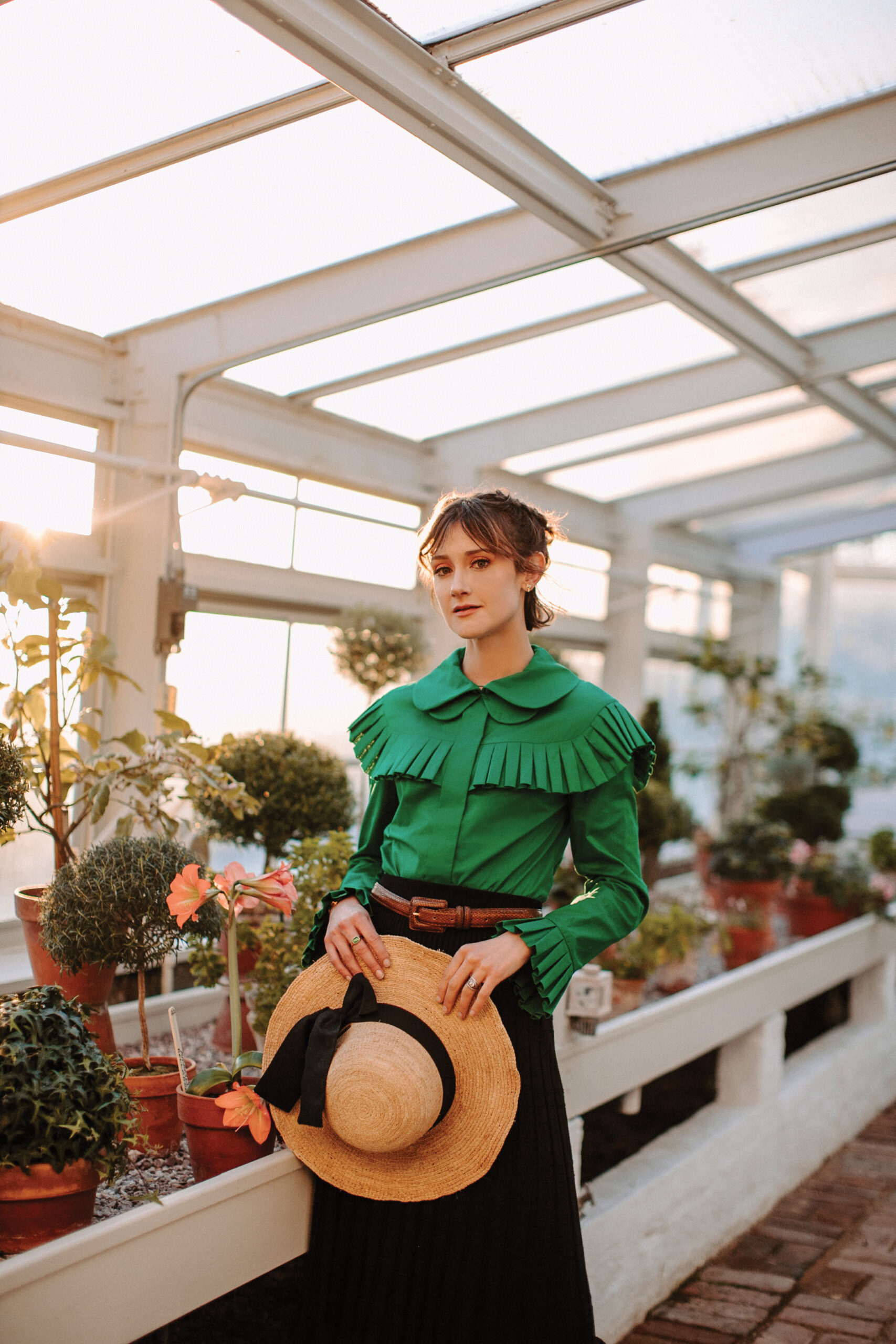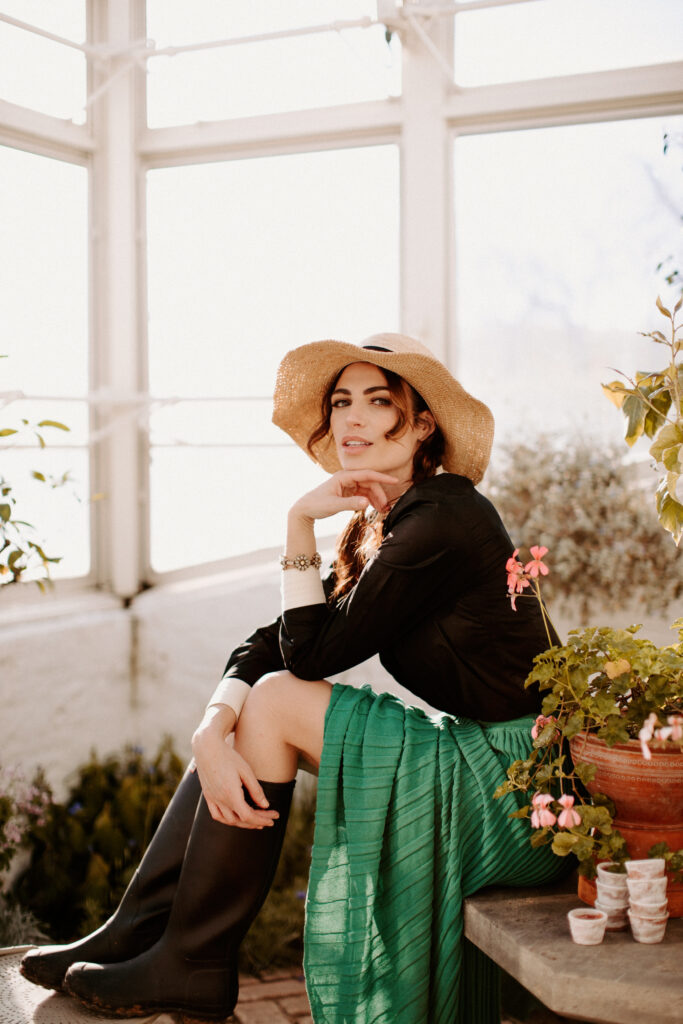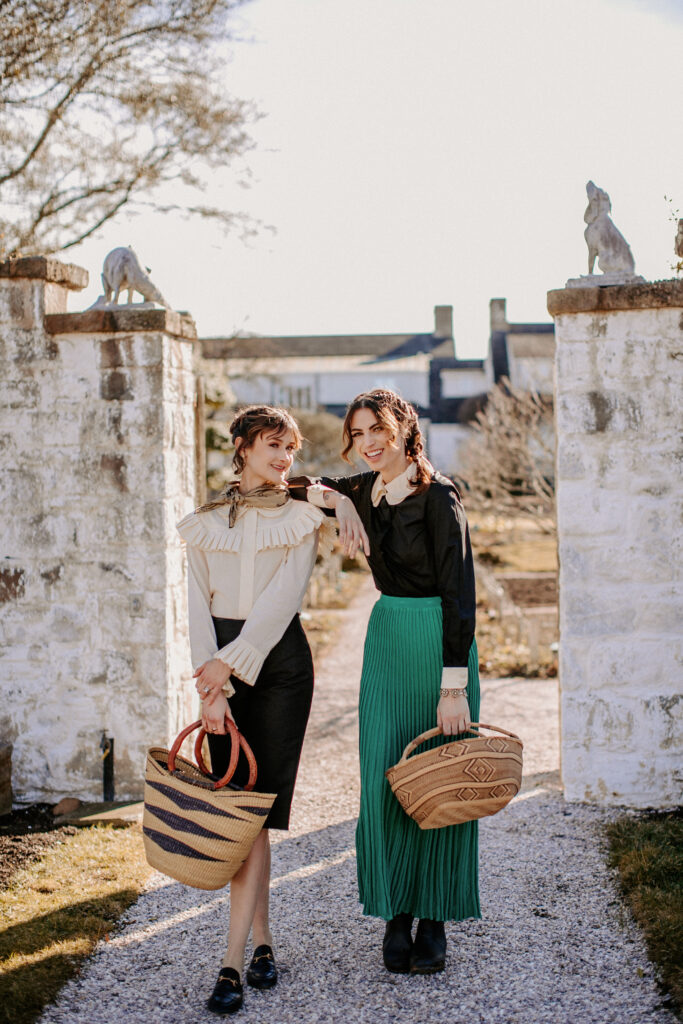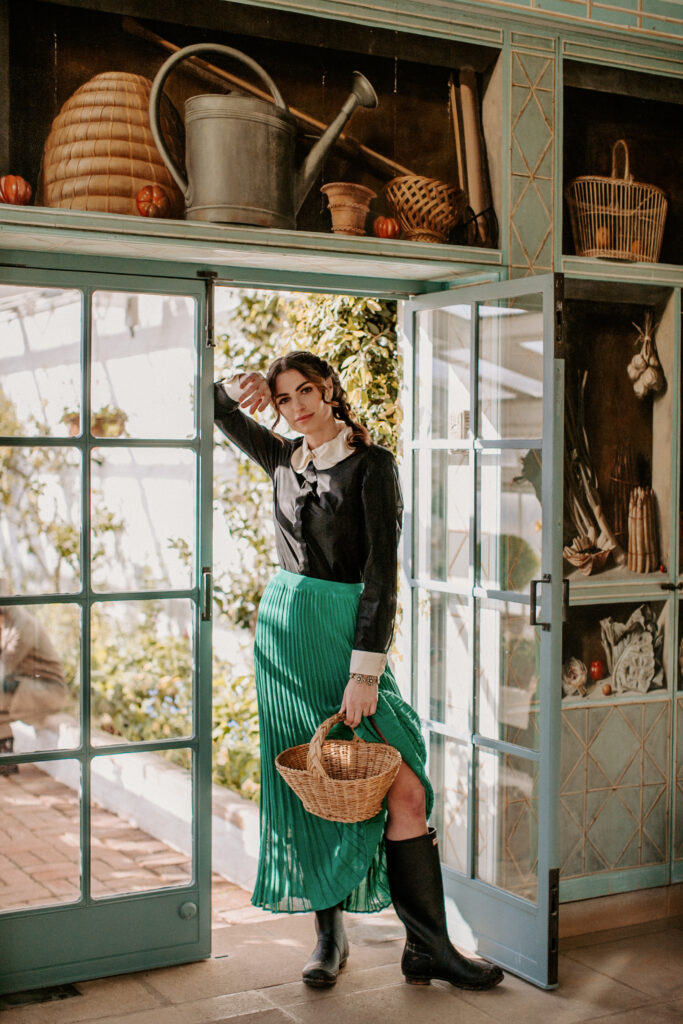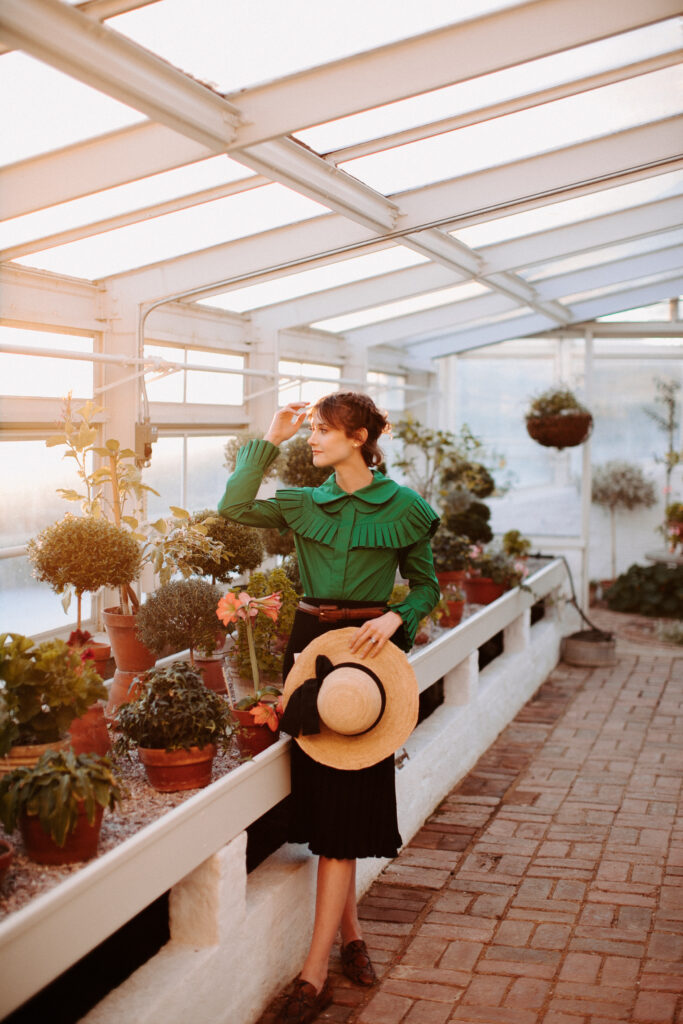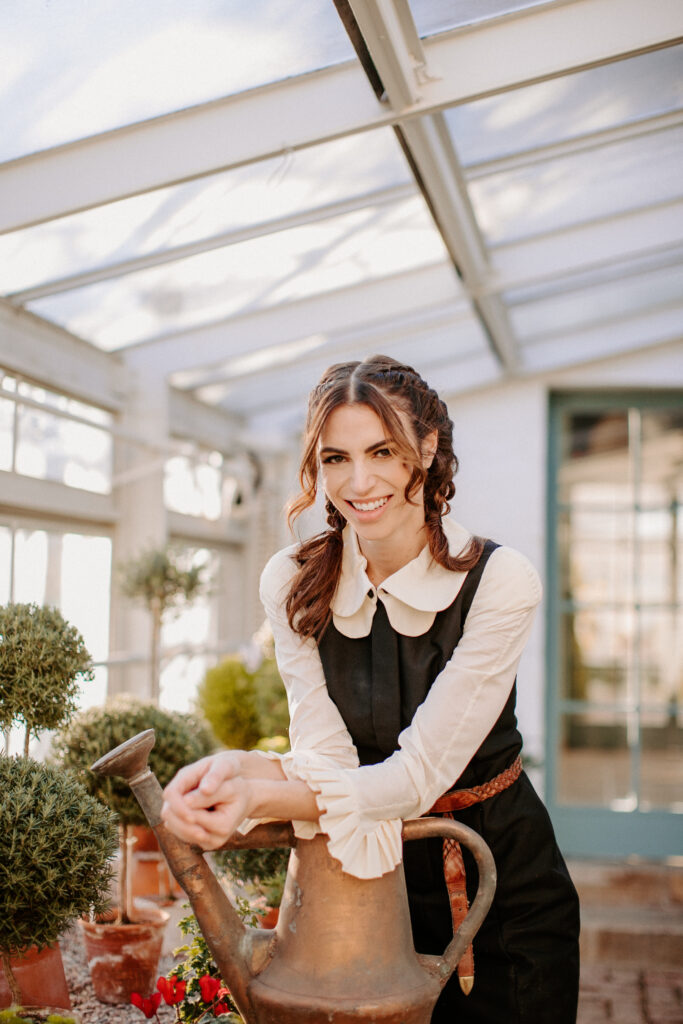 About CHOCHENG:
Parsons graduate CHOCHENG is known for his signature tailoring with fans, including Nicole Kidman, Janet Jackson, and the late Nancy Reagan who supported the label from its inception. A premium womenswear designer label launched in 2010, CHOCHENG operates direct to consumer through retail and e-commerce with a flagship store on Fifth Avenue, making him the first Asian designer to open in this location. Bringing a rich colour palette to soft tailoring following traditional Savile Row techniques, CHOCHENG is consistently inspired by iconic women of film from the 1920s to 1980s with each show telling the story of an impactful moment in time, transporting the audience to another era. Cho has dedicated himself and his namesake brand to environmentally conscious manufacturing and cruelty-free fashion. Sustainability is at the heart of Cho's business model. All fabrics are natural and carefully sourced from heritage suppliers in the UK. Learn more at CHOCHENG.com, on Instagram @CHOCHENG, or Facebook facebook.com/CHOCHENG.
Featuring the SS21 spring line presented at NYFW and designed by CHOCHENG
Hats provided by Tri-County Feeds
The Creative Team:
Photography by Jennifer Gray
Styling by Elisabeth Pendergrass and Jennifer Gray
Make-up by Ally Lawrence
Beauty Pie Artistry/Ash Salon
Hair by Michelle Lay, Ash Salon
Published in the April 2021 issue of Middleburg Life.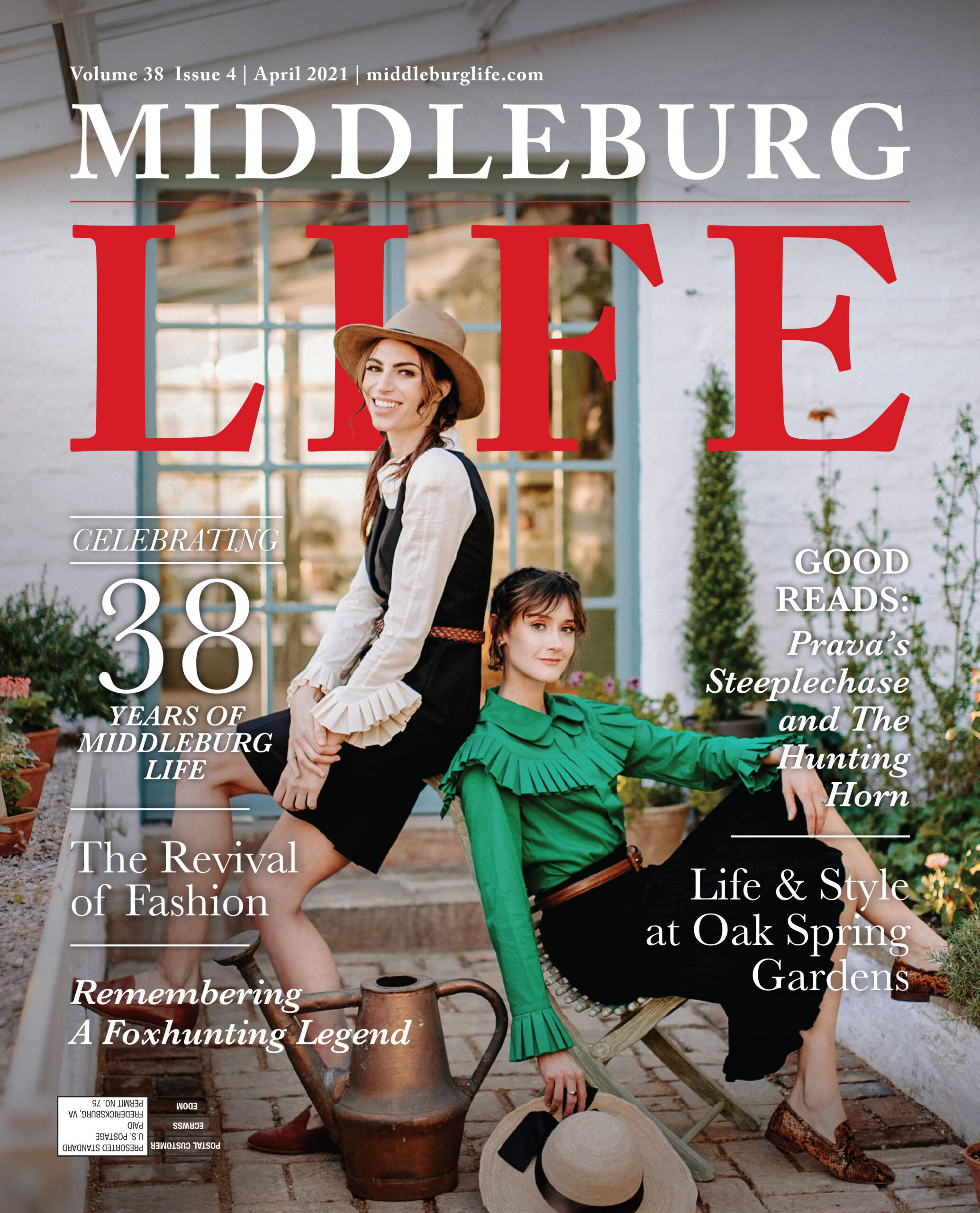 Read the full issue at MiddleburgLife.com/ePublication