Written by Victoria Peace
Photos by Austin Kaseman
Many college students prefer to spend the summer months relaxing, decompressing from the stress of the school year, and sleeping in. But this couldn't be further from Chloe Hannum's plan. "If I'm not getting up at 4 a.m. every day this summer to ride, I'm not doing it right," says the George Washington University freshman.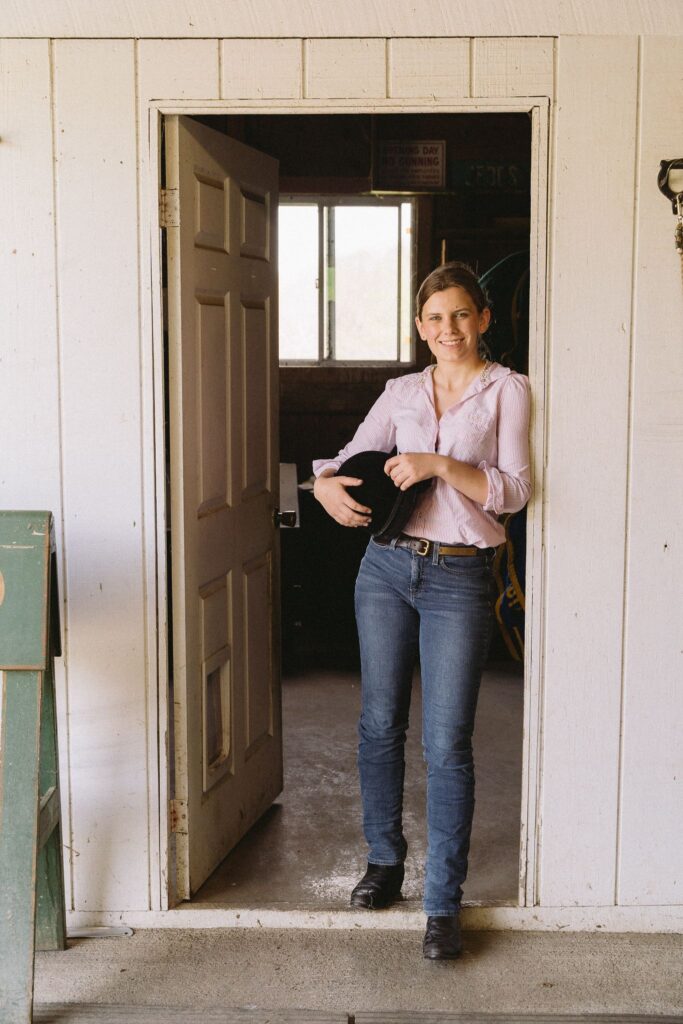 Hannum cannot remember a time that she was not involved in riding. Growing up, she competed in pony races, foxhunted, and even dabbled in eventing. "Anything that has to do with going fast or jumping big I love," she says. The daughter of two former steeplechase jockeys, Hannum started riding in point-to-point races at age 16. Since then, she has claimed several impressive victories in the three-mile amateur timber races aboard her horse, Cocodimama. And she has no plan to slow down.
Last fall, Hannum entered George Washington University as a biology major on a pre-veterinary track. Despite her full course load, she knew that she needed to find a way to fit riding into her schedule. When the foxhunting season started, she made the journey out of D.C. almost every weekend to hunt. "Hunting is my big thing — I live to hunt," Hannum emphasizes.
Hannum's father is the joint master of the Orange County Hounds, so she often returned home to hunt with her family. But on weekends where that was too difficult, she took the Amtrak train to Baltimore to hunt with friends in Maryland. "Getting up at 4 a.m. every Saturday to get on a train to Maryland is not something you do because you like it," Hannum says. "You have to love it." Hannum laughs when she recalls how she must have looked on the metro at the crack of dawn wearing her riding helmet and boots and carrying her whip.
When spring point-to-point races began, Hannum continued to make the pilgrimage from D.C. out to Hunt Country so she could compete. While she can't ride at school during the week, in order to stay in racing shape, Hannum runs three to four miles daily. She is also part of CHAARG, a workout organization that offers fun and empowering weekly workout classes to college-aged women. "My parents are really big on [fitness] — you have to be 110 percent fit if you want to [be a jockey]," Hannum explains.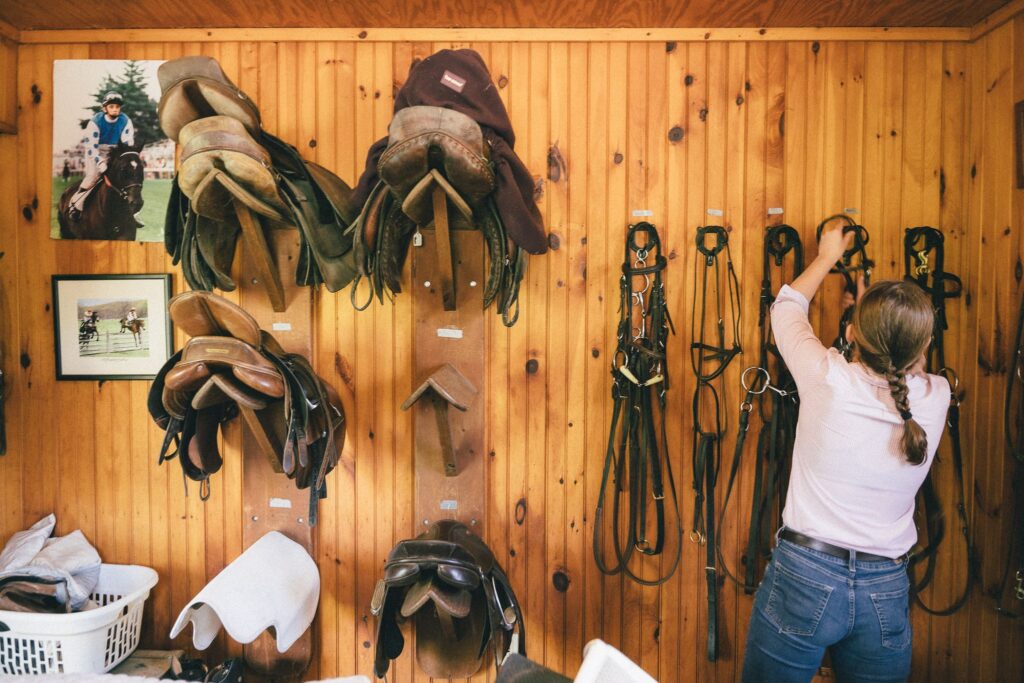 Hannum describes her horse Cocodimama as "the love of her life." She got him in the spring of 2020 and they were about to enter into their first race together when the COVID-19 pandemic hit. While this temporarily delayed their plans, it didn't stop them. The duo came back for the 2021 season and have been competing together ever since. Hannum loves that Coco is a safe and experienced horse that she knows she can always count on.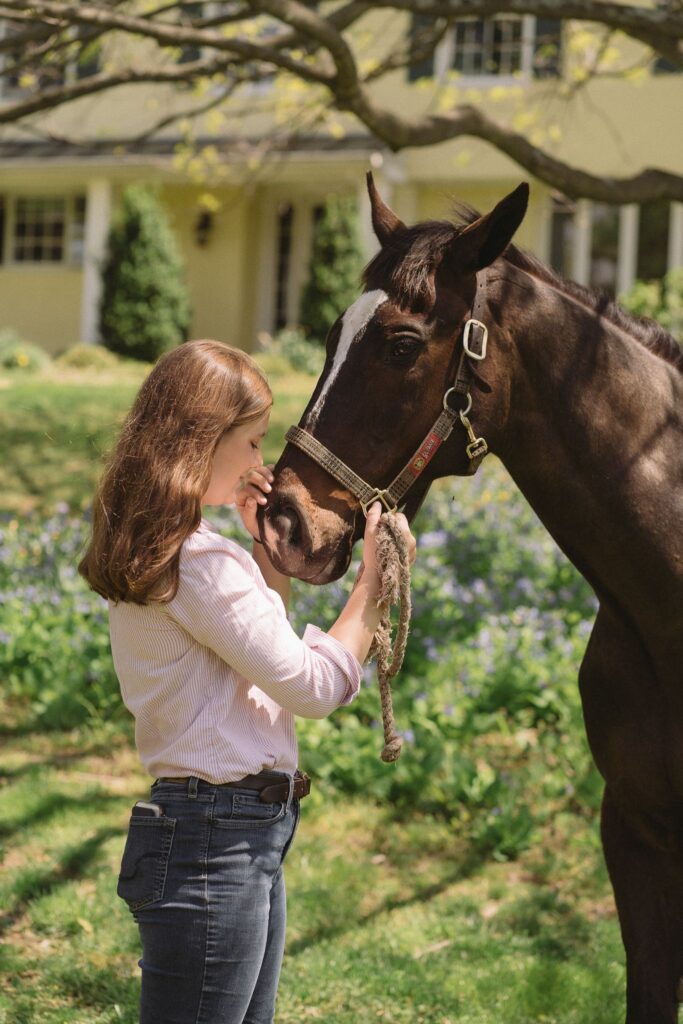 One of her favorite racing memories on Coco is when they won the three-mile lady rider timber race together at the Old Dominion point-to-point. "Old Dominion is one of my favorite courses," Hannum says. On the last lap of the race, "I switched [Coco] on and spread him out a little bit. We were going a little quicker than my parents would have liked, but he jumped the last fence right out of stride and won it by three lengths."
Hannum also recalls a time at the Willowdale point-to-point races where Coco was much less successful, but still made her proud. On the Willowdale course, there are huge hedges that riders have to clear in addition to timber fences. According to Hannum, she and Coco were a little out of their league and got left behind. Coco is used to being around other horses when he races, and when he got left all alone, Hannum was sure that he was going to panic and stop at the next hedge in front of all of the spectators. However, he cleared it with no issue. "It was not a good race," Hannum remembers. "But for me, it was so nice to have a horse I could trust completely."
For Hannum, the most difficult part of being a jockey is overcoming pre-race nerves. "Fear can play a big part," she explains. Racing has the potential to be dangerous and Hannum does not want to push herself to the point of a serious injury. "I love it, I don't want to have to grow to hate it," she says. Hannum is grateful to her parents that she has never had to ride scary horses. "When I get on a horse, I know it's a good horse, and I have my parents to thank for that."
Hannum's ultimate goal as a jockey would be to compete in the Maryland Hunt Cup. "I always say that once I ride the Hunt Cup, I will consider slowing down," she says. "But then I know that I would have to win it." The Maryland Hunt Cup, like the Virginia Gold Cup, is a sanctioned race. The point-to-points that Hannum typically rides in are preparation for these larger and more serious events. Hannum rode in two sanctioned races last year. This year, she doesn't have the horse for it, but she hopes to participate in some again next season.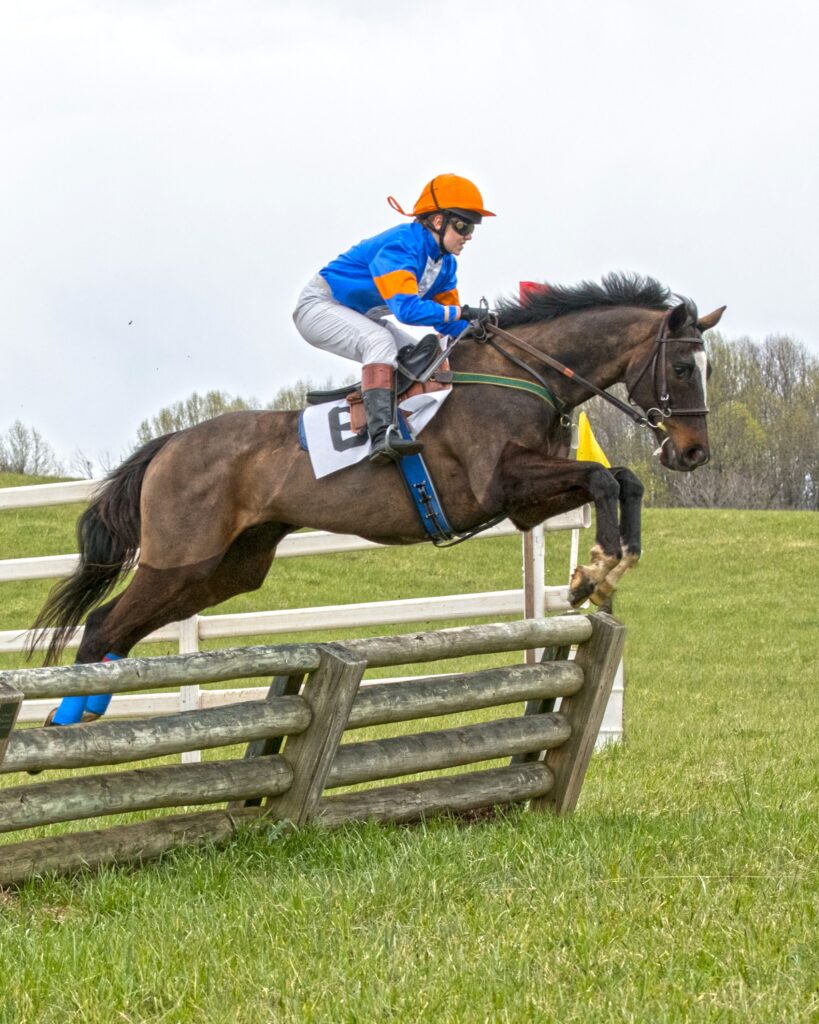 This summer, Hannum will spend three to four days each week getting clinical hours at the Marion duPont Scott Equine Medical Center at Morven Park, in addition to riding as much as possible. While Hannum is excited about pursuing a career as a veterinarian, she envisions herself staying involved in racing in one way or another for the foreseeable future. "I don't ever think that I will stop doing it," she says. "But I'm sure I'll take breaks and maybe someday I'll train on the side like my mom."
Hannum is grateful to live in a place like Middleburg where the sport is so popular. "People always ask me where I'm from and I have to think about it," she explains. Hannum was born in England, spent the early part of her childhood in Chester Country, Pennsylvania, and moved to Middleburg in sixth grade. "I used to think that I was from Pennsylvania, but now I'm like 'No — I'm from Middleburg.' I love the community. Everyone has got your back."
Hannum's advice to prospective jockeys is to "work for everyone that you can…You learn so much and hear from so many different people," she says. "You can make your own [combination] of what you want to be as a rider and trainer and a horse person." She adds, "I'm so lucky to work with people who have been so nice to me and made me want to stay in it and keep doing it."
One change that Hannum would like to see in the racing world is for more girls to get involved. "Virginia doesn't have enough pony races. We have to get the young kids into it, we have to get the young kids hunting," she emphasizes. "People have this idea of point-to-point racing and [becoming a] jockey as this thing that you could never achieve. But it's not. If you just do it safely and work with people you trust, it's fun."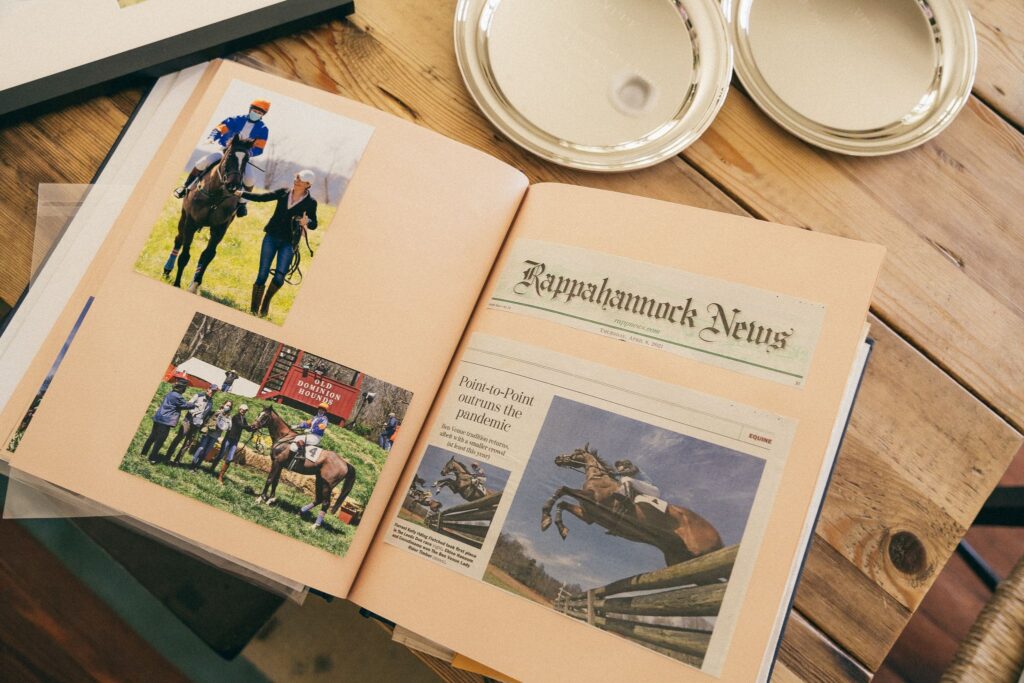 And, Hannum serves as an example to young girls everywhere that you don't have to make the choice between riding and school — there's a way to fit both into your schedule. "I'm like Hannah Montana," she jokes. "I get the best of both worlds!" ML
This article first appeared in the May 2022 Issue.