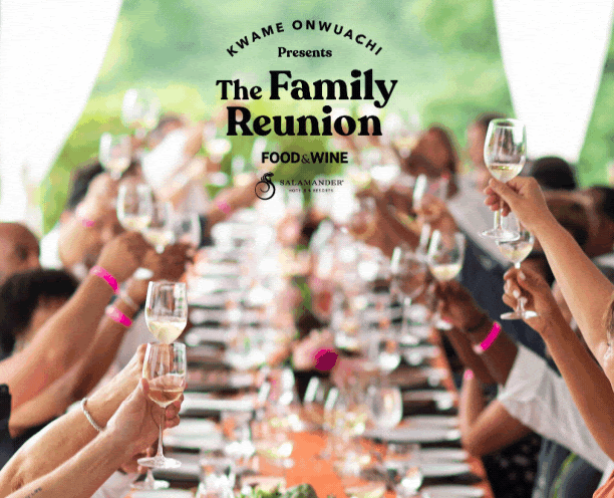 Join us for The Second Annual Family Reunion
August 18 – 21 at Salamander Resort & Spa

FOOD & WINE and Sheila's Johnson's Salamander Hotels & Resorts invite you to join us again at The Family Reunion, presented by Kwame Onwuachi.

Our inaugural event broke boundaries as we celebrated diversity in hospitality and created a newfound community of inclusion across the industry. We look forward to continuing the momentum this year with a three night, four-day event. Enjoy culinary presentations, exclusive dinners, and thought-provoking discussions with talented chefs, sommeliers and leaders.