Creighton Farms' Prestigious Cars & Cappuccino Event Returns Oct. 23
Third-year for exclusive motoring event showcasing a unique collection of Then & Now cars along with rare marques in the spirit of the Mille Miglia
ALDIE, Va., Aug. 10, 2021—The prestigious automotive event Cars & Cappuccino at Creighton Farms returns this year on October 23 with more rare marques on display from 9 a.m. to noon. The event has developed a large following.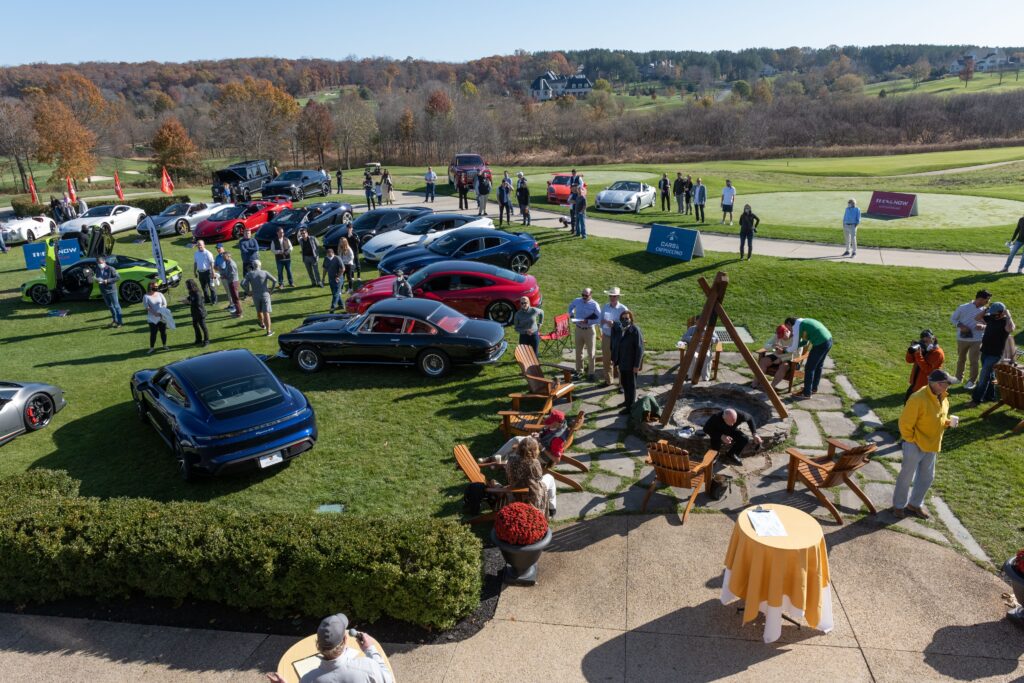 In 2019, Creighton Farms welcomed the Mille Miglia Warm Up USA to the community in partnership with the Italian 1000 Miglia. The historic 1000 Miglia road race takes place annually across Italy and has been called "the most beautiful race in the world." The race has taken place in Italy for the past 90 years and the Mille Miglia Warm Up USA is expected to return to the U.S., and to Creighton Farms in 2022.
This year, Creighton Farms will again host an exceptional automotive exhibit of rare cars and marques in the spirit of the Mille Miglia. In addition to a "Then and Now" showcase of unique historic models and some current counterparts, the show will include cutting-edge electric cars and conversions.
Past autos on display included a 1972 Intermeccanica Italia Spider, a new Lamborghini Huracan, Aventator and Urus, a 1957 Maserati 300S, a 1967 Austin Healey MK III, 1953 Bristol 403, and a 2020 Rolls Royce Phantom.
Cars & Cappuccino at Creighton Farms takes place on Saturday, Oct. 23 with an opportunity to see the cars from 9 a.m. to noon before they leave for a road rally. Additional cars will remain on display until 1:30 p.m. A limited number of tickets are available at $60 each and include continental breakfast and a light lunch. For ticket information, click here.
"It's a fun but serious car show that anyone can enjoy, from the most diligent car aficionado to those who just love cool cars," said Wayne Trudeau chief sales officer for Southworth Development (owner and operator of Creighton Farms.) "Many of our residents are avid collectors with a big interest in vintage and rare autos." The event is just one in a series of special events held at Creighton Farms for its residents and outside guests. Every summer, the community holds the Creighton Farms Invitational golf tournament hosted by Jack Nicklaus and other special events. "Residents of Creighton Farms have first access and VIP benefits at many of our events," Trudeau added.
Creighton Farms is Northern Virginia's premier private club community where discerning buyers can create majestic custom-built dream homes set on 900 acres of idyllic countryside. Club members and residents enjoy enviable resort-style amenities, family-oriented social programs, events and activities, and an award-winning Jack Nicklaus Signature Golf Course. Homes and homesites are available. For more information, visit www.CreightonFarms.com.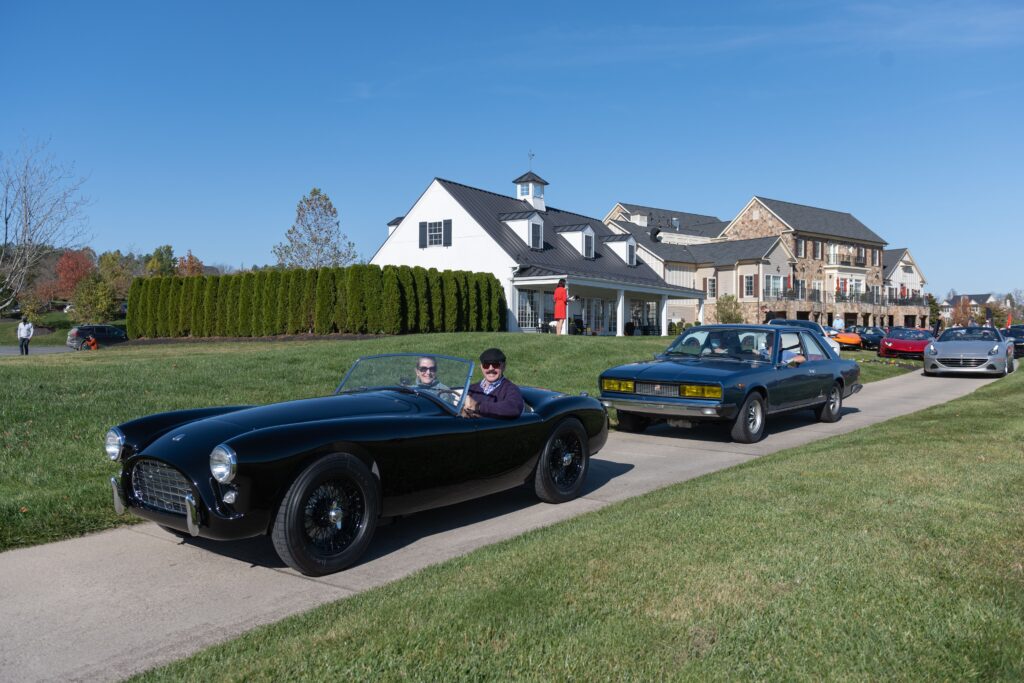 About Creighton Farms
Located in picturesque Northern Virginia horse country, Creighton Farms is just 20 minutes from Dulles International Airport and 55 minutes from downtown Washington D.C. The 900-acre gated community offers one to seven-acre home sites with dramatic views of the stunning rolling horse country landscape, nearby mountain range, and picturesque golf course, plus a choice of exceptional homes ranging from exquisite villas to extravagant legacy homes. This extraordinary private community features an unprecedented list of amenities including an award-winning 34,000-square-foot clubhouse complete with full-service locker rooms, steam rooms, golf shop, meeting space, pub, massage rooms, resort-style pools, two-story Fitness Center, Har-Tru, and all-weather tennis courts, and private club rooms for overnight guests. Since opening in 2008, the Jack Nicklaus Signature Golf Course here has received such accolades as being named one of the "Best New Private Courses" by the likes of Golf Digest, Golf Magazine, Golfweek and T+L Golf. Creighton Farms is also home of the annual Creighton Farms Invitational hosted by Jack Nicklaus, a tournament created to benefit local children's healthcare charities for which it has raised over $7.5 million to date. For more information about building a custom home at or becoming a member of Creighton Farms, please visit CreightonFarms.com