A 20th Century Hero:
LEESBURG'S GEORGE C. MARSHALL AND DODONA MANOR
Written by Heidi Baumstark
With all the rage these days on local flair, there's one Loudoun County resident who upped the game with his massive global impact.
His name? George C. Marshall — author of the Marshall Plan (known as the European Recovery Program) at the close of World War II. And his home, Dodona Manor in downtown Leesburg has been preserved serving as headquarters for the George C. Marshall International Center (GCMIC). Heading west on East Market Street (Route 7) into Leesburg, locals and visitors to Loudoun County's seat have likely driven right by the custard-yellow house without realizing its significance and the man who lived there.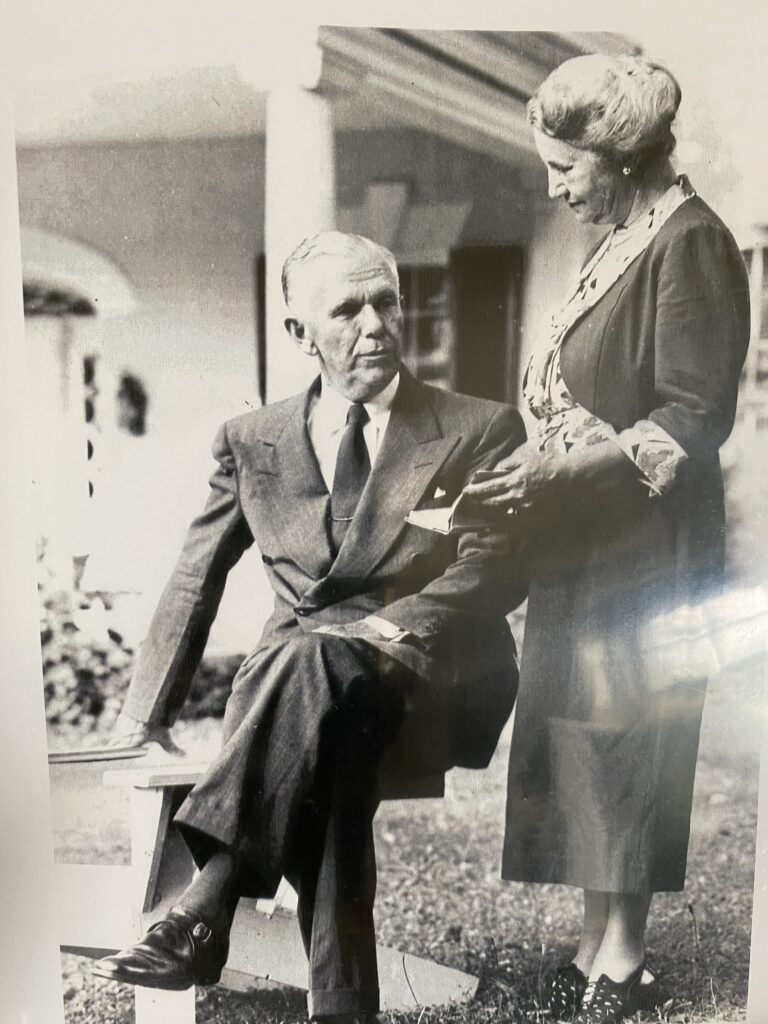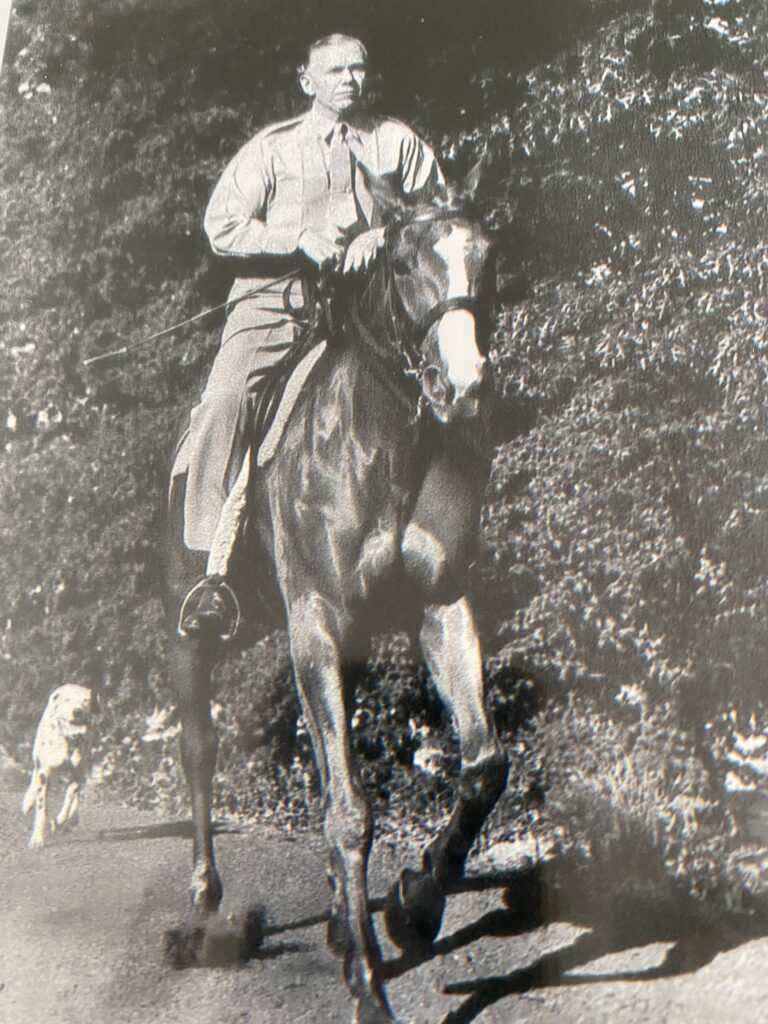 Dodona's 3.8-acre site on the eastern end of Leesburg's historic district is designated a National Historic Landmark as the residence of General George C. Marshall and his wife, Katherine, who owned the 19th-century property from 1941 until his death in 1959. He was also related to an earlier well-known Marshall: John Marshall (1755-1835) who served as the fourth U.S. Chief Justice from 1801 until his death in 1835, and for whom Marshall in Fauquier County is named. At Dodona Manor, the Virginia Piedmont Heritage Area (VPHA) in Marshall partnered with GCMIC to present a program on August 22, 2021, called "George C. Marshall: Leesburg's Global Citizen." During a tour of the property, GCMIC's Marshall historian, Rachel Yarnell Thompson, highlighted this Leesburg legend for his stellar leadership in both world wars and spoke about the years at his beloved Dodona Manor. From his 1901 graduation at Virginia Military Institute in Lexington until his 1951 retirement at the age of 71, he devoted half a century to public service that had far-reaching effects. Thompson, a retired American history teacher who taught for 31 years, has been a student of Marshall since 1997 and developed the Center's docent program. In 2014, her 721-page biography titled, "Marshall — A Statesman Shaped in the Crucible of War" was published.
So, what was Marshall's influence, given his being described as the "greatest American of the 20th century" by President Franklin D. Roosevelt and British Prime Minister Winston Churchill?
George Catlett Marshall, Jr. (1880-1959), born in Uniontown, Pennsylvania, is best known as the architect of the Marshall Plan, a piece of legislation signed into law by President Harry S. Truman on April 3, 1948. Its purpose was to send foreign aid to 16 western European countries to support economic recovery programs at the end of World War II, and it was in operation until 1952. The U.S. pumped over $13 billion to help rebuild devastated war regions, remove trade barriers, modernize industry, improve European prosperity, and prevent the spread of communism. Thompson refers to Marshall as having an aura of leadership; the Marshall Plan had his mark on it. She added, "He would say, 'It's the right thing to do' considering those 16 countries were in two world wars — in some way or another — with 20 years in between and suffered a worldwide depression."
WHAT WERE HIS OTHER ACCOMPLISHMENTS?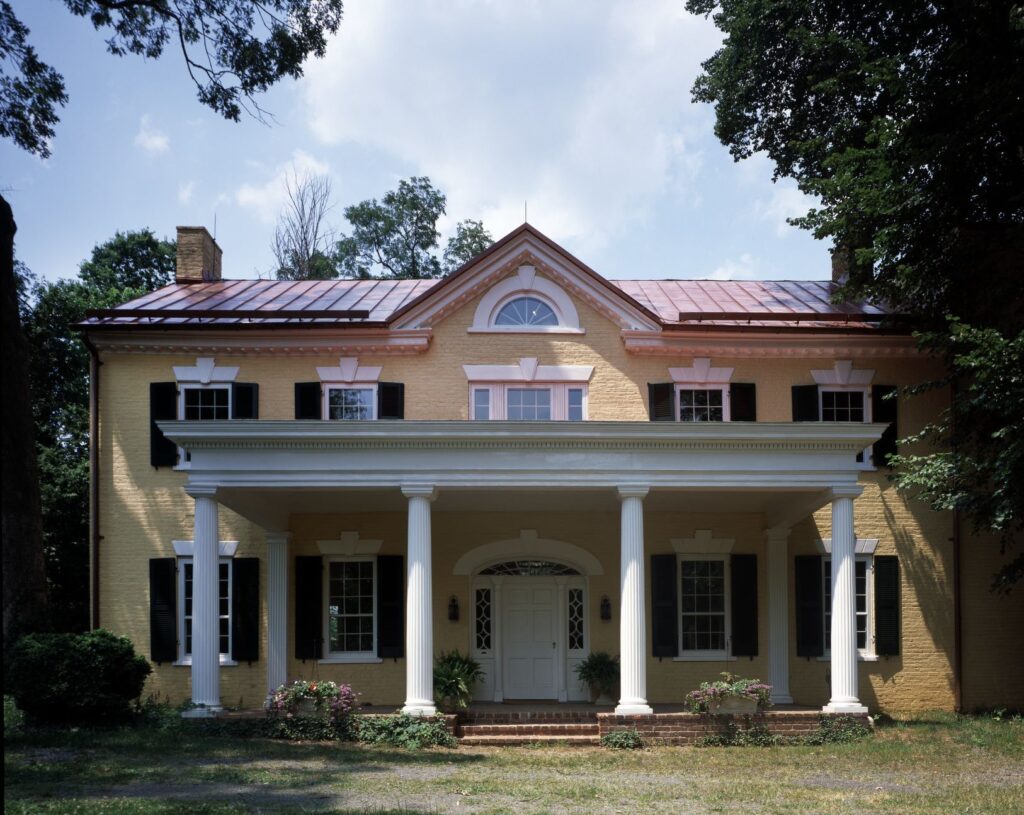 Marshall was appointed the U.S. Army Chief of Staff serving in this role throughout World War II (1939-1945) under presidents Franklin D. Roosevelt and Harry S. Truman. From December 1945 to 1947, he was the presidential emissary to China, and in 1946, he became a permanent five-star general. He was appointed Secretary of State from 1947 to 1949. He served as President of the American Red Cross (1949-1950) and was the nation's Secretary of Defense from 1950 to 1951. In 1953, he was appointed by President Dwight D. Eisenhower to head the U.S. delegation of the first-ever televised coronation of Queen Elizabeth II of England crowned June 2, 1953, in Westminster Abbey. Later that year in December 1953, he was awarded the Nobel Peace Prize for proposing and supervising the Marshall Plan.
He was such a public figure, appearing on the covers of Life and Time magazines. Time named Marshall its "Man of the Year" twice in 1943 and 1947. Thompson added, "Marshall presented a professional, stern persona; it was important to show a solid front. He had a visceral understanding of military service evidenced by his belief that 'No pay scale is high enough to reward a person for that sacrifice,' he would say."
Even before his service during World War II, he was aide-de-camp to General of the Armies John J. ("Black Jack") Pershing in World War I (1914-1918). On a personal level, Marshall chose Pershing to be his best man at his 1930 wedding to Katherine Tupper Brown, his second wife, after the death of his first wife, Lily Carter Coles, in 1927. (Marshall and Lily were married for 25 years from 1902 to 1927 and they had no children.) Katherine, also a widow, was the mother of two sons and a daughter.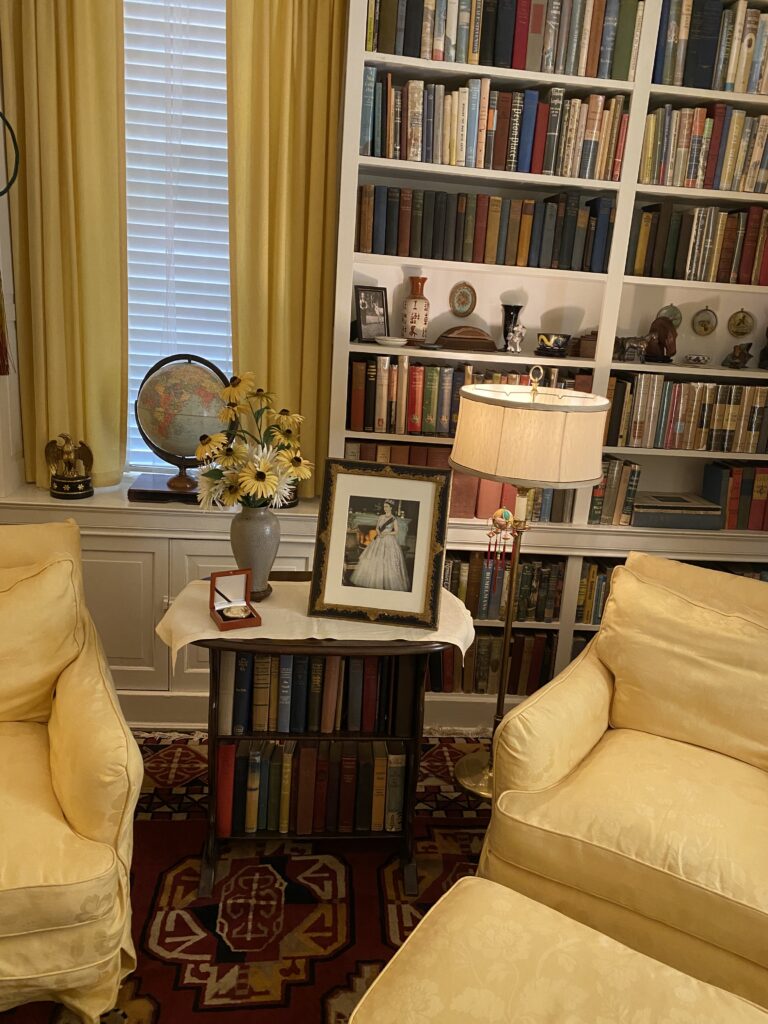 Dodona Manor's library with a framed photo of Queen Elizabeth II at her 1953 coronation in London. Photo by Heidi Baumstark.
HISTORY OF DODONA MANOR
In 1805, John Drish purchased eight acres at the top of a knoll east of Leesburg for $960. The original section of the house dates to the 1820s, built in the Federal style with a central hallway for ventilation. It was added onto in the 1850s. By the Civil War (1861-1865), the basic footprint of the house was in place.
In 1855, the Drish family sold it to Fayette Ball, a distant relative of George Washington. In 1856, Rev. Charles Nourse, principal of the Leesburg Academy, purchased it. An advertisement in the 1859 The Democratic Mirror (Leesburg, Va.) newspaper announced that this property known as "Oak Hill" (so called for its many oak trees) was for sale. But he was unable to sell it. After completing an addition to increase the number of bedrooms, he opened the Loudoun Female Collegiate Institute in 1860. With the impending Civil War, the school closed.
Over the years, it passed through several owners. The last owners before the Marshalls were Northcutt and Marcia Ely who added electricity, central oil heating, and indoor plumbing. They owned the house through the 1930s and put it on the market in 1940.
THE MARSHALLS BECOME THE NEW OWNERS OF DODONA MANOR IN 1941
When the Marshalls were living at Quarters One, the U.S. Army Chief of Staff's residence at Fort Myer in Arlington, they were looking for a house out in the country. Katherine was the one who spotted the metal sign in the lawn that read: "FOR SALE Colonial Home 4 acres INQUIRE WITHIN OR SEE YOUR OWN BROKER." Knowing it would go fast, she snatched the sign and hid it in the bushes. That sign is now on display at Dodona.
After Katherine made a $10 down payment, the Marshalls finalized the purchase for $16,000 in May 1941. The following year, Marshall planted a vegetable garden and Katherine grew flowers. In a March 27, 1942, letter to David Burpee of W. Atlee Burpee Seed Company, Marshall wrote, "There is nothing I would so much prefer to do this spring as to turn my mind to the wholesome business of gardening rather than the terrible problems and tragedies of war."
Thompson added, "George could come out here from Fort Myer, put on his coveralls, and dig in the dirt." Dodona became a welcome respite from the pressures of Marshall's national duties. Preferring the outdoors to indoors, they upgraded the existing back porch to a stone court in 1945. It was the only architectural change they made to the house, which became the chosen site for meals, leisure, and conversations. For example, when President Truman came on July 4, 1950, to ask Marshall to become Secretary of Defense, they likely sat there. "At least on four occasions, Truman [president from 1945-1953] came here," Thompson said. At Dodona, Marshall hosted other national and international dignitaries. Furnishings and memorabilia throughout the house are testaments of his worldwide influence, which became the Marshall's primary residence upon his 1951 retirement.
Marshall also found solitude in horseback riding. Though horses were not boarded at Dodona, during his days at Fort Myer he loved riding along the Potomac River. As chief of staff, there was always one standing appointment: an hour ride before breakfast. Thompson said, "Riding was his way of blowing off steam. We even have his riding boots in his bedroom closet. There is a photo of him on a horse with a note that reads, 'Fall 1941 Pre-Pearl Harbor.'" History has accounted for Marshall's whereabouts when the U.S. was attacked at Pearl Harbor on December 7, 1941. "He was definitely riding that morning," she said.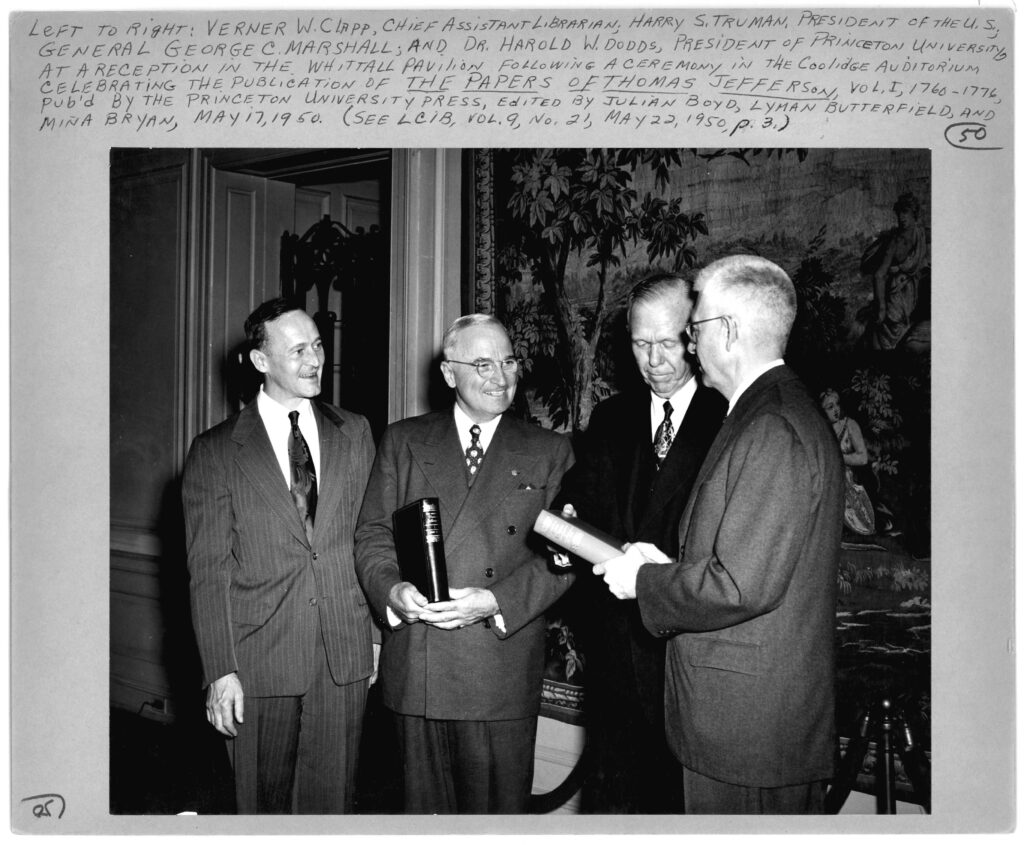 LEESBURG SPOTS VISITED BY MARSHALL
According to Marshall's orderly, Army Sgt. William J. Heffner, Marshall ate at Leesburg Restaurant (now Leesburg Diner) on South King Street often enough that a particular spot was called "The Power Table." Given his demeanor of humility, Thompson added, "Of course, Marshall would never have called it that."
He also ate at the Laurel Brigade Inn, now a law firm. The Marshalls had lunch there after church service at St. James' Episcopal Church on Cornwall Street. "We know he and Katherine went to the movies at Tally Ho Theater in town. Marshall also belonged to the Leesburg Rotary Club," Thompson said.
DODONA MANOR, POST GEORGE C. MARSHALL
When Marshall died in 1959, Katherine moved to their second home in Pinehurst, North Carolina, and deeded the property to her daughter, Molly Winn and her husband, Colonel James Winn. When Molly expressed a desire to sell Dodona in the early 1990s, Leesburg citizens stepped up under the leadership of Burr Powell Harrison, Jr. (1911- 2000) to ensure it did not fall into commercial hands. Molly lived in the home until she sold it in 1995 to the George C. Marshall Home Preservation Fund — later the George C. Marshall International Center — which engaged in a 10-year, $7 million restoration plan. On Veterans Day in 2005, Dodona Manor opened to the public as a museum and home to GCMIC.
Harrison — a Leesburg businessman who himself served under Marshall during World War II — was the mastermind of the restoration effort. For financial support, he also looked to European countries — the direct beneficiaries to Marshall's recovery plan — that contributed and pushed the restoration project forward. Basically, the Marshall Plan was the "great savior of Europe," Thompson said. (Harrison is also credited for founding the Piedmont Environmental Council in 1972 headquartered in Warrenton, Virginia.)
Thanks to local and international efforts to save Dodona Manor, GCMIC remains dedicated to translating Marshall's service through programming and events. His vision to support peacetime investments in Europe via the Marshall Plan — and his role in the global military alliance that defeated fascism in World War II — made him a crucial leader in the paramount moments of the 20th century.
About the naming of the house, Thompson said it was the Elys who named it Dodona Manor, which derives from an ancient Greek shrine in northwestern Greece. Presumably, trees were reputed to give oracles through the rustling of leaves. And since the Leesburg property had many oak trees, the Elys thought the Dodona name was fitting given the many white oaks on the property.
Dodona Manor — saved by the bell. Or was it the rustling of leaves? ML
This article first appeared in the September 2021 Issue.