Hunt Country had no shortage of gorgeous weddings in 2022. From a traditional Hindu ceremony at Goodstone Inn to a classic Hunt Country celebration at Stoke Farm, here are some of our favorites that are easy to love.
Nikita & James
Goodstone Inn & Restaurant, Middleburg, VA
6.2.22 – 6.4.22
Nikita and James celebrated their nuptials across two days with both a traditional Hindu ceremony followed by a Cinderella-inspired celebration complete with a baby blue dress. The couple shares, "Our two-day fusion wedding was a dream come true in every way possible! We hosted a traditional Hindu ceremony on the first day that allowed James and I to fully embrace my Indian background, while sharing all the cultural significance with our loved ones. … We couldn't have imagined a more magical time with our friends and family!"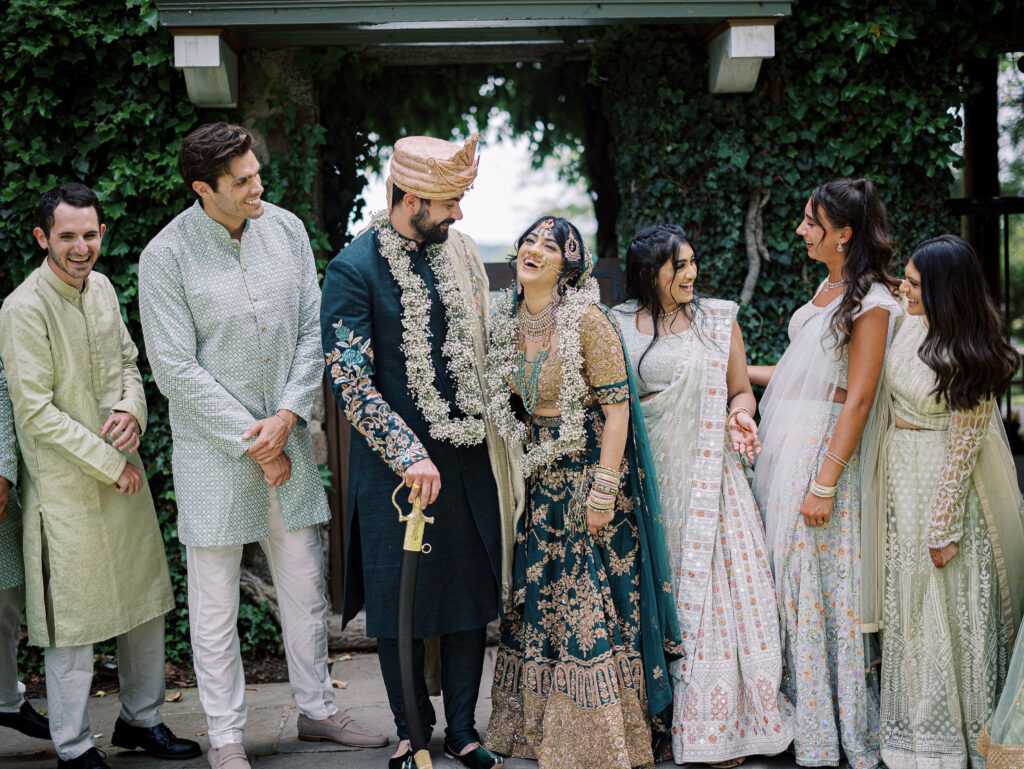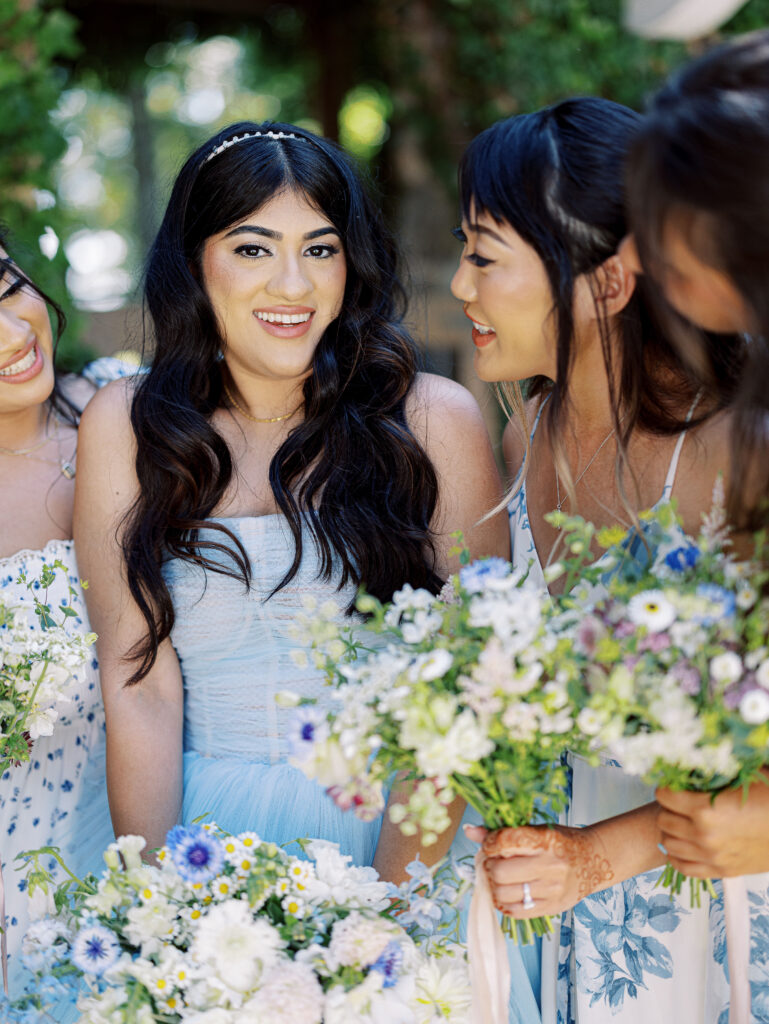 Vendors:
Venue & Catering: Goodstone Inn & Restaurant
Planning and Design: Cherry Blossom Weddings and Events
Photographer: Jordan Maunder Photography
Florist: Wild Fleurette Floral
Hair: Shannon Kappel and Maria Arsha
Makeup: Sara Mabrou
Officiant: Rakesh Pathak and Wedding Ceremonies by Jeff
Horse: Harmon's Carriages
Cake: Market Salamander
Henna Artist: Maria Arshad
Indian Attire: Custom Shyamal & Bhumika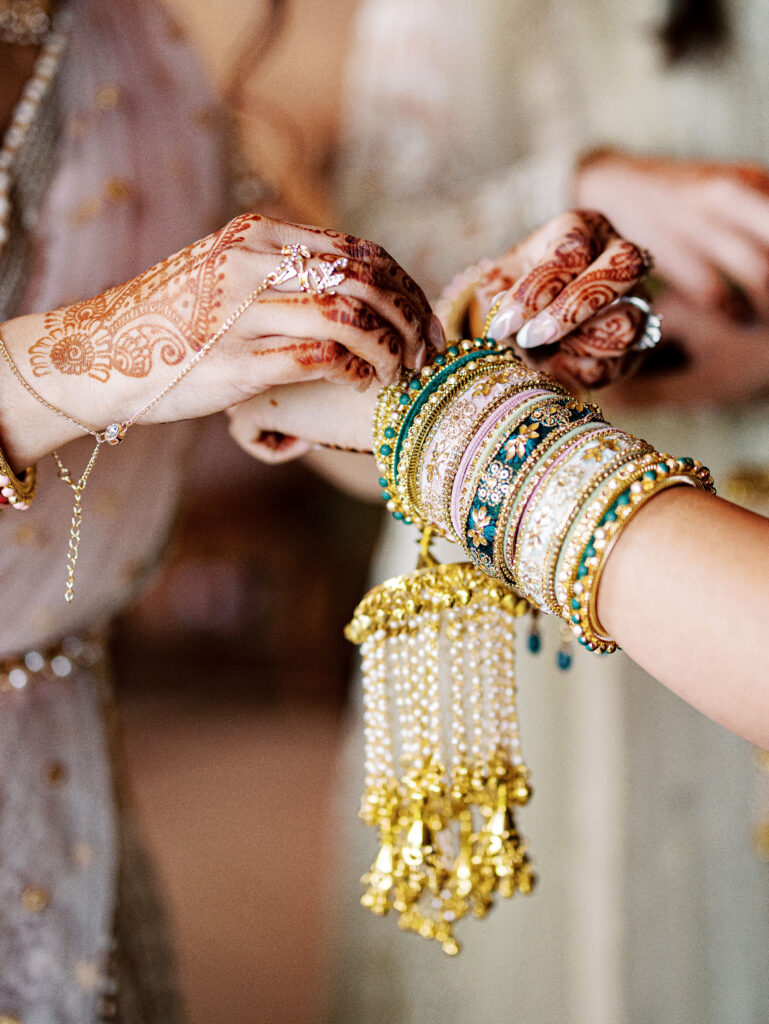 Morgan & Joseph
Red Fox Inn & Tavern, Middleburg, VA
6.18.22
Morgan and Joseph exchanged vows and hosted guests in the heart of Middleburg. Their ceremony was held at Emmanuel Episcopal Church and followed by a reception at the Red Fox Inn & Tavern. Morgan and Joseph share, "Our wedding perfectly married who we are as a couple and our love for Middleburg, the place where we grew most as a couple. So much credit is owed to our incredible planner, Kim Newton. We explained to Kim that we wanted the details to accentuate our incredibly beautiful venue, Red Fox, which to us is the epitome of Middleburg charm."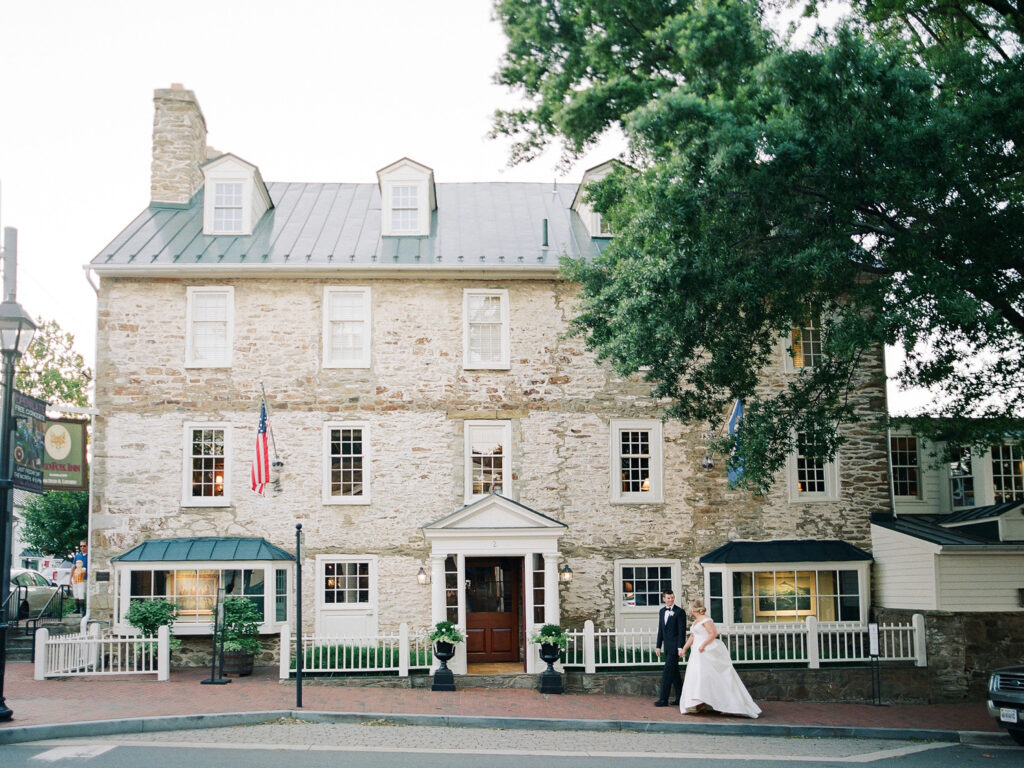 Vendors:
Venue: Red Fox Inn & Tavern
Planner: Kim Newton Weddings
Photographer: Vicki Grafton Photography
Florist: Floral & Bloom
Cake: Market Salamander's Jason Reeves
Rentals: Party Rental Ltd., White Glove Rentals, BBJ La Tavola
Tent: Sugarplum Tents
Band: Good Shot Judy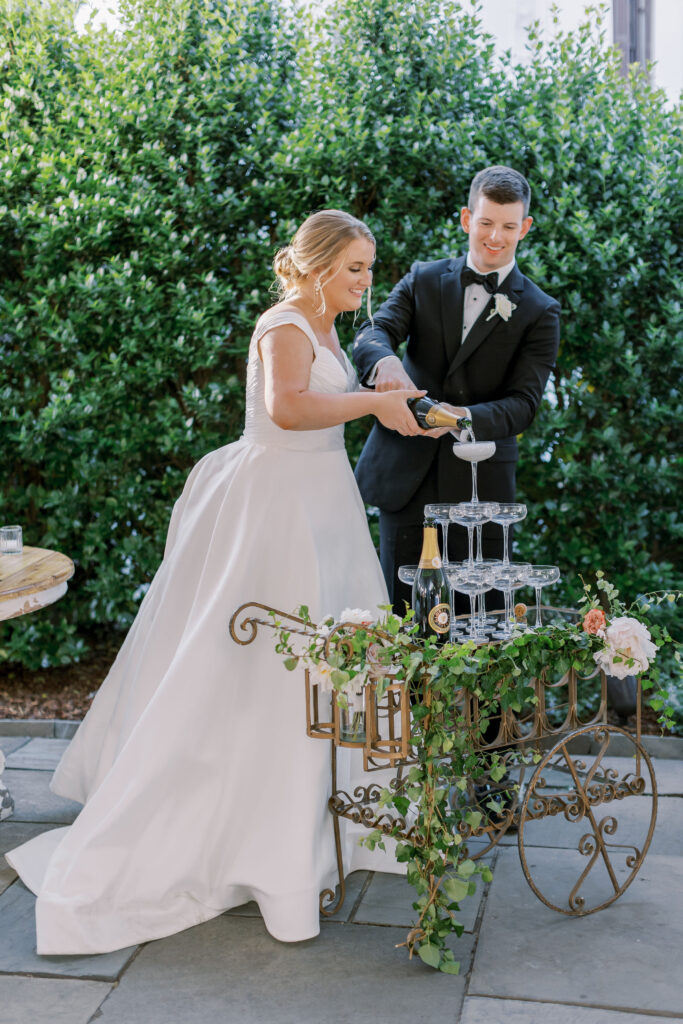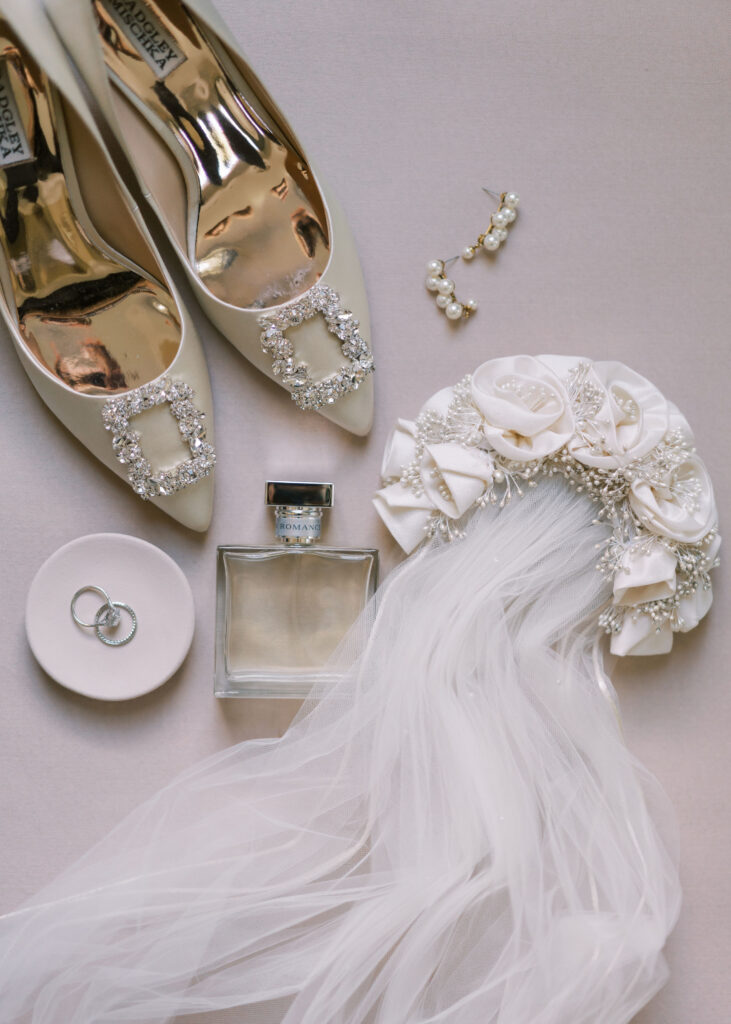 Emily & Micah
Rust Manor, Leesburg, VA
9.16.22
Emily and Micah's late summer celebration could best be described as "marvelous," with touches from the Marvel universe like the Infinity Gauntlet and Captain America socks, a glow stick send-off, and an abundance of love which is apparent just from the photos. Pops of dark green and pale gold added extra elegance to this stylish wedding weekend.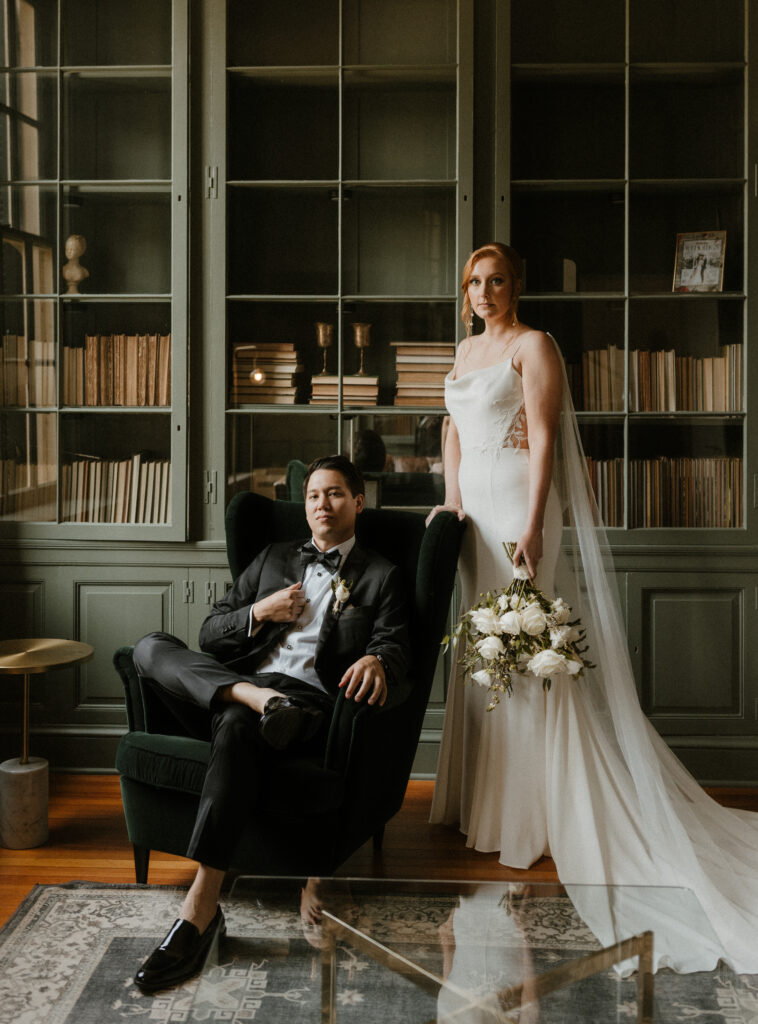 Vendors:
Venue: Rust Manor House
Wedding Coordinator: Meghan Farra
Photographer: Karis Marie Photography
Florist: Wander & Whimsy Floral
Hair & Makeup: Beauty by Aubrey
Cake: Honey Bee Pastries
DJ: Ian Lade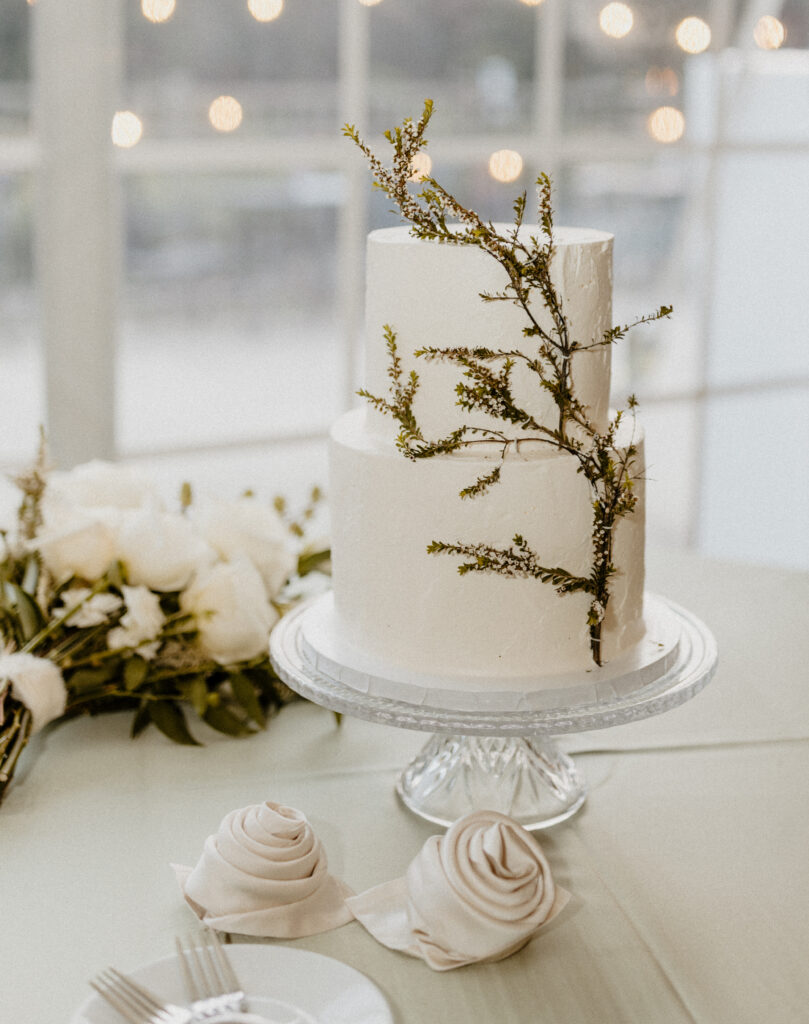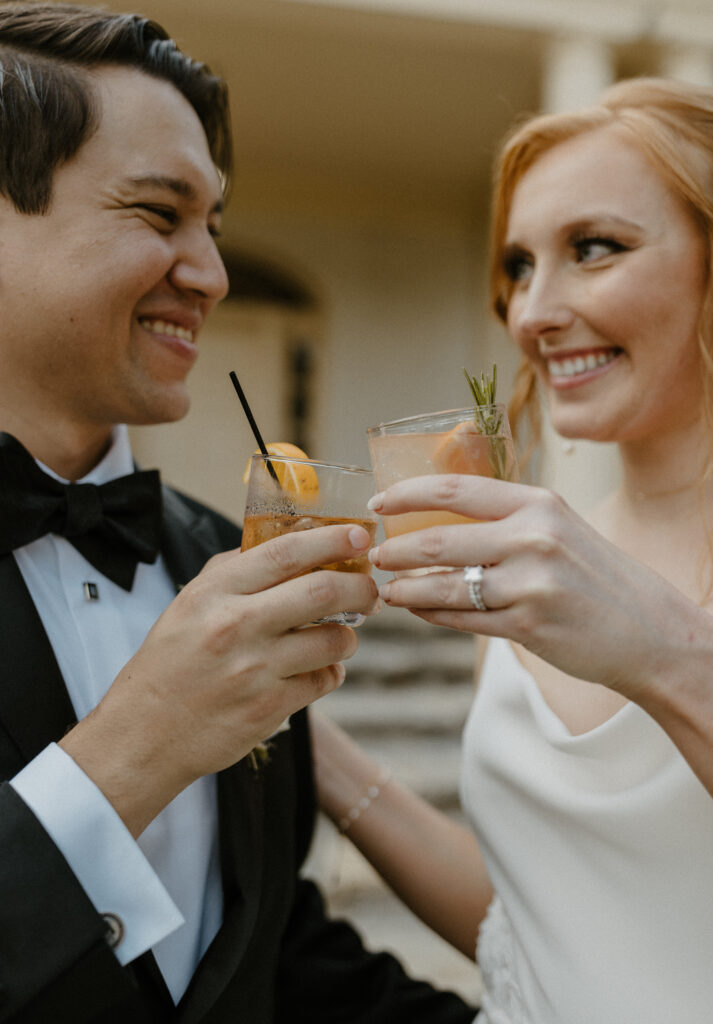 Kelly & Andrew
Stoke Farm, Middleburg, VA
9.17.22
Andrew and Kelly's Stoke Farm wedding is classic Middleburg with Hunt Country touches around every corner. When asked about his wedding day, Andrew says, "Two moments stand out to me when I think back to our wedding in the fall. The first was seeing Kelly walk through a pergola of wisteria down to the garden where our ceremony took place while a string trio played our favorite song. It was the exact scene that we had dreamed about for over seven years since we first came to Stoke Farm together.
And the second was when we were finishing up our dinner at the sweetheart table and looked out across the tables of guests. Not one person wasn't engaged in conversation with someone else, a lot of them [just] meeting for the first time, and it filled us with so much joy seeing everyone else laughing and smiling with each other."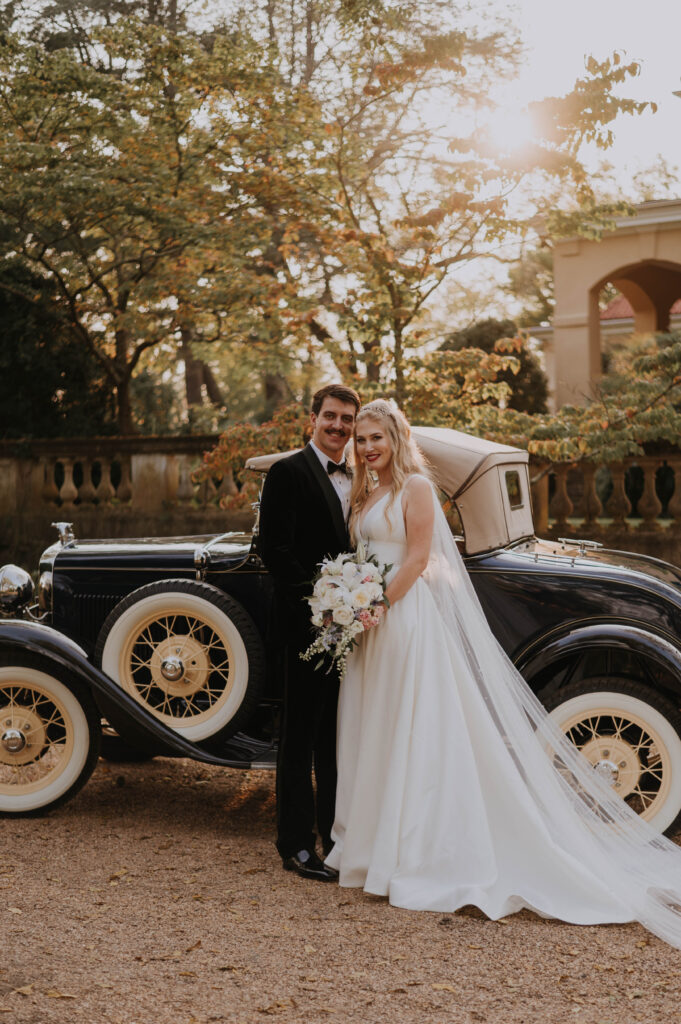 Vendors:
Venue: Stoke Farm
Catering: Bluewater Kitchen
Planner: Joy Suits
Photographer: Danielle Towle
Florist: Mini Rose Farm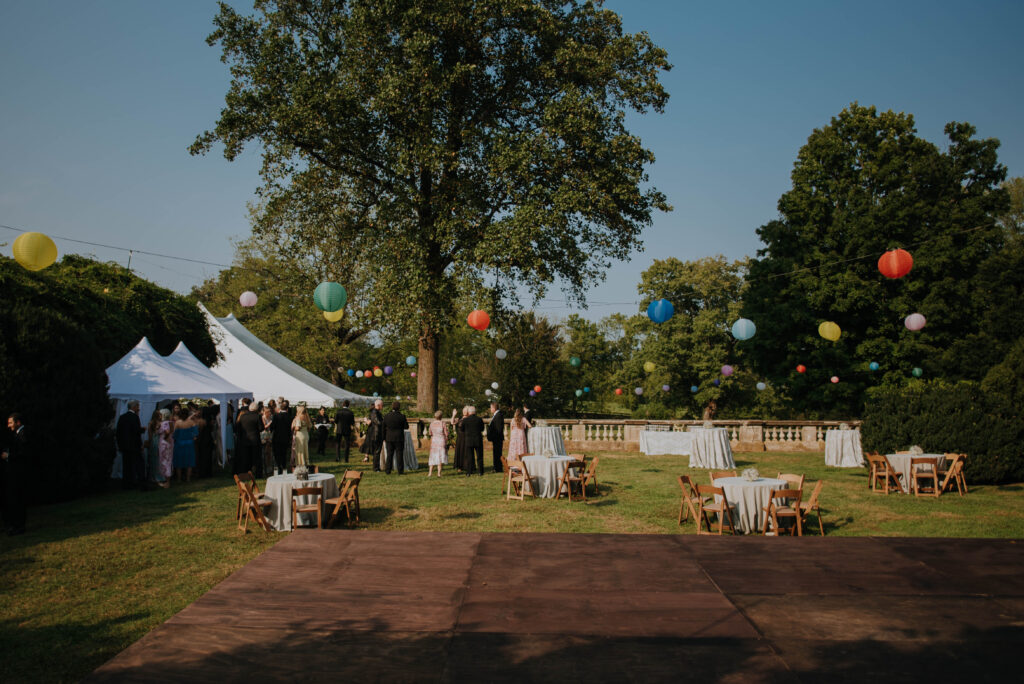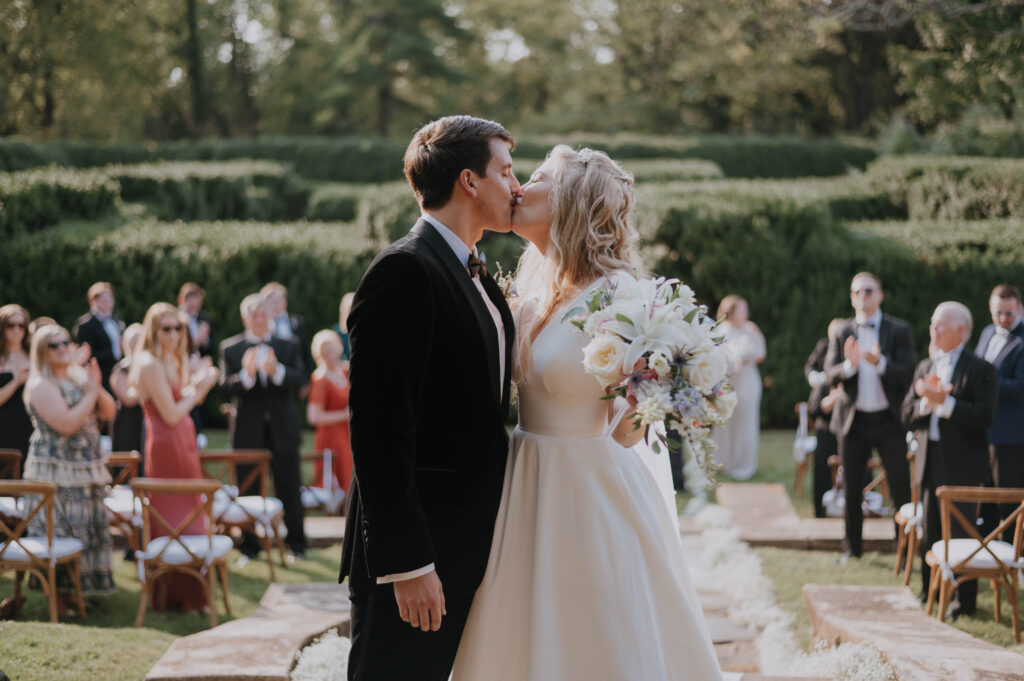 Ryann & Kevin
Mortgage Hall Estate and The Middleburg Barn, Middleburg, VA
10.14.22
Ryann and Kevin describe their wedding best, saying, "It was really important to us that our wedding was a true representation of the people that we are. We are proud to have showcased that in all of the details that we included on our big day. From our epic entrance, dancing on a cloud, a horse at cocktail hour, our late night speciality cocktail, a getaway car, and cold sparks, our wedding was a dream and we feel lucky that we were able to celebrate our special day at two of the best Middleburg venues, the Mortgage Hall Estate and The Middleburg Barn."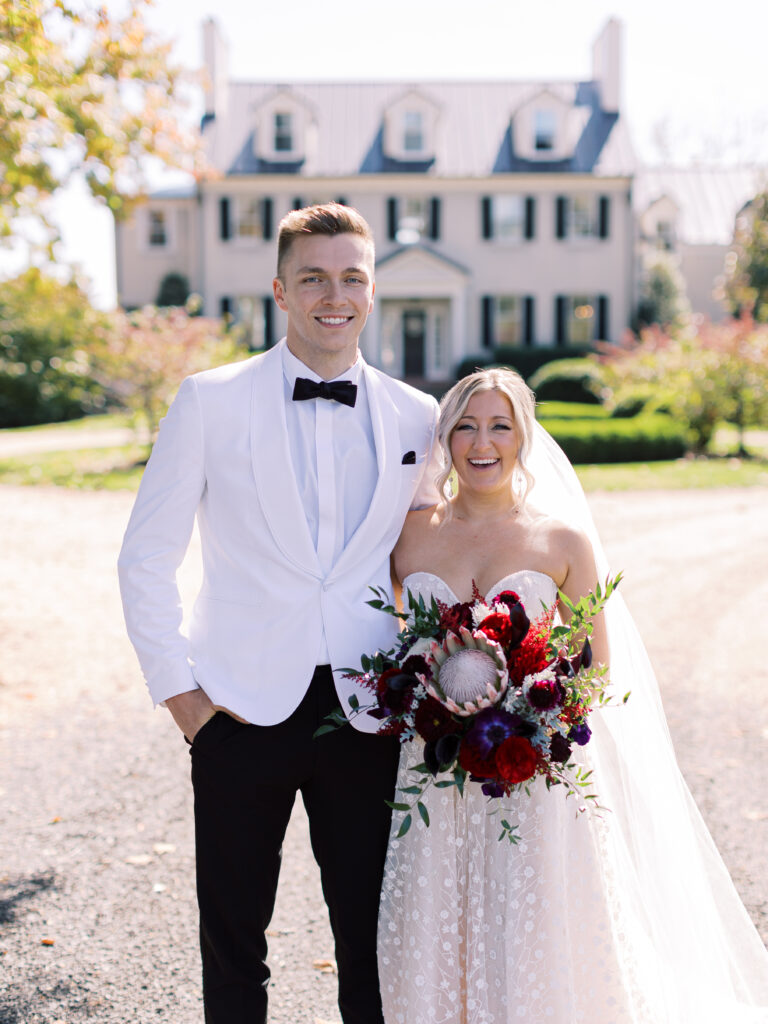 Vendors:
Venue: Mortgage Hall Estate and The Middleburg Barn
Catering: Main Event
Planner: Alyssa Carl from B.Mingled
Photographer: Kir Tuben
Florist: Lisa from Rosy Posy
Desserts: Simply Dessert 
DJ & Special Effects: John Howard from A2Z Music Factory
Hair: Nam Nguyen
Makeup: Kaytee Spanoghe
Tap Truck: Bubbles & Brews
Videographer: Michael Lemley
Stationary: Designs by Allison Rene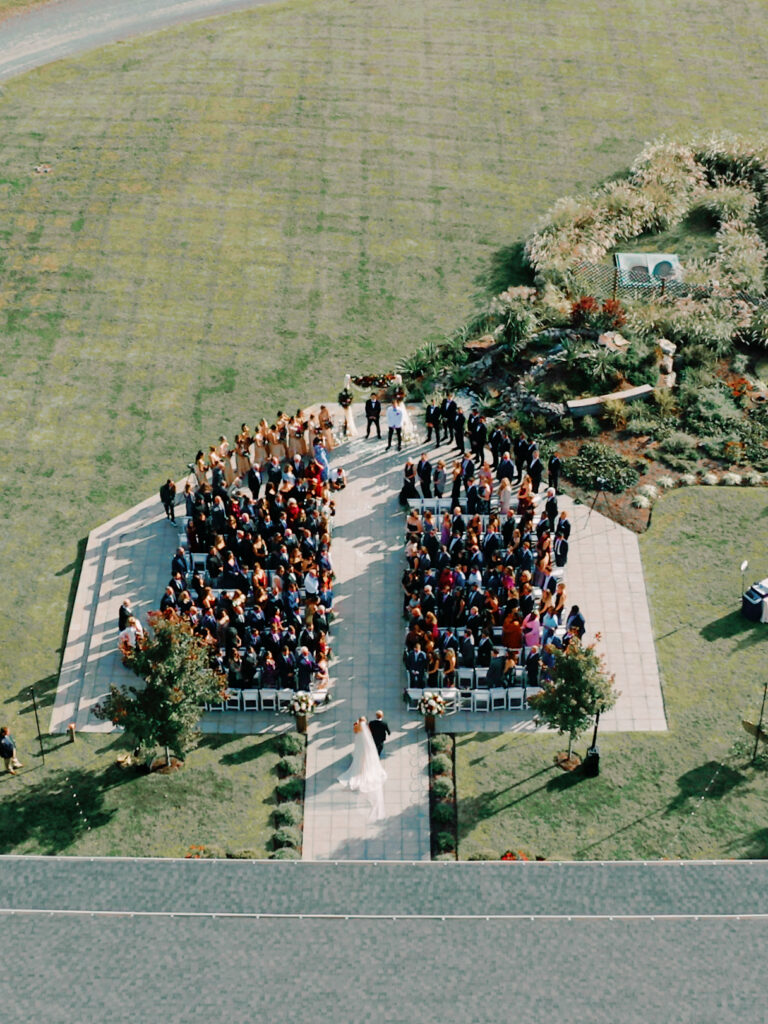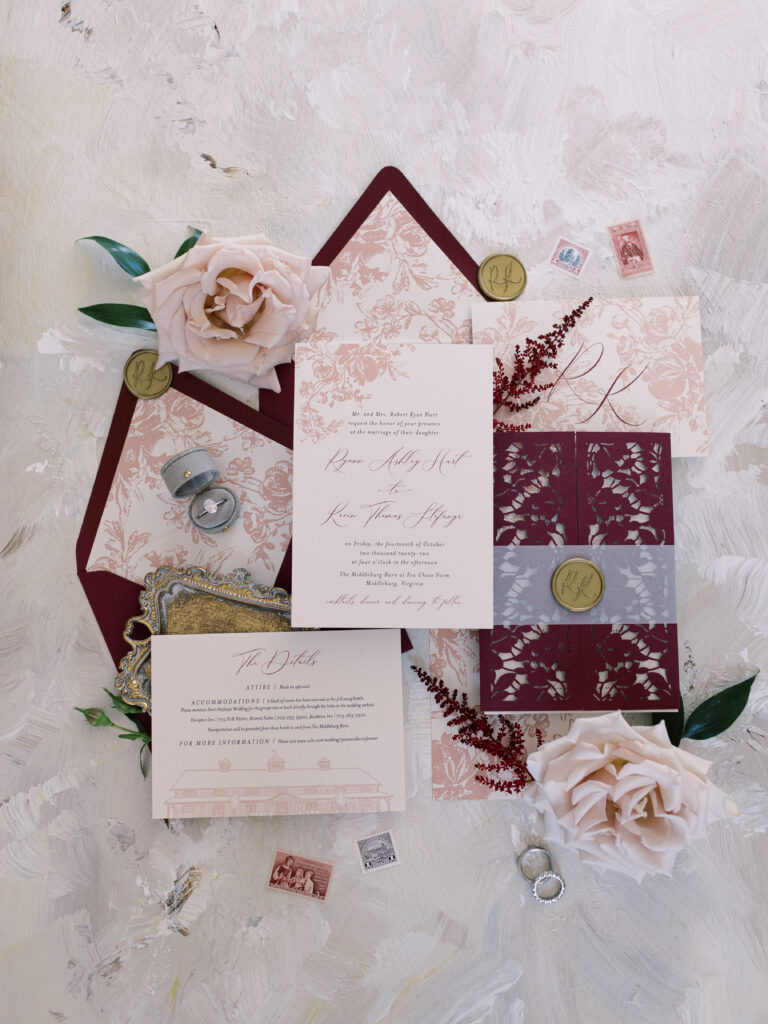 Jessica & Brandon
Great Marsh Estate, Bealeton, VA
10.23.22
For Jessica and Brandon, the color orange took center stage at their Great Marsh Estate wedding. The groom's suit, groomsmen's ties, pops of orange in the table settings, and the venue's fall foliage all added up to a very autumnal feel. The duo exchanged vows in front of friends and family on the sprawling lawn with the statuesque Manor House as the perfect backdrop to their big day.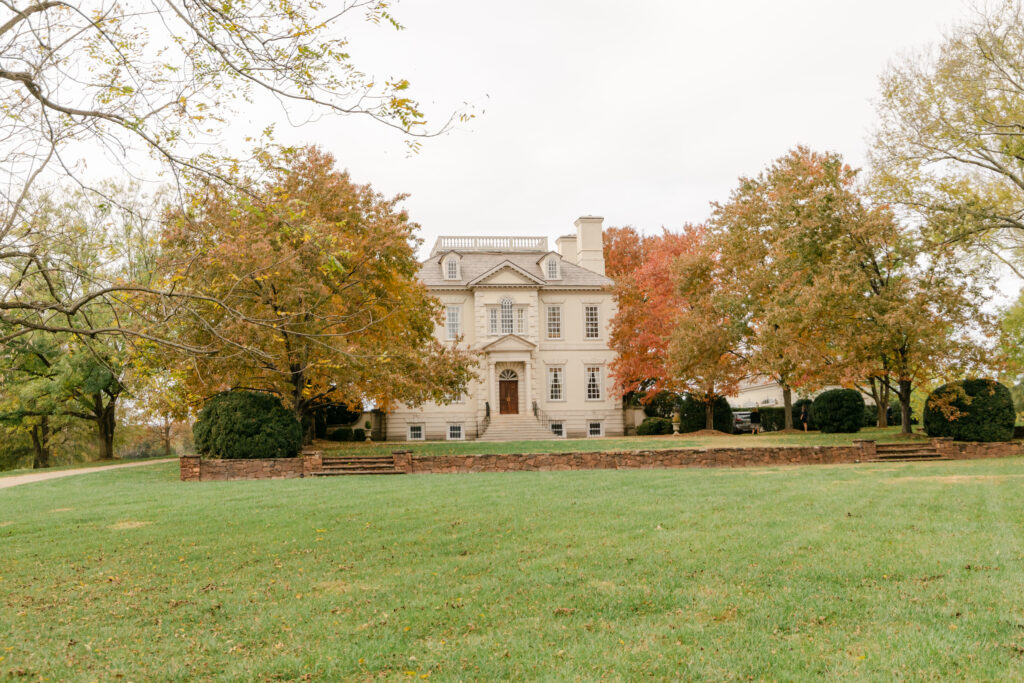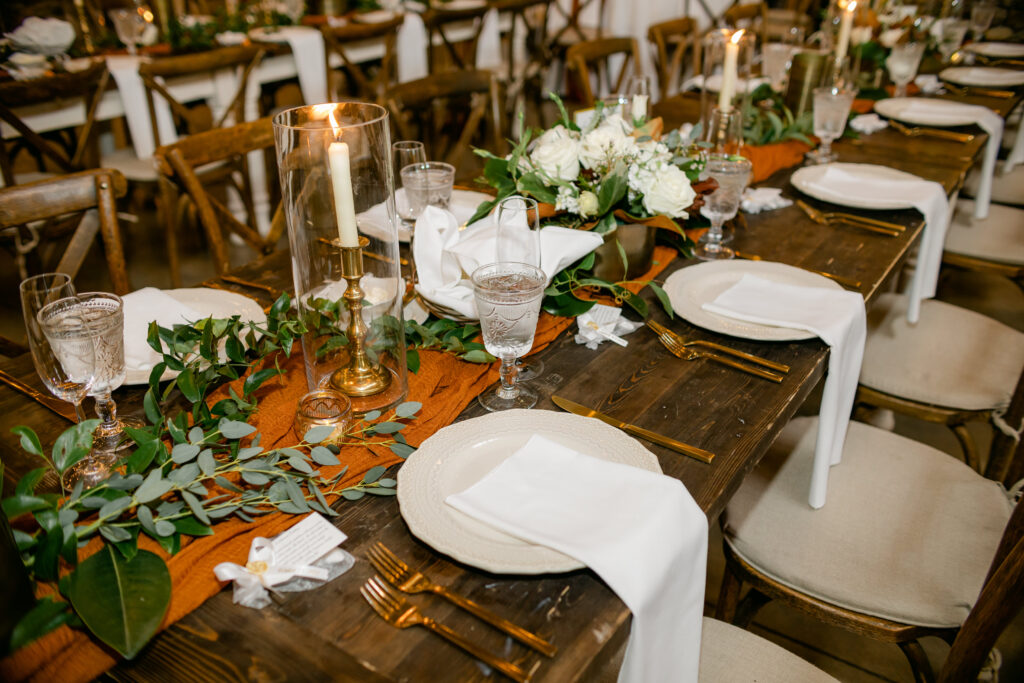 Vendors:
Venue: Great Marsh Estate
Catering: Serendipity Catering & Design
Planner: Vida Events
Photographer: Jennifer Gray Calcagno Photography (Second Shot under Victoria Heer Photography)
Florist: Sarena Floral Designs 
Hair & Makeup: Evergreen Beauty Makeup & Hair Design 
Desserts: Signature Sweets by Amanda
DJ: Repeatable DJ