Cakes by Marium Pivots Full Circle
Written by Chelsea Rose Moore | Photos by Brooke Silverman Photography  
Marium Caternolo wasn't expecting to become the region's "donut lady" during the COVID-19 lockdown. But because of a local Facebook group, a flexible business model, and irresistibly delicious donuts, she's grown her business into something far greater than she could have imagined.
Caternolo operates Cakes by Marium in Centreville, where she makes decadent wedding cakes, elaborate donut bars, cookies, and small-batch ice cream. While her past jobs have included pastry chef at the Ashby Inn, sous chef at Bluewater Kitchen, and pastry chef at Field & Main, she has been self-employed since June 2019.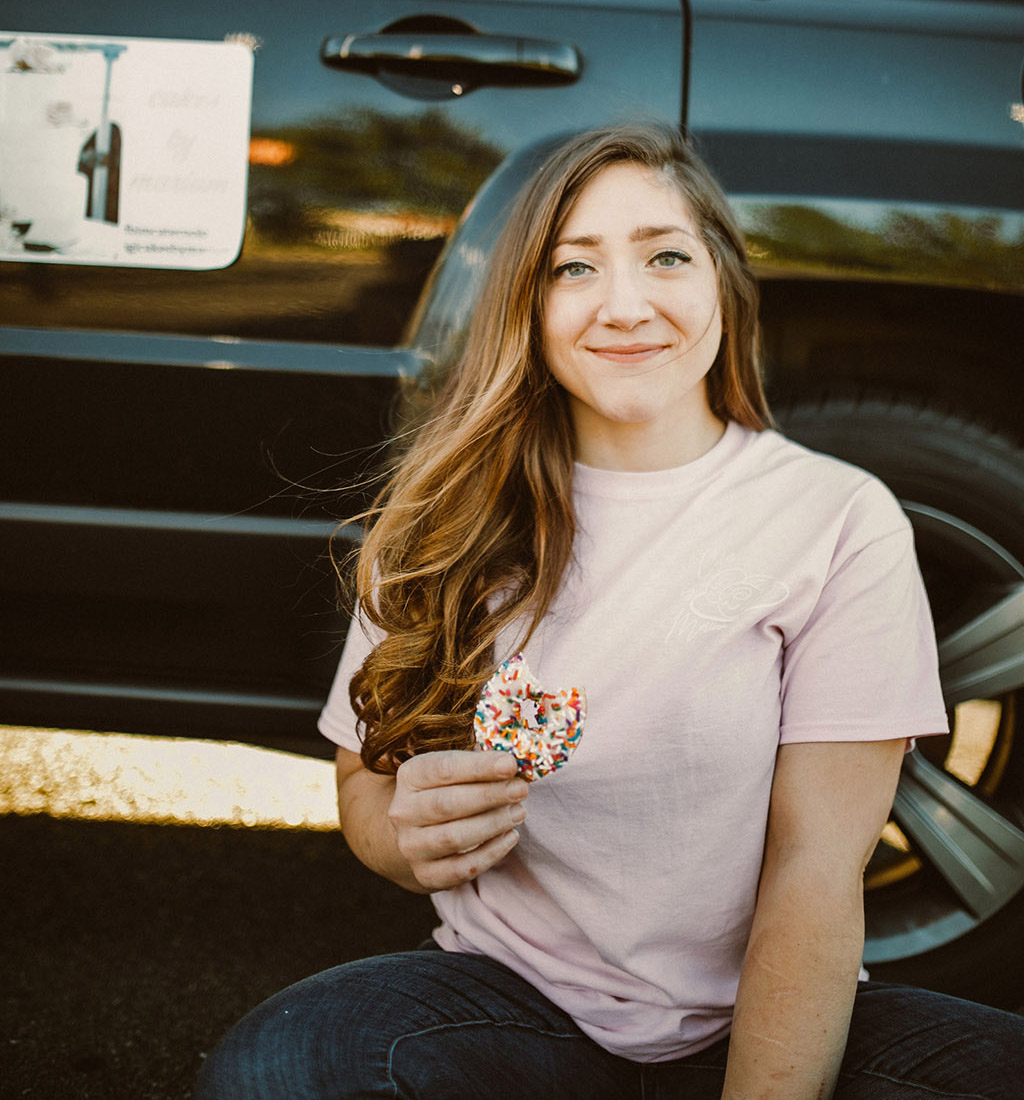 But in March, her business screeched to a halt due to the pandemic, with weddings postponed or canceled. Nervous about her financial future, she posted on Instagram to advertise her cookies and macarons. She received a few orders, but they were mostly from friends. She knew she had to do something different.
Then came an order from Leesburg for half a dozen donuts. To help offset the cost of gas, she hoped to find another order in Loudoun County. She decided to post in "The Real Ladies of Loudoun County" Facebook group and shared a picture of her donuts, along with her prices: $20 for a dozen, $10 for a half dozen, and free delivery.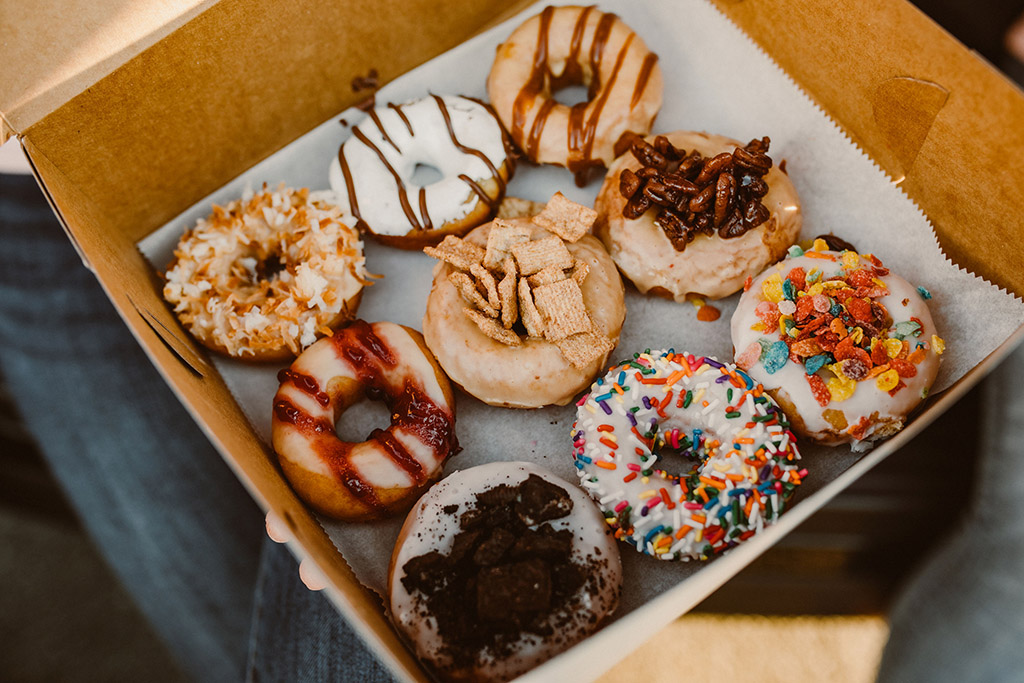 Within three hours, she'd received over $1,000 in her Venmo account. She was getting countless messages, and orders were coming through so fast she was struggling to keep up. She ended up with 150 orders over three days. To keep up with the demand, she slept a combined total of five hours over two nights. And the orders kept coming.
Overwhelmed, she reached out to a friend who'd been laid off because of coronavirus and showed her the orders and messages she was receiving. "She was like, 'This is insane! We need to figure out how to get through this weekend,'" Caternolo said. She began creating a streamlined process for ordering and catching up on messages.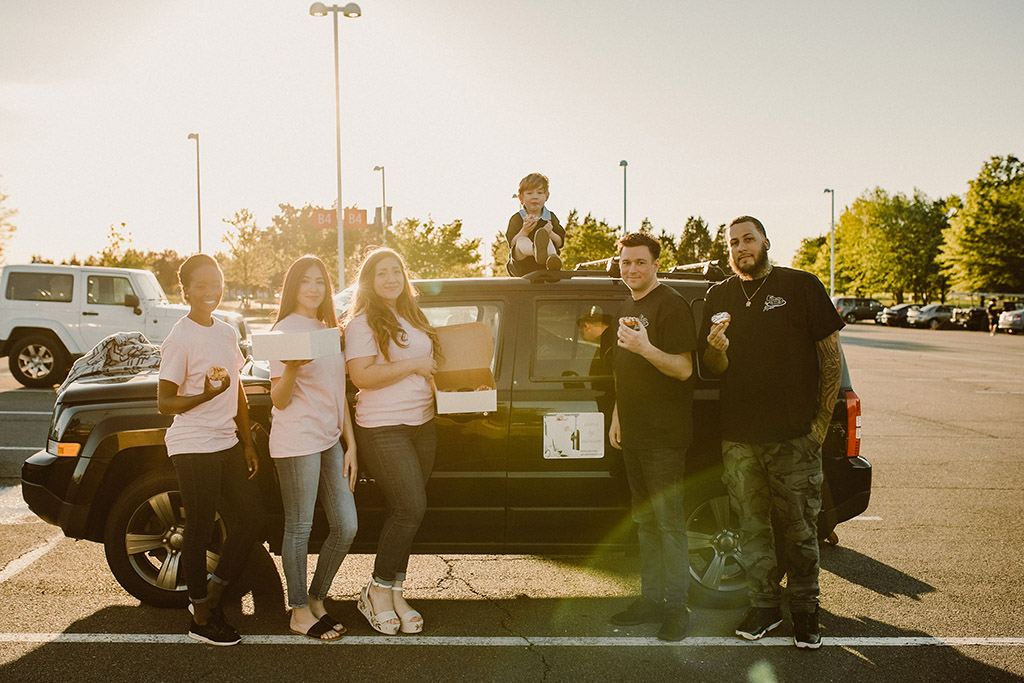 Soon, Caternolo needed more help. She asked another friend laid off from the coronavirus to help make deliveries. Then, she hired someone else to organize delivery logistics and develop driving routes. Then, someone else to help with packaging and social media. Almost overnight, they created a brand by building a website, making T-shirts, and crafting a pricing structure, ordering system, and menu. She planned a socially distant photoshoot with her team and used the images to build her brand across social media and her website.
With the exception of Caternolo and her drivers, the entire team was teleworking. "It was amazing to see the way we could play the social distancing thing and still grow a business," she said.
For her, the biggest game changer was going from a one-person business to employing people. "The feeling you get when you employ people is the most humbling feeling," she said. "These people believe in you. They show up every day to support your business. My friends have kids, and I was able to make sure they had food on the table. This was before the stimulus checks, before unemployment. I wouldn't be able to be here without my team. These are all my best friends, my closest people, and I was bringing them all together to do this."
Now, as lockdowns have eased, and the wedding industry has slowly ramped back up, Cakes by Marium is offering cakes, cupcakes, and ice cream. She plans to continue offering delivery, and for weddings, she offers a virtual drop-off tasting platter.
She says today her chaos level is "much lower," as her business has become more "well-seasoned" over the past few months.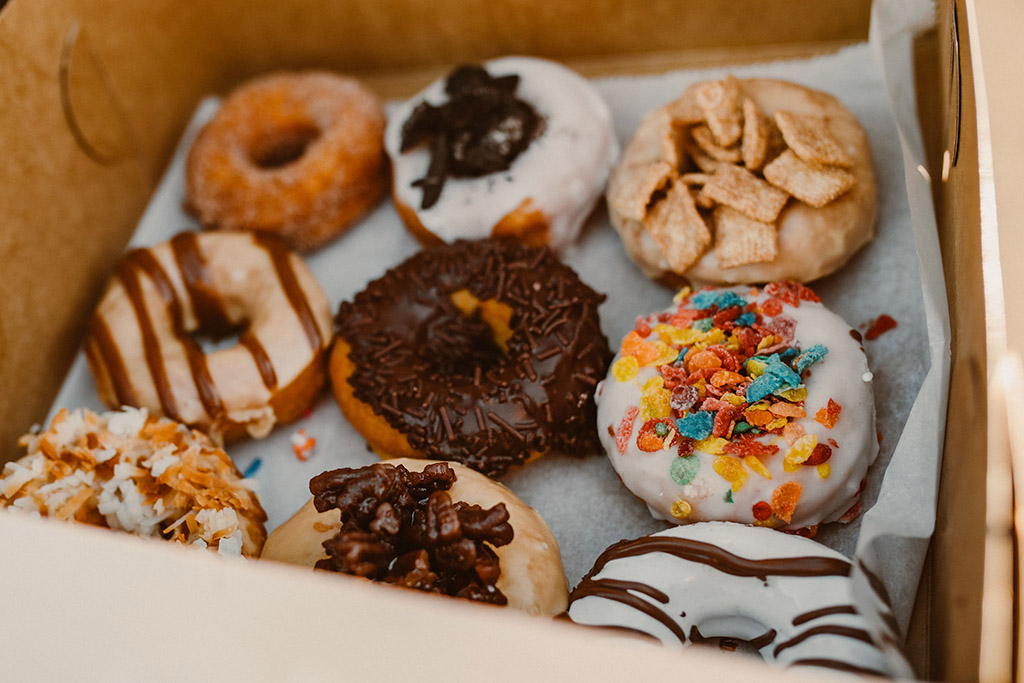 "What the public doesn't realize is if you choose to go with a small business, this person is thinking about your order when they lay in bed at night," she said. "They are thinking about you. They remember you. They know who you are. My orders keep me up at night. I don't just wake up in the morning and show up for my shift. When you are making something that has your name on the line, it has your stamp of quality."
A latchkey kid, Caternolo grew up eating canned food and dry goods. But even though she never cooked as a child, she applied for the Art Institute in Arlington and graduated with a degree in baking and pastry. She began working for a European-style bakery and "it felt so natural," she said. From there, she knew it was what she wanted to do with her life.
Her favorite part is working with and for other people. "When you do the same thing, every single day, it's easy to get lost in it," she said. "You wonder, 'Why am doing this?' But when you know you are making donuts for Debbie who just had a horrible day [or] when you know you are making something for a family member or a friend, it changes it entirely."
For the future, she's exploring the idea of a food truck, to serve up freshly fried donuts and ice cream at weddings. "I want the fun, laid-back stuff," she said. "Donuts make people happy. Cakes stress people out."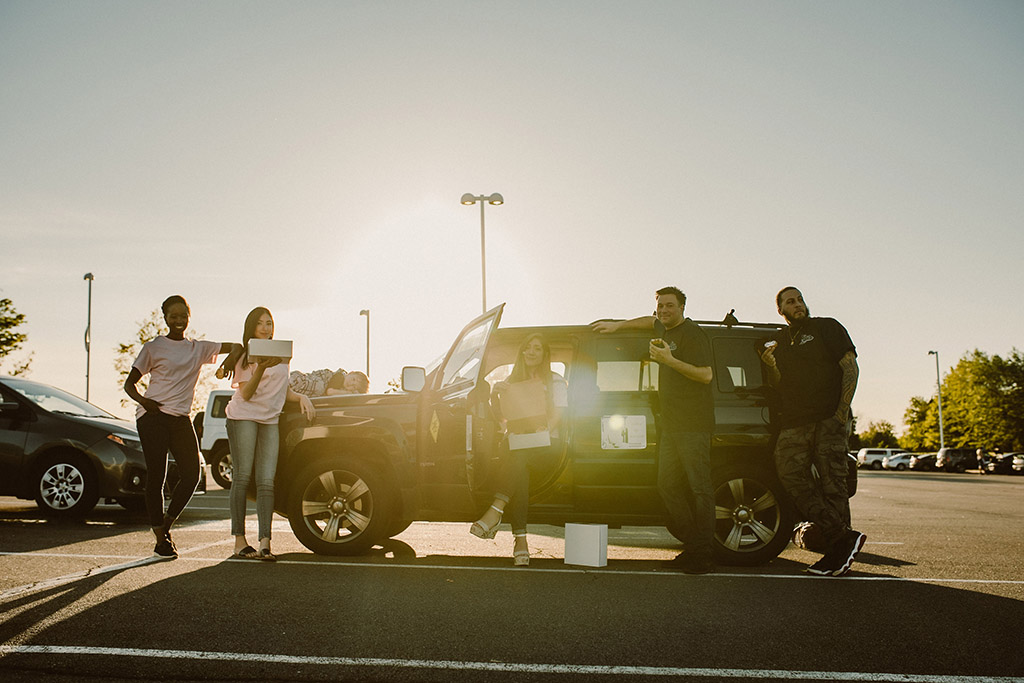 She recently served savory donuts at Rocket Frog Brewing Company in Sterling. Other potential plans include a donut pop-up at a retail space in Washington D.C. and a farmer's market stand.
Her team donated donuts to the Fairfax County Police Department, INOVA Fair Oaks, INOVA Alexandria, and firefighters and officers in Loudoun County, and gave coupon codes to essential workers. Her biggest takeaway from running a business during COVID-19? Include lots of "Plan Bs." ML
To see all dessert offerings or place an order from Cakes by Marium, visit cakesbymarium.net. Follow along on Facebook at "Cakes by Marium" (@mcaternolo) or Instagram @cakesbymarium.
This article first appeared in the July 2020 issue of Middleburg Life.