By Chelsea Rose Moore
Cold-pressed juice is having a moment, and juice lovers can unite around Greenheart Juice Shop's tasty drinks and raw foods. Greenheart founder Alicia Swanstrom is passionate about clean living, and her mission is to inspire others to live fully.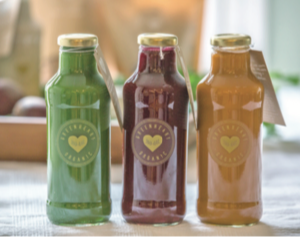 As a nutrient-dense alternative to traditional juicing, the cold-pressed process takes more time. Fruits and vegetables are ground slowly—with little to no heat generated from a spinning blade—allowing for higher levels of nutrients to be extracted from the produce. Greenheart focuses on making juices that are vegetable-based, low in sugar, and "therapeutic."
"I want people to feel invigorated from the juice,"
said Swanstrom.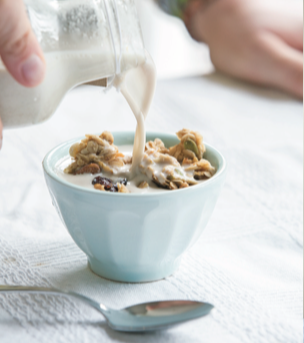 When she founded Greenheart in 2013, Swanstrom started by selling granola at her local farmer's market in Charlottesville, Virginia. She relocated to Loudoun County to be near family and began to fill the Washington, D.C., metro area with her products.
The year 2015 was huge for her. She made a splash in Washington, D.C.'s food world by expanding her line of cold-pressed juices and nut milks, introducing exciting new products (hello, cold-brew coffee!), and adding Diana Morales as a co-founder and co-owner.
The biggest news came when the Greenheart team opened a pop-up shop at Georgetown's Down Dog Yoga in March 2016. After completing a workout, patrons can grab a juice or healthy snack from the juice bar. Visit the Greenheart pop-up Wednesday through Sunday of each week and fall in love with the juices, bright space and sweet smiles of the Greenheart team.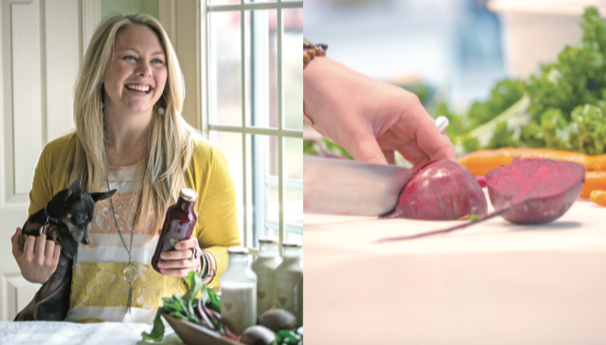 With the pop-up shop came expanded offerings, including chia seed puddings, salads and raw desserts. Greenheart added a charcoal lemonade, coconut milk, and both a superfood and pure nut milk line. They're focusing on adding medicinal herbs to their products to amp up health benefits. It doesn't stop there—the team has a list of other products they plan to roll out over the next year. To sustain their expanding business, they've added Katie Marshall as a co-owner and business developer.
Although Greenheart is enjoying their success, getting there wasn't easy.
Tragedy hit several years ago when Swanstrom's boyfriend Doug Green was deployed in
Afghanistan. Before leaving, he tattooed a green heart on his arm as a reminder of his relationship with Swanstrom and of the sweetness that home carried. Four months into his deployment, he was killed.
Losing Green changed Swanstrom's life and made her realize just how short life is. She made a commitment to focus on living more fully and set out to help others do the same. She quit her job in accounting, and Greenheart was born a few
years later.
The company name has two meanings—to Swanstrom, it serves as a tribute to Green and everything he taught her through his life and death. But to consumers, it's a representation of health and growth.
Swanstrom pursued jobs in accounting, journalism and health before settling on a career that put her in the place that had always felt like home: the kitchen. Cooking, for Swanstrom, is therapy, and chopping vegetables is a meditation. "What's so magical about cooking is you start with raw ingredients, create something you pour so much love into, and in turn, it nurtures you back," she said.
Find Greenheart at their pop-up location in Georgetown or at farmers markets in the DMV—Foggy Bottom FreshFarm, Ballston FreshFarm, USDA Farmers Market, H Street FreshFarm, Silver Spring FreshFarm, Cascades Farmers Market, Falls Church Farmers Market, and Leesburg Farmers Market. Greenheart products can also be purchased
at www.greenheartjuiceshop.com and picked up at a farmersmarket.
Greenheart's granola can be ordered through From the Farmer and delivered to your home.
Photo credit to Yetta Reid Photography