by Leonard Shapiro
As the morning mists rise at Great Meadow in The Plains, there will be Great Expectations.
Eight highly skilled polo players will canter onto the expansive and immaculately verdant field on Sunday, September 11, for the National Sporting Library & Museum's (NSLM) Sixth Annual Polo Classic.
Around the field, volunteers, guests, players and sponsors will gather for a day of thrilling competition, lilting bagpipes, dazzling fashions, fashionable tailgating and perhaps a mid-day luncheon and a sip or two of wine. A dedicated team has toiled for months to produce this world-class event that is the main fundraiser for the Middleburg-based NSLM.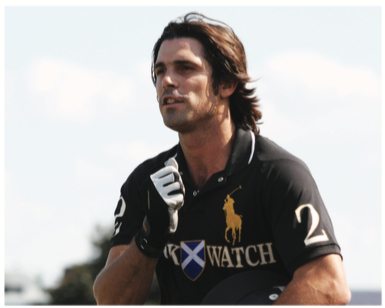 Juliana May, the chair of"Great Expectations," said more than 500 spectators are expected.
"It's being very well-received and with less than two months to go, it's gaining momentum," May said. "I began last September, and from day one, when I started reaching out to potential sponsors, my message was not necessarily about the polo. It was about the library and the museum. And the response has been telling."
May, with the help of her husband, Richard, has amassed a stellar list of individual and corporate sponsors. Many have purchased tables for a seated luncheon under a covered pavilion. May hopes to have at least 30 tables, with 10 seats each, and said there will be room for another 10-20. Hundreds more spectators are expected to tailgate around the field.
Manuel Johnson, chairman of the NSLM board, was effusive in his praise of May's efforts.
"She's done an incredible job," he said. "By pulling together all the sponsors, and with the efforts of the [NSLM] staff, we've been able, for the first time, to underwrite all our expenses and then some. And all the table sales, as well as significant amounts from the sponsors, add to the net profit."
The move to Great Meadow after the first five years at Llangollen in Upperville was made to "build on the success of previous polo events held at the Virginia International Polo Club," said Melanie Mathewes, executive director of the NSLM. "Great Meadow was the next logical step. This allows us to include a larger audience and provides additional opportunities for corporate sponsorships."
And why polo as the centerpiece of the NSLM's main fundraiser?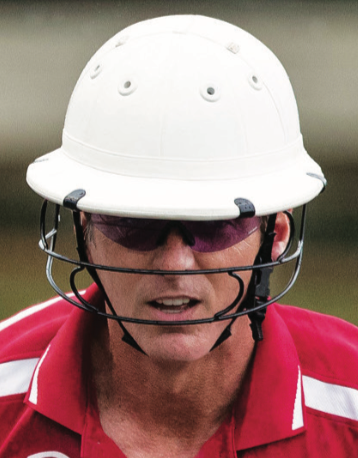 "It's a celebration of sporting culture and an opportunity for sporting enthusiasts to experience a very exciting part of the NSLM mission," Mathewes said. "Polo is a fantastic spectator sport for all ages and it's conducive to action-packed entertainment and sportsmanship. It's an enormously popular international sport where language and ponies know no barriers. We're particularly keen to attract the top women players and the collegiate polo players who we recognize are the players for the future."
Gates open at 10:30 a.m. with the first of two highly contested four-chukker matches, The Founders Cup, starting
at 11:30.
The players will not include Oliver Twist, David Copperfield, Nicholas Nickleby or even Charles Dickens but instead a British military team will take on a U.S. squad that is still being put together. John Gobin, director of polo for Great Meadow, is charged with fielding the teams and said he's hoping several more local players, including a few top women, will participate.
A standout player who's represented the U.S. in many international competitions, Gobin snared one of the most popular players in the world to compete. Heart-throb Argentinian Nacho Figueras, will captain one team in the afternoon Mars Cup.   Figueras is perhaps best known as the signature model for Ralph Lauren print and broadcasting advertising.
Said Gobin, "Around Christmas, you'll see him in about every third Ralph Lauren ad."
The other afternoon game captain is John Walsh, long-time host of TV shows "America's Most Wanted" and "The Hunt." Gobin will play with Walsh and David Greenhill, owner of Middleburg's Greenhill Vineyard and Winery, with a fourth player still to be determined.
"John Walsh tries at 100 percent and goes like hell," Gobin said. "He goes hard and definitely holds his own." After the champagne has been popped, the trophies presented and the tranquil light of afternoon settles, all those great expectations seem likely to be fulfilled.
(Italics courtesy of Charles Dickens, author of Great Expectations.)