The art of making really good bread
By Chelsea Rose Moore | Photos by Kate Headley and Rebekah Pizana
Take one bite of Melinda Friend's bread, and you'll find yourself transported to a European café. Her croissants are flaky, crispy, buttery — with just the right amount of filling. And her baguettes? Perfection.
For Friend and her family, freshly baked bread is a symbol of home. As a young girl, she was responsible for making the dessert each night, after her mom came home from her full-time job and made a large dinner for her family. Friend's passion for being in the kitchen was sparked by her mother and is a trait the two share.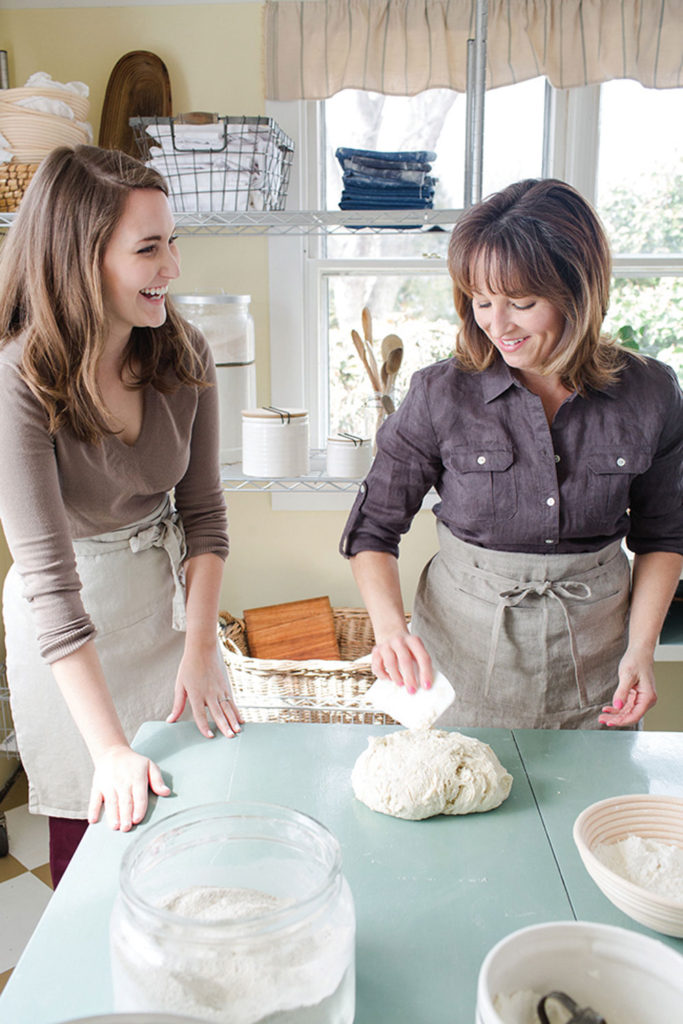 Her passion led her to create Knead and Know in 2013, so she could offer bread-making classes out of her home in Leesburg. Her offerings include Bread 101 and classes on making baguettes, croissants, babka, bagels, seeded country loaf and pizza.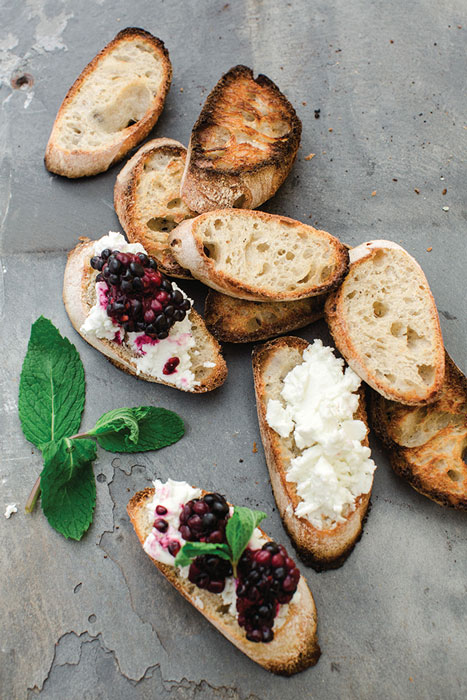 Classes are small and intimate, with four to six students per class. Students leave with baked bread, dough to replicate the process at home, and recipes to enjoy again and again. She recently heard from one student who has been baking ever since he first took a class at Knead and Know and will soon be quitting his job to study bread at Le Cordon Bleu in France.
She has many other students who are working their way through her class offerings. For her, the most rewarding part is watching a light go on in people's faces when they see what they've baked, realizing, "Wow, I can do this!"
A self-taught baker, her passion for bread-making was prompted out of necessity. Her kids loved bread, and she was unable to find high-quality bread for a reasonable price. "It's so difficult to buy good, well-made bread," she said. "There's a distinct difference [in quality] when you buy a loaf of bread."
She has noticed that a large majority of people have never tasted homemade bread and has discovered people with gluten intolerances can enjoy her bread without experiencing negative reactions. "When you allow the fermentation process to slow down, it breaks down the enzymes and allows our bodies to digest it more easily." Since mass producing food is a relatively new concept, her goal is to take bread back, pre-1900s, and "do it right."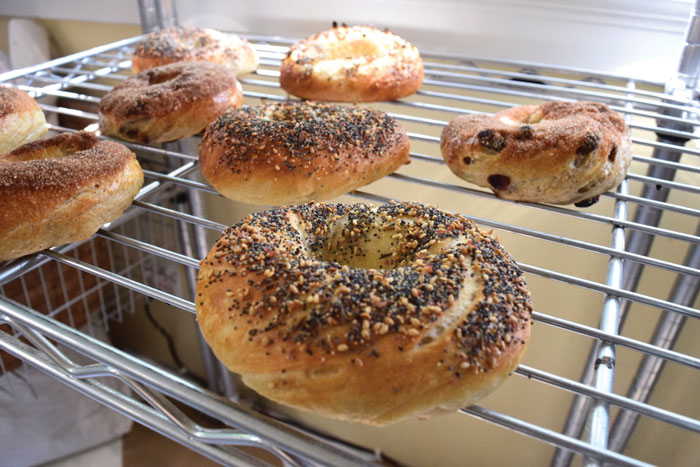 Using only ingredients found at local grocery stores, Friend's mission is to help people see how accessible bread-making is in everyday life. She believes well-made bread dresses up a meal. "You can have a mediocre pot of soup on a Wednesday night, but having a baguette in the freezer to pull out and heat up makes it more special."
Haven't baked bread before? You're starting in the right place. Set aside any pre-conceived ideas about how bread should be made and come simply with "a passion for wanting to eat something really good," she said.
-TIPS FOR BAKING REALLY GOOD BREAD – 
Bread is a fermented food. It benefits from a long, cold fermentation which allows for enzymes to be broken down, aiding in digestion.
Adding pre-fermented dough to your new dough adds flavor and helps prevent bread from staling.
Break the process down over days to minimize time in the kitchen.
Add ingredients to increase nutrition:
wheat germ, flax seeds, nuts, whole grain flours or high protein/fiber flours such as quinoa or chickpea.
Properly made breads freeze and refresh like they were just baked.
To learn more about her classes and see a complete calendar of offerings, visit
kneadandknow.com. ML