Written by Kaitlin Hill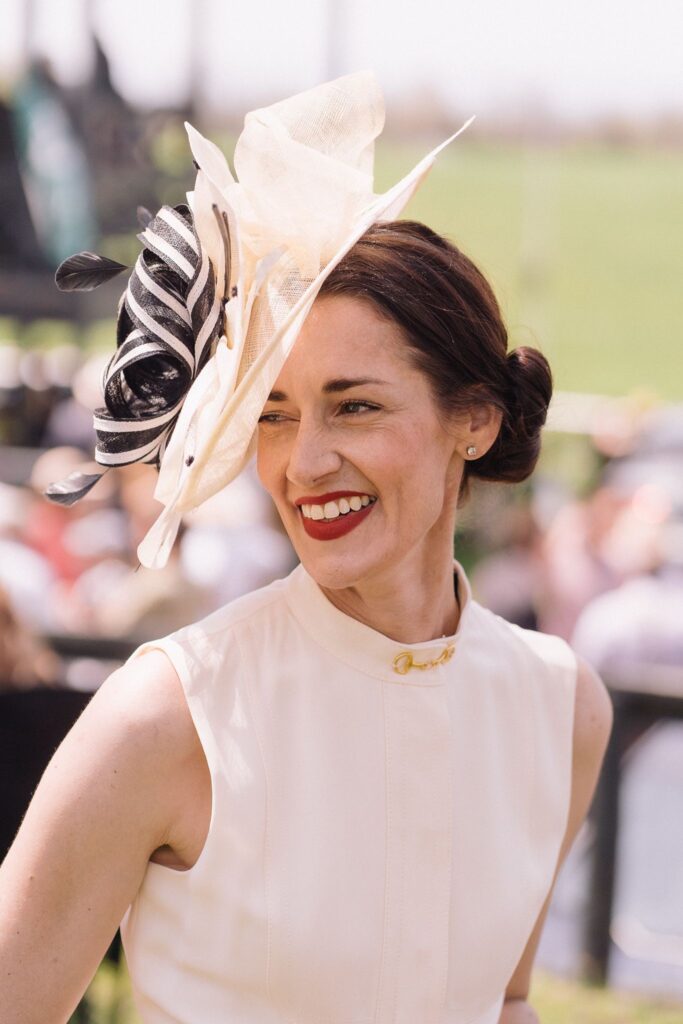 "I would so much rather be around horses," says equestrian artist Natalie Fox of how she spends her time. In April, she brought a selection of striking horse renderings to decorate a Middleburg Spring Races tailgate, showcasing how her art can have as much movement and excitement as what is happening on the track.
Her portfolio is a study in equestrian anatomy and athleticism with a uniquely Fox twist – the result of an early exposure to both horses and art.
For Fox, an artistic inclination was seemingly always in her blood. "My mom taught art for 35 years. My grandmother was an artist. My uncle is a painter. My other uncle was a painter. It runs through our family," Fox explains. She continues, "I was always surrounded by creativity. My mom always knew that's just who I was."
As for horses, she says, "My first encounter was my fifth birthday party. I had ponies at my birthday party." Silver and Sydney, the celebratory ponies, made such a positive impression on Fox that she would pursue a deeper understanding of and involvement with horses throughout her life. While at the Savannah College of Art and Design, Fox rode on the equestrian team and later sought a deeper understanding of horse anatomy Michigan State. She shares, "I studied horses at Michigan State in their Equine Management Program. I just wanted to be around horses up there too."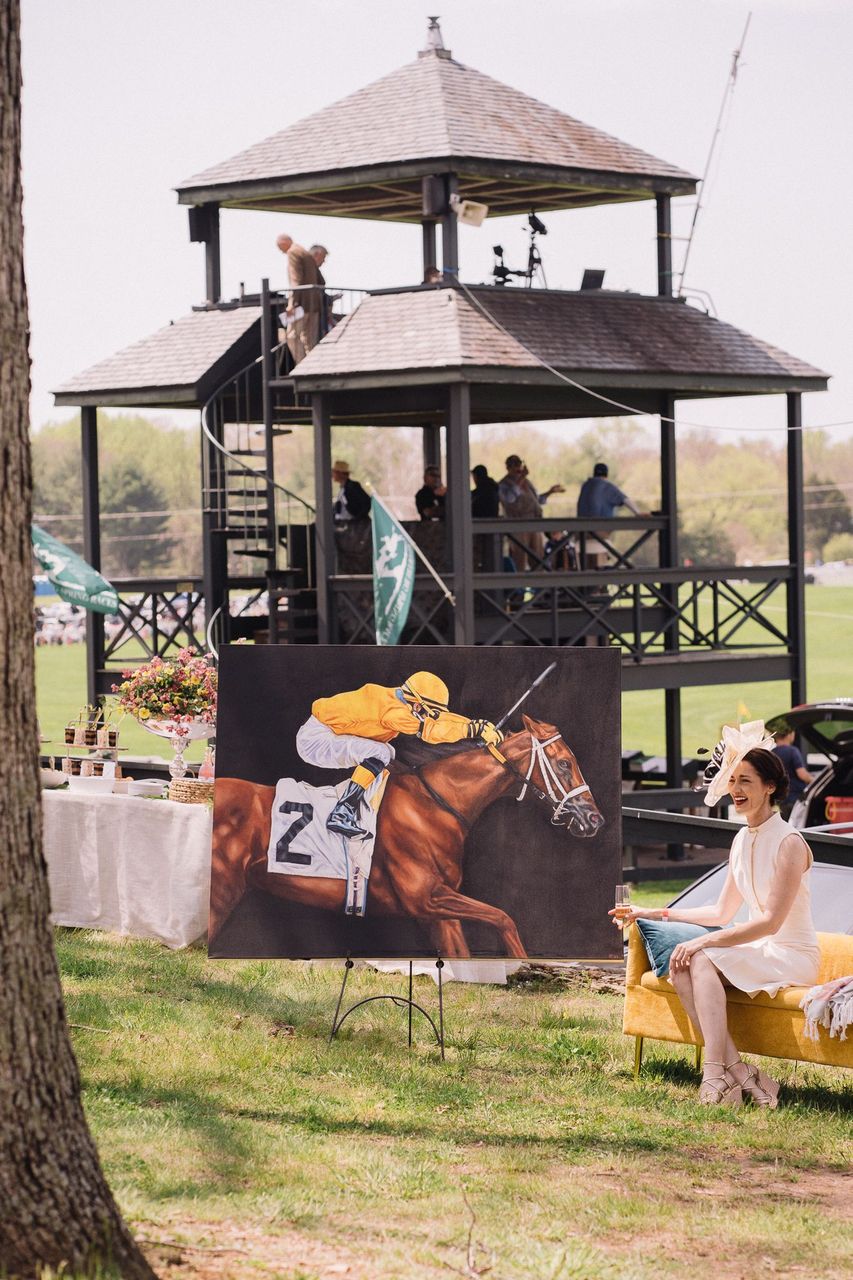 Though Fox had set a strong foundation for a life in equine art, her path to portfolio building could be described as winding. Following college, as a young mother, she wore many hats to provide for her daughters. She painted pictures of passersby's dogs, made and sold hot chocolate, built websites, baked and hand-painted homemade macarons, organized houses, and worked as a federal employee. "Oh, and I helped start a circus," she says with a small laugh. "I designed and made costumes, and I was a stilt walker." She continues, "I did anything to keep busy and to support my children. I was driven to make them happy, to survive, keep moving forward."
Circuitous as her career path may seem, she returned to painting, and of course, horses. "When I was first introduced to steeplechase racing, I was so inspired by the power of the horses and their athleticism and was compelled to recreate that through my painting." She continues, "I've also been inspired by the beauty of Virginia Hunt Country my entire life. And it just poured out of me into what it is now." She finishes, "I gained so much equine experience riding them, studying their anatomy, and physiology. It became such an important part of who I am."
And it shows. Her renditions of gracefully galloping horses mounted by jockeys in jewel-toned silks reveal a deep understanding of how horses and the sport work. She says, "The thing I love about painting horses is their musculature, and the shine and shadows. It's just so powerful." And whether she sets the subject of her paintings to black backgrounds or includes the green-hued landscapes, her horses and their riders have the effect of jumping off the canvas.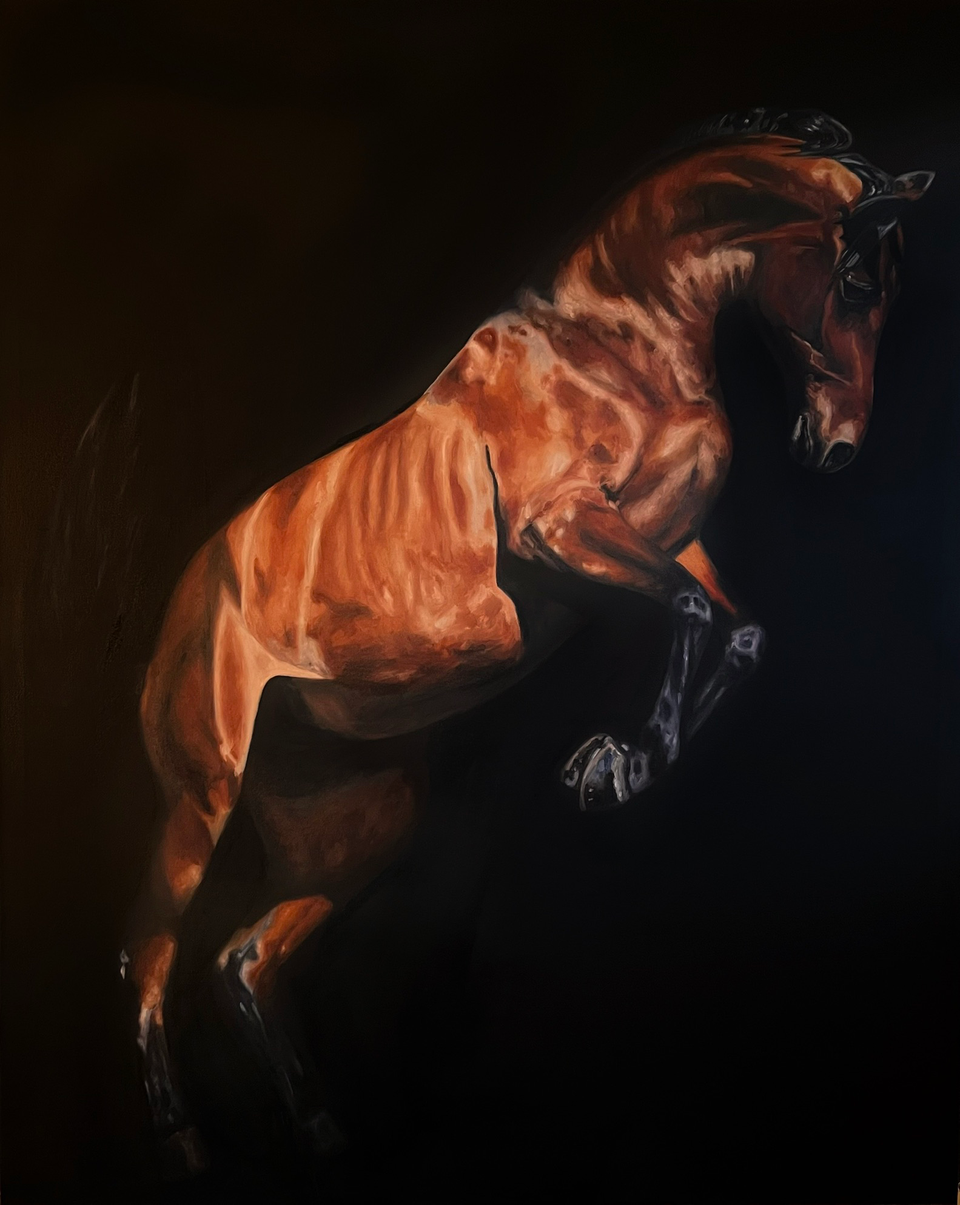 Somewhere between paintbrush and paddock, you'll find Fox in her happy place where she feels confident in her career and comfortable with the yet-to-be-revealed path forward. In June, she is planning a joint exhibit with Barbara Sharp with more details coming soon, but beyond that she is just excited for the ride. She ponders, "Where is this going to go? And that's part of what is so exciting. Every day I wake up, and I think, 'What am I going to paint?' or 'I can't wait to see how this turns out.' Or someone will call and be interested in my work, or I'll have a new project I really want to work on. That's what makes this so cool." She finishes, "The desire to create and to learn and to grow is what keeps me kicking on." ML

This article first appeared in the May 2022 Issue.