LoudounGo Marketplace Brings Farm to Table to the Digital World
Written by Shayda Windle | Courtesy photos by LoudounGo 
If you're looking for a farm-to-table experience delivered right to your doorstep, look no further than LoudounGo Marketplace. The online farmer's market is the brainchild of local Loudoun County residents, Luke Baldwin and Jack Clark, whose passion for preserving Loudoun's agritourism industry was the catalyst for launching the platform into a full-blown marketplace last year.
It's no secret that agritourism has been on the rise in Loudoun County. In 2018 alone, a study by the Institute for Service Research reported an astounding 1.2 million guests traveled to the area to experience the agritourism here, generating a total economic impact of $413.6 million. The report showed another exciting statistic — 40 percent of those people traveled from outside the region. Suppose the economy continues to move in the right direction. In that case, those numbers will only be increasing as venues continue opening up and we settle into a new post-pandemic world of travel and tourism.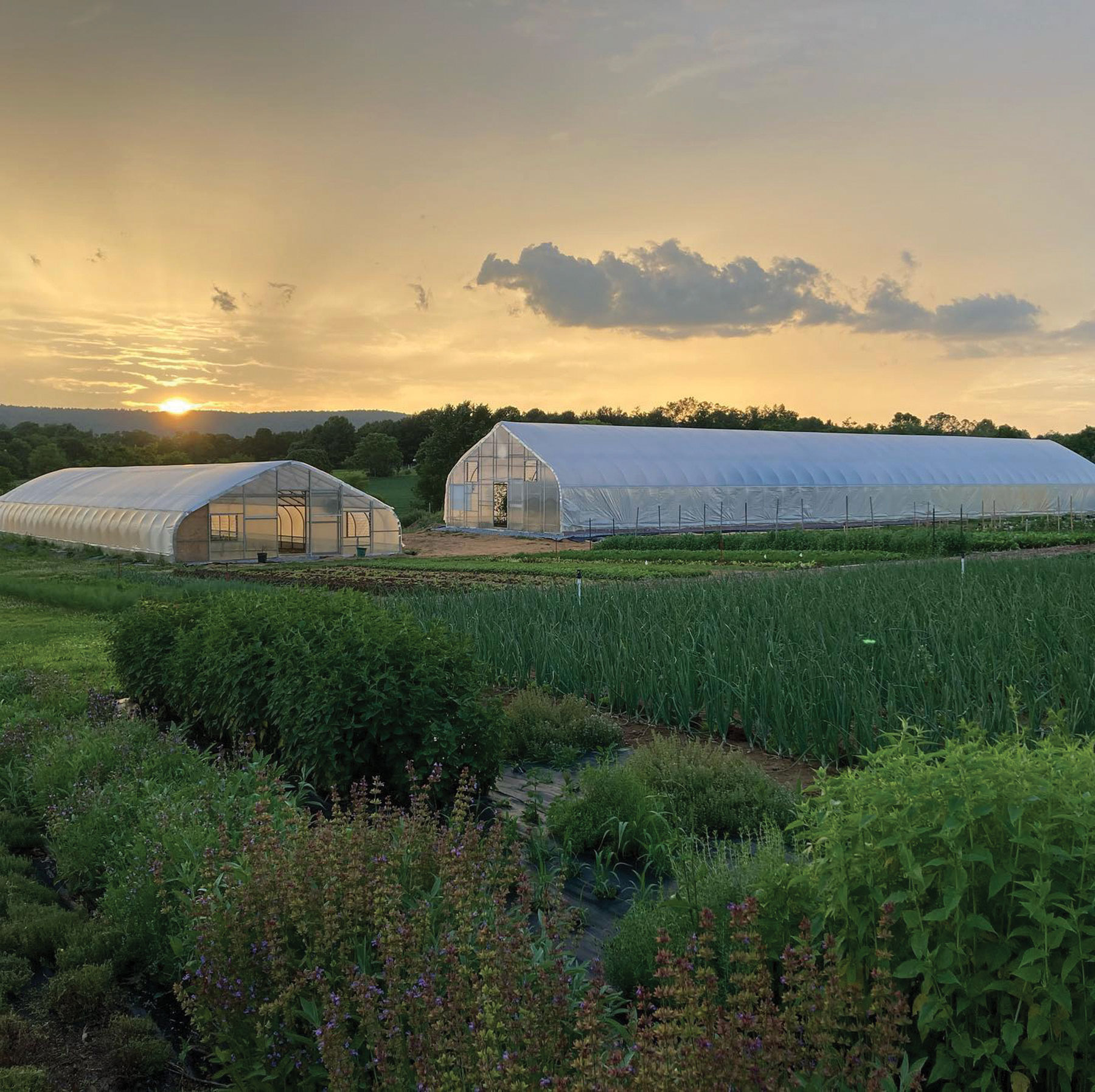 Root and Marrow Farm after a long day's work.
According to the study, agritourism is defined as any activity on a farm allowing members of the public to enjoy rural activities, including farming, wineries and breweries, cultural and harvest-your-own events. This past year, agritourism has both increased and pivoted, as we've seen small business owners and farmers shift their business models to offer goods and services online, for curbside pickup, through delivery, and more.
Baldwin's vision for the LoudounGo Marketplace has always been to preserve what makes Loudoun County so special "by allowing locals, tourists, and visitors alike to discover Loudoun's hardworking business owners who are responsible for creating Virginia's 'must-see' destination as D.C.'s historic wine country," he says in a recent interview. "Through the LoudounGo Marketplace, those outside our county can experience
locally-grown produce, locally-raised meat, and many other Farm-to-Door™ products through delivery to anyone within a 100-mile radius of our region."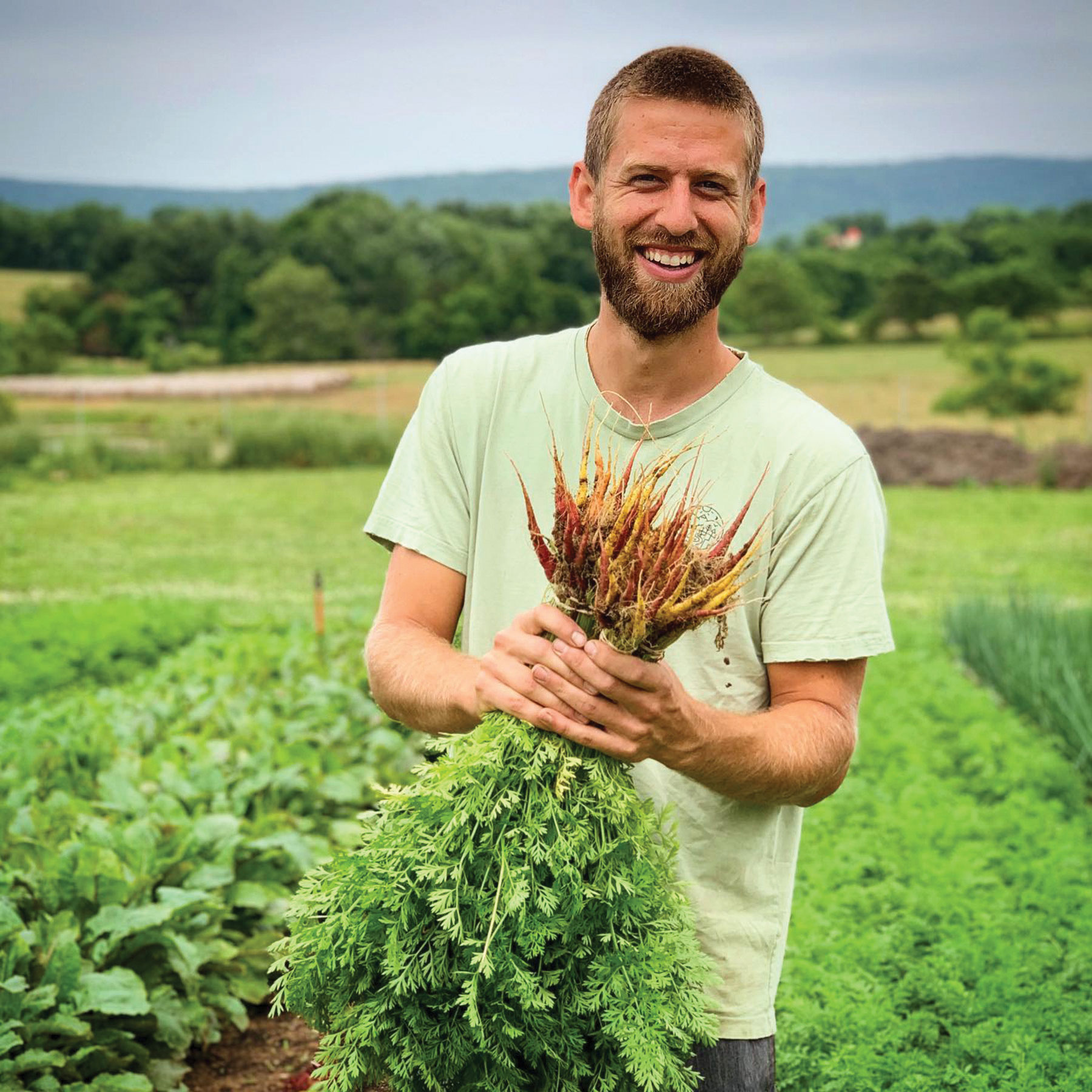 Harvesting carrots at Root and Marrow.
The process for buying on LoudounGo is straightforward. Buyers search by their favorite product or business and add their selections to their cart. They then choose whether they'd like their purchase to be delivered or prefer local pickup at ChefScape in Leesburg, both of which are offered every Saturday. Customers can use the marketplace to plan weekly meals, plan a party, send a gift to family or friends, or buy a gift card for themselves or someone they know.
The newest offerings to the LoudounGo Marketplace include weekly Community Supported Agriculture products delivered right to your door from CSA's David Lay Farms and Root and Marrow Farms. Each farm offers different products, program lengths, and delivery day options. Through David Lay Farms, a CSA that provides local vegetables to Loudoun restaurants, customers can sign up for a 12-week membership. The subscription gives customers half a bushel of fresh fruits and vegetables selected from what's being picked each week. For example, during the early part of the growing season, customers receive produce like lettuce, broccoli, carrots, turnips, and other available vegetables during this period. Different types of produce may be substituted for these, depending on the weather.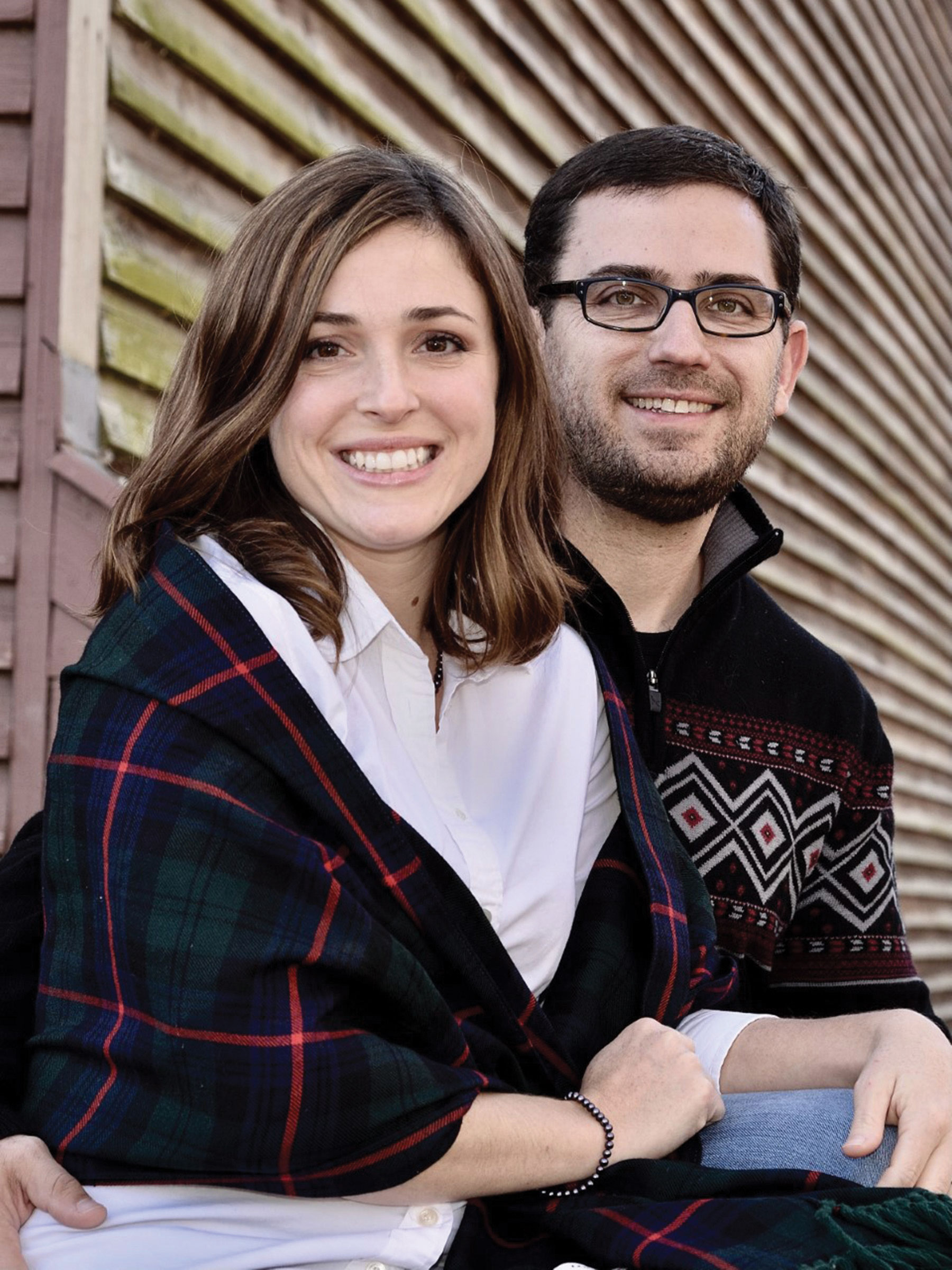 Co-Owner/CEO of LoudounGo and LoudounStay, Luke Baldwin and his wife, Ardelle.
Through the Root and Marrow Harvest Club Membership, customers sign up for a 20-week subscription to be delivered to their door or picked up at ChefScape in Leesburg. Vegetables are hand-selected each week when they're at their peak. Customers can expect to receive a box filled with popular items that can be used in everyday salads and meals throughout the week. This new offering not only allows locals and tourists to experience the exquisite produce from local farms, but it also allows them to shop online, spending half the amount in usual delivery fees.
Since its beginning, LoudounGo's mission has been to serve, preserve, and compliment the agritourism industry in Loudoun County. They are doing just that through their online farmer's market and other avenues like their sister company, LoudounStay, an organization "built to help bolster Loudoun County's economic growth, while preserving the integrity, heritage, and land here," Baldwin says.
Through the LoudounStay platform, tourists or locals looking for a Loudoun County agritourism experience can book weddings, private parties, and corporate offsites at historic venues like Shiloh Manor Farm and The Restaurant at Patowmack Farm.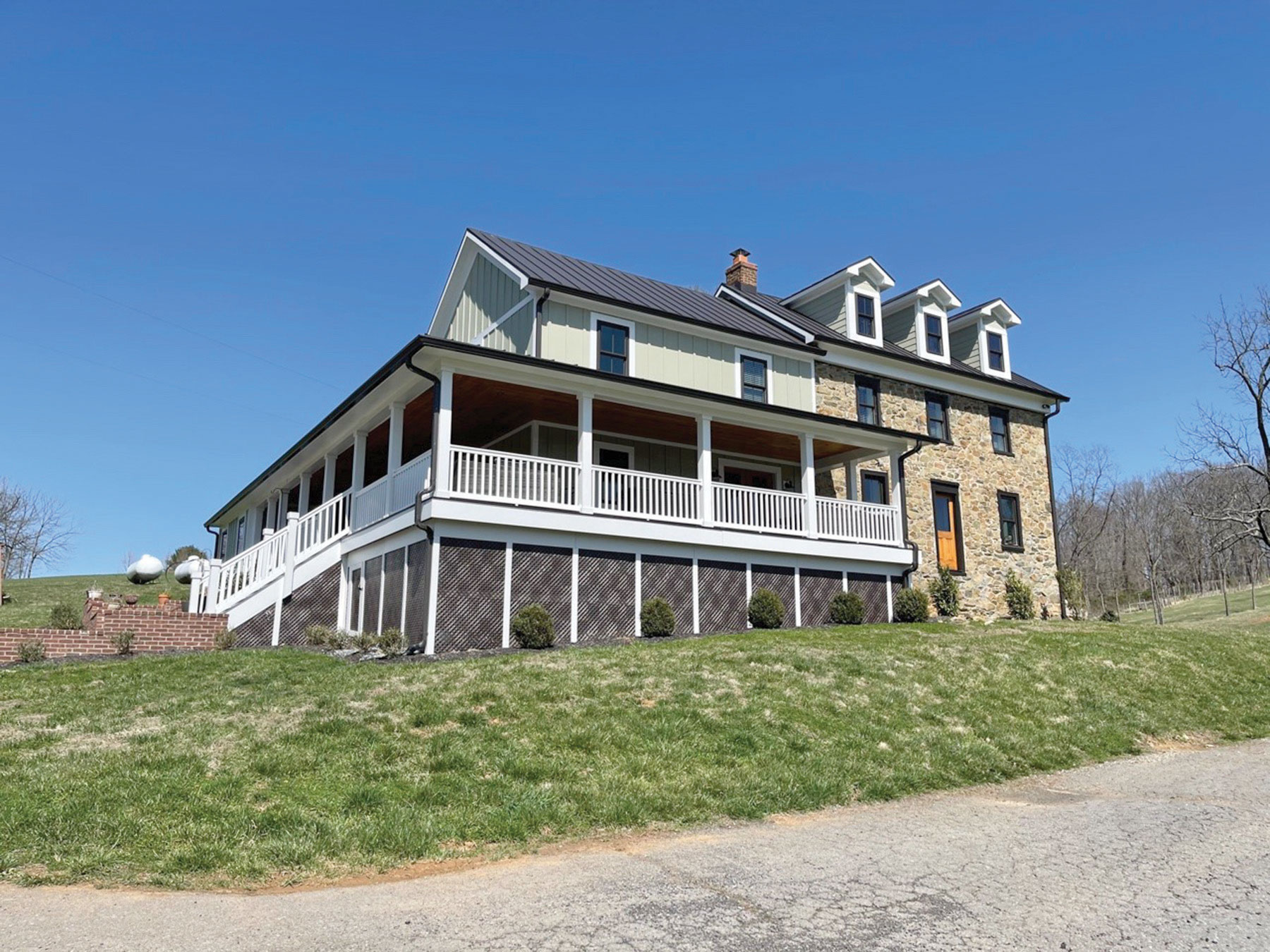 LoudounStay B&B in Paeonian Springs.
"LoudounStay provides accommodations, and four-season venues, through innovative marketing mobile and web-based approaches, taking the work out from small business owners and farmers who need the time to focus on what they are best at — creating some of the best wines, beers, produce, and food the D.C. area has to offer," Baldwin says.
Baldwin is currently working on expanding the LoudounStay program to include accommodations at two historic homes in the quaint town of Paeonian Springs, which will start serving a capacity of at least twenty or more guests per visit, and is set to launch in early June. Later this summer, they will also add two more homes in Bluemont and another in Hillsboro.
"While here, tourists may utilize LoudounGo services to deliver local goods, wine, beer, meals, private chefs, and more to those who stay in LoudounStay properties," he says. This allows them to spend more time with their friends and family or enjoy their favorite activity, winery, or brewery in Loudoun County. As an extension of our services, we will also be offering a Wednesday pick-up and delivery day in May 2021." LoudounGo is currently growing to support the agritourism industry and is ready to onboard any small and local business interested in providing their products on the LoudounGo Marketplace.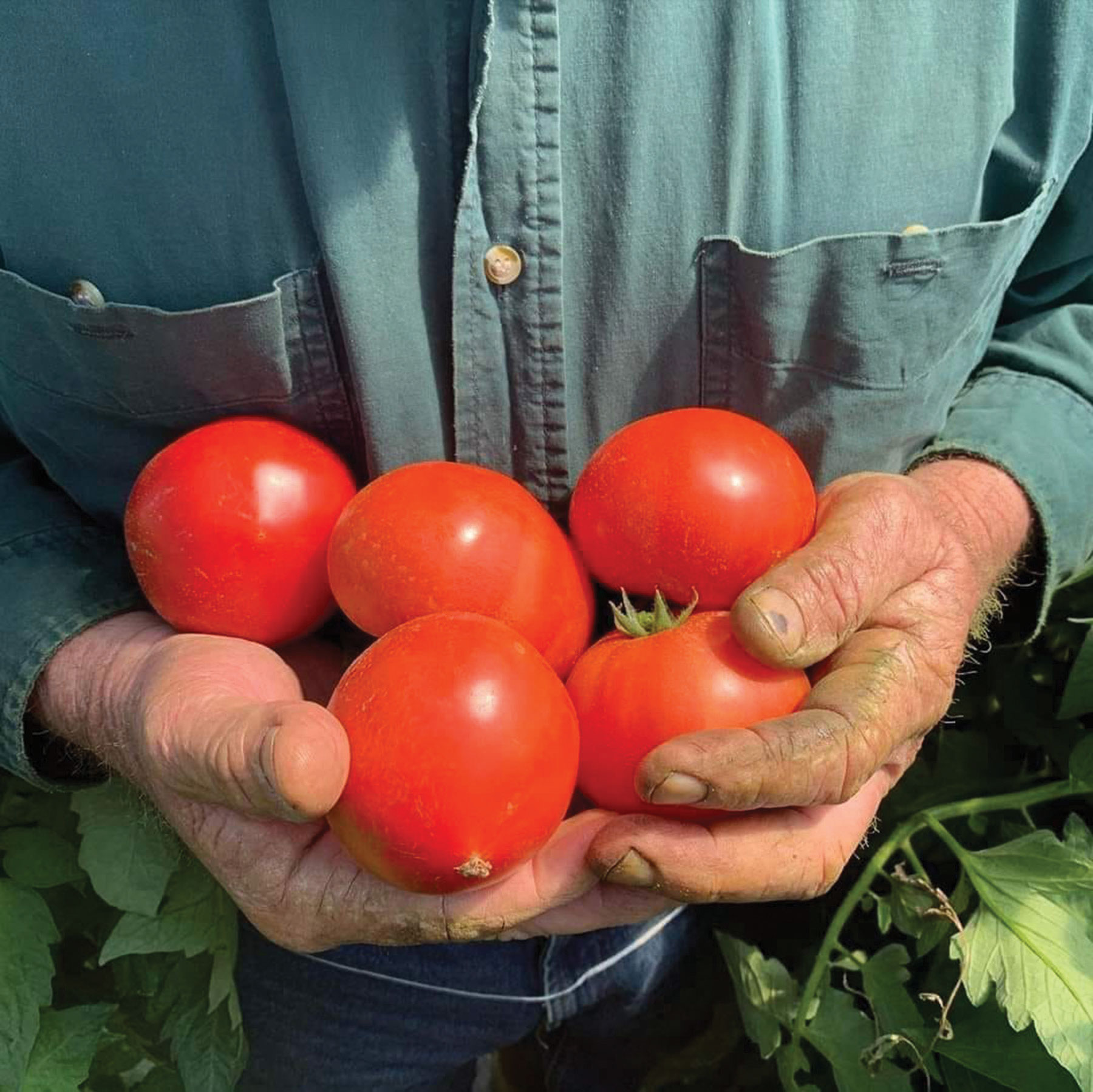 Fresh produce from David Lay Farms.
So what else could be in store for the future? Baldwin tells us they are "looking to expand their product offerings to more Loudoun farm wineries, breweries, local restaurants, caterers, chefs, and wedding vendors."
"We also want to add to the marketplace local retail products, including home décor, pantry essentials, household essentials, and boutique Etsy-like products," he says. There's no doubt the LoudounGo program will keep locals and tourists coming back for more of the best Virginia has to offer. ML
For more information, visit loudoungo.com and loudounstay.com. 
Published in the May 2021 issue of Middleburg Life.