By Kaitlin Hill
"Did I tell you I love my home, because it's my home?"
To Timothy Clites, owner of Clites Architects, PC in the heart of Middleburg, the above praise is the best compliment a client can give. Beyond square-footage, crown molding, soaring ceilings, or exposed rafters, Clites and his team don't just build houses, they create homes. What's the difference? Years of experience, close working relationships with his customers, and involvement in his community make all the difference and are manifest in each project he takes on.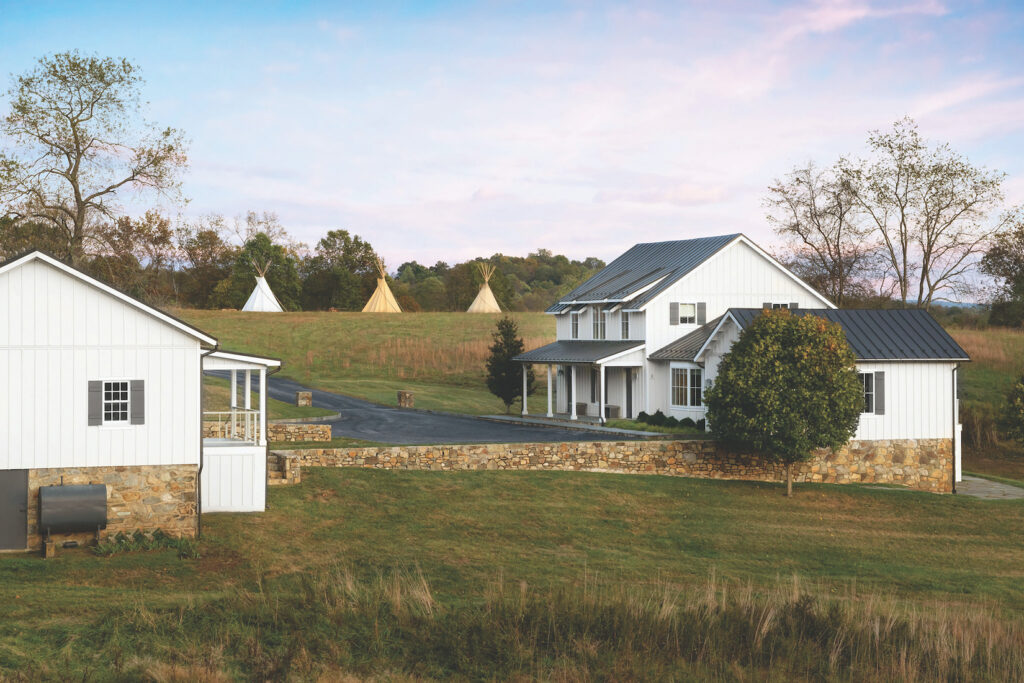 Born and raised in the rural surroundings of Harrisburg, Pa., Clites would take two big city detours before returning to the familiar country-feel he would find in Middleburg later in life. "I grew up in Pennsylvania, outside of Harrisburg, in dairy country. The landscape was similar to this area of Virginia," he says from his Marshall Street office. "From there, I moved to Boston where I studied architecture at the Boston Architectural Center and got married to my wife Linda." The birth of their first child and a desire to be closer to family led Clites and his wife to relocate to the Washington, D.C. area where he joined Barnes Vanze Architects in Georgetown.
After nearly five years in the Georgetown office of Barnes Vanze, Clites moved to Middleburg, a decision based on a mix of an expanding business and a growing family with two boys. Clites remembers, "The reason for wanting to live here was so that our oldest son could start kindergarten at the Middleburg Elementary School, and at the same time, I opened an office for the firm."
Seven years of semi-frequent commuting between Middleburg and Georgetown and a third son later, Clites decided to open his own business. "I got to the point in my career where I realized I wasn't interested in returning to Georgetown to live or work, and [Middleburg] felt completely like home. And, I had a lot of clients, contractors, and friends' support around the idea of starting my own business."
Clites established Clites Architects, PC in Middleburg in late 2010. The small architecture group swelled from two employees to five at one point but, Clites notes, "We find our sweet spot is at three or four, including myself." He adds, "That includes architects, intern architects, people that are training in architecture, and my wife, who is a full-time health assistant at Mountain View Elementary, but also does all our accounting and bookkeeping."
However small the staff, the firm takes on impressive projects from renovations of historic buildings, of which Middleburg has many, to entirely new builds across Virginia. No matter the size of the project or the age of the building, Clites' approach is personal. He says, "I think one of the things that makes us different…from other architects…is on a personal level. I find a lot of interest in getting to know the client and what they are interested in." He expands, "We tend to be more client-focused…I find us spending a fair amount of time trying to get to know not only what are the aesthetics that the owner is interested in, but how do they want to live?"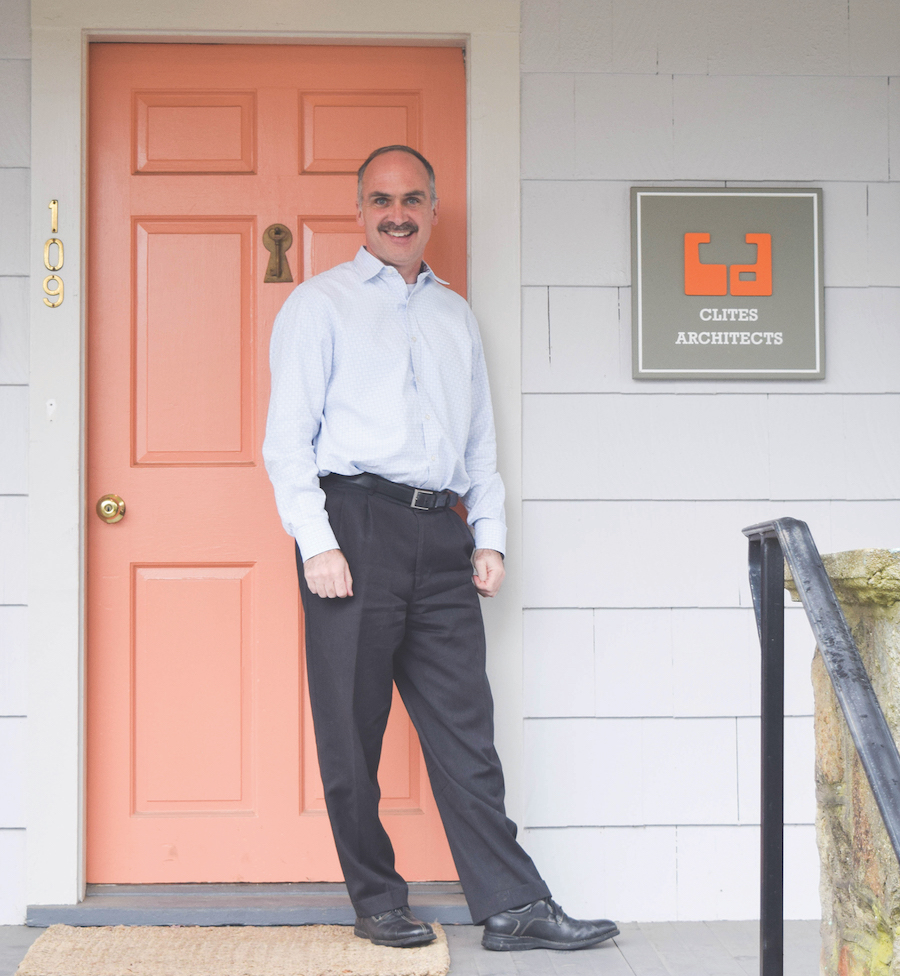 For Clites, that question is central to the process of making a house into a home. Clites shares, "In architecture, you really have to start the conversation around what about a style or a mix of elements is appealing [to the client] and why? And then, how does that help us start to blend the ideas into a project that not only meets [a client's] needs but also expresses stylistically something they relate to as being home." More than exposing original wood in historic buildings or creating beautiful and functional Hunt Country kitchens, the personal touches that reflect his closeness with his clients make Clites' work truly unique. He adds, "For us, it is about trying to bring the best of who they are and what they want to a terrific design."
Utilizing local talent is a key factor in creating that client-driven design. Clites comments, "I feel like we are really fortunate in this area to have a whole group of amazing contractors and other professionals, designers, landscape designers that we work with. And they are like us. They're small companies that are really focused on the client." He continues, "We are all pulling in the same direction and we all bump into each other at the Safeway, at the school, and in the community."
Local participation and sense of community are not only essential professional practices, but personal ones as well, and have helped Clites and his family form a foundation in Middleburg.
He remarks, "At the start we thought, how do we get to know the community? I realized that being involved in things that we can contribute to as opposed to just getting involved because we want to get to know the community would be the best approach."
Offering his talents, Clites, at one point or another, has served on the Middleburg Planning Commission, the Board of Directors at the Middleburg Community Center, the Historic District Review Committee in Middleburg, and as a youth soccer coach to all three boys.
He still serves on the Historic District Review Committee and admits, "I really enjoy that committee. It has a lot to do with the whole community and everyone that lives here and works here and, a lot more than just historic, it helps maintain Middleburg's character, and is an obvious place for an architect."
In addition to the houses he builds and the committees he sits on, Clites embodies the Middleburg spirit of small-town hospitality, perhaps the most crucial factor in transforming a house, town, or community into a welcoming home. He says, "I remember what it was like for us, and how welcomed we were and how quickly everyone that we bumped into very much made us feel like we were part of the community."
Clites is not just part of the community, but a vital part of what makes this small town special, and a reason local residents, and even visitors, would agree that Middleburg feels like home. ML
This article first appeared in the March 2020 issue of Middleburg Life.