Written by Dulcy B. Hooper
Photos by Michael Butcher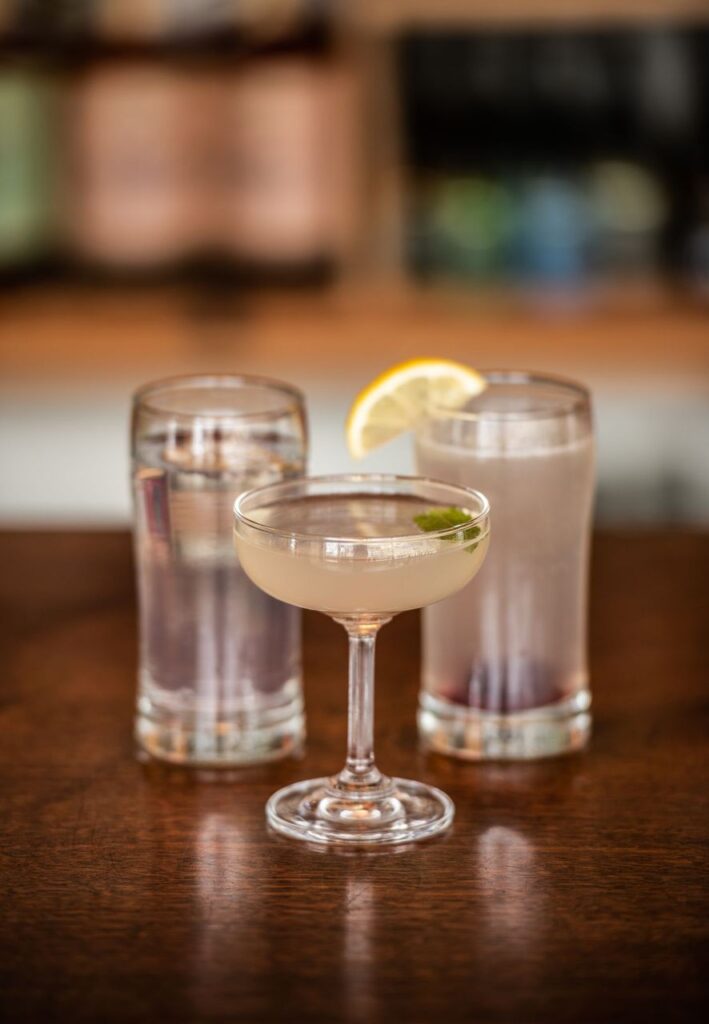 Peter Ahlf, head distiller at Mt. Defiance Cidery & Distillery, is certainly a renaissance man. A former NASA rocket scientist with a degree in aerospace engineering, Ahlf is also a woodworker. His workmanship is on full display at the distillery, as are his talents as a distiller.
After leaving NASA, Ahlf was asked by family friend and Mt. Defiance founder, Marc Chretien, about his interest in designing and building the newly established cidery's tasting room in what was formerly an automobile repair shop.
"I was working on the project when Marc asked me if I wanted to be a distiller," Ahlf shares. "And I thought, 'Why not?' I was a home beer brewer already, so I had at least some sense of what it was all about."
Ahlf started out making apple brandy. "It was a slow process because you can't sell unaged brandy," he says. Next, he moved on to rum and absinthe. For the absinthe that Mt. Defiance makes now, everything but the anise seed and fennel are grown on the property adjacent to the cider barn. "Absinthe is what really got us into botanicals," Ahlf explains.
The newest spirit at Mt. Defiance, Gin Nouveau, is described as a "contemporary-style gin that balances fragrant juniper with 13 signature botanicals." Among the botanicals are coriander, lemon balm, anise seed, lemon peel, bitter orange, angelica root, orris root, grains of paradise, and two kinds of pepper.
Gin Nouveau, like the other spirits behind the bar at Mt. Defiance, is distilled, bottled, labeled, and packaged in what was formerly a garage in a repair shop and is now a maze of large stills, barrels, tanks, hoses, and bottlers on Middleburg's main street.
"I think it is a fantastic gin," Ahlf says. "We're pretty selective about adding new spirits, but this really intrigued us." It is also in keeping with Mt. Defiance's focus on "the revival of classic spirits."
The roots of modern-day gin stretch back to the 16th century in what is now the Netherlands. Originally, the "recreational juniper berry water" was made from distilled wine rather than from grain. With the onset of the Little Ice Age, the harvesting of grape plants was made much more difficult for European farmers. Unable to import the quantity of wine necessary to create juniper berry water, the Dutch shifted to a grain-based spirit.
"Gin must be soaked with herbs," Ahlf explains. After it is soaked for a week, it is then distilled — the process whereby the alcohol is separated and removed. As water is added, the alcohol is measured to achieve the right level.
As of early April, Ahlf had just bottled the second batch of his Gin Nouveau — "We upped it to 80 bottles," he explains. "Four bottles at a time." The first bottling produced 60 bottles.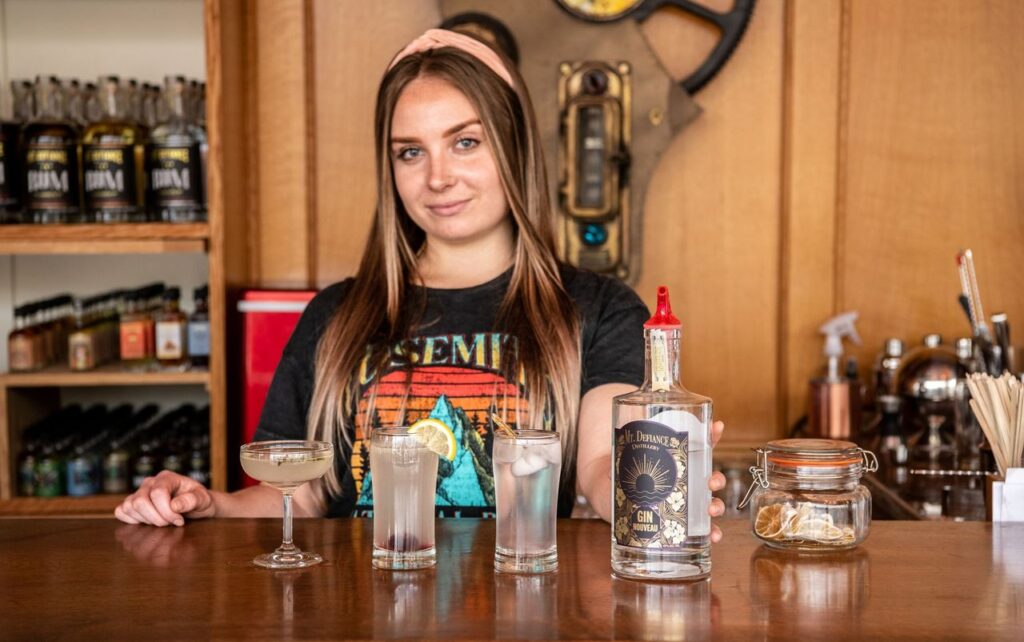 To visit and buy Mt. Defiance's spirits:
Many of the products are available in Virginia ABC stores as well as select stores and restaurants in Washington, D.C. The Mt. Defiance Cidery and Distillery is located at 207 W. Washington Street in Middleburg, and the Mt. Defiance Cider Barn is down the road at 495 East Washington Street. The distillery is open to the public Tuesday through Sunday from 12 to 6 p.m. For more information, visit mtdefiance.com.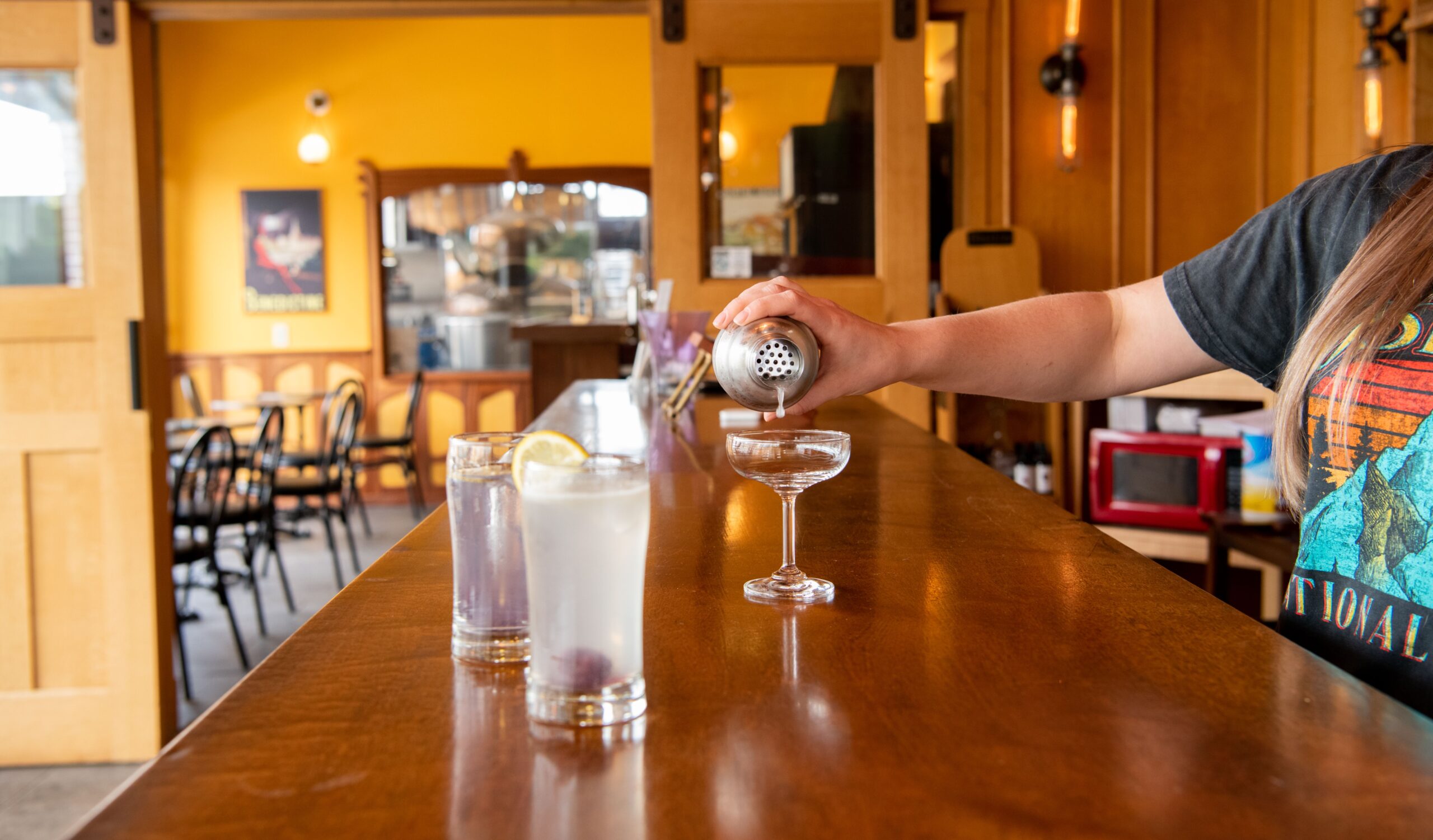 To celebrate Mt. Defiance's recently released spirit, bartender Samantha Cuculis shared three gin-based cocktails highlighting Gin Nouveau.
GIN NOUVEAU & TONIC:
Ingredients:
• 2 ounces of Mt. Defiance Gin Nouveau
• 4 to 6 ounces of tonic water
• Lime wedge to garnish
Combine Gin Nouveau and tonic water in a highball glass packed with ice. Stir gently and garnish with a slice of lime if desired.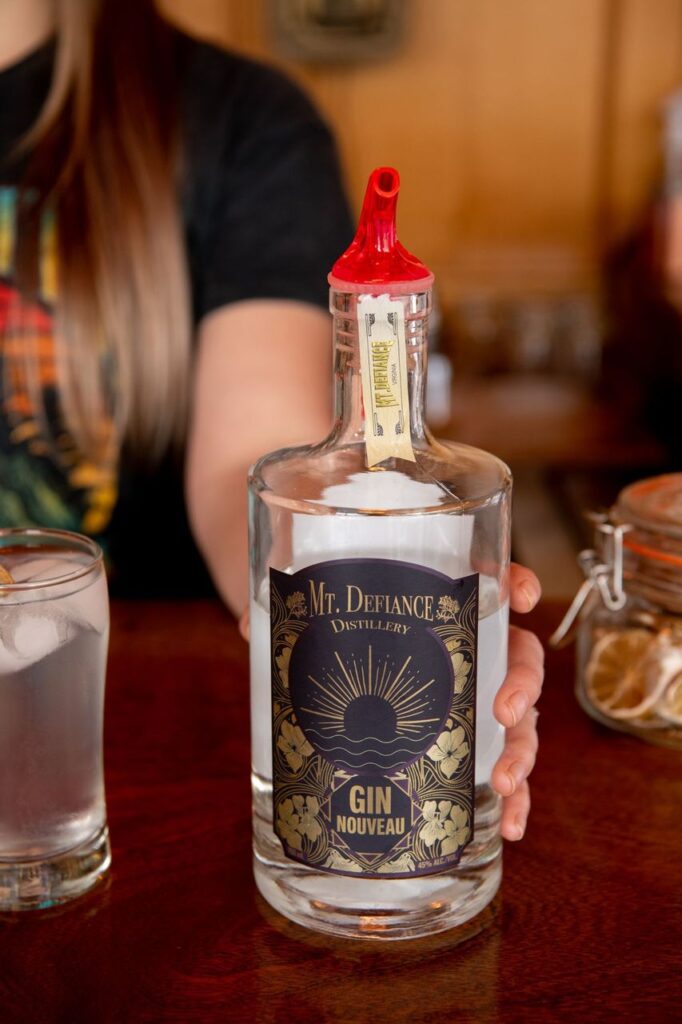 TOM COLLINS:
Ingredients:
• 2 ounces of Mt. Defiance Gin Nouveau
• 1 ounce of fresh-squeezed lemon juice
• ½ ounce of simple syrup
• 3 ounces of club soda or seltzer
• Maraschino cherry or lemon wedge to garnish
Combine Mt. Defiance Gin Nouveau, lemon juice, and simple syrup in a highball glass packed with ice. Stir gently, top off with club soda or seltzer, and garnish.
SOUTHSIDE:
Ingredients:
• 2 ounces of Mt. Defiance Gin Nouveau
• 1 ounce of fresh-squeezed lime juice
• ¾ an ounce of simple syrup
• 1 sprig of fresh mint
• Mint leaf for garnish
Combine Mt. Defiance Gin Nouveau, lime juice, simple syrup, and mint sprig in a cocktail shaker. Add ice and shake vigorously. Strain into a chilled coupe glass. Garnish with mint leaf that has been smacked to release its oils. ML
This article first appeared in the May 2022 Issue.