Courtesy of Foxcroft School
Photos by Bob Updegrove
Foxcroft Celebrated the Class of 2022 during the School's 108th Commencement.
MIDDLEBURG, VIRGINIA – Middleburg resident Remy Patterson, Vivian Davis of The Plains, and Virginia Bonnie and Olivia Johnson of Upperville were among the 43 students from two countries, eight states, and the District of Columbia to graduate from Foxcroft School on May 27, 2022.
These students are members of an impressive class, which collectively received 148 offers of admission from 104 colleges and universities and was offered $1.4 million in scholarships. Members of the class will attend Carnegie Mellon University, Culinary Institute of America, Cornell University, Gettysburg College, Louisiana State University, Loyola Marymount University, New York University, Syracuse University, The College of William and Mary, University of Illinois at Urbana-Champaign, University of Kentucky, and University of Virginia, among others. Eight members of the Class of 2022 completed the requirements to earn an Academic Concentration designation on their diploma: three in Animal Science, one in Global Studies, two in STEM, and two in The Arts. Eight are AP Scholars, two are AP Scholars with Honor, two are National Merit Commended Scholars, and nine are members of the Cum Laude Society. Three were inducted into the International Thespian Society for achievements in performing arts and eight have won regional awards in the prestigious Scholastic Art and Writing competition.
Winner of the 2022 Starr Prize for moral character, poise, and professionalism, Remy Patterson was an active leader on campus as head of both the Activities Committee and Next Chapter, as well as interning in the Digital Arts Department and the Office of Student Life. An enthusiastic member of the Hound spirit team, Remy was chosen to serve as Painter by her peers. She also played Varsity Softball and Basketball. The daughter of Tom and Lisa Hubbard Patterson '89 of Middleburg, Remy will continue to pursue her studies with St. Andrews William & Mary Joint Degree Programme.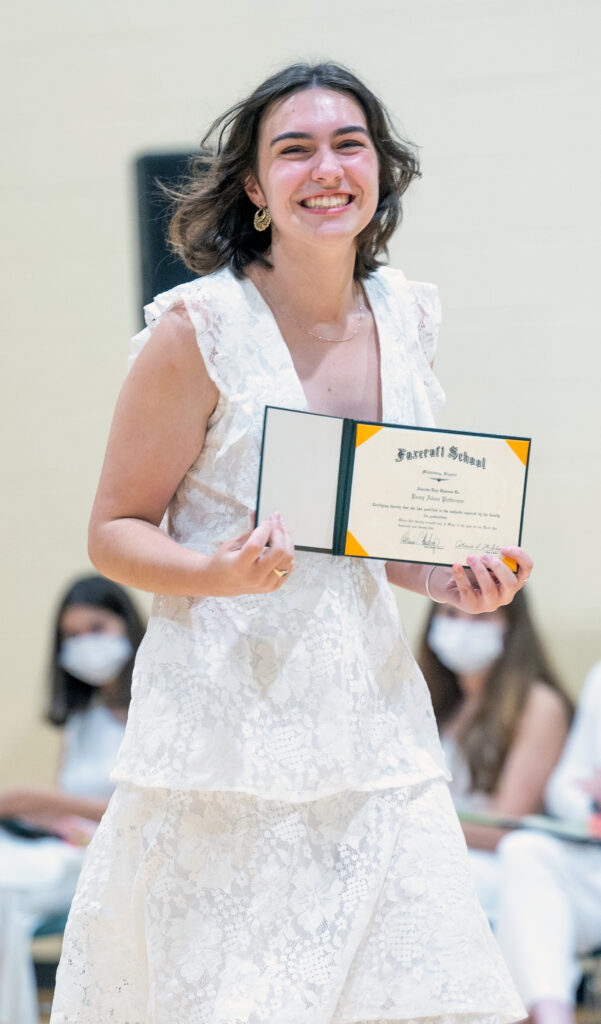 Vivian Davis volunteered for more than 20 hours of service in our local community and served as co-head of the Cooking Club during her senior year. She rode all four years at Foxcroft and participated in multiple clubs at various times throughout her years at Foxcroft. Vivian is the daughter of Clark and Heather Davis of The Plains and will attend the University of Richmond.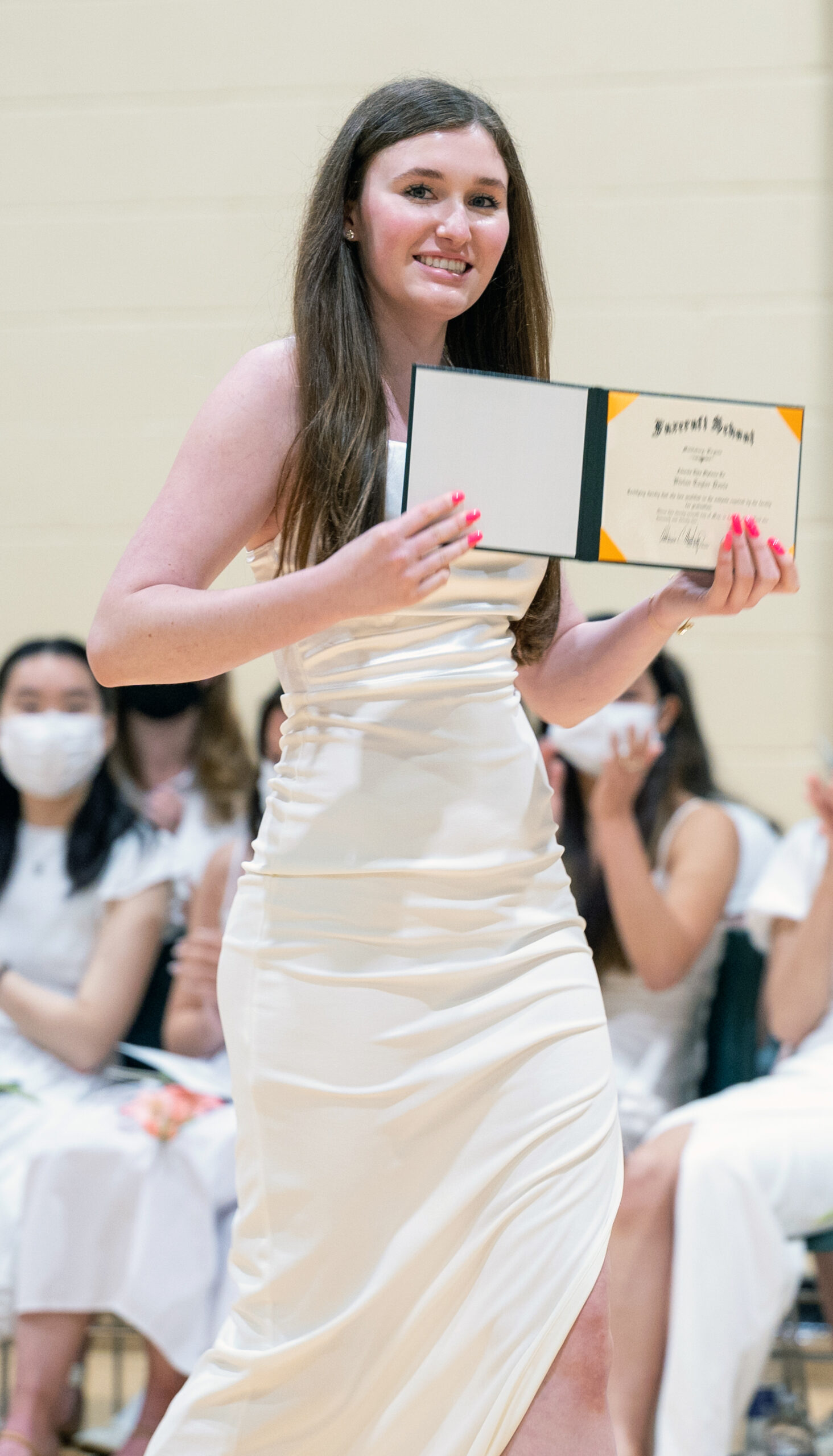 Awarded the 2022 Weeks Family Award for Distinction in Exceptional Proficiency and Miss Charlotte's Trophy for Best Older Girl in Riding, Virginia Bonnie is an accomplished equestrian who earned an international gold medal in 2021 as a member of the U.S. Junior Jumping Team, won the $25,000 Hermès Under 25 Grand Prix Series Event with her teammates in 2022, and was champion in High Junior Jumpers in February during the Winter Equestrian Festival. She is a member of Foxcroft's Chapter of the Cum Laude Society, an AP Scholar, and received Silver Keys in the Regional Scholastic Art & Writing Awards for her poetry, painting, and printmaking, and was a member of multiple clubs, including the Philosophy & Ethics and Math Clubs. The daughter of Carol and Shelby Bonnie of Upperville, VA, and San Francisco, CA, she will attend the University of Virginia.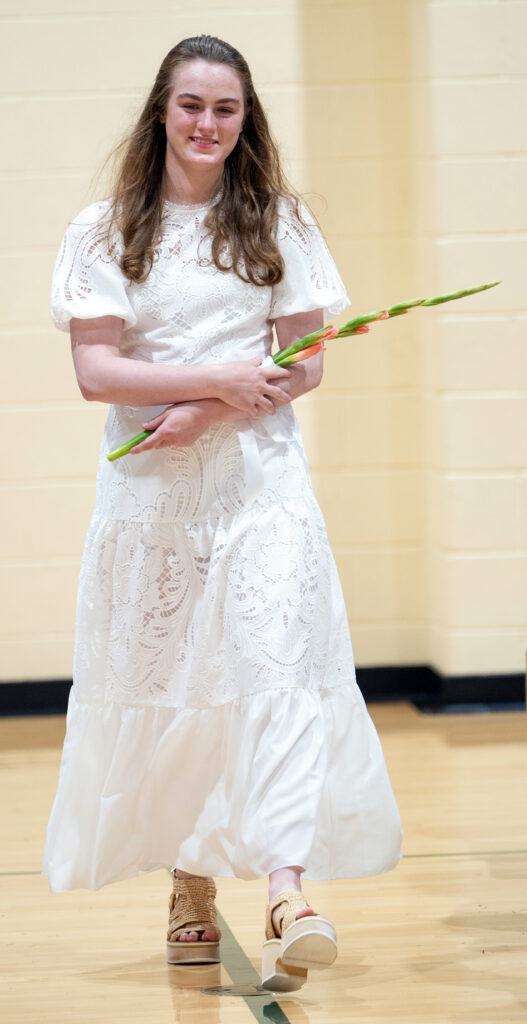 Olivia Johnson served as a dorm leader during her junior and senior years and was an active member of the Hound spirit team. She volunteered with Sprout Therapeutic Riding Center, was a member of multiple clubs, and participated in field hockey and lacrosse at different times throughout her years at Foxcroft. Olivia is the daughter of Emily Johnson of Upperville, VA, and will attend the University of Mississippi.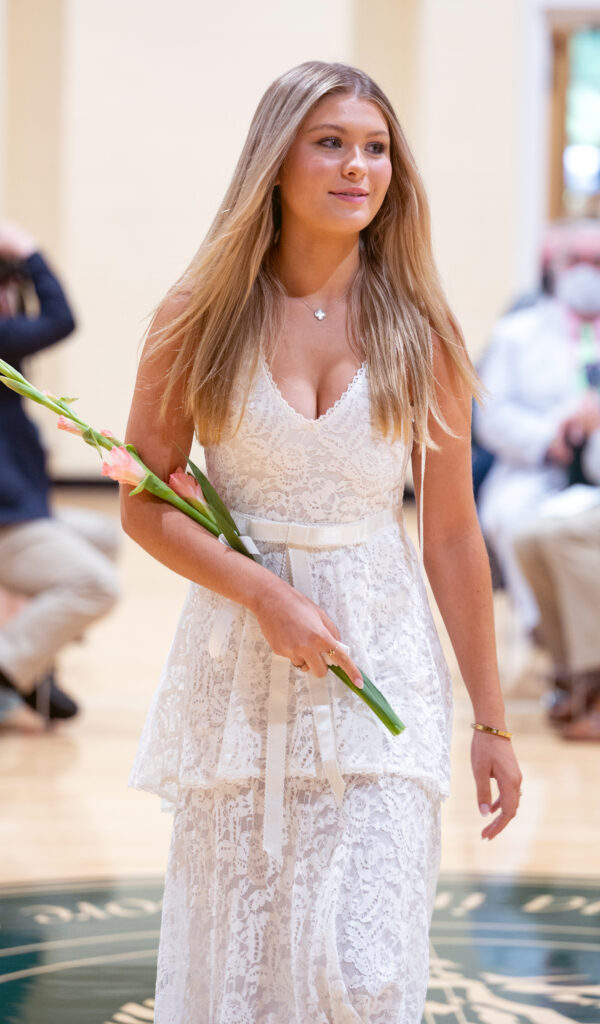 About Foxcroft School: Founded in 1914, Foxcroft School is a college-preparatory boarding and day school for girls in grades 9-12 and PG with a mission of helping every girl explore her unique voice and develop the skills, confidence, and courage to share it with the world. Foxcroft offers 72-76 courses, including 16+ AP classes and 5+ post-AP offerings, and a STEM program that inspires girls to pursue studies in fields where women are underrepresented. Foxcroft fields athletic teams in 11 sports and has a nationally known riding program. For more information about the School, please explore our website at foxcroft.org or call 540.687.5555.