Written by Shayda Windle
Most people are unable to see the beauty in something like a steel mill or the dilapidated buildings and lonely storefronts of a small town, but that's not the case for William Webster. An artist and illustrator based out of Marshall, Va., Webster graduated from Youngstown State University in Ohio with a degree in advertising and illustration. 
It was in Ohio that Webster spent time working in a steel mill, where he donned asbestos suits and was subjected to heat and flames on a daily basis. It was also where he found beauty in the steel mill and ashes of the infernos he worked under.
"The steel mills I worked in while attending college became the subject of several noteworthy paintings I completed during this time," Webster says. "The mills themselves are often grimy, dark places with dirt floors and materials piled on top of each other with little regard. But the process of steel making is something so intense — the light, the heat, and flashes of every color in the rainbow against the dark background of a steel mill is a thing of beauty indeed. If not a bit scary, it's certainly a dangerous job and one that requires a completely lucid mind — probably why I can recall the images so vividly."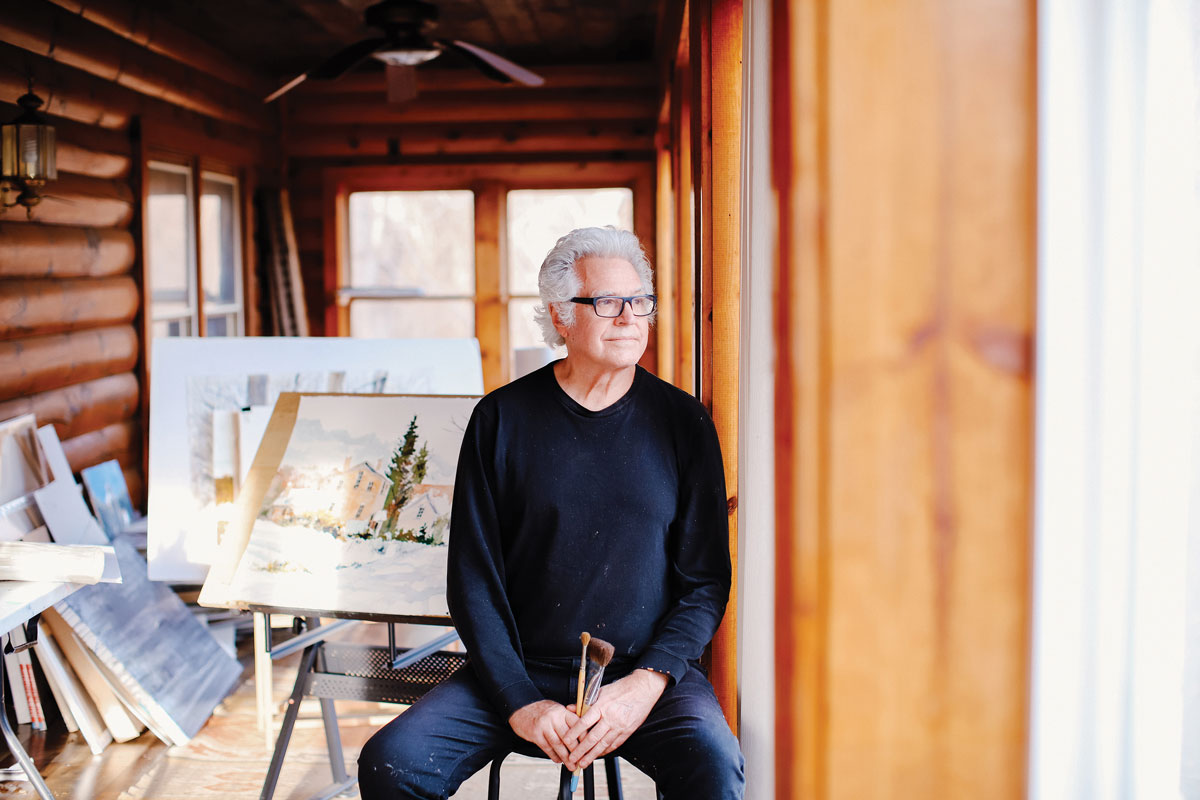 William Webster in his home studio. Photo by Jennifer Gray.
After college, Webster went on to work for Arrow Shirts, selling to department stores up and down the East Coast. One of his most "treasured works" came from a trip to meet his future boss at The Plaza Hotel in New York.
"I remember sitting in the lobby, watching waiters hustling drinks back and forth where the bartender poured martinis over ice in long stemmed glasses," he says. "The crystal chandeliers reflected on the marble floors where red velvet chairs cradled businessmen hunched over what must have been important deals. There was a constant buzz in the lobby with elegant women and men dressed in business clothes coming and going with a sense of purpose and urgency. The scene was surreal for a young man whose life up to that point had been the drab streets of a small Ohio steel town. I sketched the scene while waiting for my boss to show up."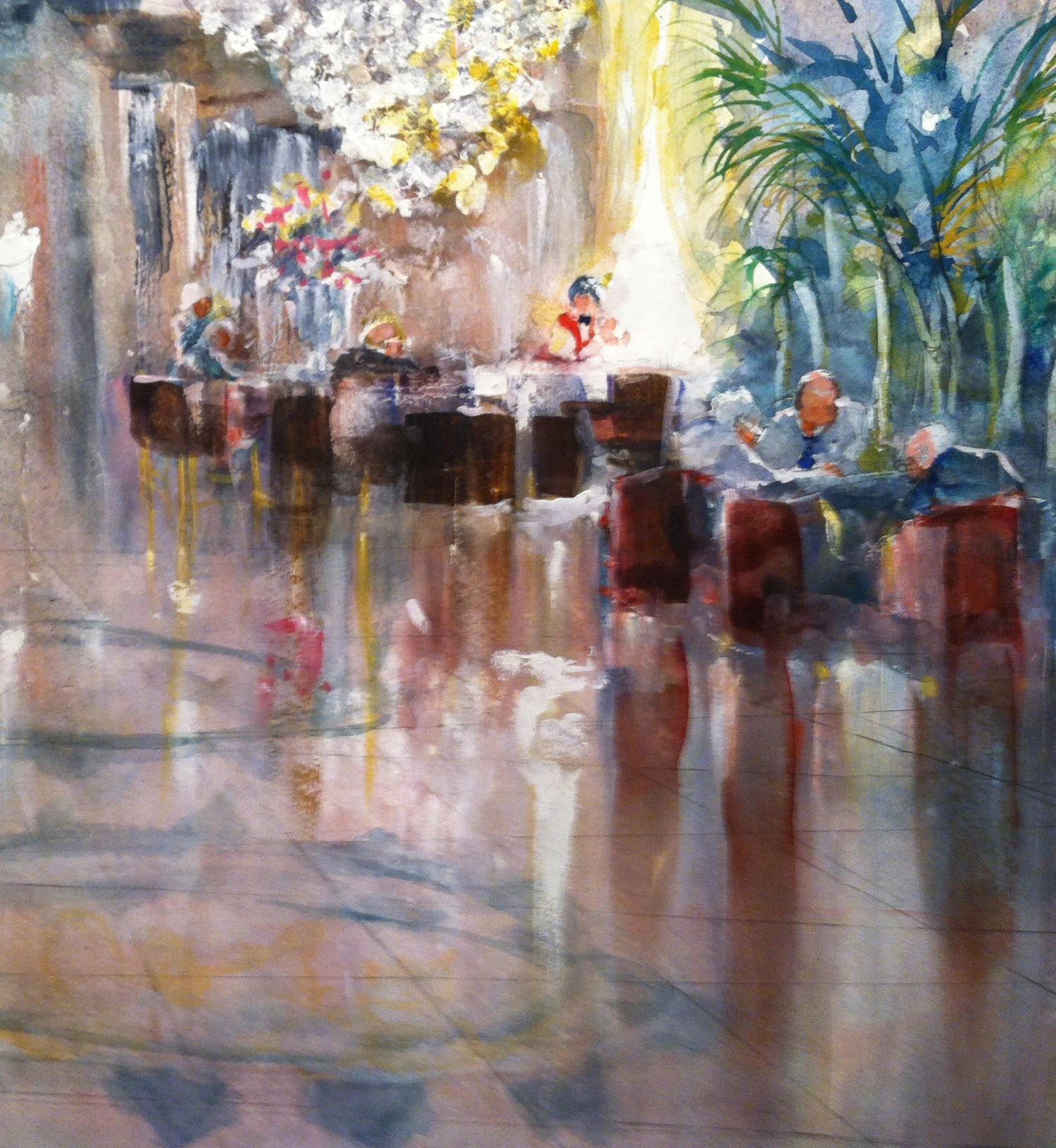 The Plaza Hotel Lobby.
 After spending years on the road in sales for Arrow, Webster took an illustrator's position with Lady Arrow, a division of Arrow Shirts. "Most of the assignments were ink fashion illustrations for national publications and newspapers," he says. "The experience reinforced my love and appreciation for water-based pigments. I eventually moved on from illustration, taking higher paying positions within the industry in various sales and marketing roles. During this time, I continued painting, sketching, and participating in seminars under the tutelage of recognized watercolor artists."
 After reaching his "tolerance with corporate America," Webster took a year off and supplemented his income with sales from paintings at local art shows and fairs. "While I would return to the real world of commerce and business, it was liberating to know I could actually make a living selling my paintings," he says.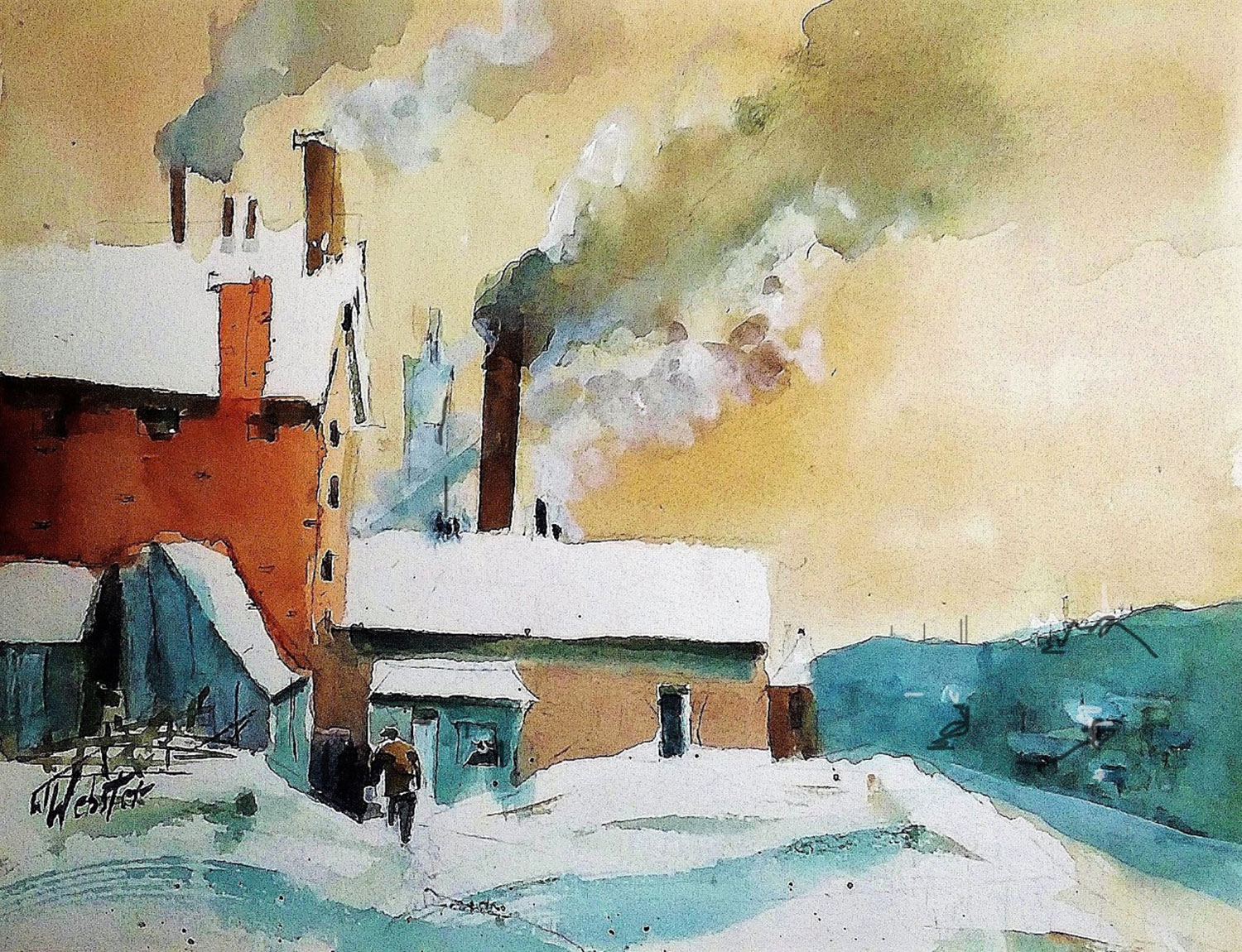 Mill Gate.
He eventually opened a firm in Front Royal designing heavy timber and log homes for "baby boomers fleeing the city to the foothills of the Blue Ridge," he says. "It was during this time I began to gain recognition for my art in other local events. I had purchased a home in Beaufort, North Carolina which has a very active artist community. At the urging of local gallery owners, I began to enter my works in juried events where I won best of show. Most of what I was painting at that time were local scenes like the usual lighthouse, shrimp boats, and ocean sunsets. While these scenes were popular and sold well, I was really more interested in painting those scenes which had little commercial appeal."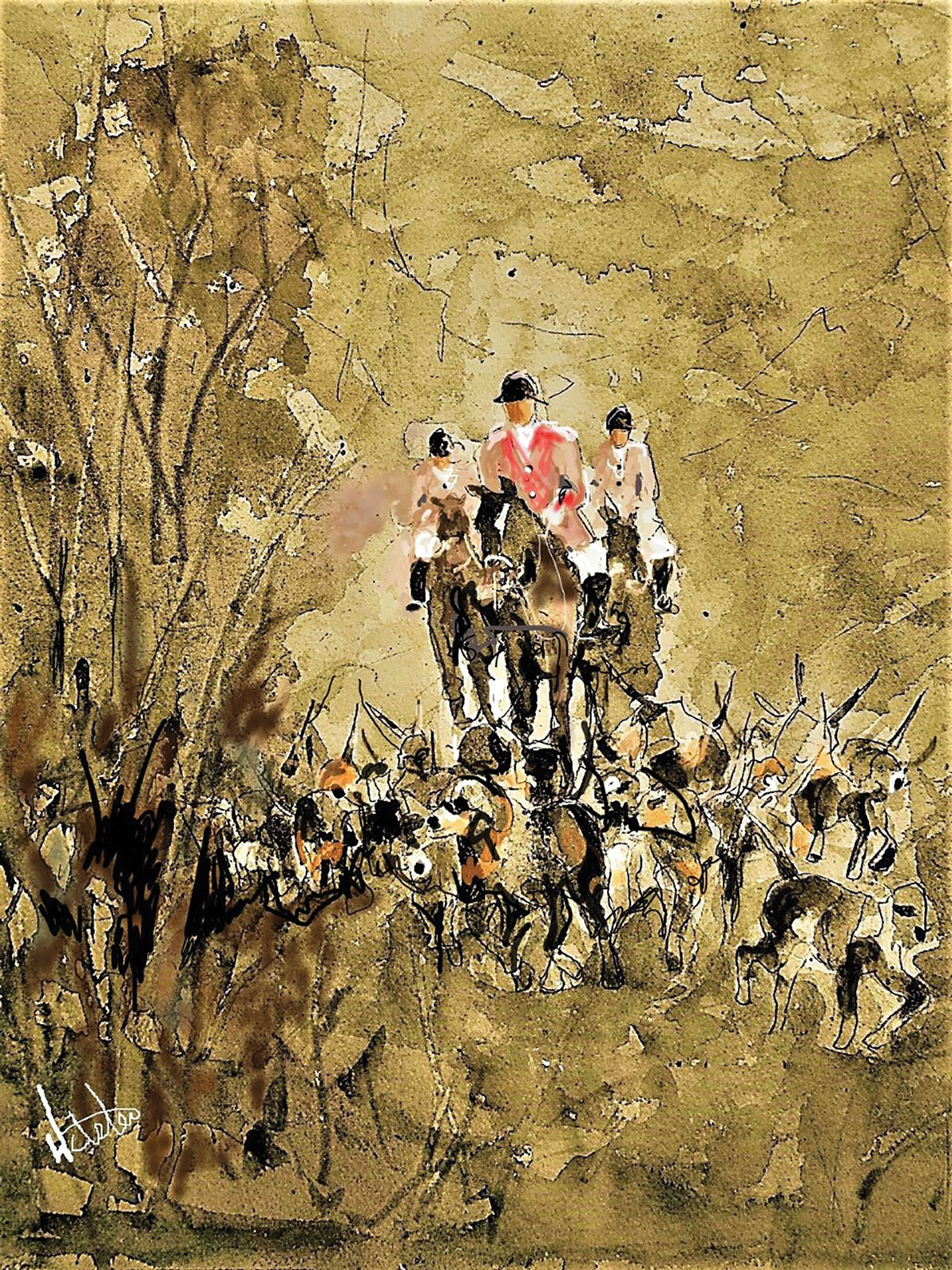 Fall Hunt.
 Today, Webster says he paints for "personal satisfaction" and spends time doing so from his own studio, at his own pace. His recent piece, "Snow Fall on Toms Brook," was painted during a trip to Sperryville, Va. Many of Webster's original pieces are at Marshall Curated, an antiques and home decor shop located in Marshall. Learn more about his work by visiting his Facebook page at facebook.com/WilliamWebster35574. ML
Published in the February 2021 issue of Middleburg Life.