Designers to Watch: Casey Sanford Interior Design
Written by Kaitlin Hill
As a brand new mom and a creative force, Casey Sanford believes interior design is about more than achieving an aesthetic. Its purpose is to create a home. Though her projects are undeniably picturesque, with thoughtfully chosen accents, carefully crafted built-ins, and an abundance of natural light, it is her attention to detail, connection to her customers, and small business-sourced décor that makes the difference between a regular room and a favorite space. At her newly opened Warrenton studio, clients get a taste of all three. And with projects in Washington D.C., Virginia, Maryland, Florida, and even abroad, Sanford's well-deserved reputation continues to spread.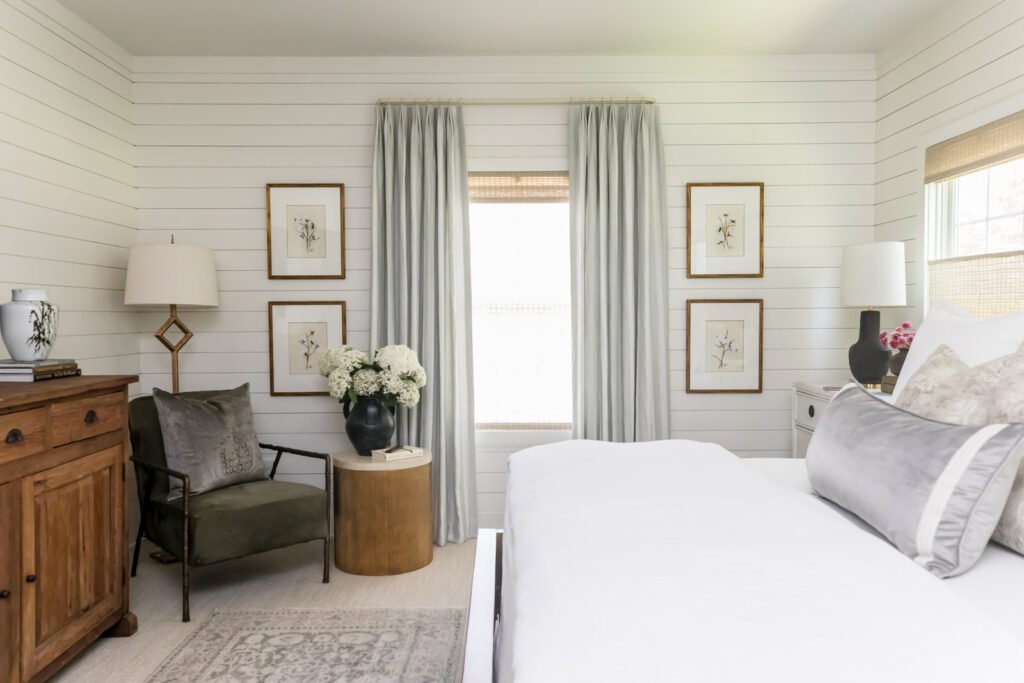 Her interest in interior design comes from a place close to home. "Growing up, my dad was a successful contractor with his own business, and my mom was an architect," she says.
She took to the family business naturally and decided to study interior design at Mississippi State University. "My family really sparked my interest, so I went to school for it and then worked at a couple of high-end residential firms," she says.
While in Mississippi, Sanford met her future husband and business-partner, Houston. "Our first date was actually a dove hunt," she says, laughing. "We dated long-distance for a year; he was in D.C. and I was still in Mississippi." They were married in 2014 and moved to Alexandria, Va.
The romantic union would grow into a business partnership after a little outside encouragement. "Neither of us had the idea to go into business as a husband-and-wife team," Sanford says. But her husband, a legal analyst, was encouraged to join Casey Sanford Interior Design by a close family friend and mentor.
"I had the business for a year when a close friend of ours … recommended that Houston leave the law firm and come on board to help me build my brand," Sanford says. "That was five years ago."
The friend's intuition paid off, as Sanford and her husband proved to have synergistic skill sets and a compatible working relationship. "We both have our strengths," she says. "He majored in Marketing at Ole Miss. He does a really good job with the branding, and he's really good at relationship building." In addition to branding, Houston manages business operations in multiple states, human resources, and contractual negotiations.
The Sanfords decided to expand from Alexandria to Warrenton, making the move in 2018.
            "We were living in Old Town when we came out to Warrenton to visit some close friends," she says. "We absolutely fell in love with the landscape of Hunt Country. It felt a lot like where we grew up around in Mississippi. We just had this immediate, strong feeling that this is where we wanted to place our roots for our design firm, and to start a family. Houston and I were convinced this was home and joined Fauquier Springs Country Club before even looking for property. We just wanted an excuse to be out here. Now, it's been three years since we moved, and it has been affirmed and reaffirmed many times."
In Warrenton, Sanford solidified her team and, more recently, secured a studio space on Main Street.
"We call our immediate design team our family," she says. "We have two designers on staff, my husband and me. He is the COO, and he calls me the 'She-EO.' We then have an extended team including our warehouse crew, our installers, and what we call our 'personal Rolodex" of people that we've built relationships with over the years. But in the studio, we just have four people. Oh, and Odell our two-and-a-half-year-old lab. He's a big part of our team."
As for the space, it's a place where clients can come from D.C., Maryland, and Virginia to get an idea of Sanford's design services. "It's meant to be a place that provides inspiration to the design team while also giving clients the opportunity to see what we can do and all the work we put into fully executing a space," she says.
For Sanford, each project is a full-service operation that ranges from new construction to finishing touches. "We are geared towards new construction and renovation," she says. "We provide engineered drawings reflecting floor plans, finishes, lighting plans, and custom design furnishings." Sanford even adds lit candles and fresh cut flowers for install day.
Whatever the project, it starts with connecting with the clients. "Our main focus is to get to know the client through an initial site meeting or phone call, develop a better understanding of their primary goals and build client trust and rapport by providing a transparent view into our design process," she says. "We take those elements and focus on selections that are both beautiful and functional."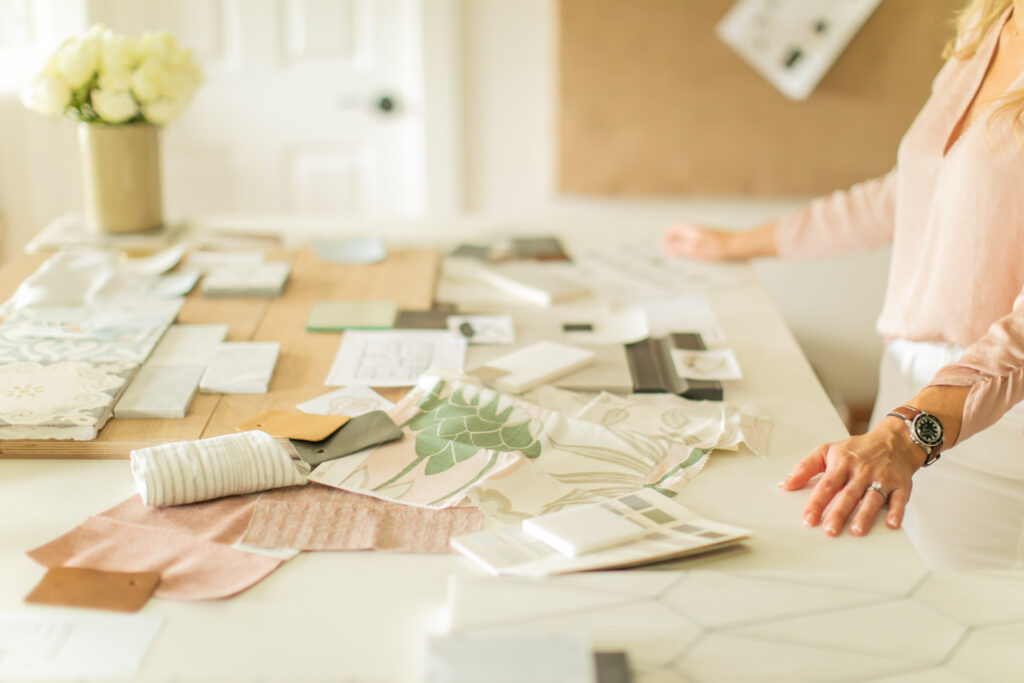 Developing rapport with local contractors is equally important. "We are building relationships with quite a few local contractors for our local clients," she says. "So, if a client doesn't already have a contractor allocated, we try to formulate the team we feel best fits their needs."
And when choosing décor, Sanford looks to local and small businesses for unique finds. "It's wonderful when clients have a few existing pieces … that work into the design, adding a layer of sentiment, and hint of history to their space," she says. "But we try to incorporate one-of-a-kind pieces that our clients wouldn't select or find themselves … it is wonderful to see how sourcing from local tradesmen and retail stores can directly impact the community."
With her newly established Warrenton studio that opened weeks before she had her baby, and clients in the DMV, Florida, Nantucket, and even in Bahrain, Sanford is thinking about the future. "We plan to stay local, raise our family here, and continue to grow our business here," she says. "It works for us and we truly love it. We are fortunate to call Warrenton 'home,' and the people in and around the community our family." ML
Learn more about Casey by visiting caseysanfordinteriordesign.com