Designers to Watch: Barry Dixon
Written by Kaitlin Hill
Photos Courtesy of Barry Dixon
As a Warrenton-based interior designer, Barry Dixon's portfolio gives new meaning to the old Mark Twain adage, "A man's character may be learned from the adjectives he habitually uses in conversation." With projects like "Cotswold Charm," "Artful Elan," "Chateau Chic," "Lush Loft," and "Embassy Elegance," Dixon is clearly a man without limits when it comes to the scope of his imagination or talent when designing a home. Though, his clients will agree, the best description of Dixon is unquestionably passionate. And with decades of experience in the business, an endless list of projects, and devoted clients from all over the world, Dixon plans to keep designing for decades to come.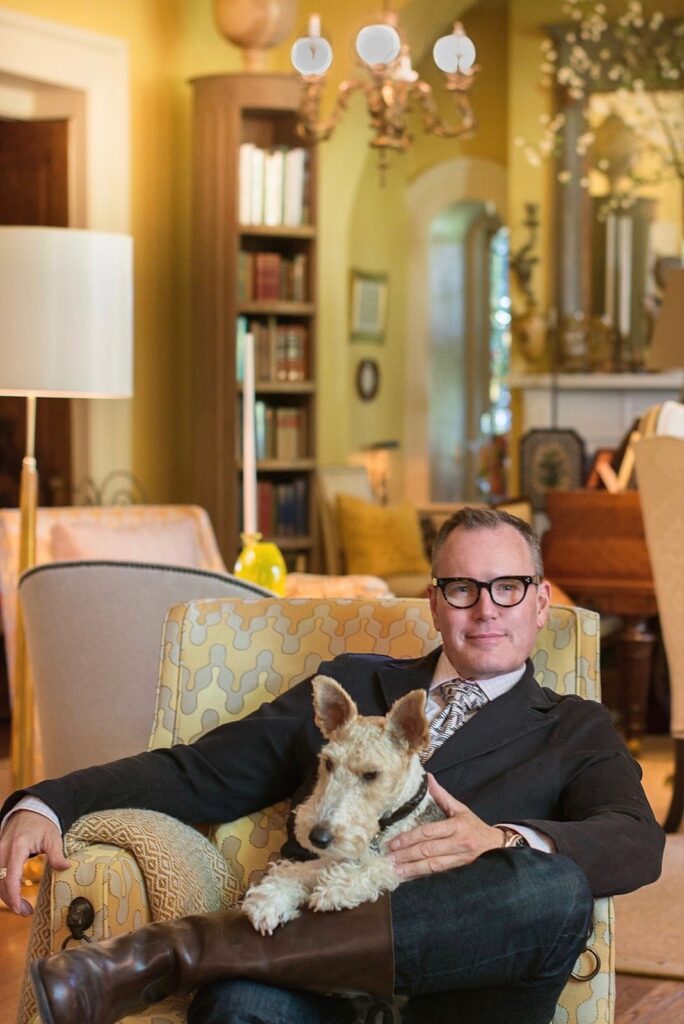 Dixon's interest in interior design has both early and international roots stemming from a childhood that was always on the move. "I had a peripatetic childhood," he says. "My father worked for a foreign corporation that took us all over the world. We would move from India to Japan, to South Africa. We were always setting up house in places that were so different, culturally, aesthetically, and climatically. I had gotten used to that concept of tethering interior to exterior when setting up households and from a very young age, I was wired for this."
Dixon built on that early and innate wiring by pursuing a career in design while at the University of Mississippi, aided by the encouragement of family and friends. "I have an English degree and political science degree that I was thinking of using for law school," he says. "But my [fraternity] chapter advisor and my father both said, 'You should go into architecture and design school, that's your passion.' So, I rerouted and did another degree in art history and interior design."
He received his design degree in 1982, with plans to pursue an additional degree in architecture from Tulane. But Dixon landed a summer job in design in Jackson, Mississippi, and decided to narrow his focus. "They wanted me to stay there strictly as a designer," he says. "I never ended up pursuing the architecture degree and just stayed with the design."
Just a few years later, close friends and expanded ambition brought him to Washington, D.C. "Several of my fraternity brothers were moving to Washington to study at Georgetown University," he says. "And I decided to join them in a group house." The move was timely, as he says, "I had already decided I needed to be practicing interior design in a larger metropolitan area."
Dixon worked in the District for 10 years before starting his own company and finding his way to Warrenton in the late '90s. "I had been hired to work on the Inn at Little Washington, their new kitchens, new suites, and adding new areas to the original construction. So I journeyed through Warrenton to get to the inn. I fell in love with the rolling hills, the lifestyle of places like Warrenton, Middleburg, and The Plains. It reminded me of my original home where my grandparents lived north of Memphis, Tennessee, a favorite place from my childhood. Then I saw Elway Hall for sale in Fauquier County, and I decided to move out here. I've been here ever since."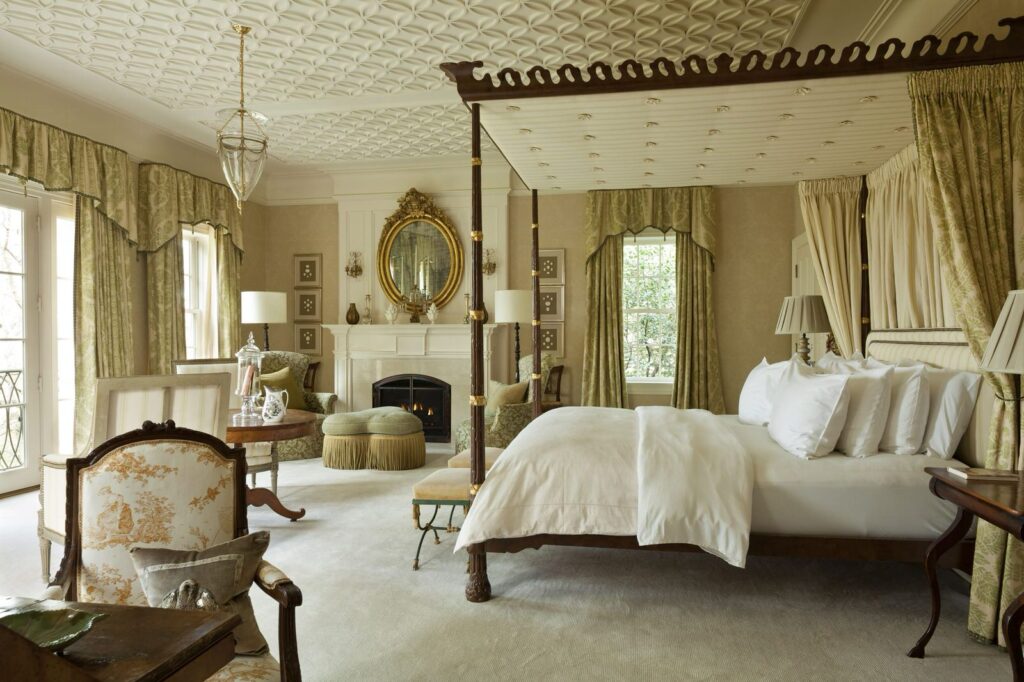 Since setting up shop at his Elway Lane Studio, Dixon has continued to pursue his passion for design with clients down the street, across the country, and even around the world, drawing inspiration from a variety of sources.
"The number one thing that inspires us is our client, what they want to keep, what they want to change, as they are hiring me to change their environment," he says. "Also, the architecture of the home and the home's situation. We're influenced by the view, what the home sees through its windows. We believe that the home needs to feel a sense of belonging to the neighborhood or environment that it lives within. Finally, the architectural style of the home gives us an aesthetic direction."
For Virginia, that often means historic houses with a country feel. "If we're working on a beautiful Virginia farm or an old, glamorous home that has been here for a hundred or more years, we're going for something that is a bit more traditional, country lifestyle, easy living," he says. "That can be tempered with an English country living sensibility that, I think, permeates the Virginia vernacular."
For Dixon, that bucolic Virginia vibe even inspired a collection of his décor essentials. "Our products, though sold all over the world, are designed here in Warrenton," he says. Dixon has collaborated with Vervain Fabrics, Arteriors Home, Avrett, and Tomlinson Companies designing fabrics, furniture, wallcoverings, and lighting. And he does colors too.
"The colors for my collection with C2 Paint, and the dyes for my fabrics are inspired by our farm here in Fauquier County," he says. "These colors include, Fauquier Spring, Pond Shimmer, Snow Sky, Haystack, and Stonewall."
Though his color schemes and fabric patterns may have Virginia roots, Dixon's design style is undeniably versatile, a useful attribute when working all over the world. "We look at each project as a brand-new beginning," he says. "And I don't really have a signature style. We've worked on projects in St. Barts, Venice, and as far away as Moscow and Beijing."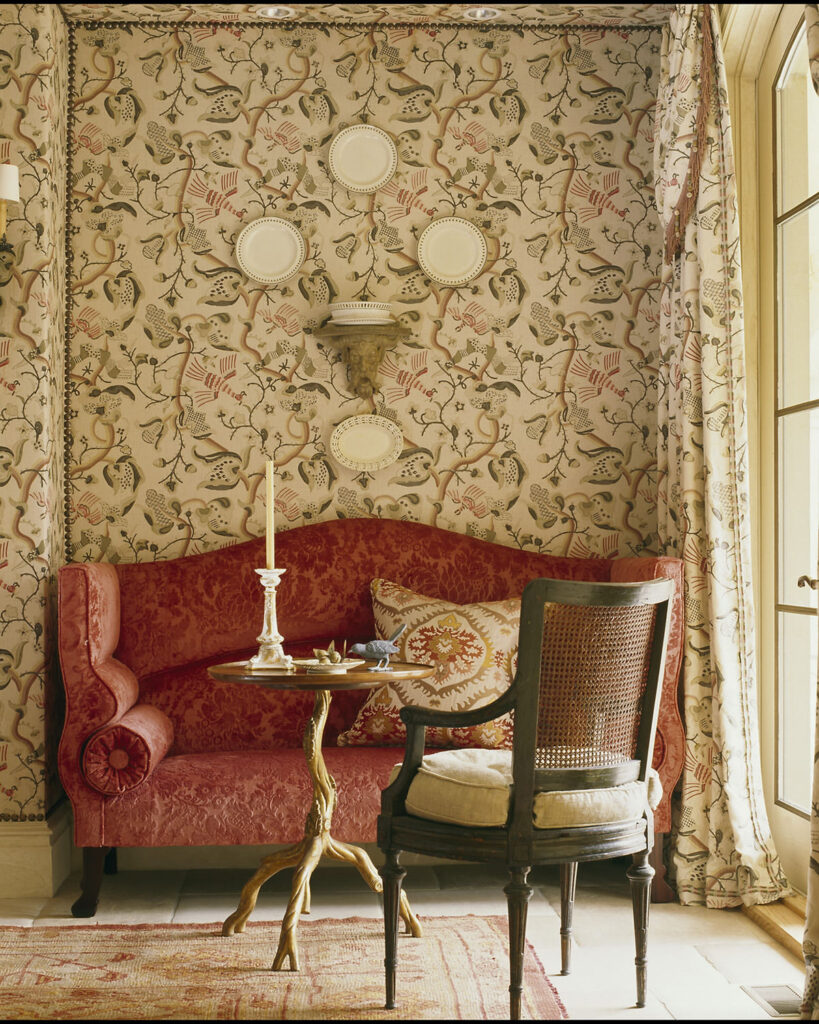 His versatility and keen eye for design has earned him a long list of loyal clients who are often repeat customers. And sometimes the referral is passed down between generations of families or generations of homeowners. "I had a client that I was working for because I had done his parent's house when he was a child," he says. "I'm at the point, being in the business for 30 years, that some clients have literally grown up with us."
Dixon has even redone the same house for different owners. "We have a client who just sold their home in Chevy Chase, Maryland, last week," he says. "And the buyers of the home just called us. So, we are redoing the same home for the new buyers because they liked what we did for the former owner but wanted a more traditional look. It's one house, two ways," he says with a laugh.
Some clients enjoy working with Dixon so much, they even dread the end of a project. "We have a client who recently said, 'This has been so much fun I am dreading when we finish,'" he says. "She hasn't even moved in, but we'll be starting the second project soon."
With a full schedule of installs and new collections around the bend, it would seem Dixon has time for little else, but Dixon's interest in interior design goes beyond placing furniture and selecting colors.
"We enjoy doing podcasts and lectures that are shared on Instagram Live and YouTube," he says.
How does he fit it all in? "It helps that I'm passionate about everything and I've got an incredibly capable staff. And, I'm not a big sleeper. I love to create, so I really don't sleep for more than three or four hours a night."
That passion doesn't just have Dixon losing sleep, it has him excited about the future. "Design is not work for me … it's my passion. I still love it and I never tire of it. I'd like to work until I'm 80 because I love what I do, I love the people I work for, and I adore the homes we get to work on."
Even better? Dixon is intent on sharing his passion, encouraging anyone and everyone to connect with him.
"Our lines are open," he says. "We are always ready to start a new project. Call us! And we are especially excited to work with local clients. We love working in our backyard." ML
Story first published in the June 2021 Issue.