With the "Joanna Gaines" of Hunt Country
Story and photos by Jennifer Gray
Laura Gargagliano Bartee is the real-life equestrian-version of Joanna Gaines. She lives the kind of life many only fantasize about, and few ever build, but her life is actually far less glamourous than one may think — there's a lot more sweat, determination, and patience involved.
As a working mom of two and an equestrian competing in local horse shows, she runs an architectural business and continues to build upon the family homestead with her husband. It leaves little time for much else, but if you asked her, she'd tell you she wouldn't trade it for the world.
For September's fall fashion photoshoot, we headed to Bartee's farm in Warrenton, Virginia, and styled her in comfortable yet trendy clothing that would fit her active country lifestyle. All of Bartee's clothing can be found at Zest clothing and co. located on East Washington Street in Middleburg. The children are wearing the latest fall styles from H&M online. Hair was styled by Victoria Haley and makeup is by Haley Royston both based out of Ash Salon.
We caught up with Bartee to learn more about her and what her lifestyle in the countryside involves.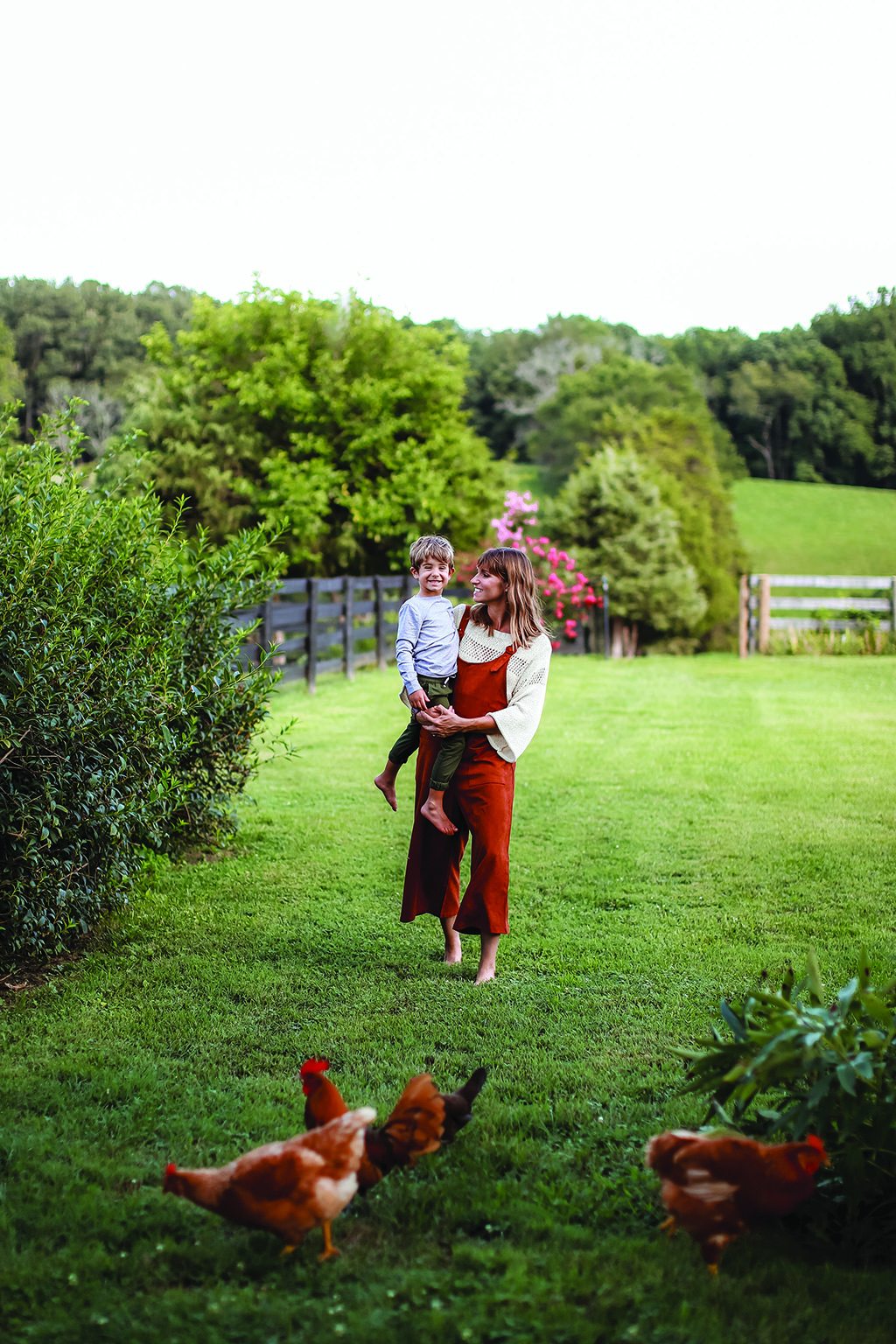 Did you always dream of owning a property like this?
I grew up on a small horse farmette in Fauquier County and spent my days caring for horses and riding. I always assumed that I would have a similar sized farm as an adult. This farm was something that really came along at just the right time. My parents were ready to get away from daily horse care and were starting to talk about selling their farm. My husband and I happened to drive by this property one day and we just fell in love with it for many reasons. It was close enough to town (6 miles), had the country club across the street (my husband likes to golf), [and] all of the buildings had so much character, but were in desperate need of renovating. The only problem was that it had a lot more acreage than we ever thought we could handle … so we started scheming.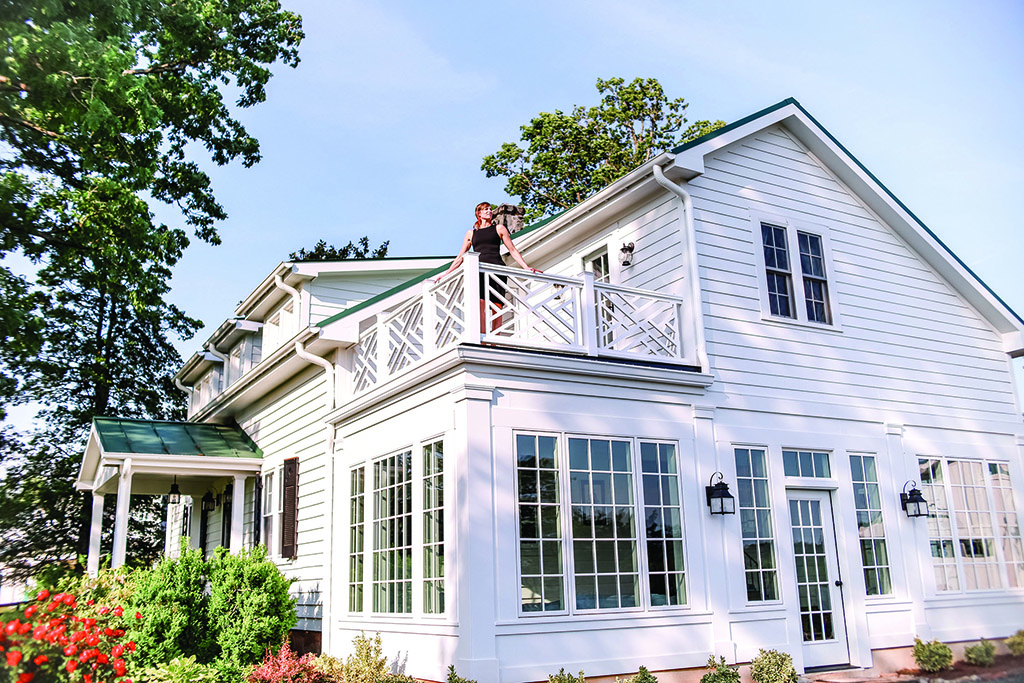 Can you tell me about your plans for the farm and where it's heading in the future?
I always say that this farm is a "labor of love." As a residential and equestrian facility architect, this farm is where I really have cut my teeth. I've designed and helped build everything here, and have learned so much in the process. I wouldn't be the architect that I am today without the knowledge that I've gained in developing my own farm. In six years, we have completely gutted and renovated the 1920s farmhouse, renovated the cattle barn and converted it to a four-stall horse barn, [and] designed a home for my parents and two neighbors whose parcels of land we divided off the original farm lot(s).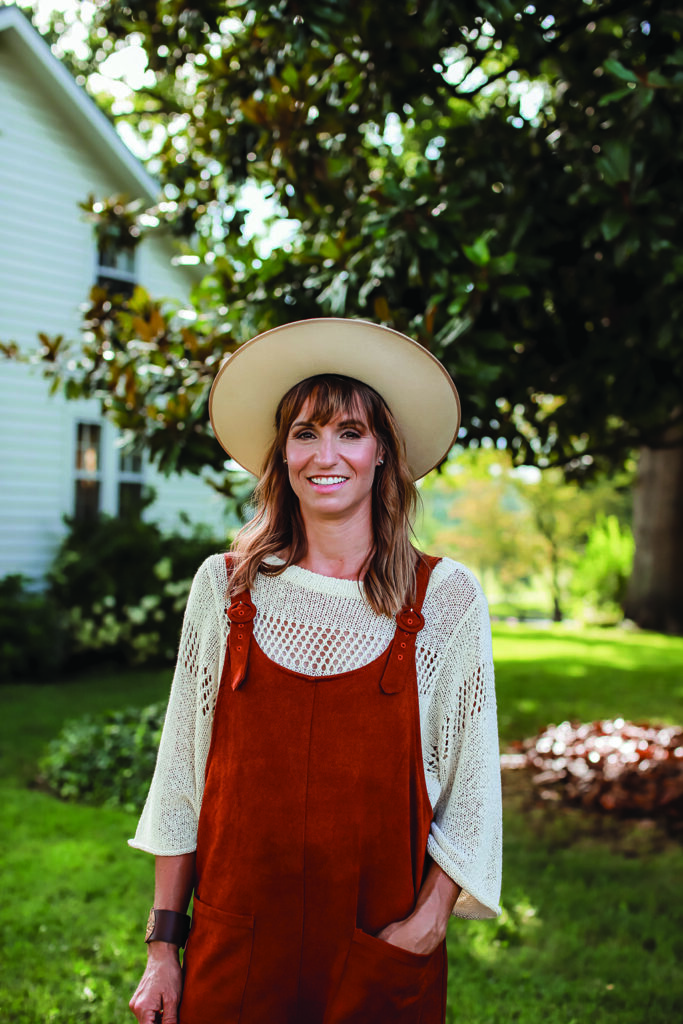 [We] fenced the whole property for horses and cattle, did a solar powered watering system, renovated an old corn crib/livestock outbuilding into a tack room, tore down the original garage and chicken coop and built a new garage, did a mudroom, sunroom, bedroom addition, built a run-in shed, and built a sand riding ring. We've acted as our own general contractor for most of the work and have had help from some wonderful contractors along the way. The next project we are dreaming about is making a party pavilion at our pond where we typically meet the neighbors for bonfires and drinks. One day, we hope to build a larger house on the back acreage of our property to capitalize on the views of the Blue Ridge Mountains.
What are you growing in your garden?
We are growing things that we commonly use. [There are] 10 different herbs, cucumber[s], zucchini, strawberries, sunflowers, peppers, Swiss chard, collard greens, and, of course, tomatoes. We try to feed most of the spoils from the garden to the chickens. Sometimes they help themselves.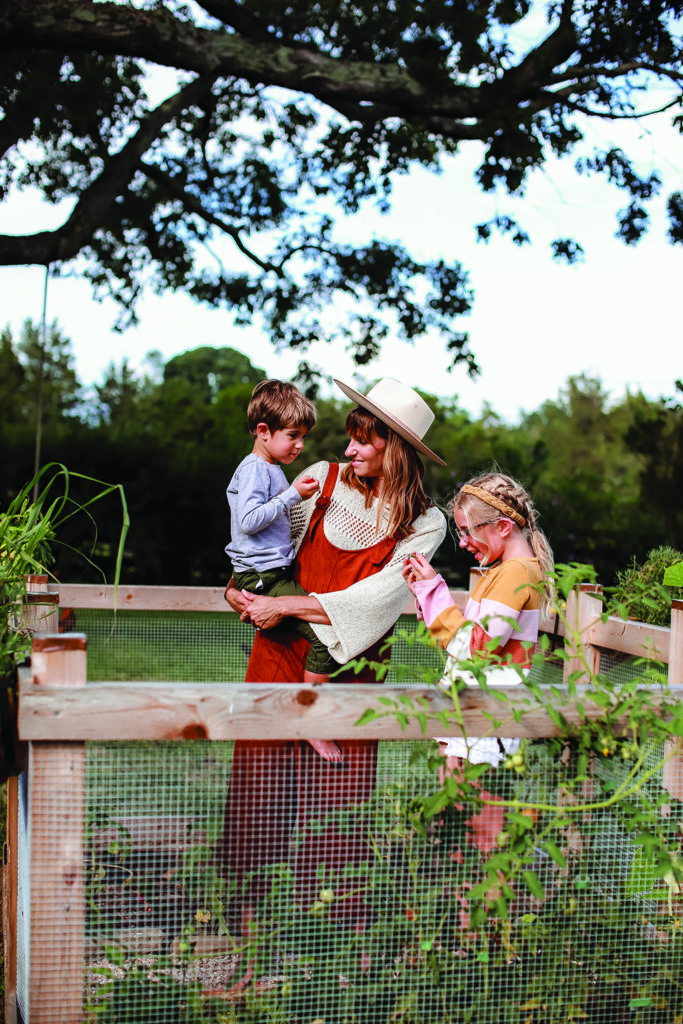 What kinds of animals do you have?
On the farm we have cows [that] belong to our neighbor and help us keep the land in agriculture-use for tax purposes. Chickens started as a COVID homeschool project. We get eggs from our three hens and get chased by our rooster. We have [horses], a thoroughbred, warmblood, quarter horse, warmblood cross, and a Welsh pony. Two of our horses my family has owned since I was in high school, so they are retired here on our farm.
What do you do with your horses?
My daughter, Maddie, and I take weekly lessons, [and] our trainer comes to our farm. I show my homebred horse Ris K (Chance) at A shows, mostly in the Virginia region. I meet up with my trainer's farm (Tudane Farm, which operates out of Rutledge Farm) at larger shows like HITS Culpeper, Warrenton, Lexington, etc. Maddie mostly competes at the local shows with her pony Jackpot in pre-short stirrup. My son, Ryder, sometimes joins in too and does leadline. Maddie and I both have started doing trail rides with the Warrenton Hunt and are hoping to hunt with them one day. Since moving to the property, we have started a Sunday family trail riding tradition. My parents, who live next door, take turns coming with us on their horse Salvador. Sometimes both of the kids will ride tandem on Jackpot.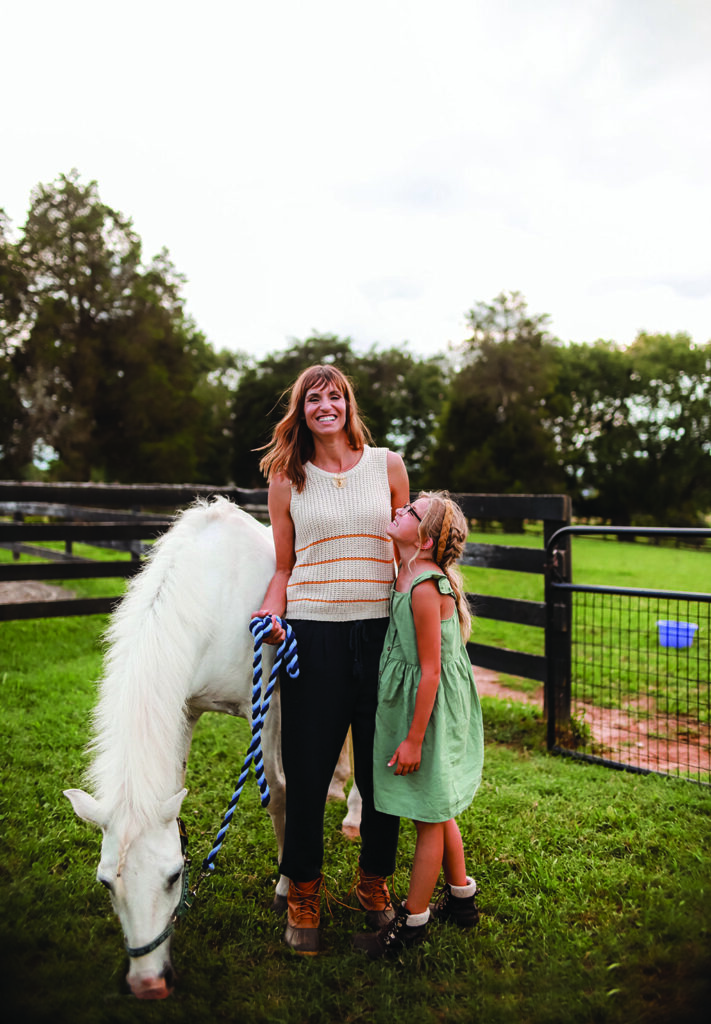 Do the children help with the animals and farm work?
My husband and I do a lot of work on the farm ourselves. The kids spend a lot of time outdoors. We hope that seeing how hard their parents work will rub off on them one day. Ryder is my little compassionate animal lover. He has a way with the chickens and can catch and hold them under his arm for long periods of time. Both of the kids will occasionally help me muck stalls, feed the horses, and collect eggs. This summer their "job" has been filling the horse's water buckets each morning.
What kind of clothing do you look for most often to support your lifestyle?
My outlook on fashion has certainly changed since owning my own farm. I tend to spend more money on farm improvements than clothing these days. I've found that in my professional life, I need to have a casual creative vibe with my clothing as I am meeting with clients often in their homes and it's more of a relaxed atmosphere. I look for clothing that can go from the barn to a casual meeting very easily. Most days, after riding my horse in the morning, I change into a nice sweater or shirt and often keep my riding pants on for the day. ML
Laura Gargagliano Bartee is the principal architect of LLB Design, which specializes in residential architecture and equestrian properties and is located in Warrenton. More information can be found on her website llbdesign.org.
This article was first published in the September 2020 issue of Middleburg Life.