This photo series first appeared in the April 2020 issue of Middleburg Life.
Our lives may be socially distant in the flesh, but spring roars on, and country life, exquisite taste, and style is not dead. Spring's full bloom offers a soothing escape from the uncertainty of our world.
The season often represents rebirth, renewal, love and hope. With that sentiment, we celebrate Middleburg Life's 37th anniversary this April by showcasing some of the undeniable beauty in the Virginia countryside. ML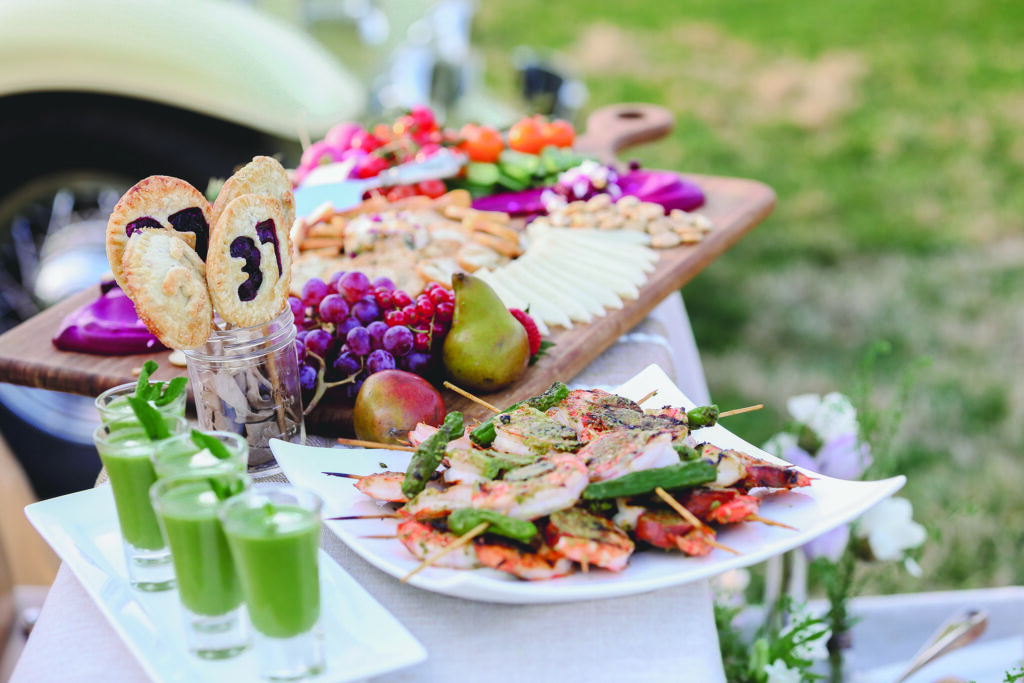 "A Light exists in Spring
Not present on the Year
At any other period."

Emily Dickinson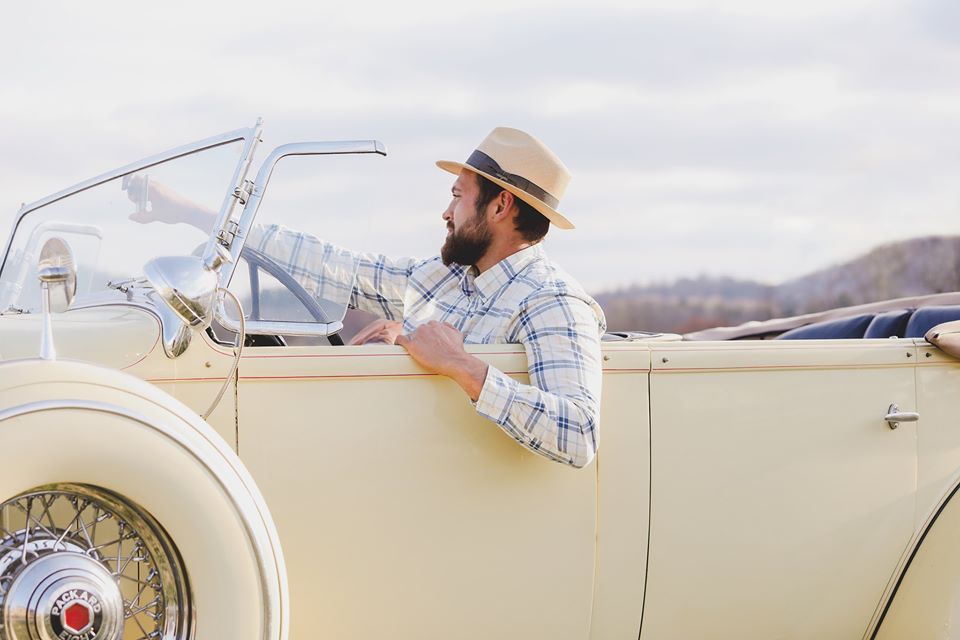 Tailgate Menu by Jessica Shields
Spring Snacking Board
Marinated goat cheese, aged manchego, loaded roasted beet hummus, marinated olives, radishes, pickled spring vegetables, crostini, pistachio duck pâté, salami
Chilled Pea Mint Shooters
Crème fraîche, micro greens
Shrimp, Shishito Peppers and Chorizo Skewers
Garlic scape salsa verde
Lamb and Pita Sliders
Mint, tzatziki, roasted pepper harissa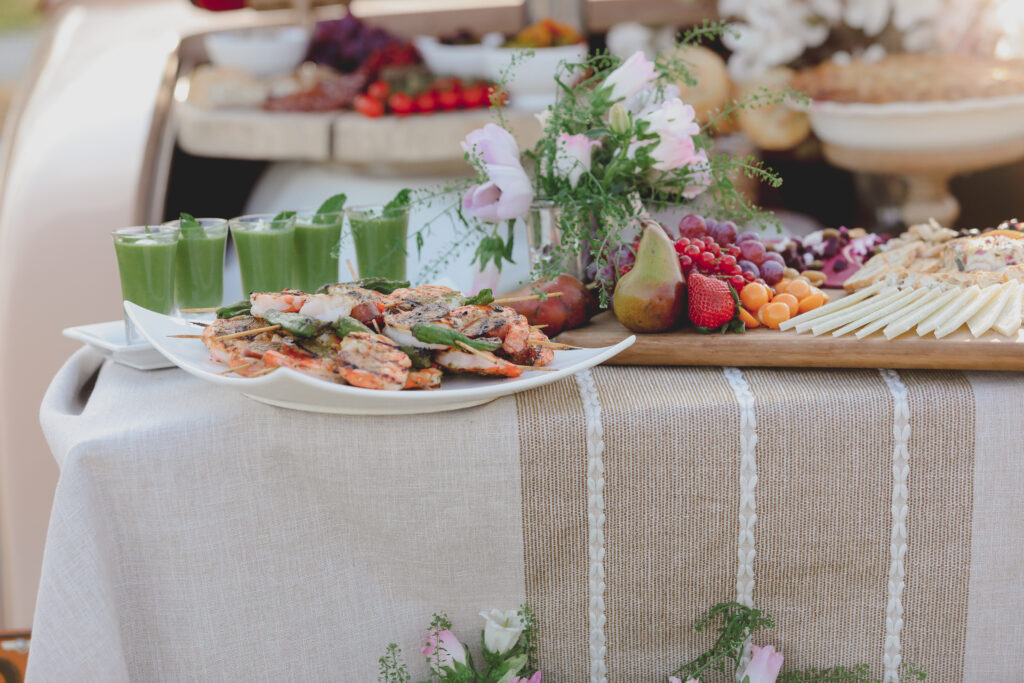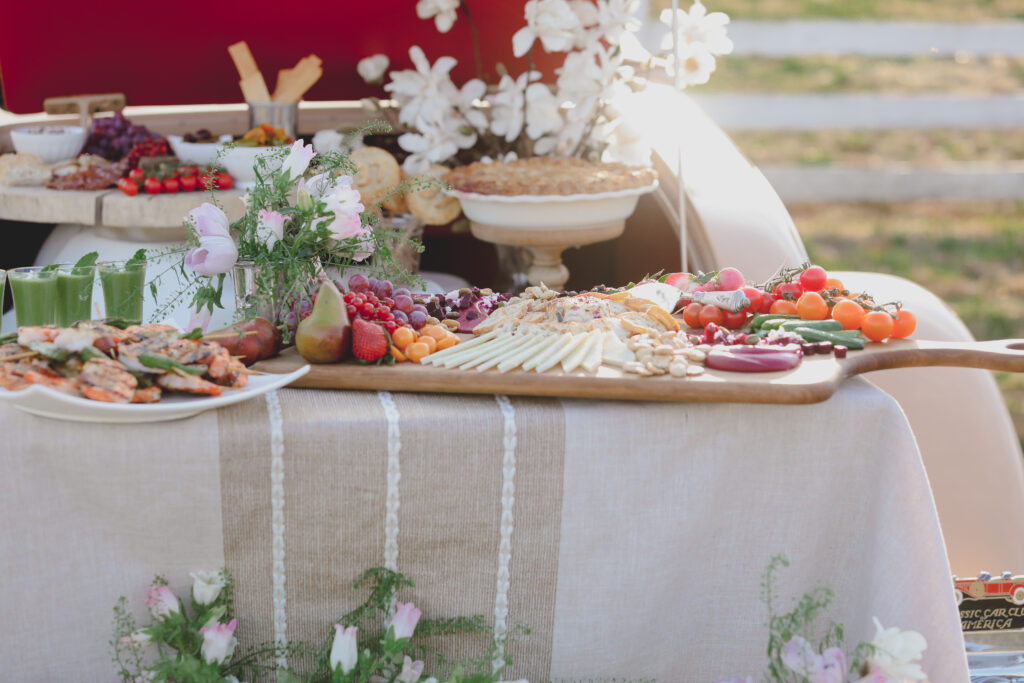 Argentinean Steak and Roasted Vegetable Baguette Sandwich
Arugula, pickled red onions, chimichurri
Asparagus Salad with Spring Herbs, Black Quinoa
Feta, toasted pistachios, radish
Meyer lemon vinaigrette
Spring Baby Potato Salad
Tarragon dressing, pickled mustard seeds
Blueberry Lavender Hand Pies
Cherry almond pie
Mint Juleps and Champagne
Private catering provided by Jessica Shields – [email protected].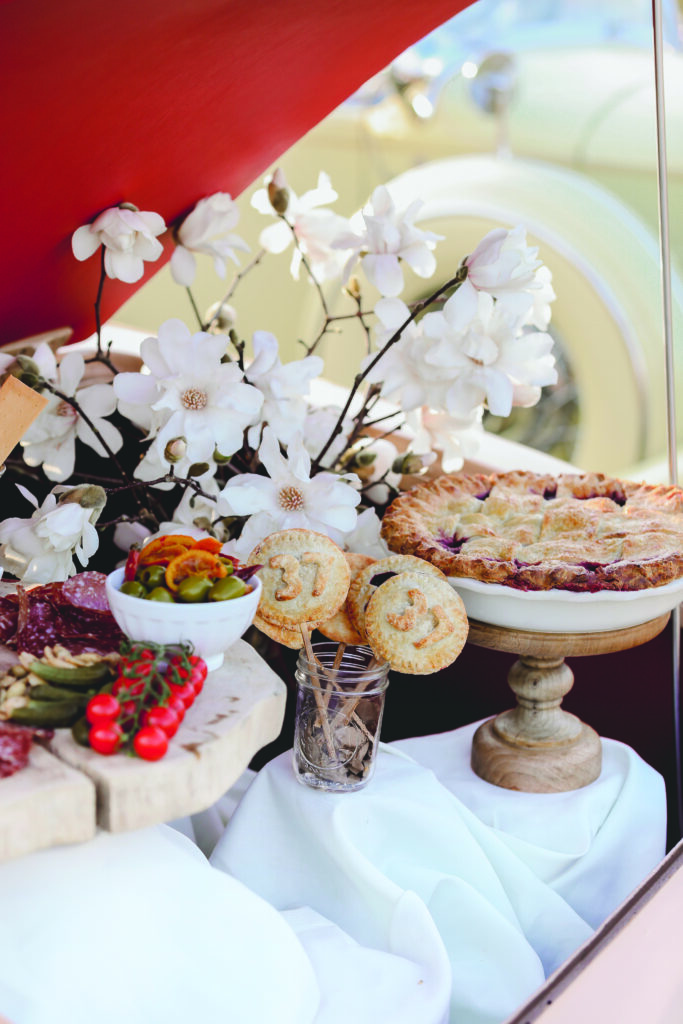 Creative Team:
Photographer: SAS Equine Photography, Shawna Simmons
Creative Direction and BTS Photos: Jennifer Gray, Middleburg Life
Models: Anastasia Vakula, Taylor Hale and Nickolas Barylski
Catering & Florals: Jessica Shields – [email protected]
Hair: Hannah Lessard, Salon Aubrey
Make-Up: Stevie Haight, Beachy Mama Beauty
Clothing: Chloe's of Middleburg and Tri-County
Tailgate Basket: The Fun Shop
Vintage Cars: 1931 Packard deluxe 845 convertible coupe by LeBaron and a
1933 Packard 1102 Phaeton