Written by Gwen Peace
Photos by Kaitlin Hill
Nothing brings a community together quite like fresh air, good food, and a little bit of shopping. The Buchanan Hall farmers market ticks all of these boxes with its return after two long years of absence due to COVID-19. The idyllic setting of Buchanan Hall, just outside of Upperville, Virginia, acts as the perfect backdrop for a unique and thoughtful set of vendors and provides an enjoyable shopping experience. The market hums with excitement and life from the vibrant and diverse stalls to the eager-eyed customers walking through the main aisle with their dogs and children in tow. If one place could sum up the multifaceted Middleburg community, it would be the farmers market. Each vendor represents a unique part of the area — here are some of our favorites: 
C&S Farmstead
Immediately after walking into the farmers market, you are greeted by a booth filled with fresh flowers. It is evident through the meticulous arrangement and vibrant, healthy appearance of the flowers that the vendors take great pride in their craft. Based locally four miles outside of Middleburg, the farm "grows about an acre [of flowers] from April until November" and specializes in weddings and events. Find them on Instagram @csfarmstead, on Facebook @C&SFarmstead, and at the farmers market every Wednesday from 4 to 8 p.m.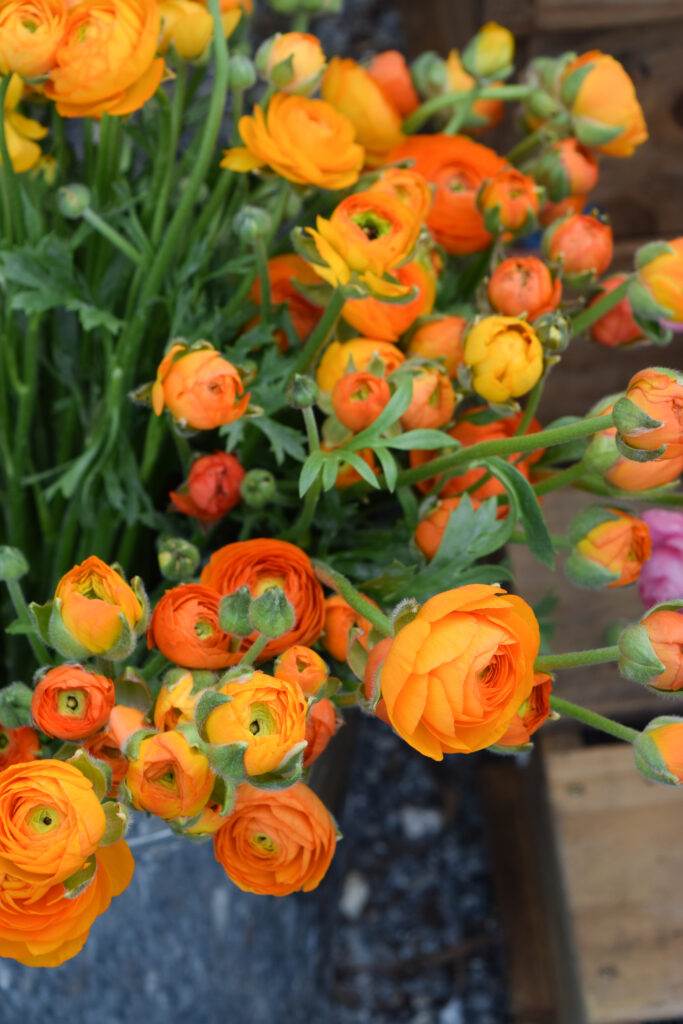 Big Whiskey Cattle Co.
After venturing a bit farther into the market, a booth run by a welcoming mother and son duo can be spotted. They are first generation cattle ranchers, located in White Post, Virginia, and they have a specialized method of raising cattle. "We [raise] all of our cows from calving to harvest and then [produce] dry-aged beef. We use all-natural ranching practices and dry-age [the beef] for 28 days." This age-old technique is going out of style due to the tedious and slow nature of it, but Big Whiskey Cattle Co. hopes to preserve the practice and showcase the wonderful results that it yields. Find them on Instagram @ralmeter, at bigwhiskeybeef.com, and at the farmers market every Wednesday from 4 to 8 p.m. 
Gum Tree Farm
In the middle of the market, the Gum Tree Farm booth is impeccably set up with beautiful clothing on display hanging off a rustic clothing rack. It is the epitome of Hunt Country elegance, both functional and beautiful. The garments are all made out of wool, which comes from merino sheep that are bred and raised at Gum Tree Farm in Middleburg, Virginia. The clothing is available for purchase both online and at their showroom in downtown Middleburg. Find them on instagram @gumtreefarm, at gumtreefarmdesigns.com, and at the farmers market every Wednesday from 4 to 8 p.m. 103 W Federal St, Middleburg, VA 20117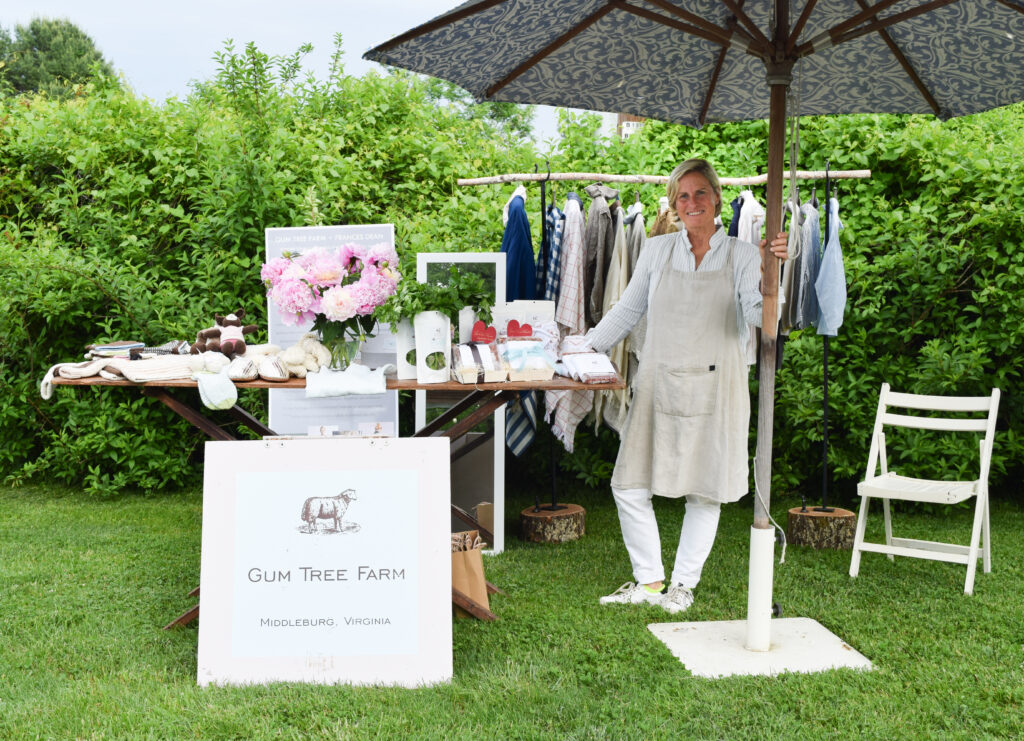 Four Leaf Clover Holistic Pet Bakery
Walking through the farmers market can definitely work up your appetite. There are plenty of food truck options for people, but what about for our four-legged friends? Four Leaf Clover Holistic Pet Bakery has them covered. They provide healthy pet treats that "[are free of] grains, corn, soy, and artificial ingredients." Around 80 percent  of the ingredients they use are sourced locally from small family farms in Fauquier County, and the bakery is based out of downtown Warrenton. Find them on Instagram @FourLeafCloverLLC, on Facebook @FourLeafCloverDogTreats, at FourLeafClover.net, and at the farmers market every Wednesday from 4 to 8 p.m. 9 N 5th Street, Warrenton, Virginia 20186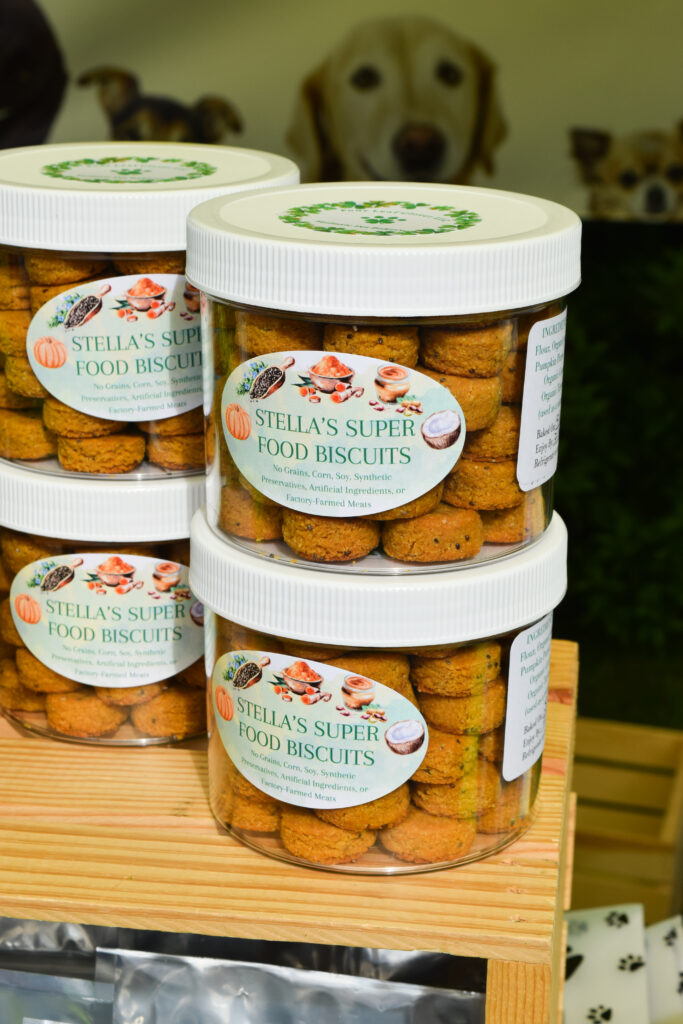 Rural Squirrel Candle Co.
Nearing the end of the market, one can't help but notice the beautiful china on display at the Rural Squirrel Candle Co. booth. Upon closer inspection, it is evident that the ornate tea cups on the table have been transformed into candles. Each piece is unique and vintage, coming from antique stores and flea markets alike. The booth has a candle for everyone with a multitude of different designs and scents available, each with their own history. The owner is quick to note that he can turn your own treasured pieces of china into candles which creates fantastic mementos. "Light the candle, and a loved one will visit you," he says. Find them on Instagram @ruralsquirrel_candleco, at ruralsquirrelcandle.com, and at the farmers market every Wednesday from 4 to 8 p.m. Inquire about creating your own candle at [email protected].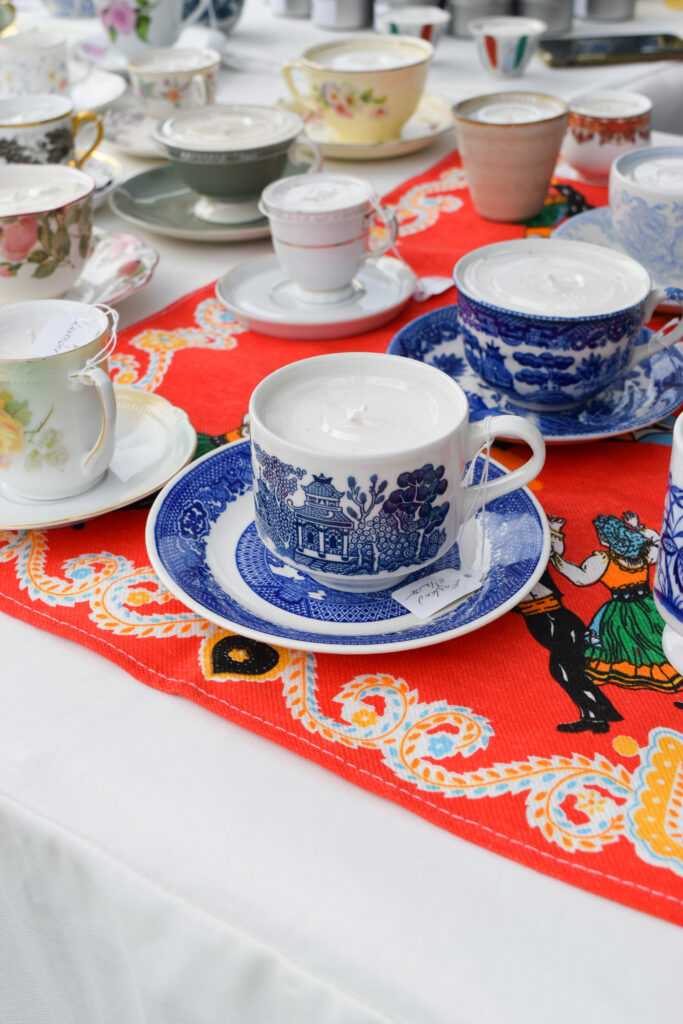 Temalle Ltd.
The final booth in the market is perhaps the most eye-catching, featuring a large selection of handmade Ghanaian baskets spread over a colorful blanket and hanging from the beams of the tent. The baskets are lovely and come in a variety of traditional patterns and color schemes. They are made in the village that the owner's parents are from in Ghana and are handwoven out of straw. The baskets make a perfect gift for a family member or friend who loves vibrant color and functional, sturdy items that will last a long time. Temalle Ltd. is located in Bealeton, Virginia, and travels around to many farmers markets in the area. Find them on Instagram @temallelimited, on Facebook @TemalleLtd, and at the farmers market every Wednesday from 4 to 8 p.m. ML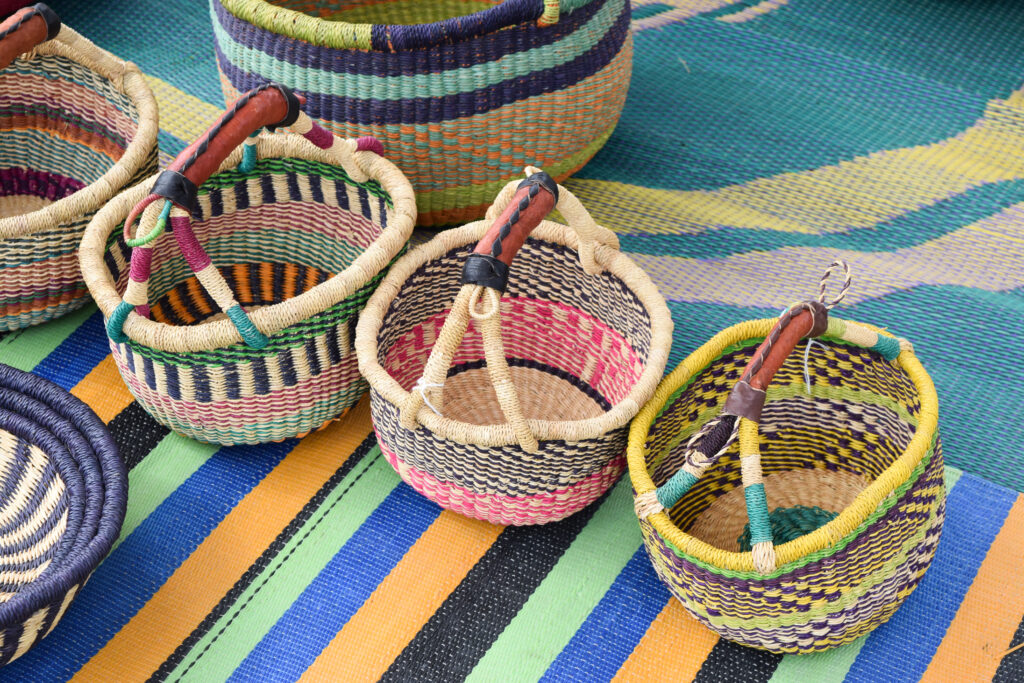 The Buchanan Hall Farmers market is located at 8549 John S Mosby Hwy, Upperville, Virginia 20184 and is open every Wednesday from 4 to 8 p.m. between May 18 and October 26.