A Baker's Tale: From Farmers Market to Brick and Mortar
Written by Chelsea Rose Moore
Lauren Connolly grew up in the kitchen alongside a mother, grandmother, and several aunts who all loved to bake. Spending time in the kitchen was a normal part of her life, a place to tinker creatively and find joy in something as small as a cookie. As an adult, she worked full time as a purchasing manager for a building material company, but baking was her creative outlet.
Ten years ago, she took a cookie decorating class and became "addicted to royal icing and cookies," she said. As a result of her newfound passion, she had her kitchen licensed and inspected in 2017. She showed up to the Clarke County Farmers Market with cookies and quickly started selling out halfway through the market.
One Saturday, a customer asked if she made cakes too. She decided to give cakes a try, adding another component to her business. Over time, she developed a loyal and loving following in Clarke County, marking many special occasions with her desserts. Just two years later, she left her job to bake full time from her house. Today, she makes far more than just cookies and cakes. Find everything from strawberry cheesecake stuffed waffle cones to decadent brownies and savory quiches in her new bakery in downtown Berryville.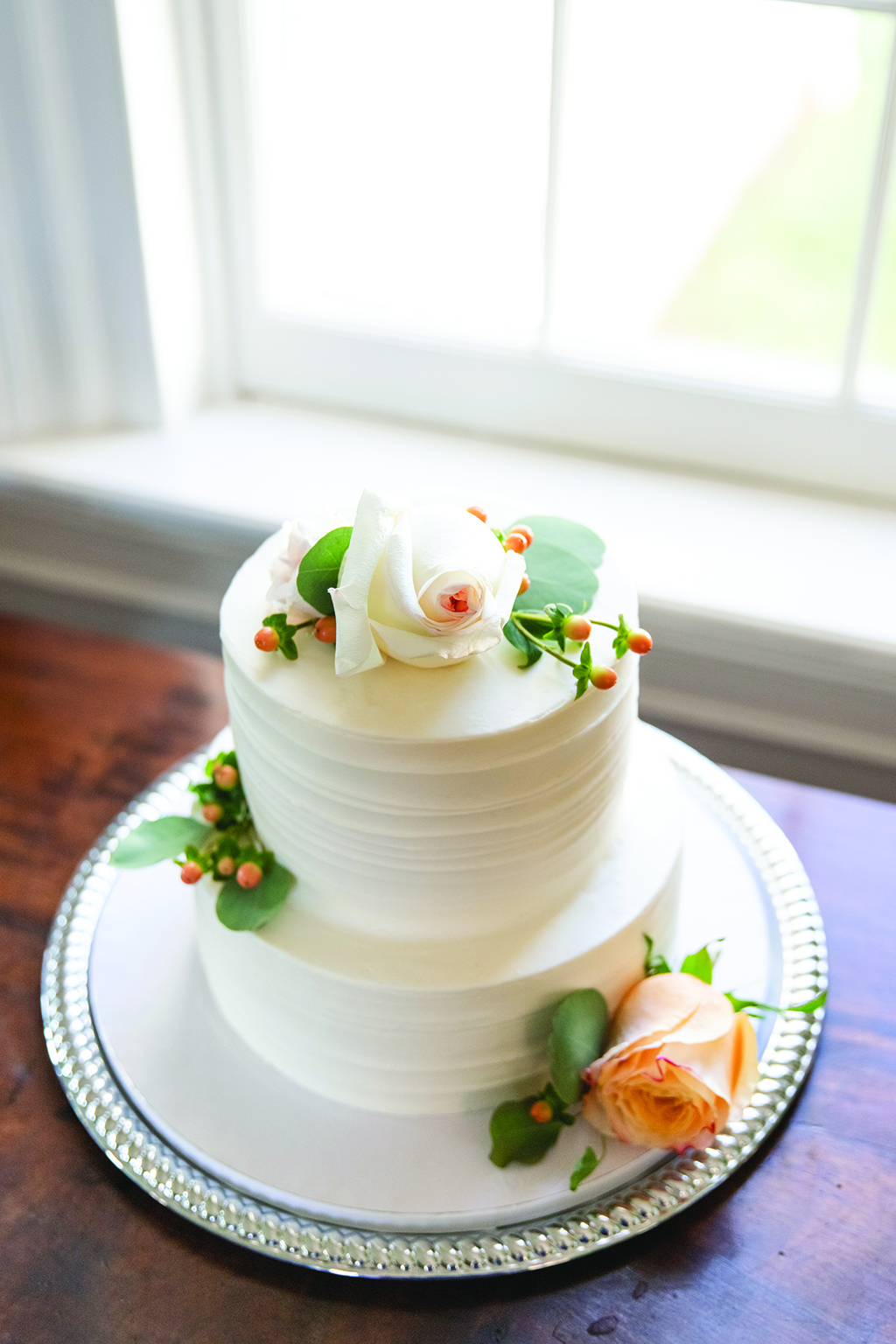 Photo by Emily Marcella Photography.
As a Berryville resident, Connolly said having her own space felt like the natural next step in her business. A friend told her about a vacant building on Main Street in April 2020. Although there was originally a contract on it, the buyer backed out because of COVID—and Connolly was next in line.
"It was an open, blank shell when we purchased it," she said. "It had been an appointment-only photography studio. There was no kitchen, just an employee handwashing station and a small dorm refrigerator. I had to hire a bunch of contractors and put in a bunch of equipment and counters. It took four and a half months. We closed [on the bakery] in the beginning of May and opened [the shop] in September."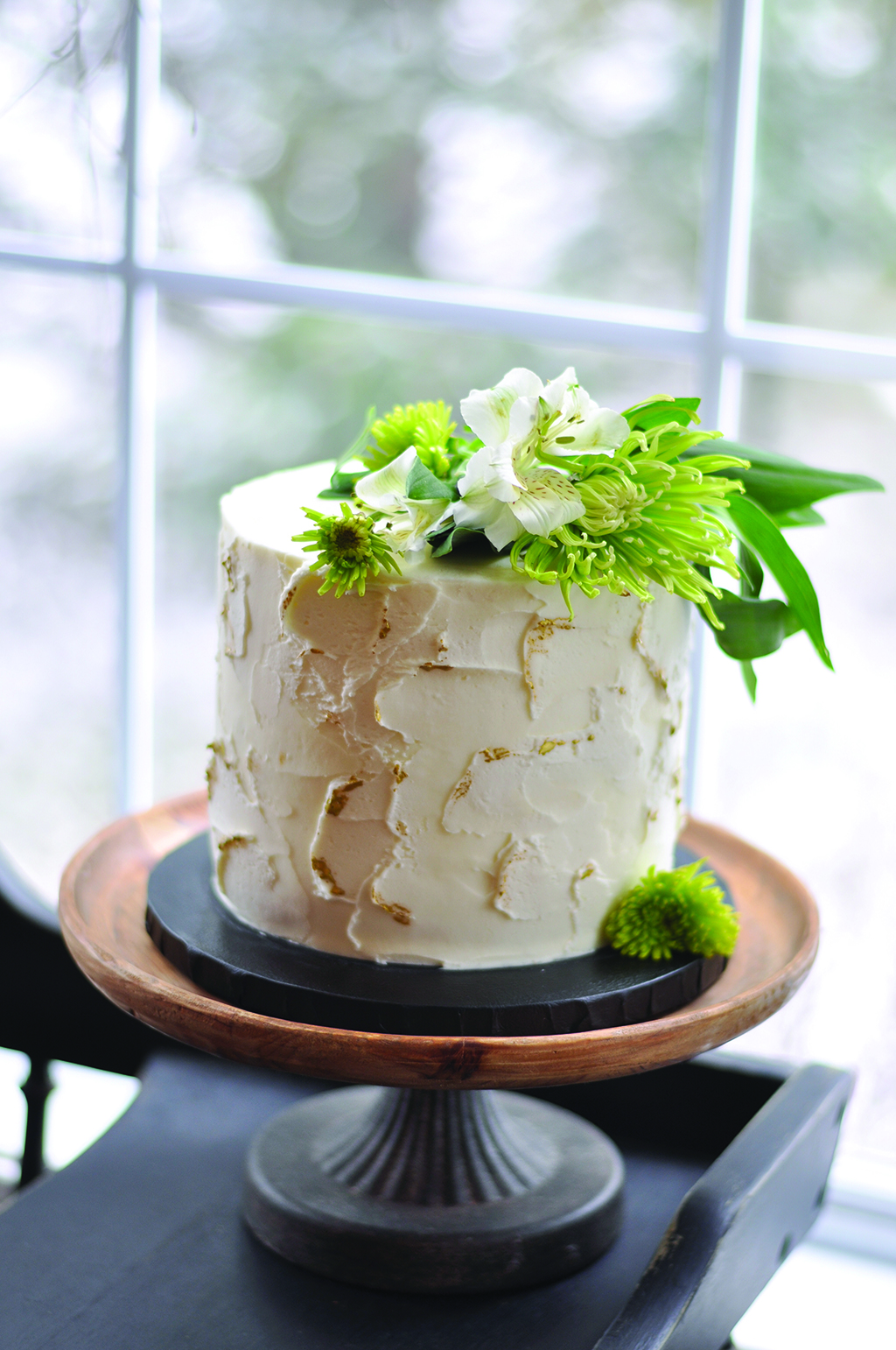 Photo by Bre Bogart Photography.
Having a brick and mortar keeps her on her toes. The bakery case must stay filled; custom orders need to be made, and wedding cakes must be baked. Even though weddings look different during this COVID season, couples are still getting married and finding special ways to celebrate with unique COVID wedding trends.
"People are still [having weddings], but it seems like a lot of people are scaling it down with a smaller cake or a small cutting cake with cupcakes," she said. "I've been seeing a lot of small, six-inch cakes for [the bride and groom] to cut for pictures and cupcakes for each guest. There are some who still want a small, two-tier cake. The bride and groom will cut the top tier and serve the bottom tier to guests. There are some weddings where they want everything packed; they want each cupcake in an individual box and decorated cookies individually wrapped."
Although she'll prepare any style of cake, tiered cakes are her favorite to make. "My wedding designs are very simple, kind of traditional," she said. "I like the buttercream, and we try to play it up with fresh flowers or greenery."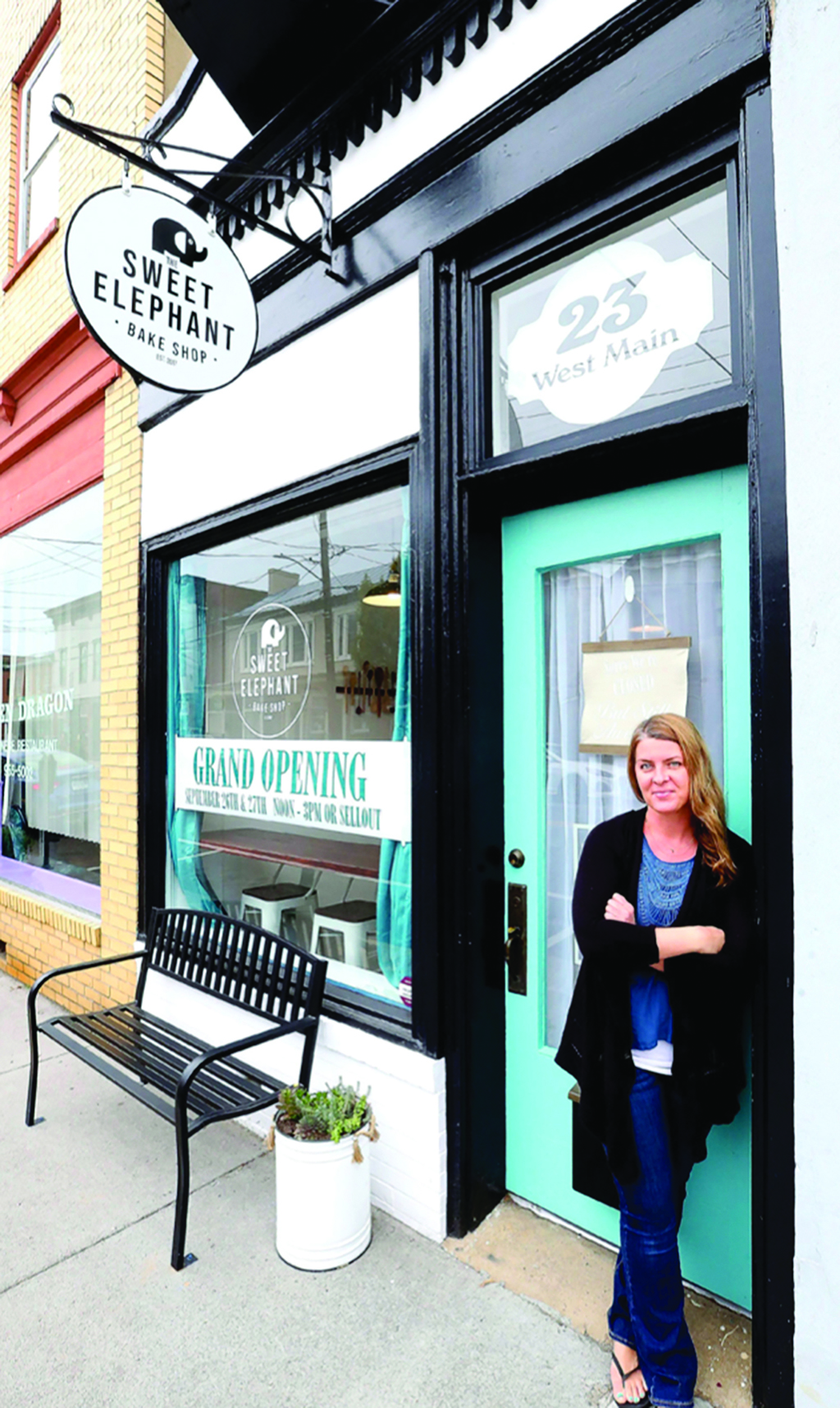 Lauren Connolly stands in front of her bakery. Photo by Jeff Taylor/Winchester Star.
The creative side of the business keeps her going day after day. "Everything is handmade," she said. "There are no two cookies that are exactly alike." Which, in turn, means no two days are exactly alike. Connolly is making special Valentine treats: festive heart cookies and sets of cupcakes. She's also planning a Valentine's Day collaboration with Clarke County's Audley Farm by pairing a six-inch cake with a set of Audley steaks for a "steak and cake."
She's done other collaborations with Clarke County businesses. Last spring, during the lockdown, she planned a "breakfast quarantine box" with Persimmon Ridge Farm. The box included Persimmon Ridge's eggs and breakfast sausage with Sweet Elephant's English muffins and scones. She made cookie decorating gift baskets in December that were sold at Berryville's Modern Mercantile. She's also made gift baskets with Cordial Coffee.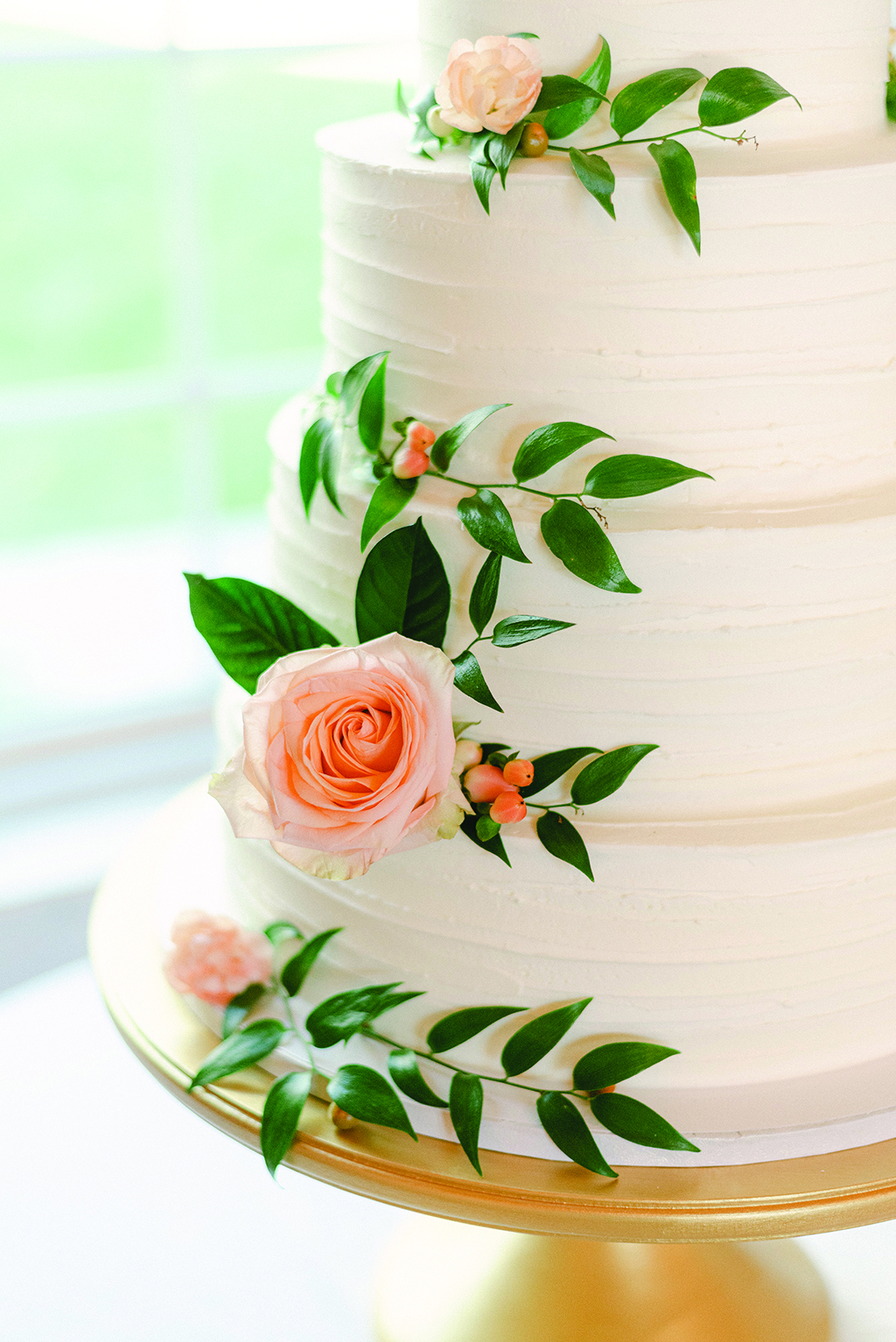 Photo by The Kents Photography.
She sells her own private label of Cordial Coffee in her shop. Cordial created the blend and roasts it for her. The coffee contains hints of graham and cocoa — the perfect combination for a baker's blend.
Currently, she has one full-time employee and two part-time employees. Her mom, who sparked her love for baking, also helps out here and there in the shop. What else does Connolly love about her shop? "Being able to do pretty much whatever I want and put it on the menu," she said. ML
Located in Berryville, Sweet Elephant Bakeshop is open Wednesday-Friday from 7 a.m.- 4 p.m. and on Saturday from 8 a.m.- 3 p.m. They are currently closed Sunday-Tuesday. Her hours may change in the summer. Pre-order baked goods at sweetelephantbakeshop.com, or scroll through Facebook.com/TheSweetElephant/ to see examples of her desserts.
Published in the February 2021 issue of Middleburg Life.