"Begin with the end in mind."
— Stephen Covey, author of "The 7 Habits of Highly Effective People"
by Tom Northrup
It was not apparent to many of Tobias Wolff's teachers and classmates at The Hill School in Pottstown, Pennsylvania, in the early 1960s that he was on track to become a "highly effective" adult.
I was a member of that class of 1964 and knew Toby as a student who struggled and as a school citizen who consistently and creatively challenged the rules. While I didn't know him well, one of my roommates was a close friend of his, and the school was relatively small, so many of us were well aware of his activities.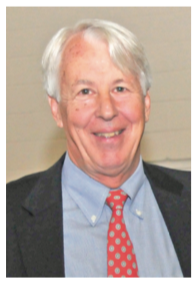 Toby did not graduate with our class. Despite showing promise and talent as a writer, he was expelled at the beginning of our senior year for failing his re-examination to remedy a failure of a science class from the previous spring.
During the next year, he lived with his mother in Washington, D.C., where he worked, partied and earned a high school equivalency certificate. In 1964, he enlisted in the Army and served for four years, including time as an officer in Vietnam. His account of his months there, "In Pharaoh's Army" (1994), is considered one of the most moving descriptions of the war.
In 1989, twenty-six years after leaving Hill School, Toby wrote another memoir, "This Boy's Life," about his tumultuous and itinerant childhood years between 10 and 18. Some critics have compared it to "Huckleberry Finn" or "Catcher in the Rye," except "This Boy's Life" was not fiction.
As an educator for nearly 50 years, I've always been interested in and have sought to understand the conditions and influences that help a child become a psychologically healthy, self-educating and motivated adult. After all, isn't this the fundamental task and long-term goal of parents and schools?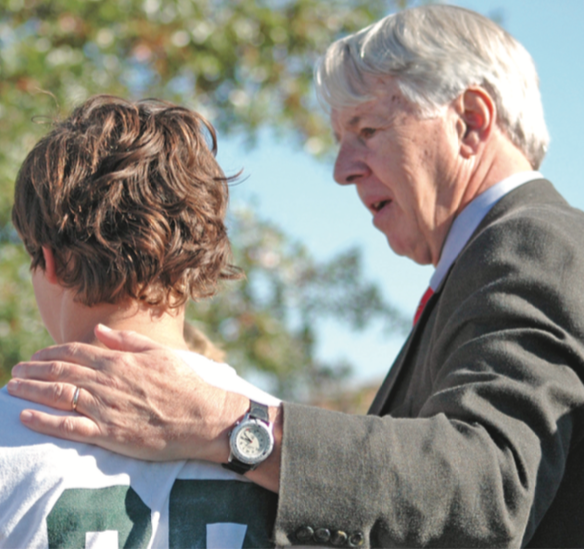 Using the lens of my experiences as an educator and a parent, I'd like to explore some of the clues in "This Boy's Life" that were predictors that Tobias Wolff would ultimately become a caring husband and father, an involved citizen of his community, a loyal friend, an outstanding teacher and an off-the-chart success professionally. The head of Stanford University's graduate creative writing program, Wolff is the recipient of multiple awards for his work. David Sedaris even called him America's greatest living short story writer.
So what were the portents that suggested Toby would succeed? While there are many, three were primary:
1. His belief in and vision for himself at age 15. Despite his undistinguished academic record at a public school in Concrete, Washington, his representation of himself in his application materials to Hill School described a very different boy. He wrote: "I felt full of things that had to be said, full of stifled truth. That was what I thought I was writing—the truth. It was a truth known only to me, but I believed in it more than I believed in the facts arrayed against it. I believed I was a straight A student, an Eagle Scout, … a powerful swimmer … a boy of integrity."
2. The love, acceptanceand encouragement of his mother, Rosemary, and older brother Geoffrey, who is also an accomplished writer. Geoffrey helped stimulate Toby's boyhood love of books and writing and advised Toby to apply to an Eastern boarding school that would allow him to escape his abusive stepfather, as well as offer him a stimulating academic program. And his mother, despite her poor judgment in many areas, was steadfast in her love for and support of Toby. When he was expelled from Hill, Toby wrote that his mother "wanted me to know that she wasn't mad at anything, that I had lasted longer [two years at Hill] than she ever thought I would."
3. His passion for reading and writing, which was recognized and encouraged by an important adult mentor at Hill. That teacher, he wrote, "saw that I loved books but had no way of talking about them beyond what I'd begun to learn from my brother [Geoffrey]. This man befriended me … tutored me, cast me in some of the plays he directed."
Angela Duckworth, in her book "Grit: The Power of Passion and Perseverance," makes the case that grit (not test scores or conventional academic achievement markers) is the best predictor of long-term success. Suffice to say, Tobias Wolff exhibited the
highest level of "grit" in his adolescence.
In addition to recommending "This Boy's Life" and "Grit" for careful reading, my own lifetime experience insists that virtually every child has the potential to become a highly functioning adult. Most importantly, parents and teachers need to have faith that children carry the seeds of success within them. Their task is to provide the love, structure, latitude and patience that all children deserve.
Tom Northrup was the long-time head of school at Middleburg's Hill School.
Courtesy photos: Tom Northrup