Beverly Equestrian: The cream of the crop
By Heidi Baumstark | Photos courtesy of Beverly Equestrian.
It's been said that some horses will test you, some will teach you and some bring out the best in you. When it comes to bringing out the best, Beverly Equestrian in The Plains is dubbed as the area's premier training and boarding facility.
Darrin Mollett, who co-owns Beverly with her husband, Bill Ballhaus, knows a thing or two about horses. And busy lifestyles.
For a time, she tried to fit it all in: family life, career, plus her love of horses. But, seeing a similar pattern in other horse lovers, she and her husband decided to make a move. In 2011, they opened their brand-new, year-round equestrian center planned by experts in their respective fields, who helped them with selecting the land, constructing structures and designing indoor and outdoor areas.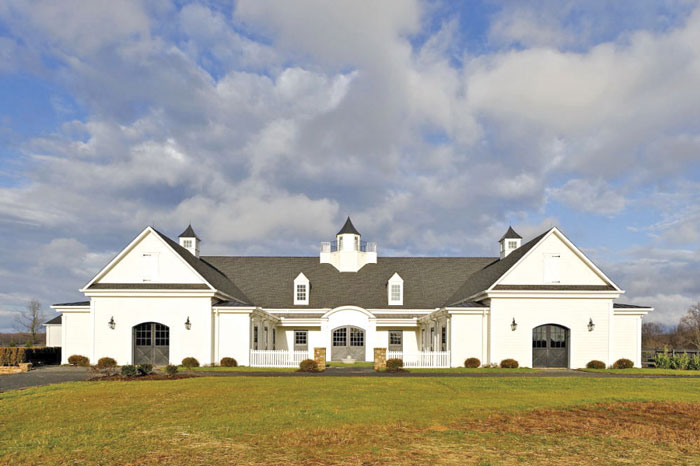 Beverly's training and boarding amenities offer horse lovers the best, stomping out any concerns clients might have about horse care. With respect and true love of the land, Mollett and Ballhaus decided to place their property in a perpetual conservation easement with the Land Trust of Virginia.
It all started in 2004 when the couple moved from Southern California to Northern Virginia. "When I knew we were relocating to Northern Virginia, it had to be Middleburg," Mollett added. "We determine where the horses are first. And then move."
Mollett, a partner in a commercial law firm, first boarded her horses at a farm in Upperville. Knowing firsthand the challenges of riding while working inside and outside the home, the couple purchased the property in 2010 to start their new business venture, which opened a year later. "We liked the name 'Beverly' since it harkens back to our Southern California roots," Mollett explained.
In addition to offering the best in training and boarding, Beverly also runs the equestrian program for middle and upper school students at Wakefield School in The Plains for riders who participate in the Interscholastic Equestrian Association. Horses are provided so students don't need to have their own, making horses accessible to people who otherwise might not have a chance to ride and compete.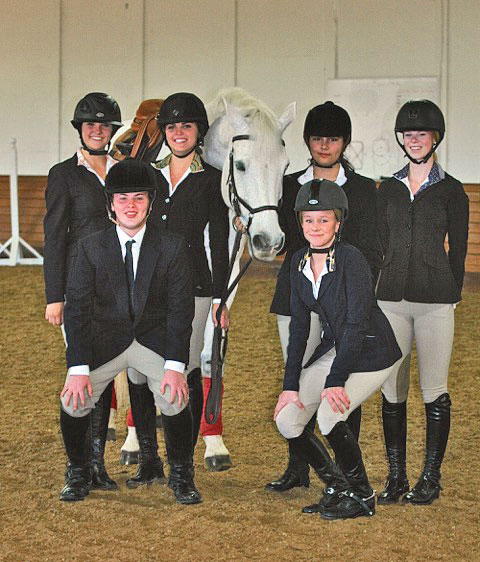 When it comes to her own horse competitions, Mollett has competed in the sport of eventing on both coasts for more than 15 years. In 2008, she was the United States Eventing Association's No. 1 rider in the country at her level and has remained on the Top 10 list annually for several years. She has trained with the cream of the crop: Olympic silver medalists David and Karen O'Connor of the United States, Olympic gold medalist Leslie Law of Great Britain, American eventer Jim Wofford, American horse trainer George Morris, top-ranked international dressage judge Linda Zang and Australian eventer and grand prix show jumper Scott Keach.
After supporting his wife's equestrian pursuits for years, Ballhaus decided to join Mollett in 2011 on the polo field for the first time. It took one polo lesson and he was hooked. Fast-forward five years and he is now a passionate polo player while exploring other horse sports such as fox hunting last season with the Orange County Hounds.
With their indoor facility, Ballhaus was able to practice polo year-round. Mollett added, "He could practice indoors and get five years of polo into one. For someone who didn't ride, I'm pretty proud of him. Now he loves the game of polo. So, when it comes to horses, I guess he's come over to the dark side with me."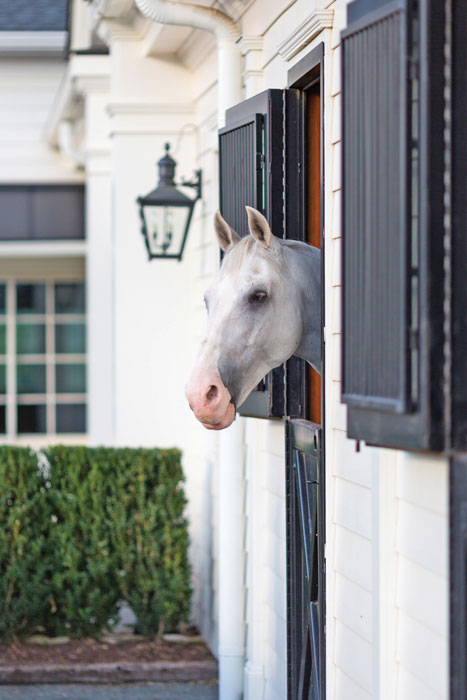 Mollett didn't ride as a child. She always wanted to, but it wasn't an option at the time. When she was in law school at the University of California-Los Angeles, the school partnered with a horse farm in Malibu that specialized in eventing, so she started with that.
"I bought my first horse and started competing," Mollett said. "By that time, I had graduated from law school and was working. I moved to Arizona with my horse and was competing. When we moved out here, the rest of the world of horse sports opened to me like polo, fox hunting and dressage."
Through Ballhaus playing polo, the couple got in touch with Nacho Figueras of Argentina, ranked as one of the top polo players in the world, hob-nobbing with such notables as Princes William and Harry.
"We started going to Argentina where Nacho has a horse-breeding facility, so we were able to get beautiful horses," Mollett said. "He also really cares about lots of charities; he's such a good guy and does great things for the sport."
Liz Ledger describes herself as an amateur rider with a busy, professional life who appreciates Beverly's world-class facility, excellent trainers and respected clinicians. "The owners have created an environment where both horses and their riders can thrive; I don't want to split my year between Florida or Carolina in order to ride during inclement weather," she said.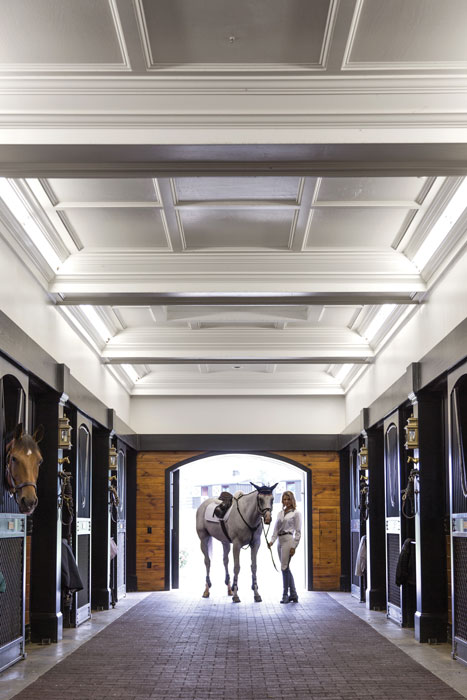 Beverly's heated indoor arena with excellent footing has allowed Ledger to continue riding and schooling year-round and learning from expert trainers like Allison Springer. Ledger added, "To ride alongside Allison as she's schooling Arthur, or any of her amazing event horses, is truly inspiring. She's always been very encouraging and thoughtful whenever we cross paths."
A distinctive feature of Beverly is its ability to create premier contacts in multiple disciplines. "Since we work with Nacho, we're able to attract the best. And Argentinian polo horses are the world's best." Beverly also offers a variety of programs under their Legends Series that brings in experts including George Morris, who came to teach his popular three-day clinic in September.
On the eventing side, Beverly is responsible for putting on the Great Meadow International in The Plains. Mollett added, "David O'Connor and I have made that a reality at the three-star level and have turned it into a Nations Cup where teams compete from the U.S., Great Britain and Canada." This year, the Nations Cup was held July 8-10 at Great Meadow.
Teresa Loughlin, of Purcellville, works at Inova Loudoun Hospital as a physical therapist. She said, "I selected Beverly because it offers well-staffed, customized horse care with nice amenities. It offers me the most productive use of my time when I'm at the barn."
"People have complicated lives," Mollett said. Beverly's services make it easy for clients to ride. And all the best people in the field are there putting on events, doing clinics and teaching lessons.
"What sets us apart?" Mollett asked. "We come from a corporate background and have a professional approach in managing our customers who expect a certain level of service. Our team is highly trained, very customer service-oriented and organized. We have the best quality. That's what sets us apart." ML
Beverly Equestrian: 7120 Beverly Lane,
The Plains, VA 20198; 540-253-5021;
beverlyequestrian.com.