Dressing for the NSLM Polo Classic
Favorite looks and why we love them
By Jennifer Gray Calcagno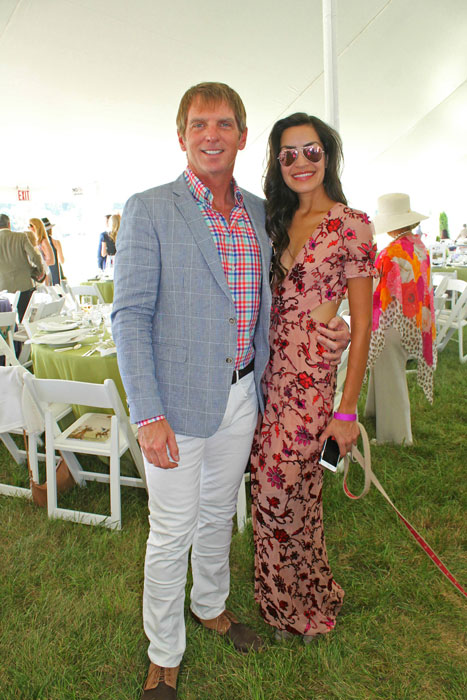 Polo player and model Rebekah Pizana wearing For Love & Lemons and Stuart Weitzman, with David Greenhill, polo player and owner of Greenhill Winery & Vineyards, wearing Ralph Lauren and Sand Copenhagen.
What I love about these looks: Both Rebekah and David are clearly not afraid of bold and bright colors, which plays to their advantage since it brings out their youthful spirit and summer glow perfectly.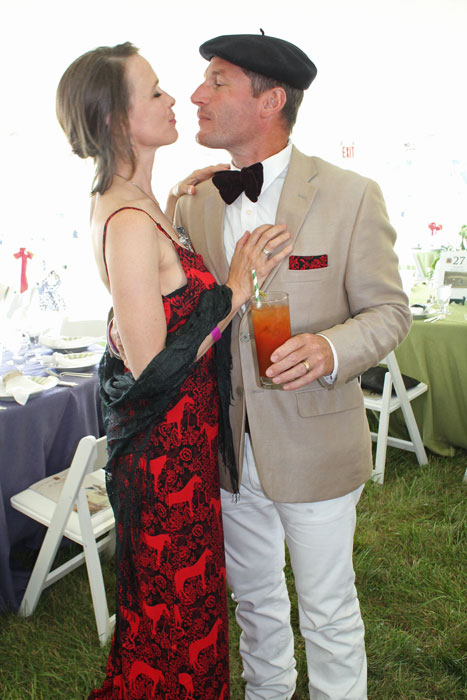 Painter Isabelle Truchon wearing sigAshop, with Sébastien Marquet, winemaker for Greenhill Winery, wearing a sigAshop pocket square and Calvin Klein.
What I love about these looks: What's not to love about a romantic, bohemian style, horse-printed maxi by local designers (wink, wink)? And husband Sébastien nailed it on the accessory game with a matching pocket square, bowtie and French beret. Men, take notes here.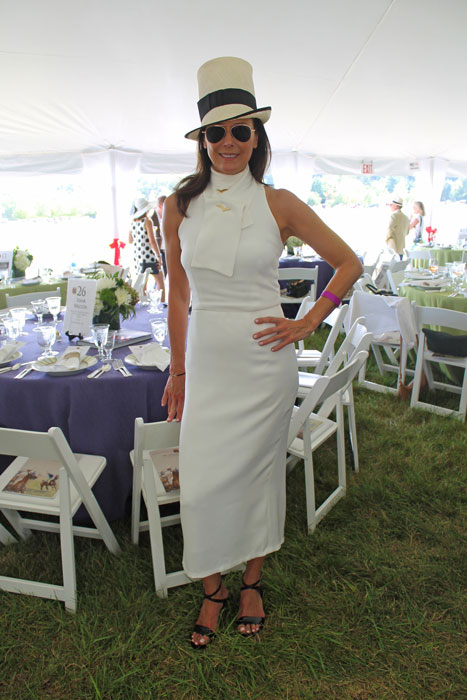 Fashion designer Diana Misetic wearing her own designs.
What I love about this look: When you wear a well-tailored ensemble, the look speaks for itself. Diana had everyone turning heads, especially with that over-the-top top hat.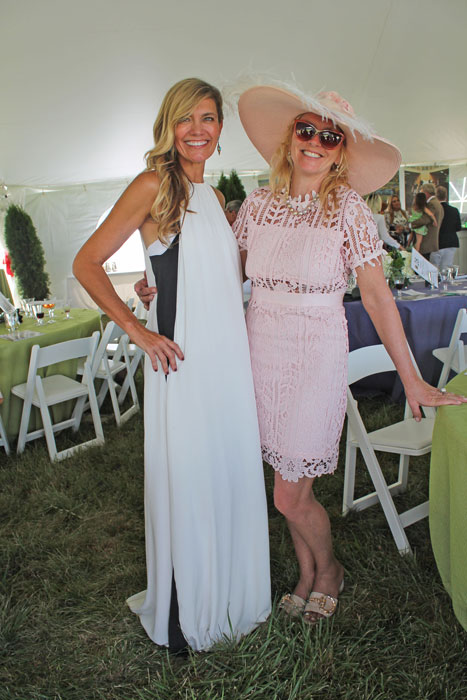 Julie Giuliani wearing Paula Cahen D'Anvers, with Patty Milligan wearing Parisian design by Danity Paris.
What I love about these looks: These women love to travel and are both wearing dresses from their trips abroad. A dress with a story and a memory tied to it can be a great conversation piece at an event.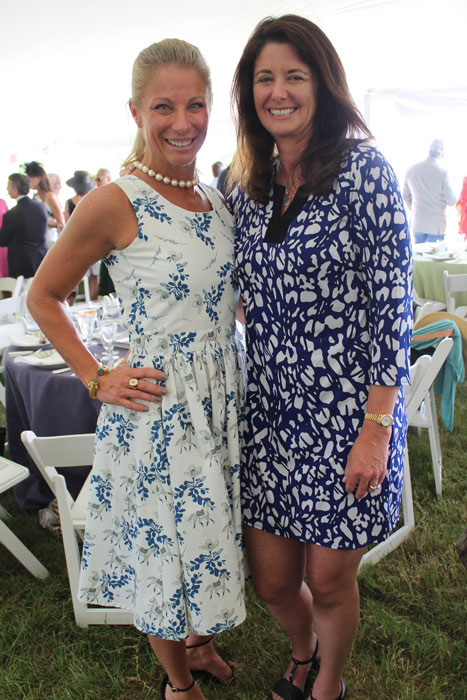 Julie Banner wearing Rönner, with Beth Cuticelli wearing Trina Turk.
What I love about these looks: These bold equestrian and floral prints in deep blue and white are crisp, clean and lovely. They are the perfect color palettes for a Sunday afternoon summer polo match.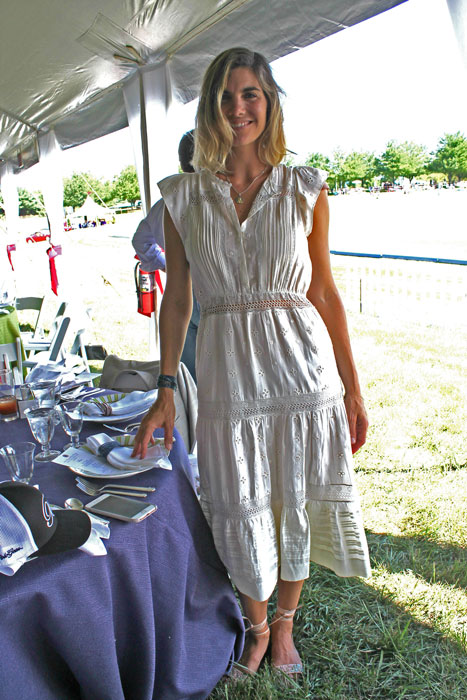 Model Delfina Blaquier, wife of Nacho Figueras, wearing Ulla Johnson.
What I love about this look: Delfina's look is simple and effortless and reminds you of what life in the country is all about.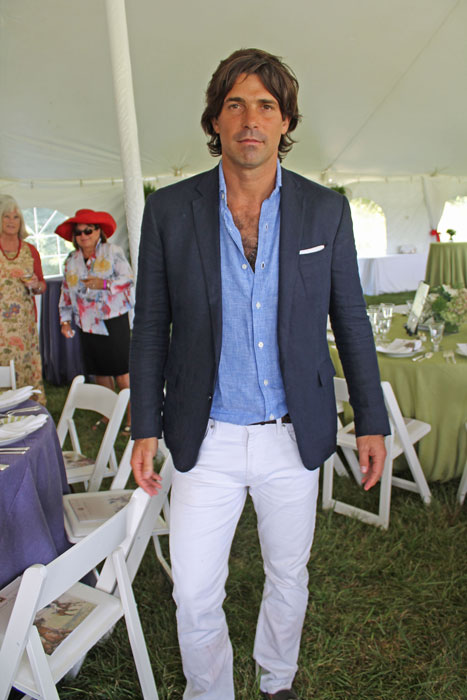 Polo player and model Nacho Figueras wearing Ralph Lauren.
What I love about this look: Nacho, like his wife, kept it simple and classic. It must be nice being the "face of Ralph Lauren."
Jennifer Gray Calcagno is a fashion designer and co-owner of sigAshop.