Written by Middleburg Life Staff | Photos courtesy of Virginia Regenerative Medicine
"Both with aesthetic and orthopedic concerns, these are options that actually worked for our family. Based on that success, we wanted to create a business and share it with others," says Dr. Michael J. Poss, M.D. of the treatments and procedures at Virginia Regenerative Medicine & Spa.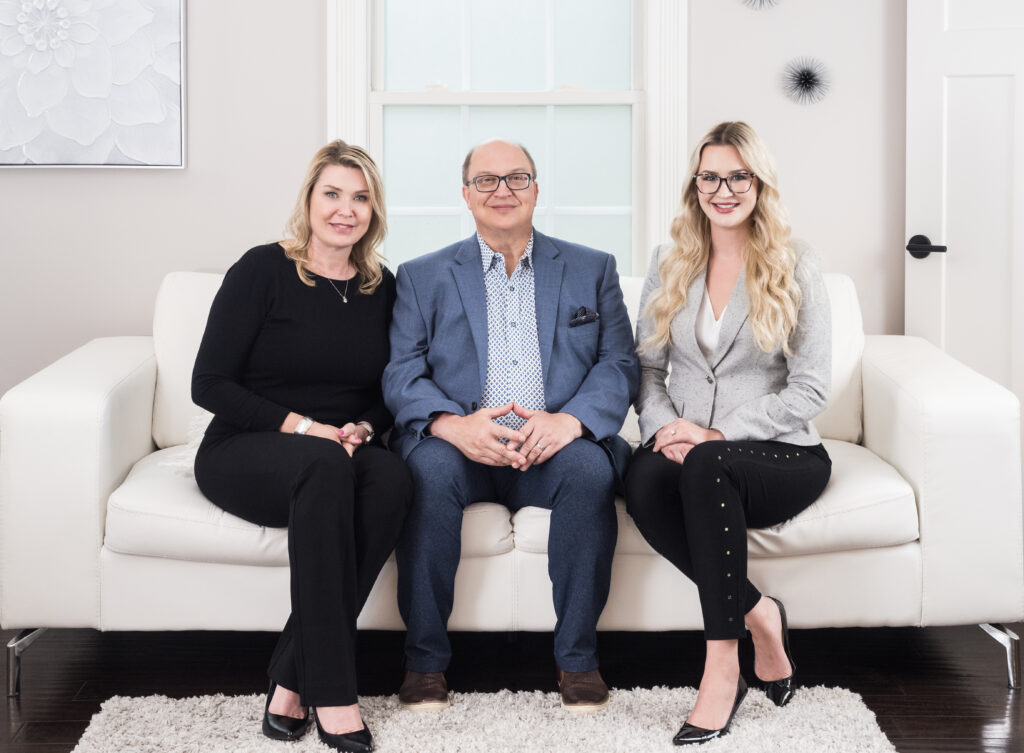 The Marshall-based practice opened in 2018 and offers a combination of services, both orthopedic and aesthetic, though what makes Virginia Regenerative unique is not only its diverse set of services, but also the family at the heart of the business and their shared goal of giving back.
While many businesses claim to be a family in a figurative sense, the team at Virginia Regenerative actually is family. "If ever there were a family business, this is it." Dr. Poss laughs, adding, "The only folks here are me, my wife Jeanne, and our daughter Emily." He finishes, "Oh, and we were recently fortunate enough to recruit a family friend."
As a medical officer serving the U.S. Navy and Marine Corps and 25 years of experience in the medical field, opening an orthopedic practice was a natural next step for Dr. Poss. When asked of his wife and daughter's entrance into the family business, he explains it came naturally for them, too. "Jeanne had a background in aesthetic treatments, and she was the one who really pioneered it [here]. And Emily independently had an interest in doing the same thing. It was something she wanted to do for a long time, and her vision was greater than ours."
With their collective interests and training, the family is able to offer patients a variety of services all under one roof with a whole-body approach.
On the orthopedic side, "One of the most common problems we treat is arthritic knees. We also frequently address rotator cuffs," explains Dr. Poss. He adds, unsurprisingly, that when considering treatments, it all starts with family. "I had a knee problem and the treatment options we offer were helpful to me. My wife similarly had a shoulder problem, and another daughter had a wrist issue. The options we offer really worked well for them." He continues, "We realized these are powerful tools, and it gave us the opportunity to share with others."
Virginia Regenerative Medicine & Spa focuses on the body's own regenerative capabilities. According to the practice, procedures like platelet-rich plasma and alpha-2 macroglobulin injections use concentrated doses of materials already found in the body to heal injuries and protect against future harm. Storz Acoustic Wave Therapy and infrared sauna rely on wavelengths to achieve a variety of wellness objectives from pain relief to scar tissue reduction.
Jeanne and Emily take on the aesthetic side of the practice and are both certified in a range of procedures from SkinPen microneedling to ultherapy. Of the aesthetic offerings, Dr. Poss says, "It's based on client need. The aesthetic procedures aren't really offered in many [other] places." At Virginia Regenerative, clients can address any number of issues through techniques like microneedling, BroadBand Light (BBL) treatments, and facials. The team is also equipped and trained in cellulite treatment, spider vein removal, hair restoration, and much more. There is the spa aspect, too, which includes medical massage and infrared sauna use to heal and rejuvenate not only the body and skin, but also the mind.
"People may come in for a particular problem and they learn about the other services that we provide," shares Dr. Poss. He adds, "We encourage them, whether it's an aesthetic or an orthopedic problem, to sit down with us and [explain] their information and their concern. It may be something that is a combination of efforts, and we welcome the opportunity to fully understand each patient who walks through the door."
Dr. Poss adds, "We only see a few people every day, so we spend an awful lot of time with each [person]." He continues, "This is different than conventional medicine. We're able to spend time sharing [treatment] options and educating clients about the science. … Being able to spend that much time with folks is one of the most rewarding parts of our practice."
Dr. Poss, his wife, and their daughter also supply their own support of local charities and volunteer groups. Visitors to their website will find a long list of organizations that they support, including Center for Black Equity, Fauquier County Domestic Violence & Sexual Assault Advocacy Program, and SPROUT Therapeutic Riding and Education Center, to name a few. 
"Being a part of the community, you want to give back," explains Dr. Poss.
When asked to sum up the Virginia Regenerative experience for those who have yet to visit, Dr. Poss says, "If we're able to help, to build [a patient's] confidence, then they feel better about themselves, and a lot of other great things happen." And he adds with an endearing laugh, "It seems like everybody leaves with a smile and feeling better."