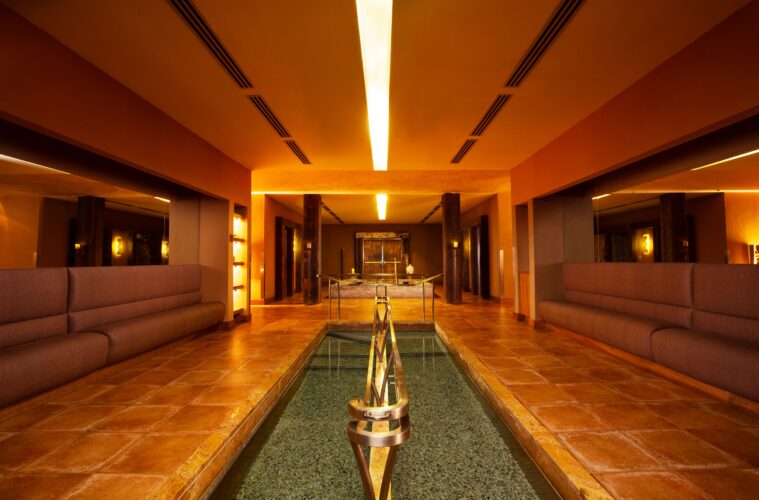 Luxury Weekend Getaway:
Nemacolin, Featured on ABC's "The Bachelor"
Written by Kaitlin Hill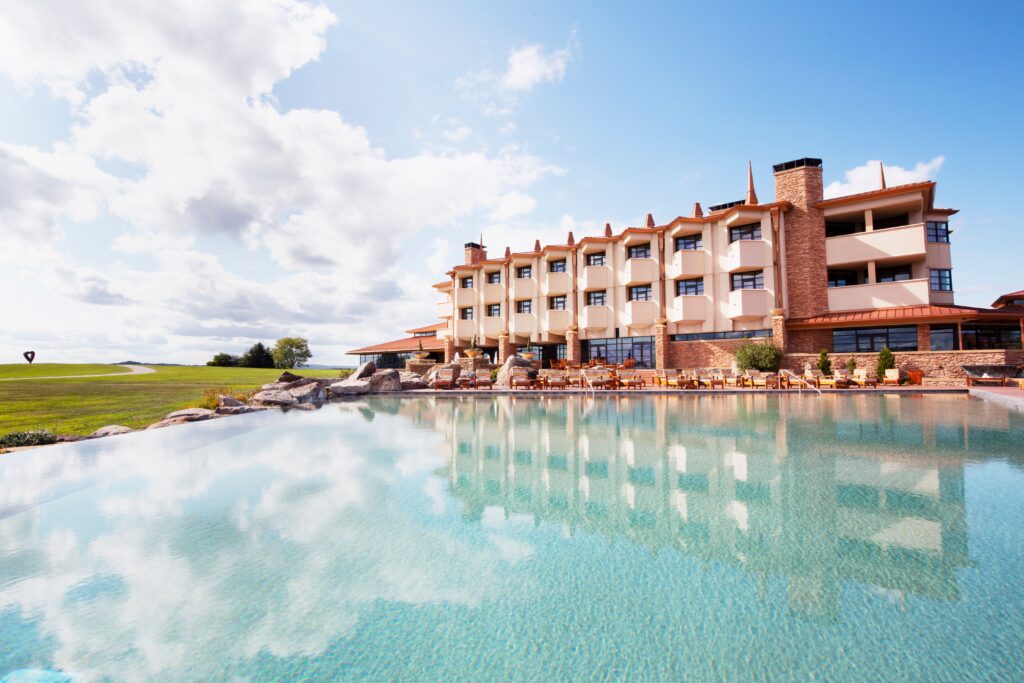 Sitting on a sprawling 2,000-acre property in Farmington, Pennsylvania, Nemacolin Resort is an idyllic weekend or week-long escape just three hours from Middleburg. With two golf courses, multiple pools, a casino, the spa, art exhibits, world-class dining, a meditation house, and an on-site safari, the resort offers an endless list of activities for a luxury vacation that can be as action-packed or laid back as desired. But what really puts Nemacolin over the top, making it well worth a visit, is the incomparably kind staff who go above, beyond, and a little further to accommodate guests' every wish.
The image of opulence and romantic backdrop of a recent season of ABC's The Bachelor, Nemacolin has surprisingly modest roots. Willard F. Rockwell purchased the original 60 acres in 1949 with plans for a hunting lodge which he established in 1968. Initially known as the Nemacolin Trails Hunting Reserve, Rockwell expanded the property from 60 to 400 acres, adding the hunting lodge, which still welcomes guests today, a golf course, air-strip, and two lakes. He debuted the updates as the Nemacolin Inn in 1970.
Seventeen years later, in 1987, 84 Lumber Company founder Joseph A. Hardy III, purchased the swath of land intending to give it as a gift to his daughter, Maggie Hardy Magerko. Hardy's generous and grand gesture, ex- pending to 2,000 acres during his ownership, turned into a family project spanning generations.
Over the next 34 years, Nemacolin would transform from its humble hunting hub be- ginnings into the pinnacle of luxury lodgings. The Woodlands Golf Academy and Woodlands Spa were added in 1988. A second golf course, Mystic Rock, was completed in 1995. And the opening of The Chateau marked the 10th anniversary of Hardy ownership in 1997.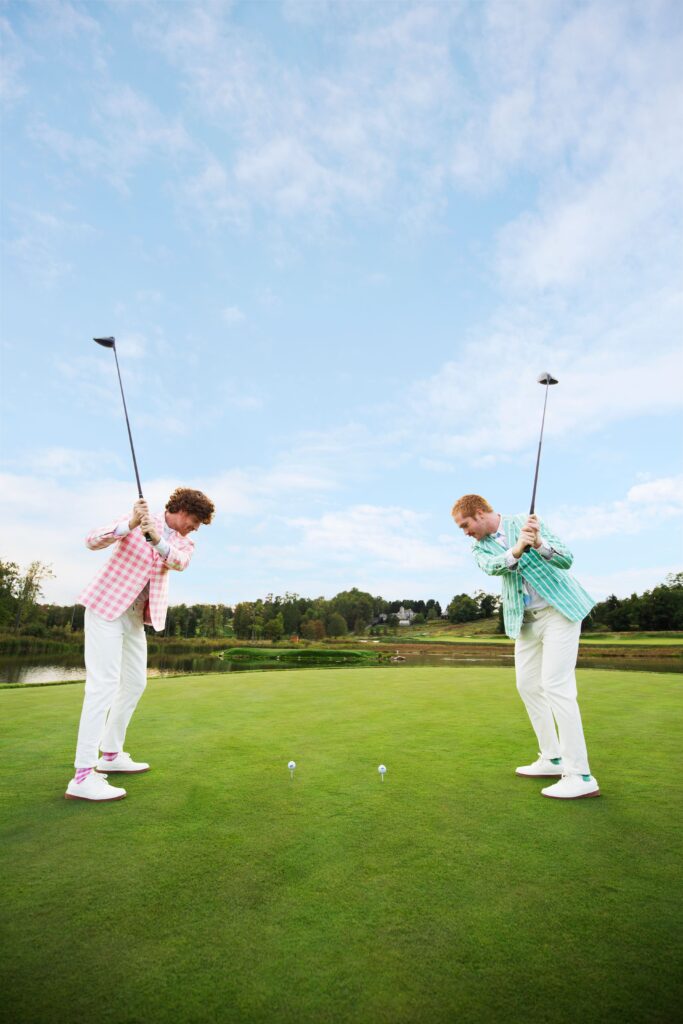 In 2002, Hardy passed the reins to his daughter who continued to grow the property and the resort's reputation for excellence. In 2004, a new guest accommodation option named Falling Rock opened, housing Aqueous Restaurant, Amber Bar, and the Golf Shop. A few years later in 2007, it was awarded the AAA Five-Diamond Award and Lautrec restaurant, located in The Chateau, received the Mobil Five-Star and Five-Diamond Awards the following years. Even with all the praise, Nemacolin underwent a $30 million renovation in 2014, proving the pursuit of perfection never rests.
That pursuit is clearly the driving factor in all the experiences available to guests, ranging from off-roading to the ritual facials and everything in between.
For nature enthusiasts, there is no shortage of outdoor adventures, all with the Nemacolin touch. Highlights include the towering ropes course comprised of nine obstacles and a 250-foot long zip line with incredible views, and the quick jump free-fall, perfect for adrenaline junkies of all ages.
For visitors who prefer to stay closer to the ground, the Nemacolin Field Club has fly fishing, sporting clays, archery, and even a guided turkey hunt. More traditional sports like tennis, golf, hiking, and biking take place at the resort's first-rate facilities surrounded by beautiful scenery. There are offerings for animal lovers too, like equestrian trail rides and an on-site safari. Or perhaps, a dip in one of the multiple pools or sunbathing with a drink is in order.
Inside the resort's many structures, guests will find world-class dining, a seriously soothing spa, and a seemingly endless collection of art to explore, making Nemacolin's expansive interior just as interesting as its boundless acreage.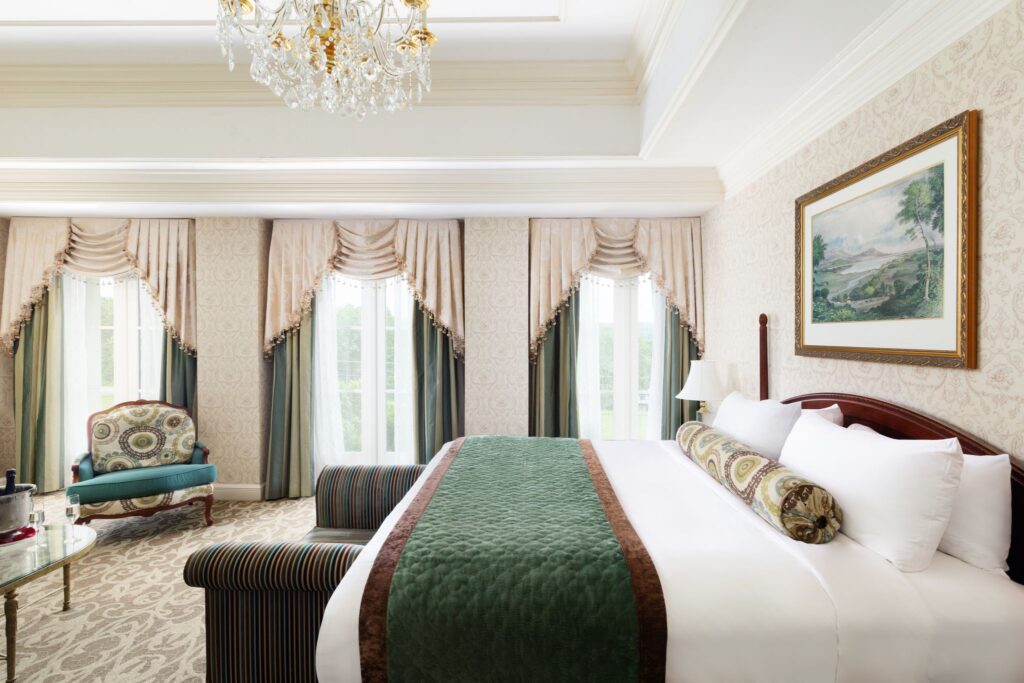 Foodies will easily find something to love, as there's a little something for everyone. Rockwell's serves up classic steakhouse fare with a farm-to-table twist and Barattolo offers all things Italian in its bright and airy bistro space. There are kid-friendly and casual choices too. PJ's Ice Cream Parlor offers decadent frozen dairy treats and the opportunity to step back in time with its spot-on 1950s aesthetic. Or pick up the essentials for a picnic at The Pantry, which offers ready-to-eat sandwiches, salads, smoothies, coffee, and pastries.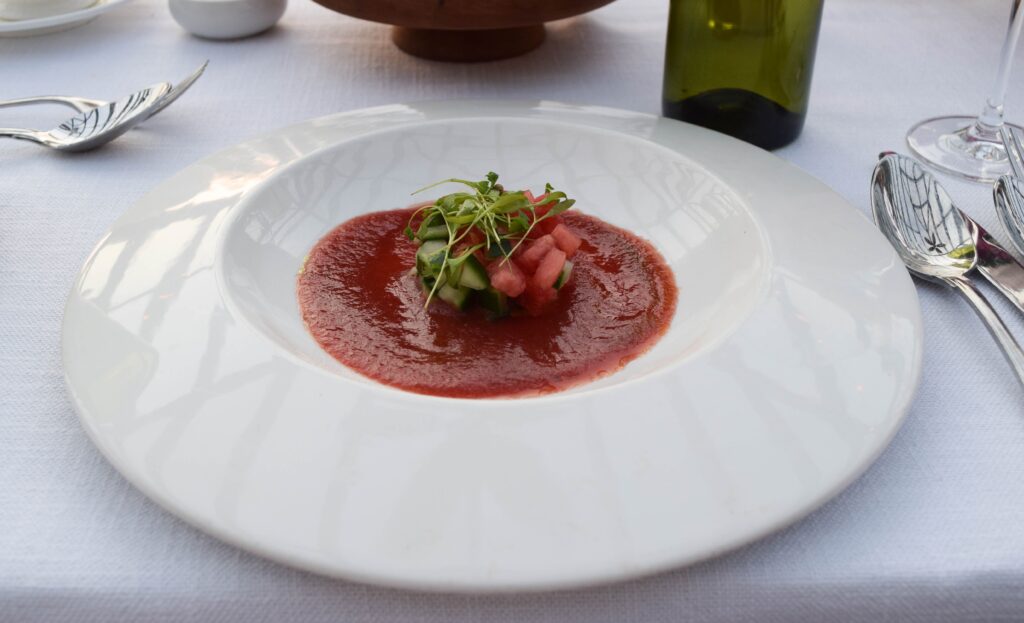 Perhaps the crown jewel of Nemacolin's many restaurants is Lautrec, winner of both the Forbes Five-Star and the AAA Five-Diamond awards. The stylish eatery offers Euro-American fare with an ever-changing menu focused on local ingredients. The restaurant maintains a 1,200 bottle wine list to pick the perfect pairing for dinner. For more adventurous guests, Lautrec even has the "Leap of Faith" menu, a surprise but customized culinary experience created by the Lautrec dining team.
Like the restaurants of Nemacolin, out-posts for libations are around every corner. In the Chateau's Lobby, the aptly named Lobby Bar greets guests with creative cocktails in a beautiful wood-paneled setting. Just a few steps away, the comfortably set Tea Room is an ideal spot to enjoy the garden view or listen to the birdsong of the resident parakeets with a cup of tea and a light snack. And proper happy hours with sophisticated sips are easily hosted in the Cigar Bar down the hall or the Amber Bar across the way in the Falling Rock building.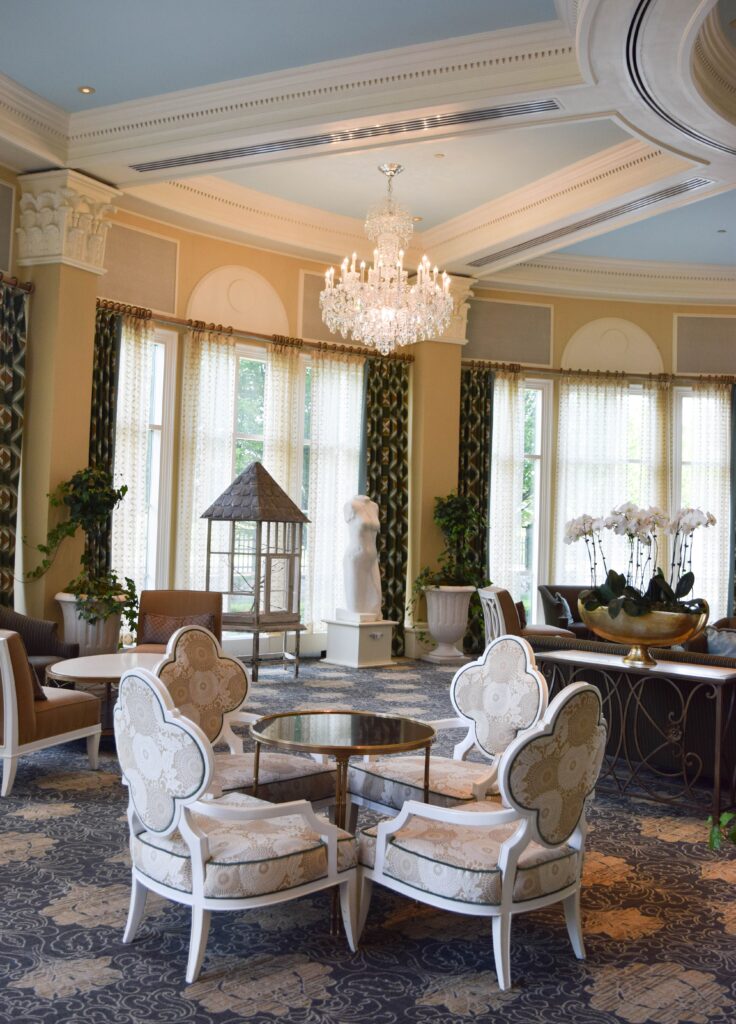 After a drink or two, guests can unwind and detox at the Woodlands Salon and Spa, The Fitness Center, or the Holistic Healing Center, all onsite. Wellness and pampering offerings range from traditional to Nemacolin niche, like Ritual Facials complete with "ceremonial herbal smudging" and Zero Gravity Manicures in private zero gravity lounge chairs.
The time between dining, drinking, detoxing and re-toxing can be filled by browsing Nemacolin's impressive art collection that lines the halls from one activity area to the next. More than a hotel, Nemacolin is perhaps best described as an art lover's dream with masterpieces covering every hallway and galleries open around the clock. The Nemacolin Gallery, Laurel Lane Gallery, and Club Level Gallery showcase a little bit of everything from Monty Montgomery's abstract color explosions to Pakan Penn's whimsical renderings of nature and Clair Hardy's study of roses. Visitors can book collection tours, an outdoor sculpture garden tour, or even take art lessons to create their own work of art.
With enough art to fill multiple galleries, an endless list of first-rate guest experiences, countless accolades, and so much to explore, it's no wonder Nemacolin's two taglines are "real-life magic" and "nothing is impossible." But more than its expansive setting, luxurious suites, or even the resident Kinkajou, that magic is made possible by the limitlessly hospitable, Pennsylvania-based staff who work every day to bring it all together.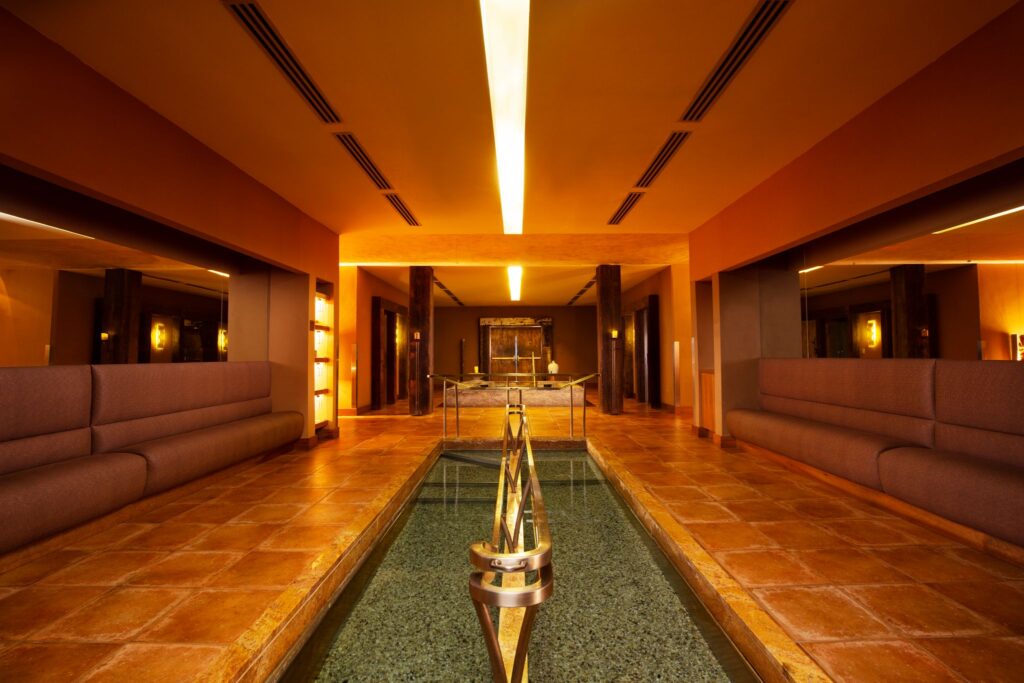 From the front desk attendants smiling as they help guests navigate the property's many settings, to the waiters, waitresses, and barkeeps ready with recommendations, or the shuttle drivers chauffeuring guests from pool to spa and back again, and the massage therapists who are quick to soothe, Nemacolin's greatest asset, making it well worth the visit, is the unwavering kindness exhibited by all who work there. ML
To learn more about Nemacolin Resort, visit nemacolin.com. Nemacolin Resort is located at 1001 Lafayette Dr, Farmington, Pa.
This article first appeared in the July 2021 Issue.